A Look at the New $750 Million Sydney Fish Market
It's the harbourside transformation Sydney has been waiting for, and while we still have to wait, we now know the new Sydney Fish Market is set for completion in 2024. Expected to cost a hell of a lot more than trawl of fish, construction will begin in the coming months on the AUD$750 million harbourside precinct.
You'll also like:
Atlassian to Build World's Tallest Hybrid Timber Tower in Sydney
Splinter Society Lays Cornerstones for Quarry-Inspired Home
$38 Million Villa Chameleon is the Ultimate Mediterranean Getaway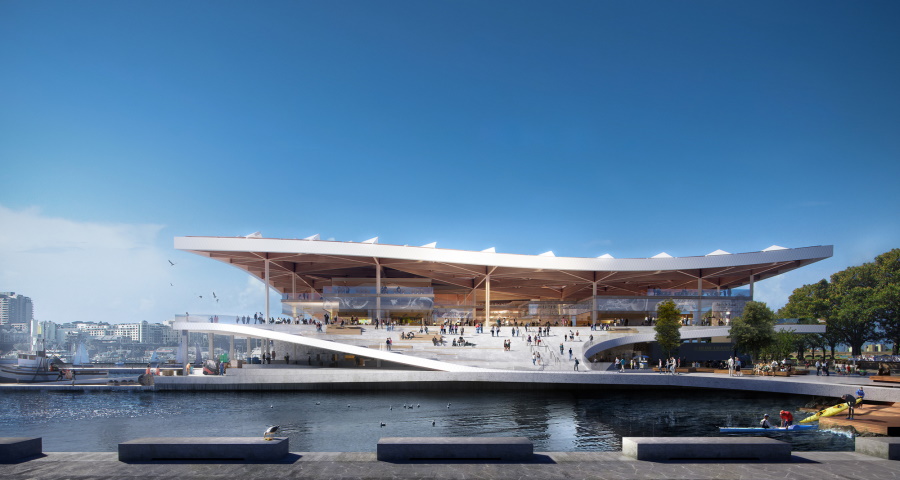 While initial estimates had the project at AUD$250 million, the Danish-designed Sydney Fish Market 2.0 is expected to significantly improve the iconic Blackwattle Bay precinct. Recently fast-tracked by the NSW government, the project will provide fish vendors with fishing fleet services, a multi-purpose wharf for recreational vessels, and capacity for privately-operated ferry stops.
The new purpose-built retail and wholesale market will be the centrepiece of the new harbourside precinct, with panoramic views to the Anzac Bridge. The site is expected to bring in a conservative 3 million people each year, though expert modelling sees this growing to 6 million. Trading 14,500 tonnes of seafood per year according to NSW Premier Gladys Berejiklian, it is the largest fish market in the Southern Hemisphere.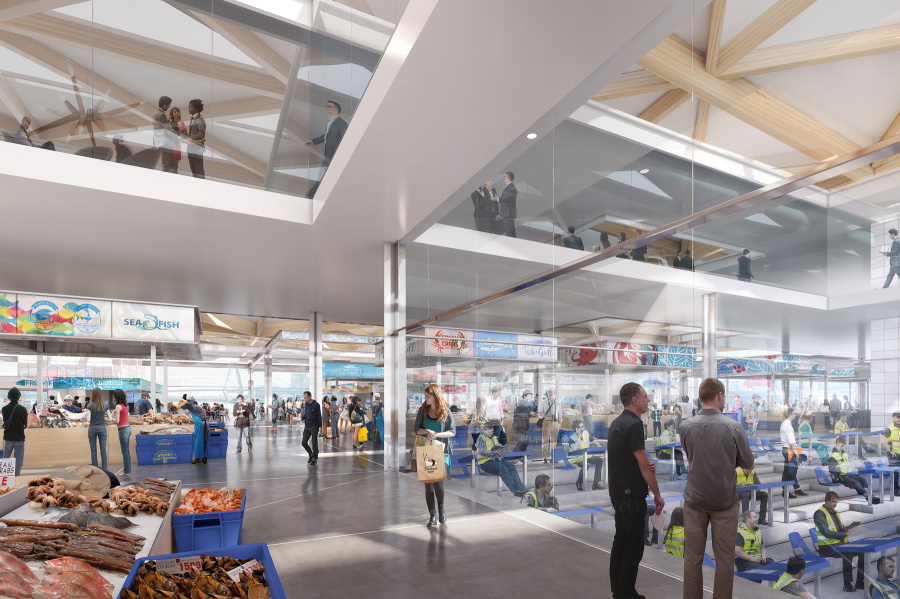 "This will become a vibrant economic and community hub that supports NSW's fresh seafood industry, our professional fishers and coastal fishing towns from Eden to Tweed Heads," said Berejiklian.
"Relocating the fish market to the new site will return Blackwattle Bay's foreshore to the public, improve pedestrian and cycling links and connect more of Pyrmont to the water as part of the long-awaited revitalisation of the area."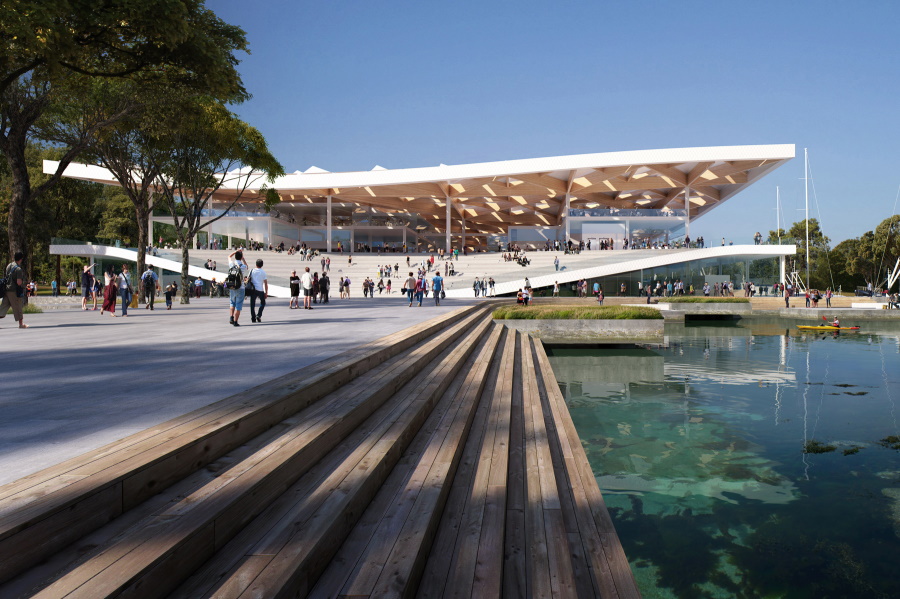 Rob Stokes, Planning & Public Spaces Minister has described the new Sydney Fish Market as "an incredible opportunity to transform an under-utilised area into a vibrant, accessible and attractive waterfront precinct".
"The approved design also provides more than 4,700 square metres of new public open space, and paves the way for a future shared pedestrian and cycle path that will provide waterfront access all the way to Woolloomooloo."
The (old) Syndey Fish Market in Pyrmont will continue to operate during the renovation process. For more information about the new Sydney Fish Market, visit the NSW government planning website.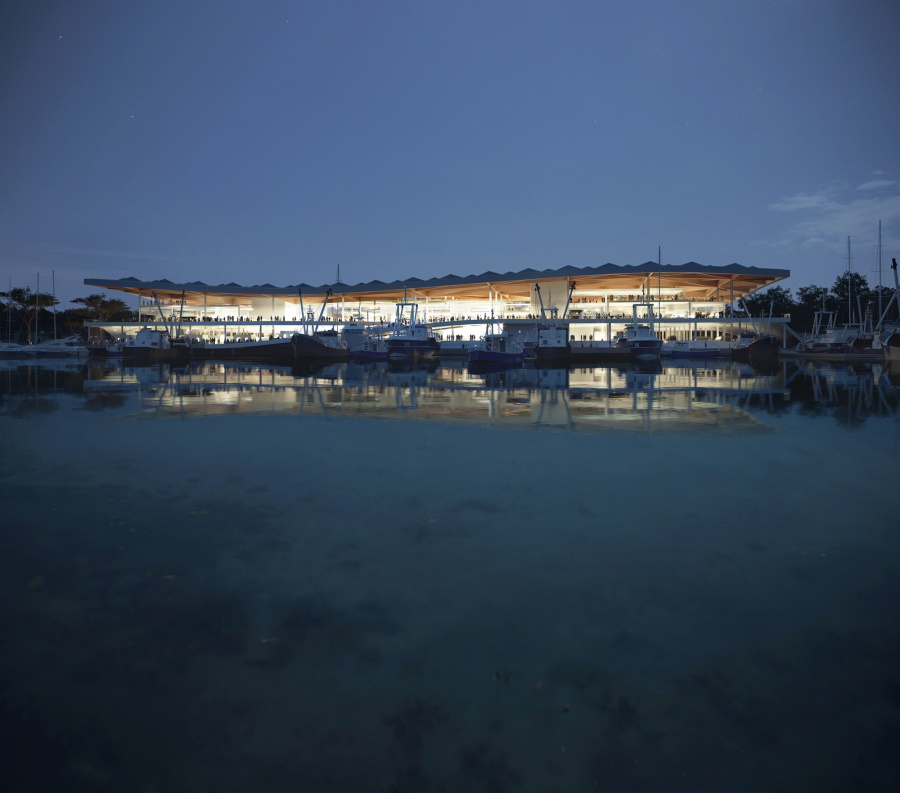 You'll also like:
Atlassian to Build World's Tallest Hybrid Timber Tower in Sydney
Splinter Society Lays Cornerstones for Quarry-Inspired Home
$38 Million Villa Chameleon is the Ultimate Mediterranean Getaway