Aston Martin Designs the Luxurious Sylvan Rock House
If you want to build a home that is the pinnacle of luxury, it makes sense that you would turn to a brand that is already known for their mastery of luxury. That's why it shouldn't be surprising to find out that British automaker Aston Martin is behind the Sylvan Rock house. Aston Martin Designs, the in-house design department for the automaker, worked with an architecture firm to come up with the home.
You'll also like:
$15 Million Noosa Mansion 'No One Knows About' Goes Up For Sale
The Manson Family 'Murder House' is Up For Sale For $2.2 Million
Inside Joe Rogan's Ridiculous $20M Texas Mansion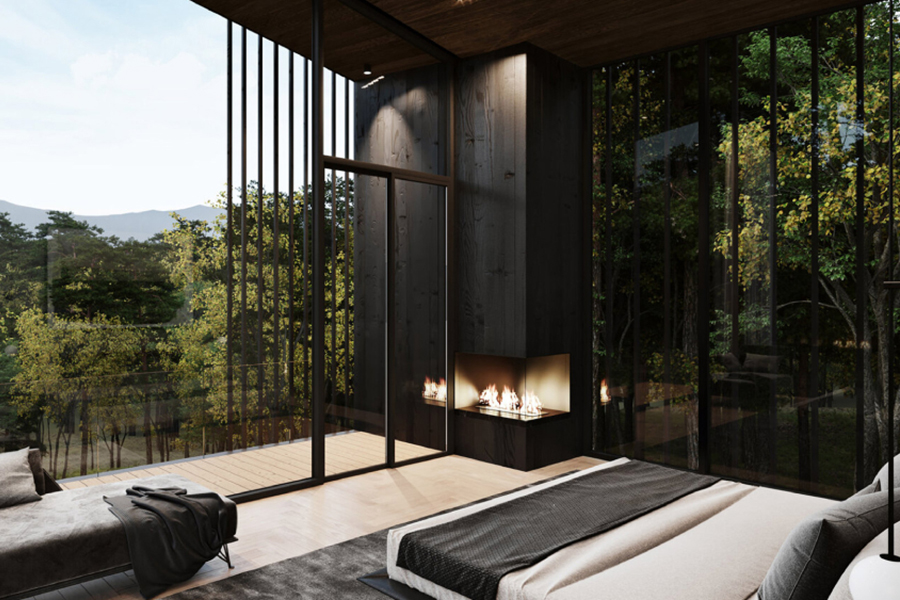 This isn't the first foray for Aston Martin into other areas of building. The brand already lent its talents to the creation of the Airbus ACH130 Aston Martin Edition helicopter or the Brough Superior AMB 001 motorcycle.
"Creating a luxury residence with warm textures, bold forms and exceptional privacy is very aligned with Aston Martin's own vision," Cathal Loughnane, head of Aston Martin partnerships. "We wanted the owner and their guests to experience the three-dimensional feel of the house in an organic way, just like you experience one of our cars—there is no single façade that dominates. Fully integrated into its surroundings and the community, Sylvan Rock is a rare example of a complete residential work of art."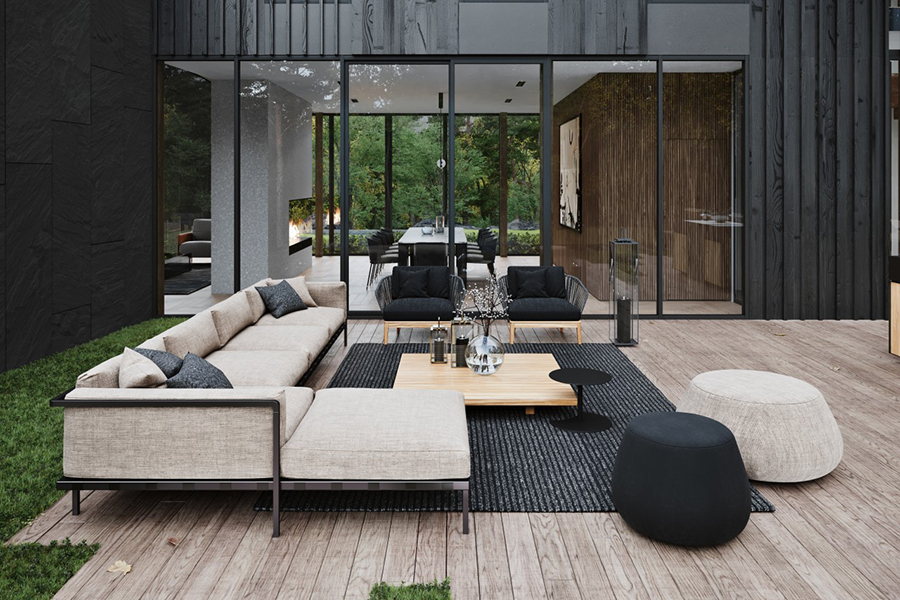 The house, which is yet to be built, will be located in Rhinebeck, New York, on a property that measures 55 acres. In total, it will boast 5,983 square feet, which will include four bedrooms and six bathrooms. The estate will also have three guest lodges as well as an 873 square foot pool house. And if that's not enough space to live in, there's also a treehouse.
The Sylvan Rock home has a very modern aesthetic tinged with a bit of retro design for an angular look that is utterly unique. As is common with modern design, the home features floor-to-ceiling windows in most rooms. The interior is dressed in dark wood panelling. Of course, this wouldn't be an Aston Martin project if it didn't somehow bring in automobiles, so the "Gallery Garage" was added on to hold three cars. There's also room for another car in the nearby carport. And as is also true of Aston Martin, there's a pretty hefty price tag attached – USD$7,700,000.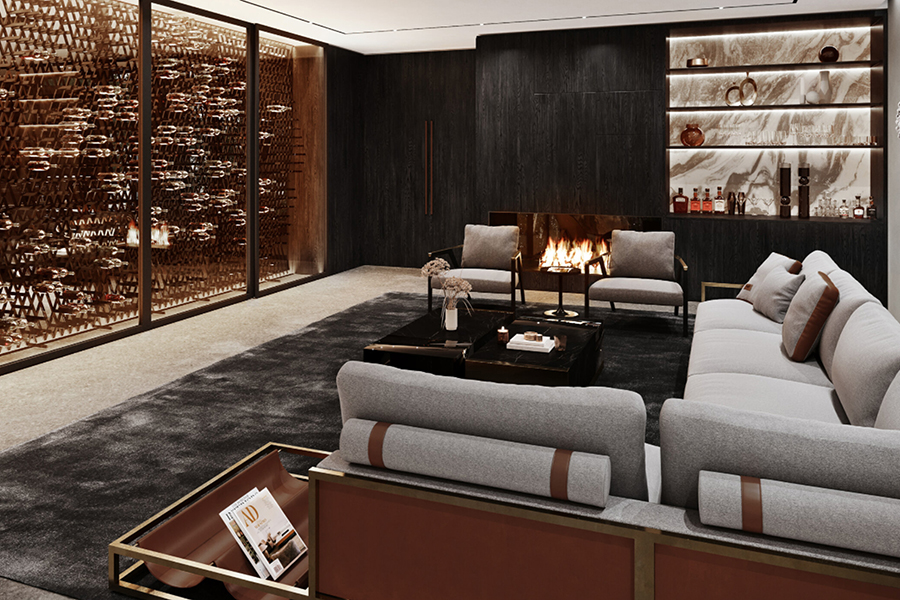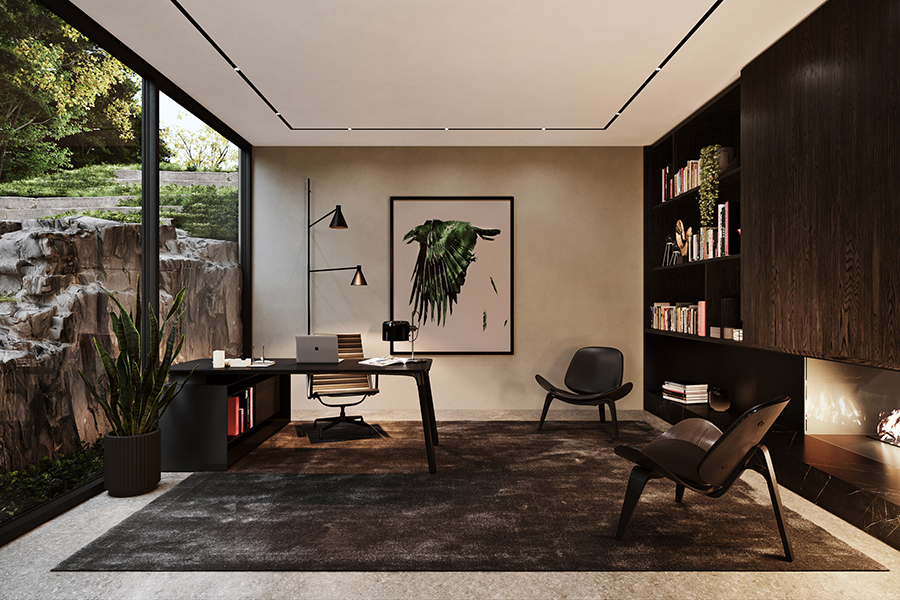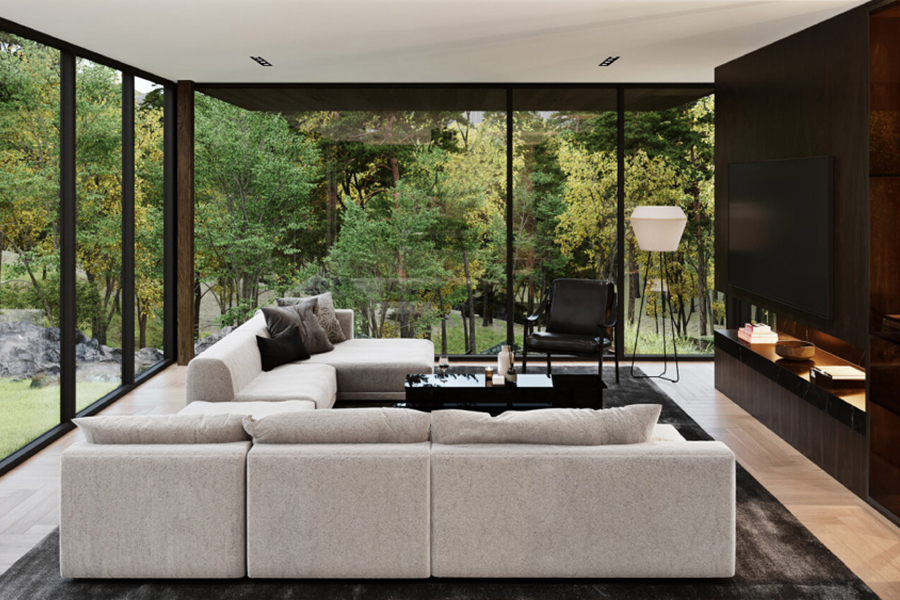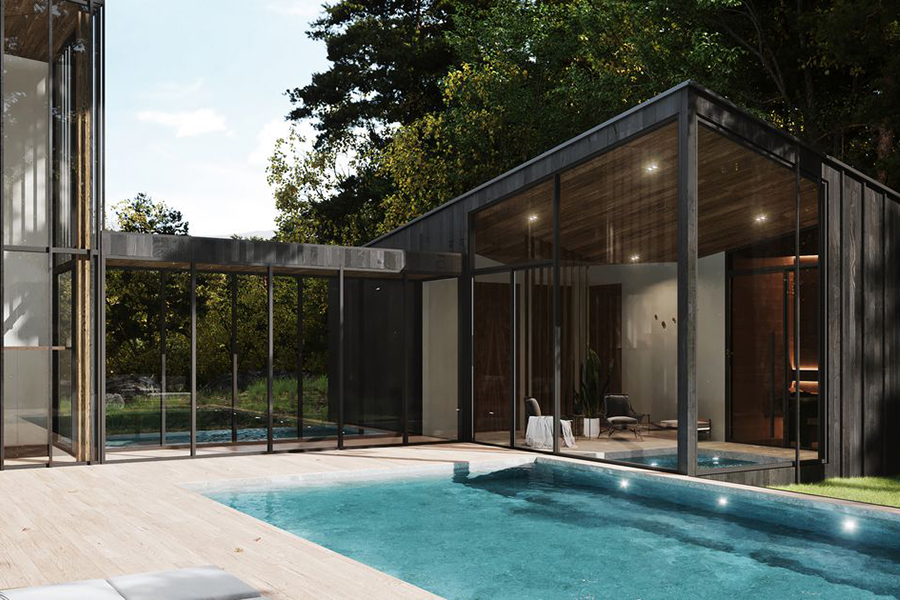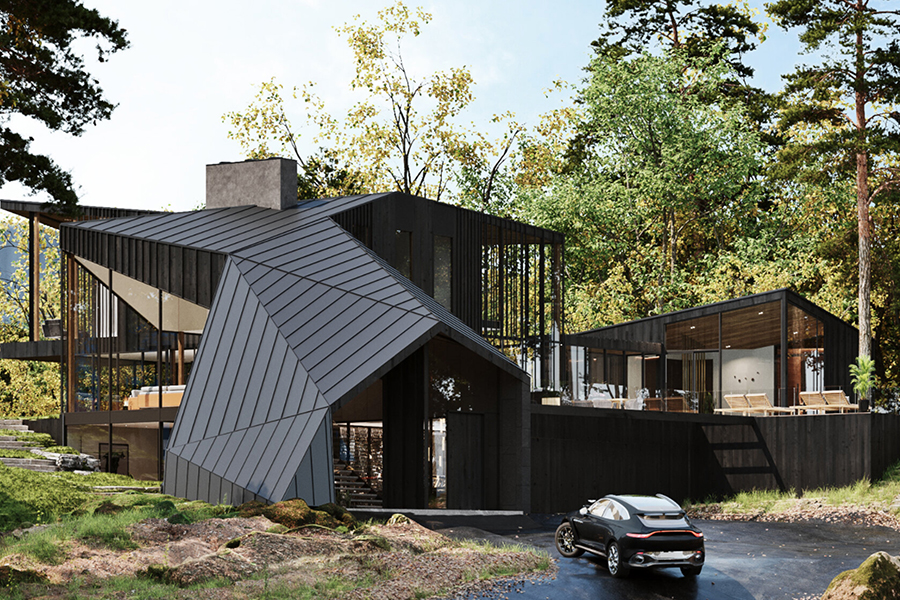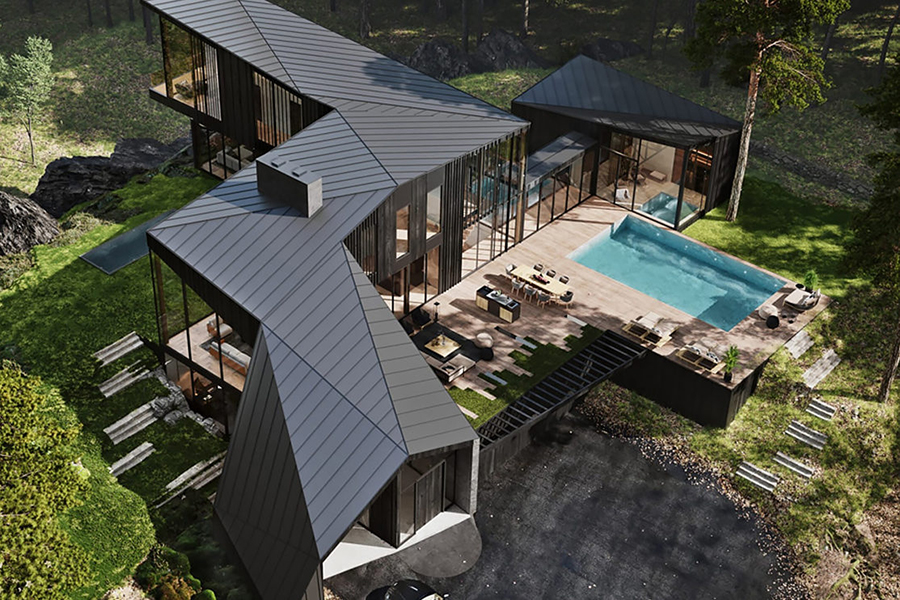 You'll also like:
$15 Million Noosa Mansion 'No One Knows About' Goes Up For Sale
The Manson Family 'Murder House' is Up For Sale For $2.2 Million
Inside Joe Rogan's Ridiculous $20M Texas Mansion