Atlassian to Build World's Tallest Hybrid Timber Tower in Sydney
It's 40-storeys tall, made of wood, and totally green, what is it? It's the design for Australian tech giant Atlassian's Sydney headquarters, and possibly the tallest hybrid timber structure in the world. Made from a combination of mass timber, concrete, and steel, Atlassian is working with some of the world's best structural engineers to develop the fundamental solution.
Set to be built adjacent to Sydney's Central Station, the building is to become the centre point (Tower) of the technology precinct planned for the area. Designed by New York-based Shop Architects and Australian practice BVN, the successful design was selected following a global search.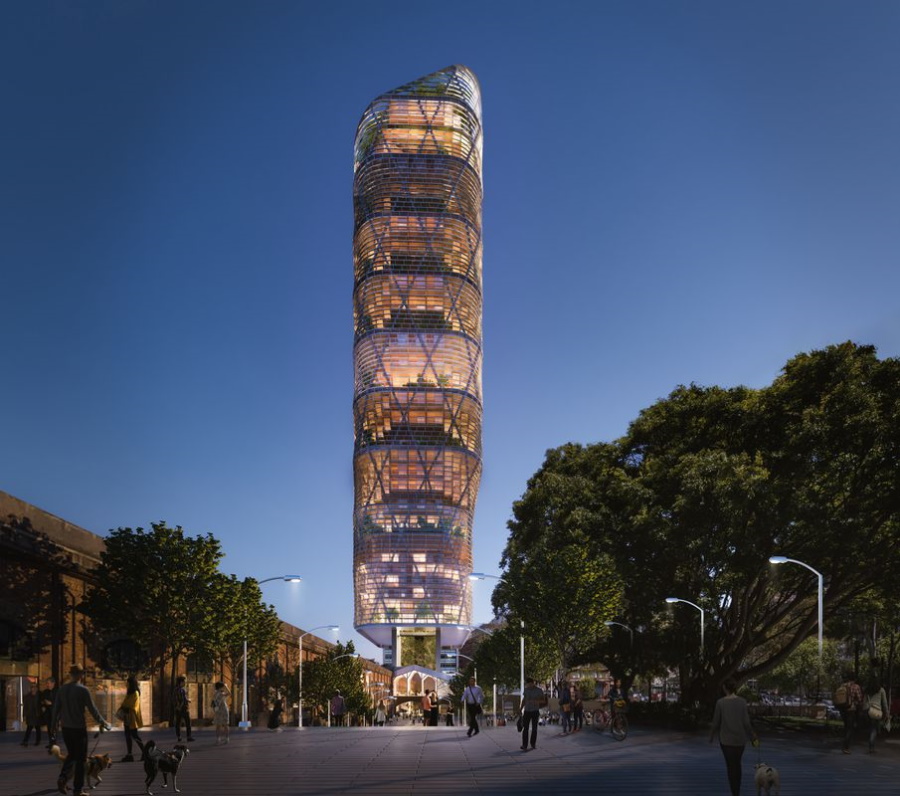 Speaking to ArchitectureAU, BVN co-CEO Ninotschka Titchkosky said Atlassian is "the first anchor tenant" and will set the benchmark for sustainability in the precinct. With a reduction target of 50% in embodied carbon and energy compared to conventional construction, Atlassian is planning for a 100% renewable energy operation with zero emissions. Using an energy-efficient design with natural ventilation and planted terraces throughout the building, coupled with integrated solar panels on the building's facades, the tower represents the potential for a new way of doing things.
"This project is not just about being green; it's a whole systems approach to design, construction, and habitation. It will demonstrate that change is possible and has many advantages for the planet, our cities and business. We can't keep doing things the way we have been for the past 50 years and expect different outcomes. We need the development and construction community to see the potential in new ways of doing things and get on board if we are to make the impact we need."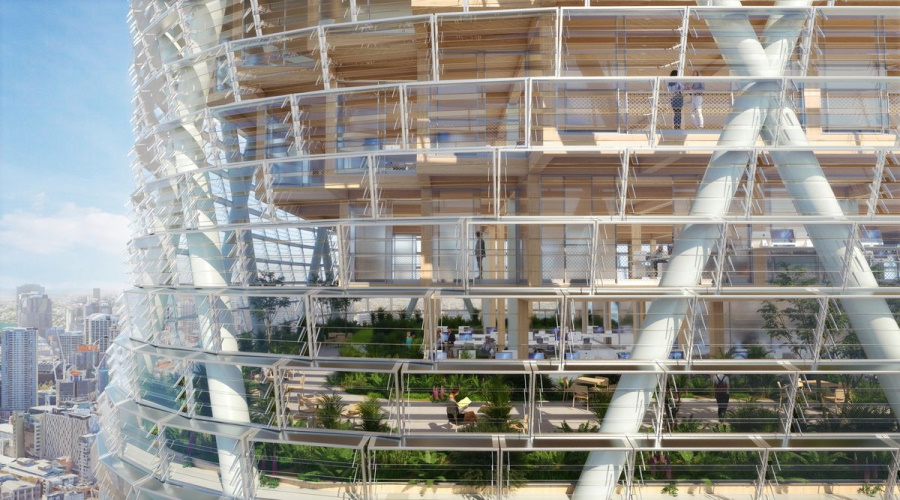 The design of the building revolves around four-story 'habitats,' with each one including its own park that is naturally ventilated, and an innovative ventilation strategy for the building that also permeates the floorplates.
Expected to house 4,000 Atlassian staff members and attract roughly 25,000 workers, the new Atlassian headquarters may be ideally suited for "the new was of working" post-COVID. Shop Architects founding principal William Sharples said, "our collective work around the world focuses on elevating the experience of the public realm in urban environments, so we really welcome this opportunity to work with such wonderful partners to create a high-performance landmark for Sydney's new tech district, at ground level and in the skyline."