Australia 108 is the Tallest Residential Tower in the Southern Hemisphere
If you thought the design for Atlassian's 20-storey hybrid timber headquarters in Sydney was a marvel of engineering, then get ready for this 100-storey behemoth located at 70 Southbank Boulevard in Melbourne – Australia 108 – the tallest residential tower in the southern hemisphere.
You'll also like:
Circular Quay's $200 Million Revival is Up to You
A Look at the New $750 Million Sydney Fish Market
Aussie Surfer Fends Off 'LandCruiser-Sized' Great White Shark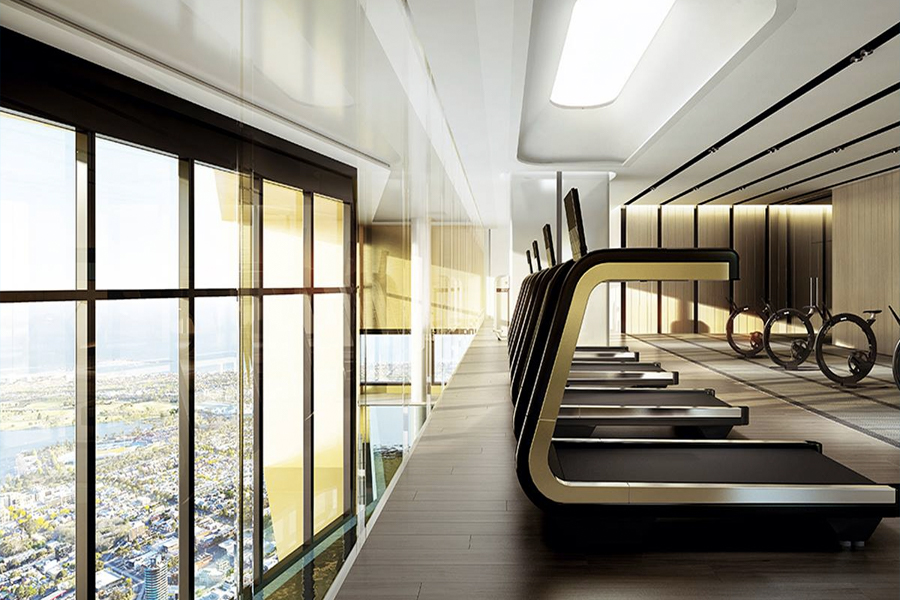 Now before Gold Coast-locals and fans of Schoolies on the Sunshine Coast start screaming about the Q1 Tower, yes the total height of the tower is technically taller when you include its fancy little spire, but by roof height at 318.7 metres tall, Melbourne's skyscraper wins. At 19 metres taller than even the Eiffel Tower (take that Paris), Australia 108 hosts a view to behold above the clouds from only level 70. Featuring a range of sky rise residences of 1 and 2 bedroom varieties, in addition to 3-bedroom suites and sub-penthouses dubbed "cloud residences" there's luxury at all levels.
Developed by World Class Global real estate group, with Fender Katsalidis as the architect and Carr Design as interior designers, this Multiplex construction takes up over 500 square metres and offers a complete 360-degree view of the Melbourne skyline.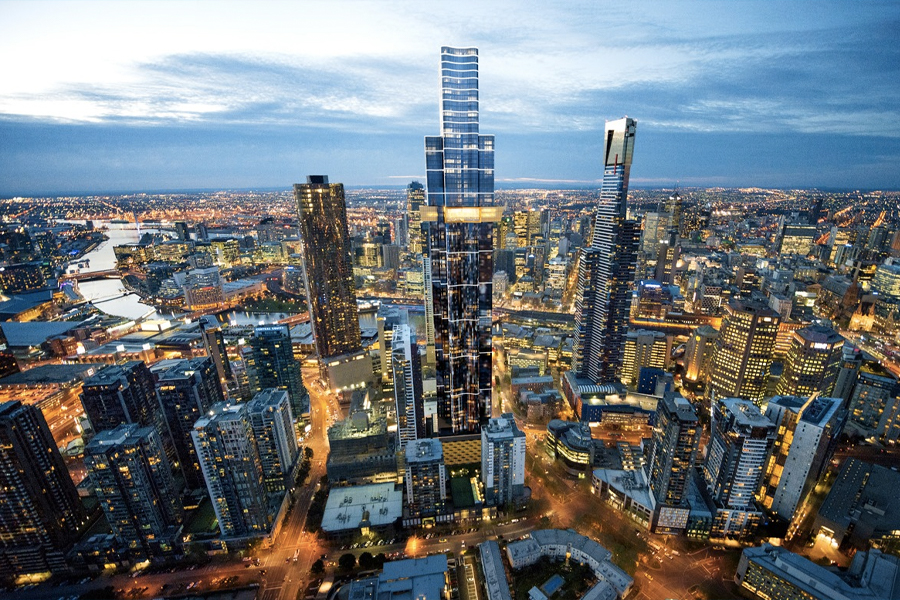 First taking on the project in late 2015, builders Multiplex began work in the heavily developed suburb of Southbank, the site is bounded by neighbouring tall buildings and two major roads. To make matters worse for the construction company, the site also sits atop a highly compressible soil, requiring the company to spend the first 12 months founding over 250 piles into the ground.
Completing construction in April, the structure was marked by its 'topping out moment' with the majority of its glass façade installed in place for the curated resort-style living offered by Australia 108. Standing right next door to its sister building the Eureka Tower (297 metres), both are supposedly in an architectural dialogue with each other, sharing Fender Katsalidis' design of blue, white and gold.
Making parallels between Australia 108 and "a highly sculptural residential tower unlike any other in Australia," Fender Katsalidis director Karl Fender OAM highlights how the buildings "slender form" is showcased at "the Cloud Residences levels by a golden Starburst expression" before morphing "into a curvaceous profile against the sky." "The Starburst which contains the resident facilities is inspired by the Commonwealth Star on the Australian flag and is an obvious celebration of the sense of community within the building."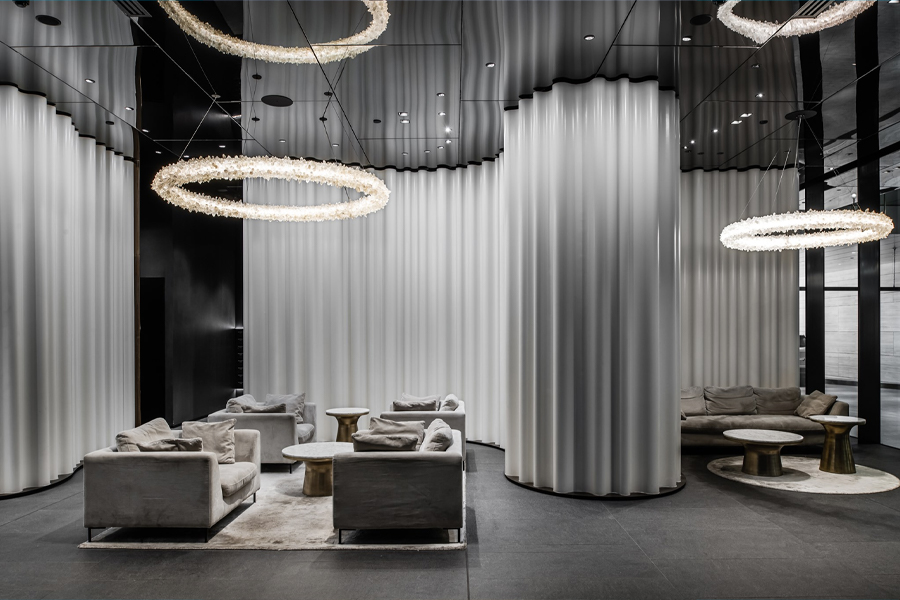 Well recognised for their hotel work at Jackalope on the Mornington Peninsula and United Places in South Yarra, Carr Design will be bringing their attention-to-detail focus to the interior schemes of Australia 108. With a task to create something really unique, the Director of Architecture, Chris McCue wanted to offer a Melbourne apartment that "hadn't been done before".
"We really focused on the liveability of the apartments, wanting the spaces to enable a fantastic panorama to take in the view of the Melbourne skyline." Australia 108's rising form is ringed by a golden Starburst three-quarter of the way up. This cantilevering structure hangs up to 14 metres over the street in places and is designed as a hub to foster community within the building."
According to the Australian Bureau of Statistics, Melbourne is on track to become the most populous Australian city by 2026, with tall residential buildings at the heart of plans to prepare for a population bulge over 384,000 by 2041.
The building will include Two infinity pools brushed with glass to overlook the city, with a bay at either end of exclusive 2,800 square metre Star Club. Offering two full floors of endless relaxation and social opportunities at 70 levels above the ground, each visitor will be treated to state-of-the-art gyms, steam rooms, spas, dining suites and a soaring indoor winter garden trimmed with hanging plants.
For anyone lucky enough to secure their own residency, unparalleled privacy is on offer for Cloud Residence owners, treated to their own private section of amenity. All residents will enjoy access to the remaining Star Club and an additional level of recreation on level 11, including pool, sauna, steam room, cinema, gym and dining room.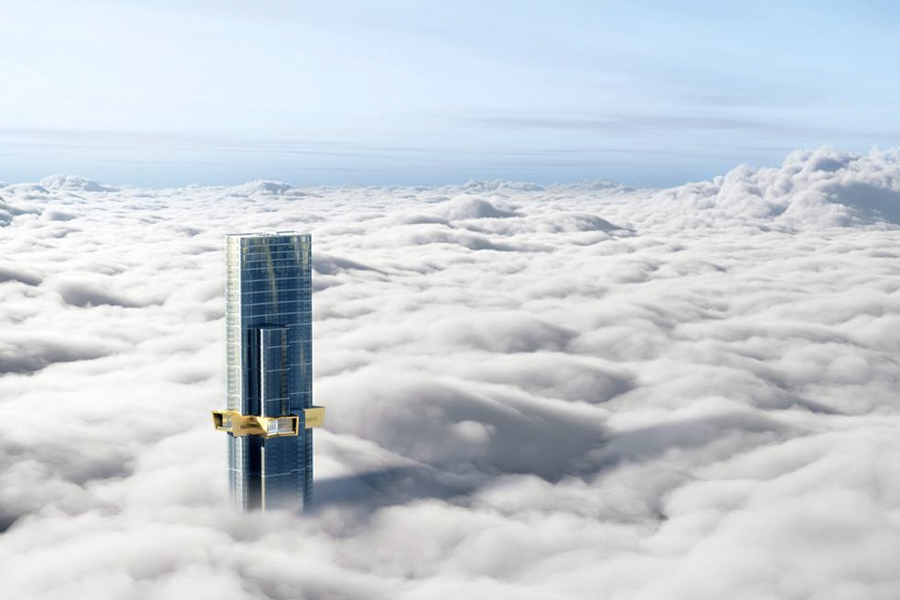 You'll also like:
Circular Quay's $200 Million Revival is Up to You
A Look at the New $750 Million Sydney Fish Market
Aussie Surfer Fends Off 'LandCruiser-Sized' Great White Shark