Base Cabin Brings Together A-Frames and Airstream
A-frames have long been a popular choice when it comes to cabins, and there has been any number of adaptations of this design. What we haven't seen much of, however, is an A-frame cabin that is mobile. The Base Cabin by Studio Edwards fills that void. This isn't your typical camper or trailer. Borrowing heavily from the tiny home ethos, the Base Cabin is more of a cabin that just so happens to be mobile.
You'll also like:
The Mountain Refuge Cabin Concept Requires a Helicopter
This 12,000-Square-Foot Former Hotel Could Be Yours
Buried Studio is a Home Office Away from Home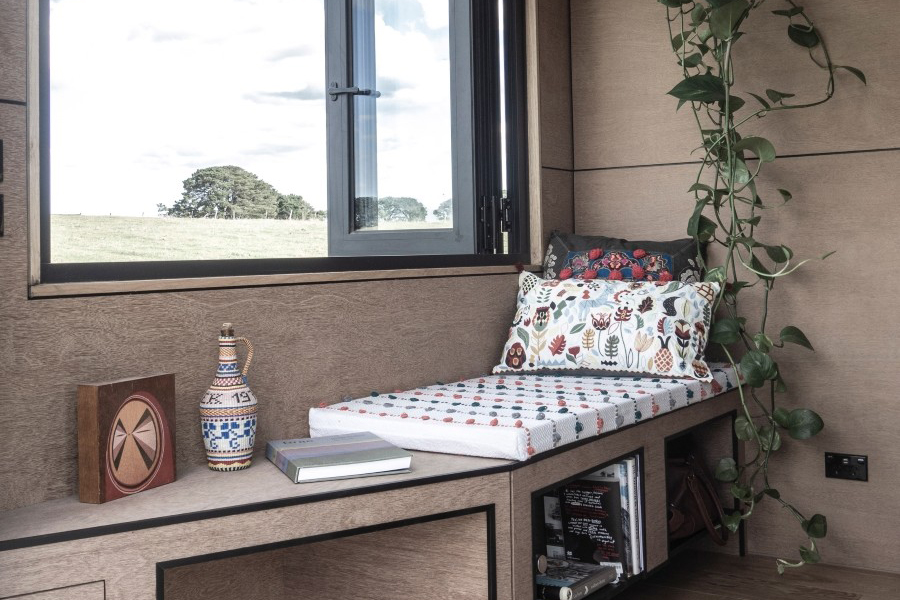 The Melbourne-based Studio Edwards envisioned using contemporary approaches to building the mobile retreat. For inspiration, Studio Edwards' Ben Edwards researched Airstream—the camper known for its streamlined shape—and the A-frame cabin. The result is a building with a very distinct, asymmetric geometry. That same geometry, however, makes the Base Cabin more structurally sound and efficient. "The geometry is inspired by a combination of the A-frame cabin and the iconic Airstream trailer," states Edwards. "The A-frame uses less material than conventional portal-framed buildings. This was an important consideration in regards to the overall mass of the building—it had to be transportable." Making the Base Cabin even more unique, it is entirely clad in black rubber. Not only does this material provide unity in aesthetics, it also weatherproofs the cabin. "It was chosen for being both durable, mute in its appearance, and able to seamlessly wrap the angular form."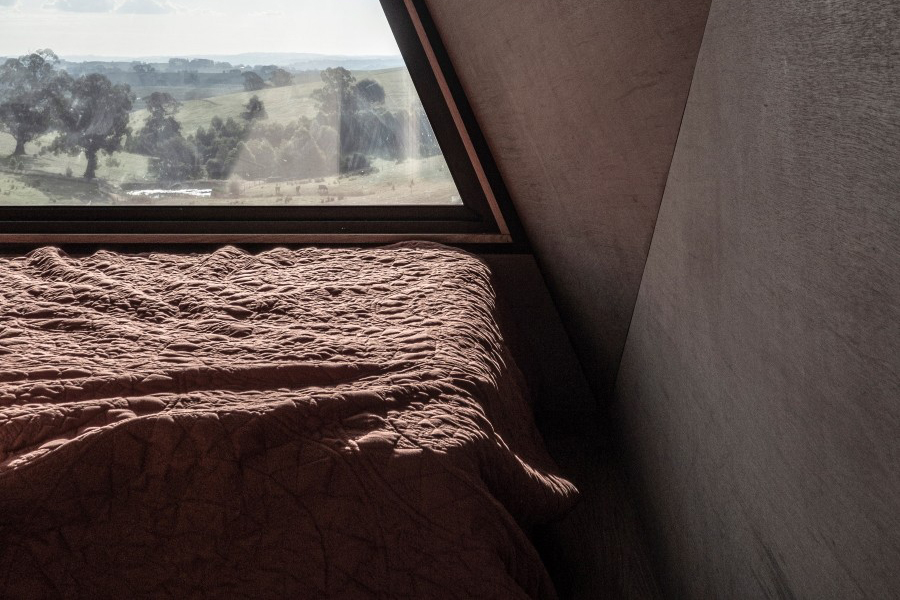 The cabin's interior offers space for three rooms. The main living and dining areas are separated by a bathroom, complete with shower, toilet, and sink, on the main floor. The kitchen has a sink, fridge, and cabinets. The interior is clad in wooden panels for a warm, cozy feel. A skylight at the top of the building lets in plenty of daylight for the whole space.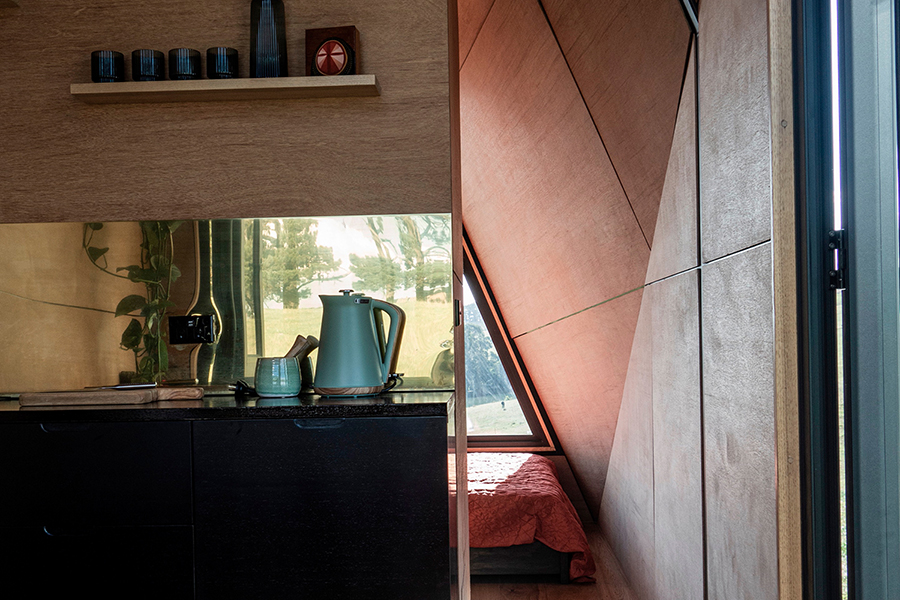 The Base Cabin is actually the pilot project for a new company bearing the same name. "Whilst the cabins we build are small in size, we seek out the best finishes to incorporate them into our spaces. We believe in quality over quantity," says their web site. If the Base Cabin is any indication of what they will be offering, then great things are in store.