Brisbane's Urban Forest Proposal Has a Two-Storey Rooftop Garden
Hybrid structures that promote green and sustainable design are beginning to take up more space in city skylines and for good reason. As we come to realise the effect our emissions have on the planet, some progressive architects are moving with the times. One of them is Koichi Takada, who has just unveiled plans to construct the world's greenest residential building, an Urban Forest in Brisbane.
You'll also like:
Atlassian to Build World's Tallest Hybrid Timber Tower in Sydney
Australia 108 is the Tallest Residential Tower in the Southern Hemisphere
Circular Quay's $200 Million Revival is Up to You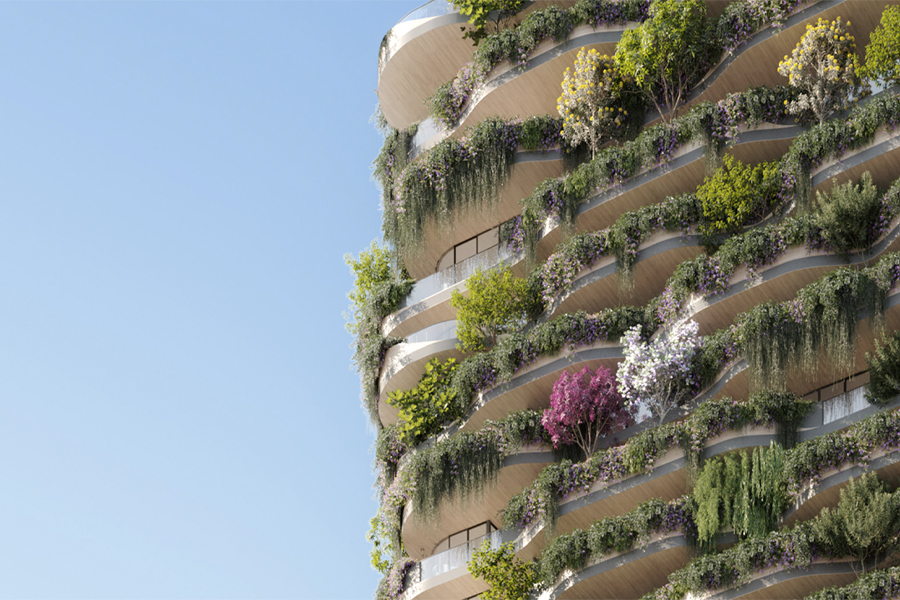 Planned for the cultural precinct of South Brisbane, this new mixed-use residential tower design features a myriad of sustainable design strategies alongside a densely-forested vertical garden. Go far beyond the Sydney's Central Park, the 30-story building will feature a two-storey rooftop garden, with green vertical columns populating the base like tree trunks in the open public park.
Envisioning the "permeable space to connect the new architectural intervention with the public domain," Koichi Takada Architects aims to push the 'vertical garden' trend beyond its place as an attractive feature. Selecting over 1000 trees and more than 20,000 plants selected from 259 native species, Koichi Takada isn't mucking around.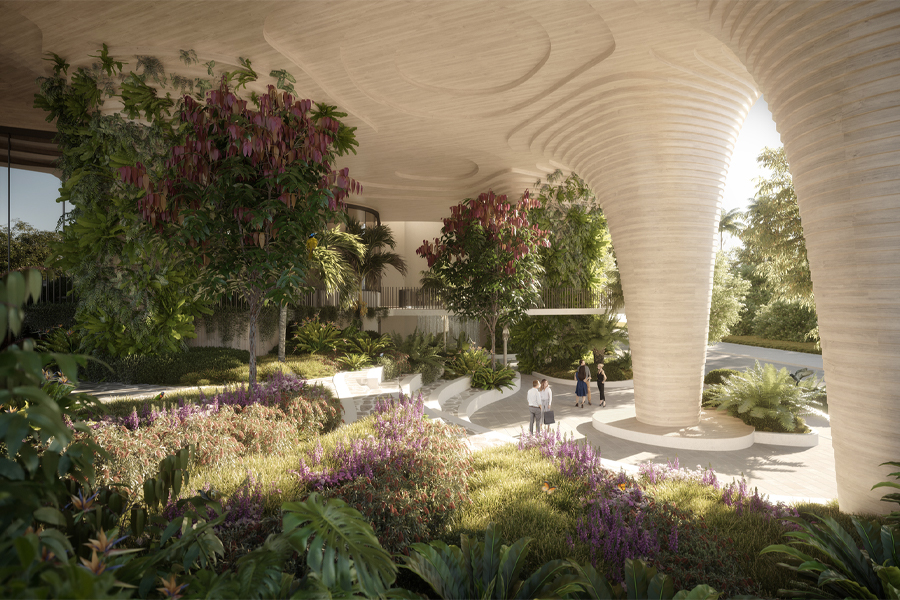 Seeking a 6-star green star rating, equivalent to LEED platinum, architects are planning to include solar panels to generate renewable energy, gardens irrigated by harvested rainwater and greywater collection, carbon offset, and the use of sustainably-sourced and high quality, low maintenance materials.
Designed for Aria Property Group, this Urban Forest project "is probably the greenest we can design with the current 'greening' tools and regulations available to us," according to Koichi Takada, founder of his titular company.  Adding to the incredible design is its layout. Arranged in a staggered-level arrangement, each resident gets their own verandah-style balcony while offering shade to the thousands of plants surrounding the building.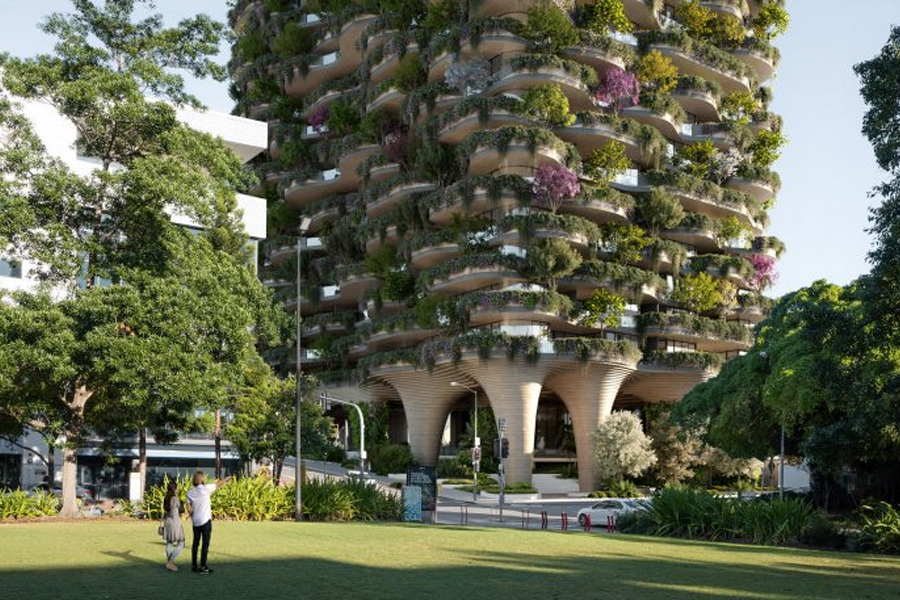 "Since the industrial revolution, our society has focused on mass production. now is the time to shift towards mass greening," Koichi Takada told DesignBoom.
"Concrete, steel and glass are very hard and solid industrial materials. Let's call them dead materiality. We need to be embracing more living materiality, living architecture. One take away from the COVID-19 pandemic crisis is the realisation that we are all living things. We are here to live, not defy death in some way. Our architecture should do the same."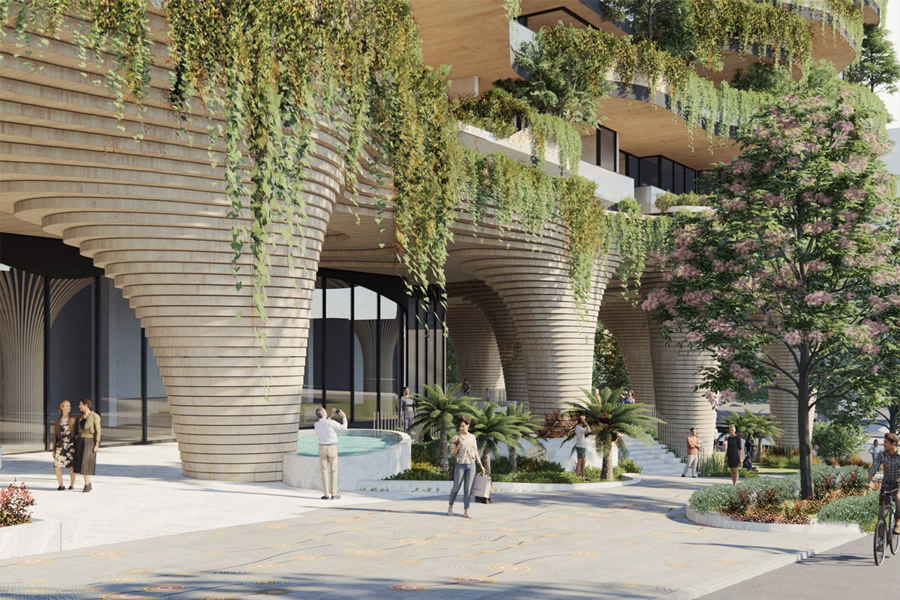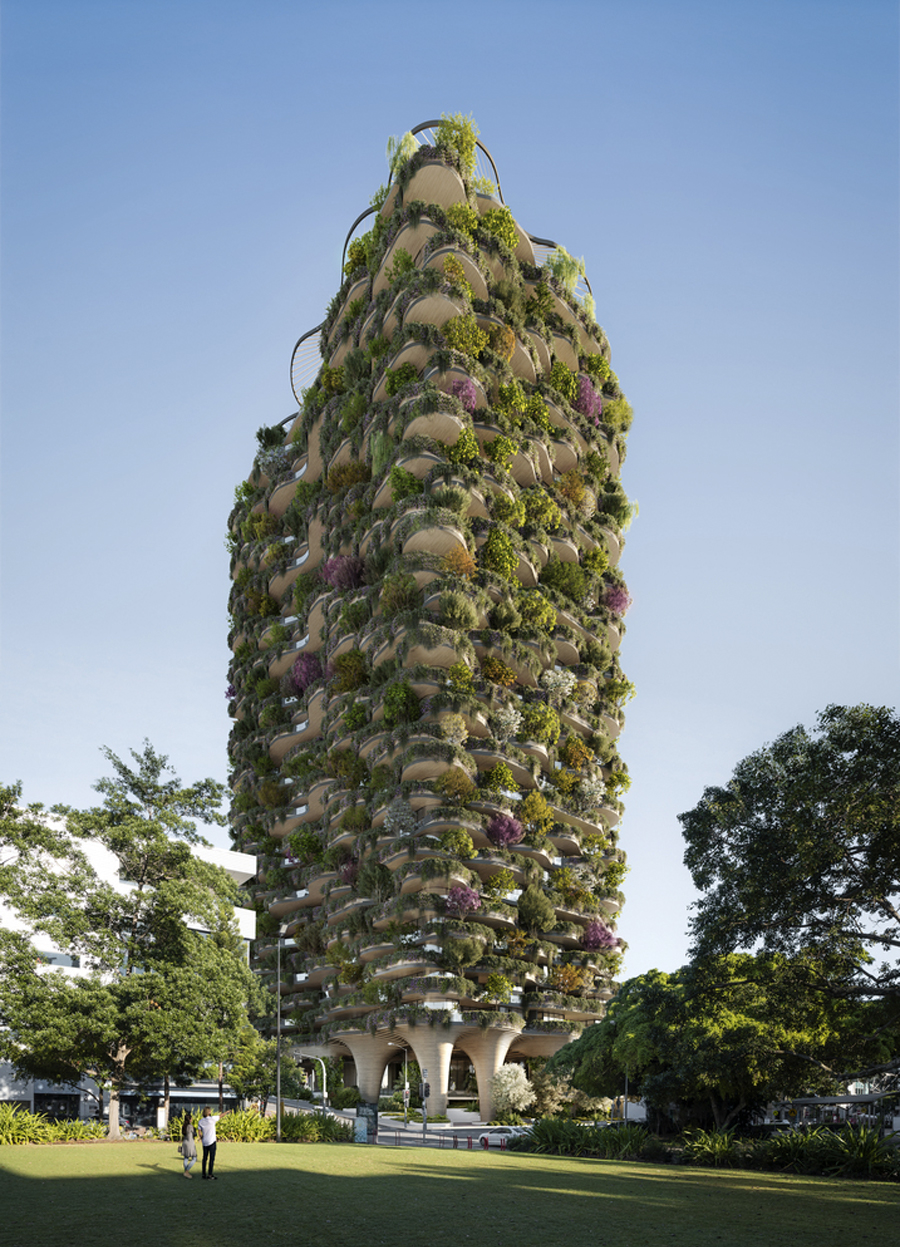 You'll also like:
Atlassian to Build World's Tallest Hybrid Timber Tower in Sydney
Australia 108 is the Tallest Residential Tower in the Southern Hemisphere
Circular Quay's $200 Million Revival is Up to You