Concept Boutique Hotel is Built into a Cliff in Norway
Norway's Preikestolen, the "Pulpit Rock," is a popular tourist location, with over 200,000 tourists hiking up it to take in the incredible view. A concept envisions the famous tourist site as the location of a boutique that would allow you to literally stay the night in a boutique built into the side of the cliff.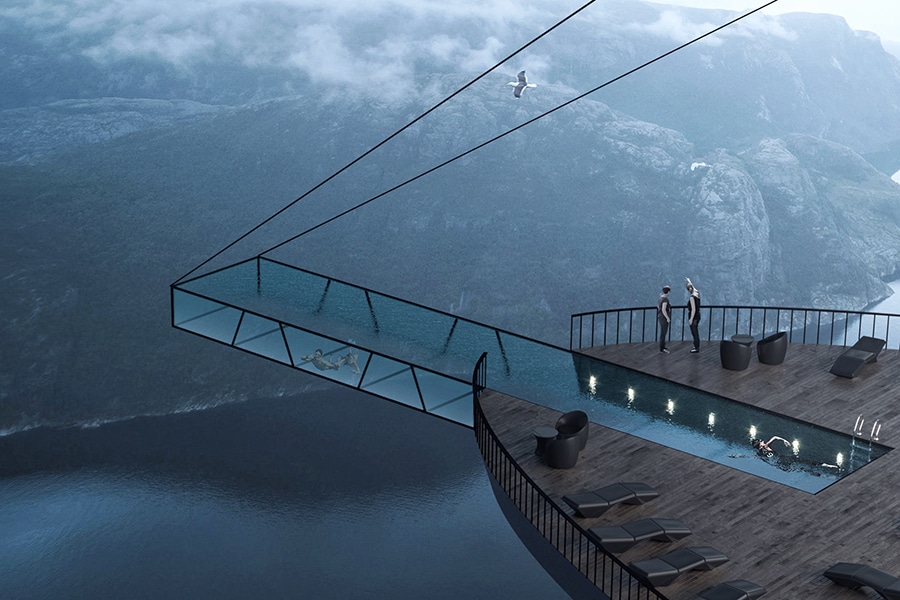 The Cliff Concept Boutique Hotel in Norway would consist of a five level hotel built into the cliff's rock face. Entrance to the hotel would be from the top, which sits flush with the cliff's top and would double as an observation deck. Rounded balconies would allow guests to step outside and enjoy the view of the Scandes mountain range and of Lysefjorden Fjord.
The truly brave would be able to take a dip in the hotel's infinity pool, which cantilevers out of the 1,982 drop. The pool would be made of transparent glass, allowing swimmers to see all the way down to the water below and giving them the sensation of flying.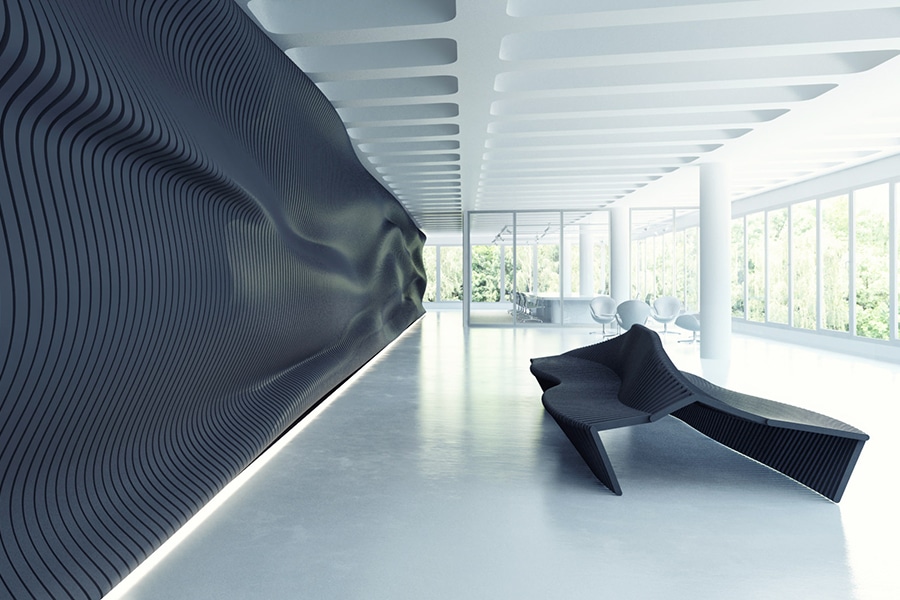 The concept art was created by Turkish design firm Hayri Atak Architectural Design Studio. Reactions have been mixed. Many have responded with comments about how scary such a stay—or swim—would be. Others enthusiastically ask when they can book a room. A few have commented on how the hotel would ruin the cliff, which is considered to be "the most famous tourist attraction in Ryfylke" (states VisitNorway.com).
The concept, however, remains just that—a concept. Hayri Atak has a number of other noteworthy concepts, including a spiralling ornithological observation tower proposed for a site in Latvia, a translucent train station for Berlin, and a seaside villa in Yalikavak on the Bodrum peninsula. Regardless of what you think of the idea, it's hard to argue the creative genius behind it.