Concrete Pentahouse Was Inspired by Mountains
You've heard of "penthouses"—the luxurious top floor apartments of high-rise buildings. Well, get ready to learn about "pentahouses"—a new design dreamed up by Karina Wiciak of Wamhouse Studio. The house is a family home concept that uses pentagonal geometry to create a completely unique home.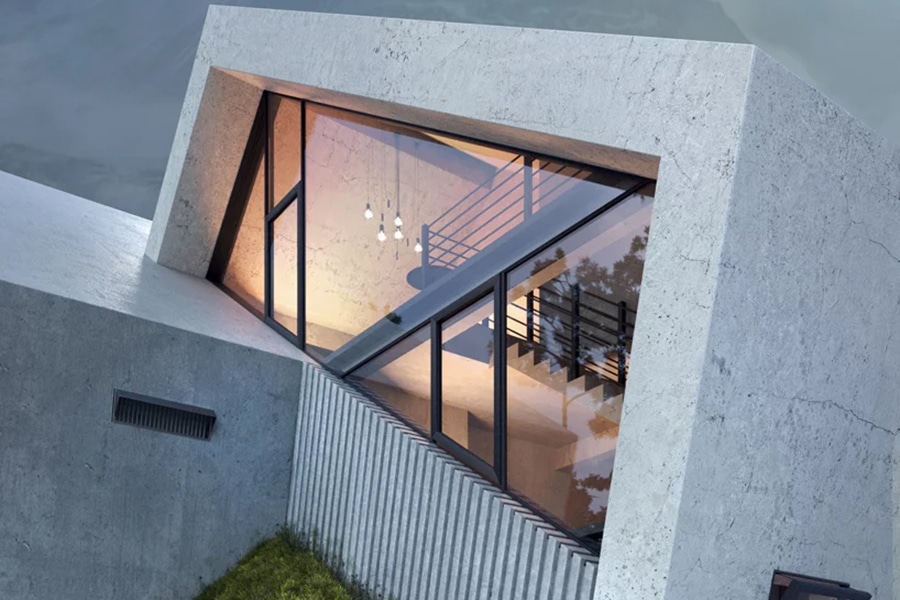 The concept calls on the natural design of mountains, with their steep gradients, to inspire the design. The home is designed to provide 6,243 square feet of living space, with an additional 1,528 square foot underground garage. The design uses a series of varying sized pentagons, which results in the home looking like a range of mountains. The smallest pentagon forms the home's entrance.
The largest pentagon is double the size of the entrance and has enough room for a second floor.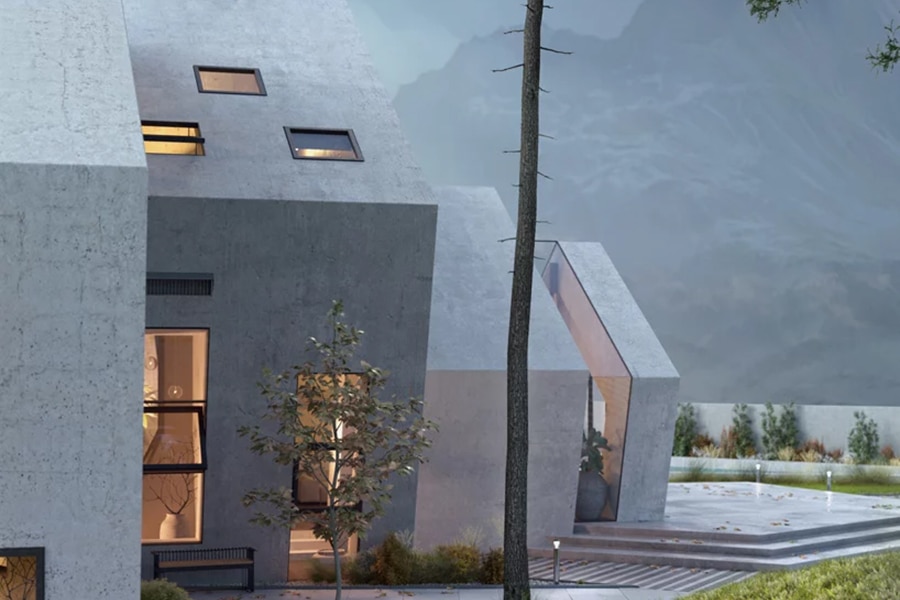 Of course, if you're going to build a home inspired by mountains, you're going to need a material that closely resembles that of the mountains themselves, which is why the architect uses concrete. Large windows are intermixed with the concrete expanses, which not only provide lighting, but also provide more variety to the slabs.
Vertical lines are also introduced into some of the panels to further break up the slabs that could otherwise come across as fairly plain.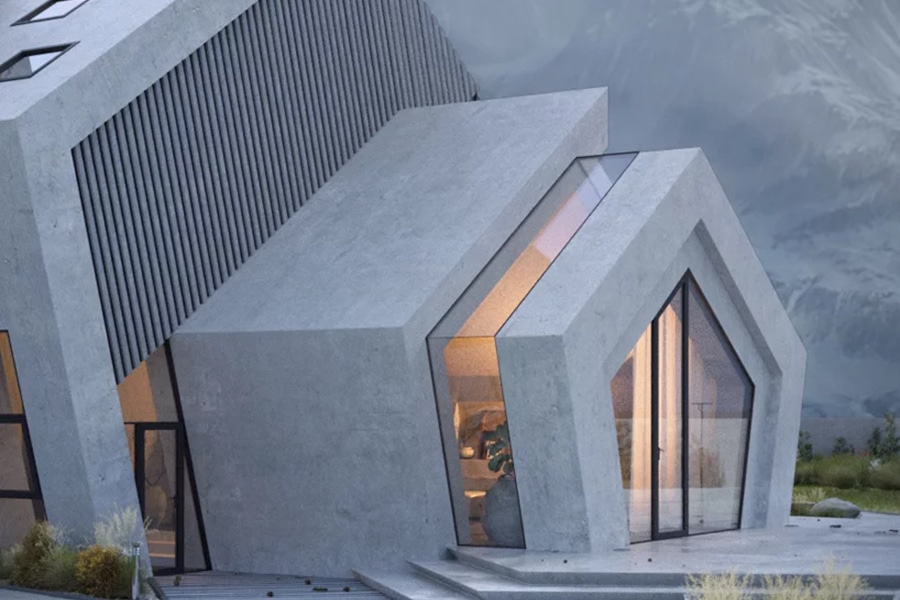 The house uses both minimalism and deconstructivism in its design. Deconstructivism was a postmodern architecture movement that first appeared in the 1980s and was known for giving the impression of fragmentation. The characteristic look is one that breaks up the shapes into non-rectilinear shapes to distort and dislocate the elements of a building. In the case of the Pentahouse, its use helps it to more fully recreate the natural feel of the mountains that served as its inspiration.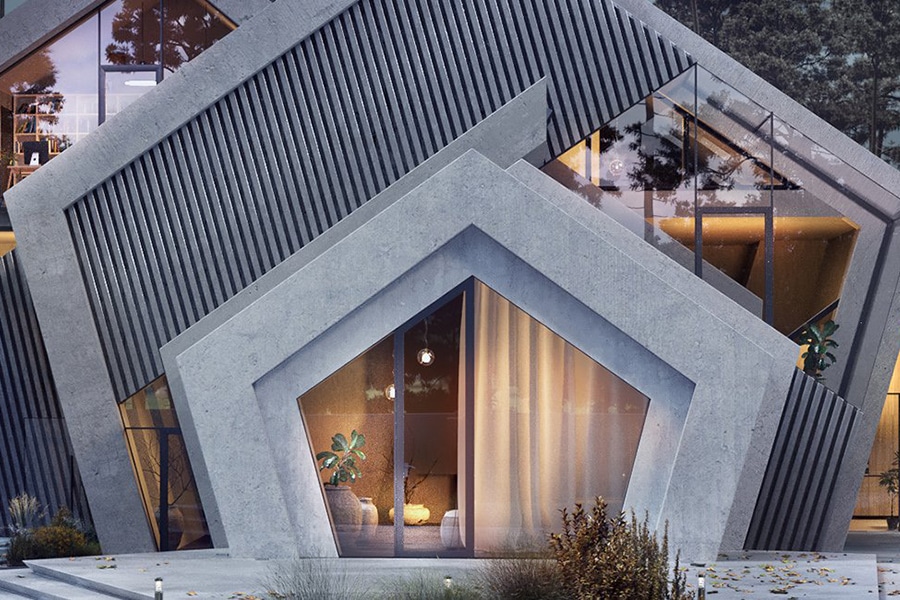 The house is only in concept stages right now. Hopefully it doesn't take as long to build this house as it took for nature to form the mountains that inspired it.