El Cemento Uno House: Luxury in the Heart of the Desert
In 20th century post-war California, real estate developer Joseph Eichler was busy creating a new trend for homeowners. Eichler pioneered developing a distinctive style of residential subdivisions featuring a mid-century modern style tract housing. All told, Eichler built some 11,000 homes in nine communities in Northern California and in three communities in Southern California. These same swaths of homes can still be found throughout the San Francisco Bay area and in Los Angeles.
You'll also like:
Rihanna's $10 Million Neo-Mediterranean Mansion Hits the Market
Kanye West Drops $79 Million on a Brutalist Beachfront Compound
The $50 Million Sydney Mansion Chris Hemsworth is Reportedly Eyeing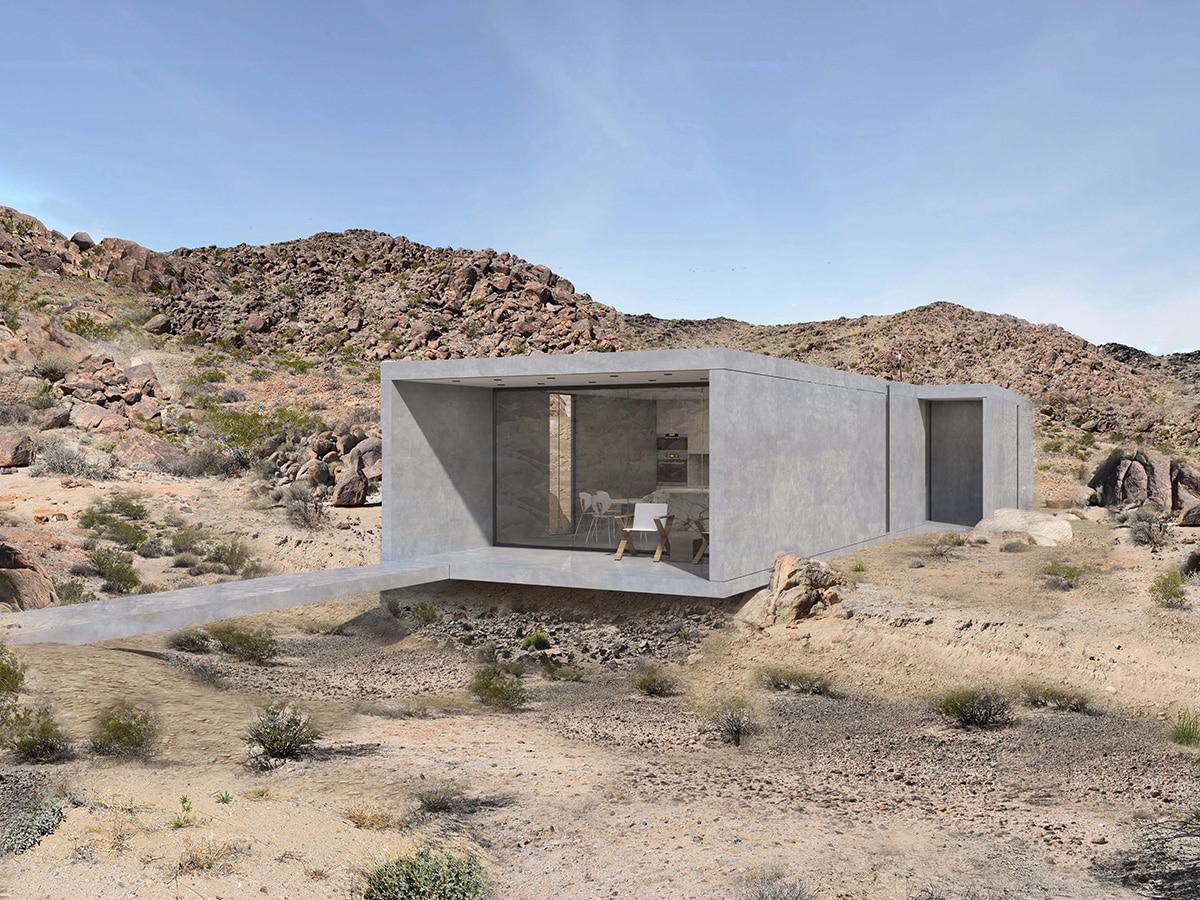 A recent resurgence of the popularity of these homes has inspired modern architects and developers, including Troy Kudlac, the founder and president of KUD Properties. Based out of Palm Springs, Kudlac is building new homes based off of the original plans developed by Eichler, including the El Cemento Uno House.
This isn't a new foray for Kudlac. He's already built nine other homes in the California desert and one in Reno, Nevada. "And we've got three under construction," reveals Kudlac. But the El Cemento Uno House is special. Built in Joshua Tree, California, the home is set among boulders and is located near the Joshua Tree National Park.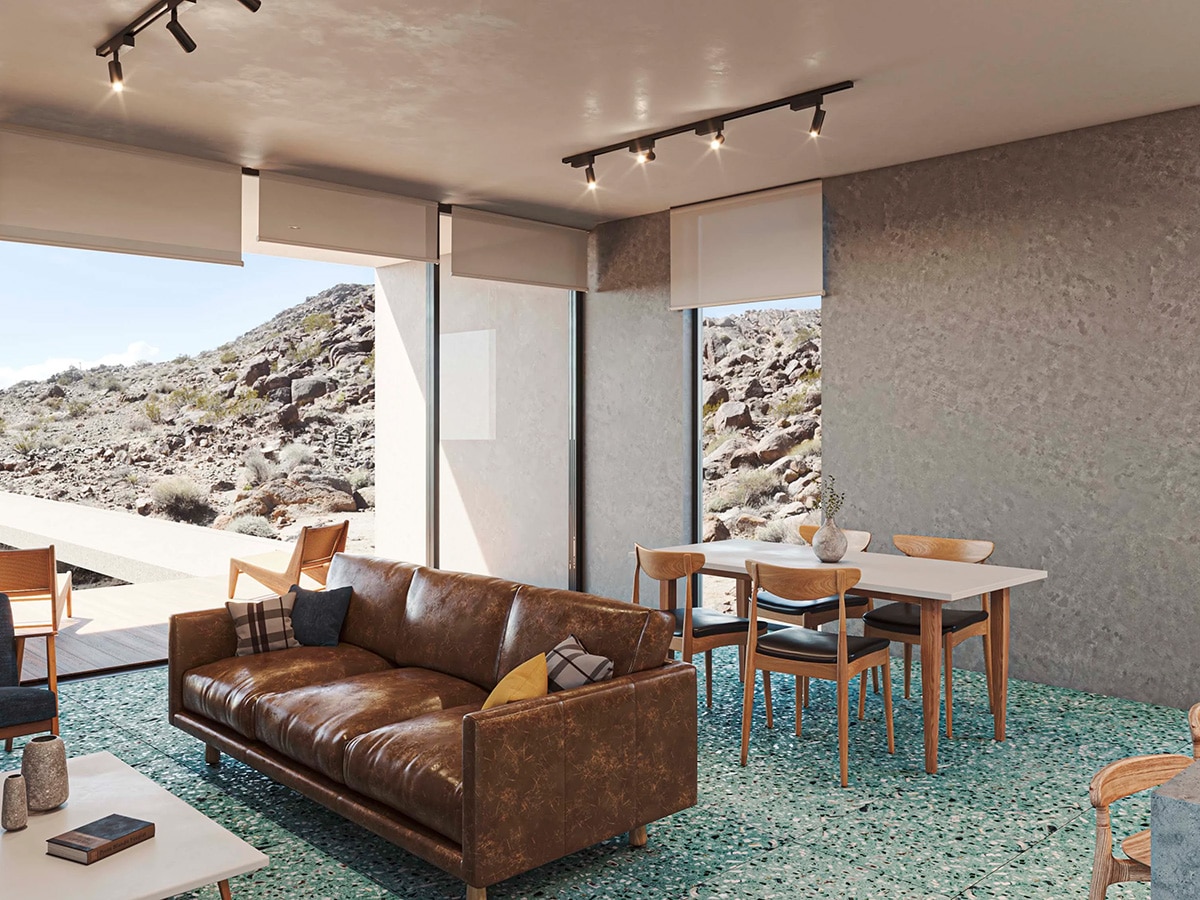 "We are always looking for properties to purchase," says Kudlac, "so when we find a good one, we jump on it if we can." And jump on it they did, acquiring the five acre lot when it came available. "We came across this really cool site up there," Kudlac adds. "My wife and I thought, 'We need to build a house amidst all the boulders.'"
Of course, building amongst the boulders came with a series of challenges. To address some of those challenges, Kudlac used a system called RSG 3-D, which uses panels of metal and foam as the frame of the house rather than a traditional wood frame. These panels have the added benefit of being nigh unto indestructible.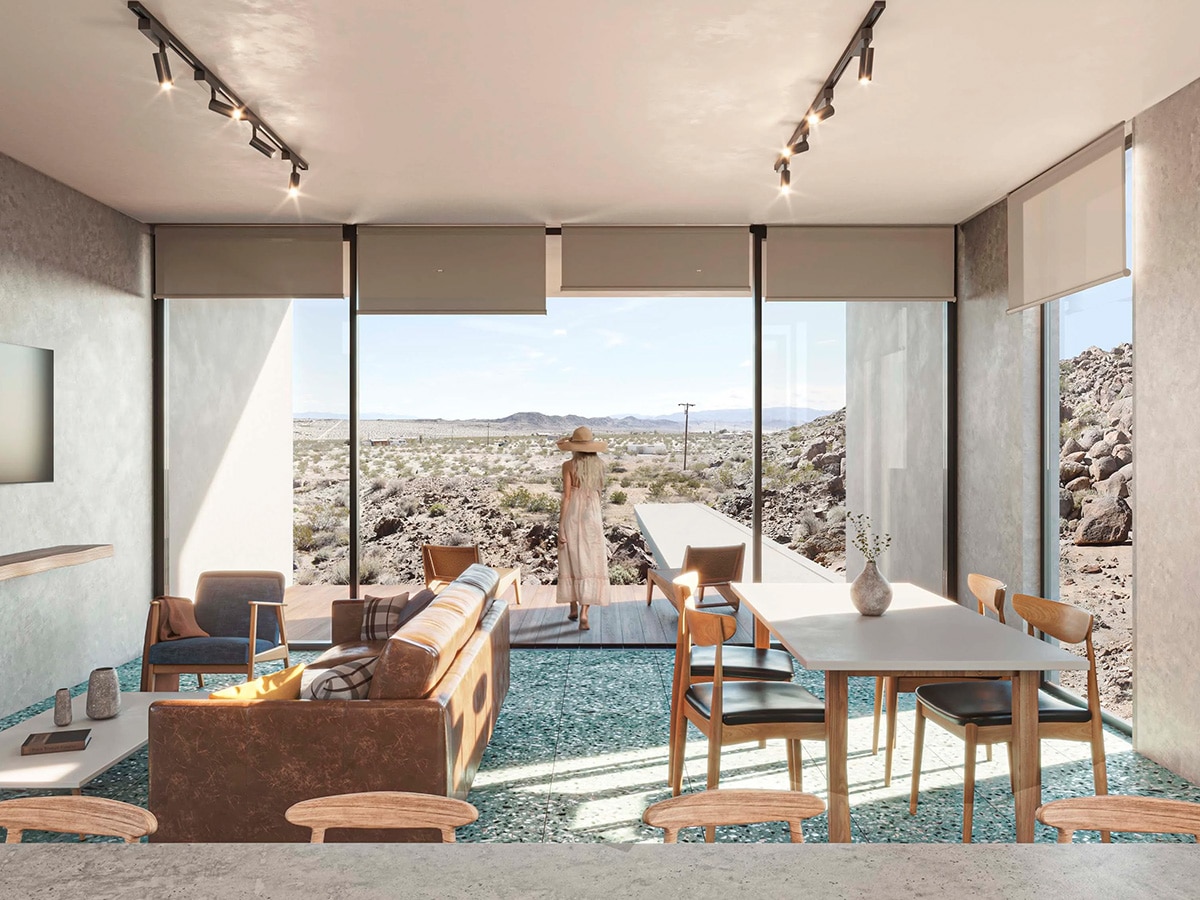 In fact, they are most often used in areas of the world that are ravaged by hurricanes. When the metal and foam frames are in place, concrete is added on the top. "When we're done, it will be a concrete house, inside and out," says Kudlac.
The house will be complete with dual master suites and a powder room. There will be two bedrooms, 2.5 bathrooms, and a total of 1,647 square feet of living space. Kudac expects to list the project for $1.75 million.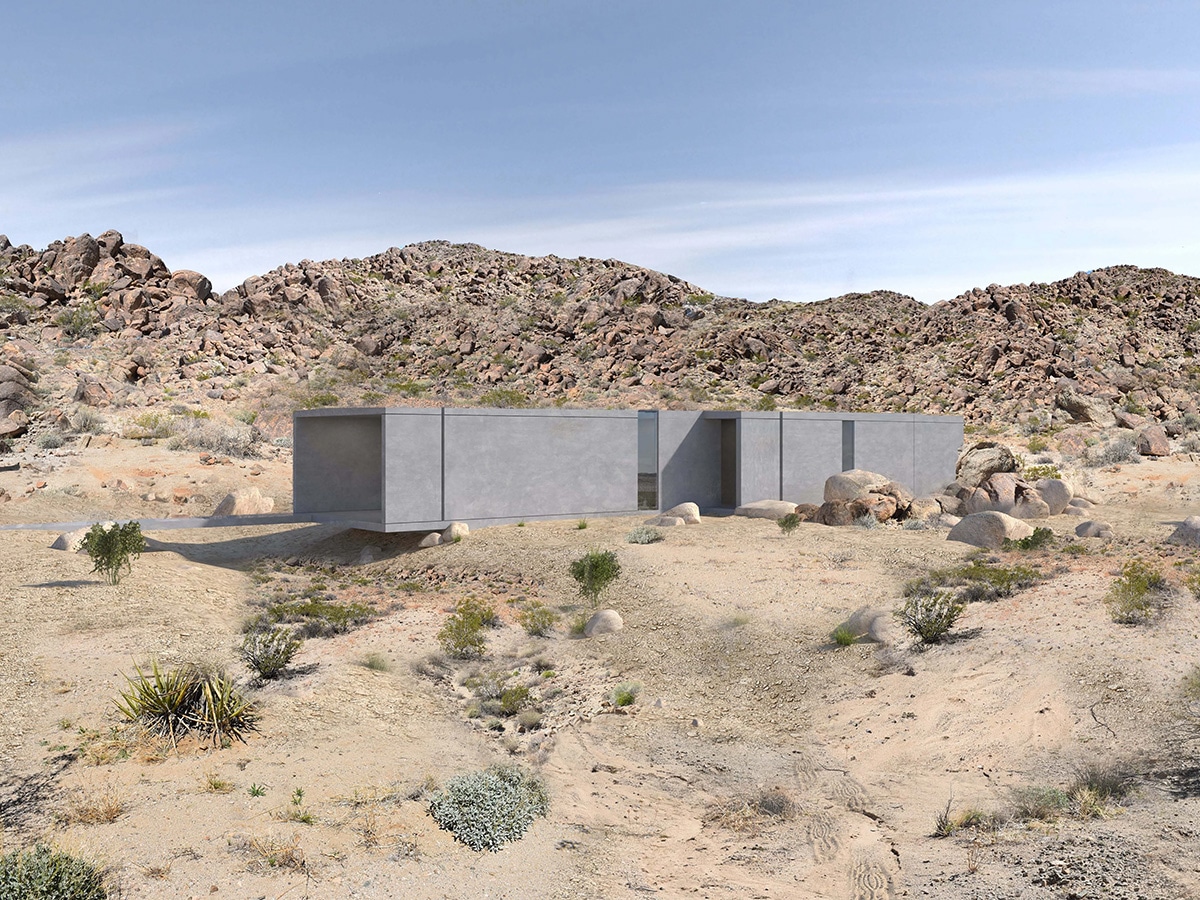 You'll also like:
Rihanna's $10 Million Neo-Mediterranean Mansion Hits the Market
Kanye West Drops $79 Million on a Brutalist Beachfront Compound
The $50 Million Sydney Mansion Chris Hemsworth is Reportedly Eyeing