Eric J Smith's Meditative Studio is a Stunning Writer's Escape
The Writers Studio by Eric J. Smith was designed to be a place of poetry—a place where the owner could go to read and write the elegant art form. Nestled amidst majestic oak trees and surrounded by wildlife in the woods of Connecticut, the Writers Studio is home to a library of some 1,700 volumes of poetry.
You'll also like:
Take a Peek Inside Drake's 50,000 Square-Foot Toronto Mansion
Collywood House Offers Flow and Space to Party
Chris Hemsworth's Huge Byron Bay House Revealed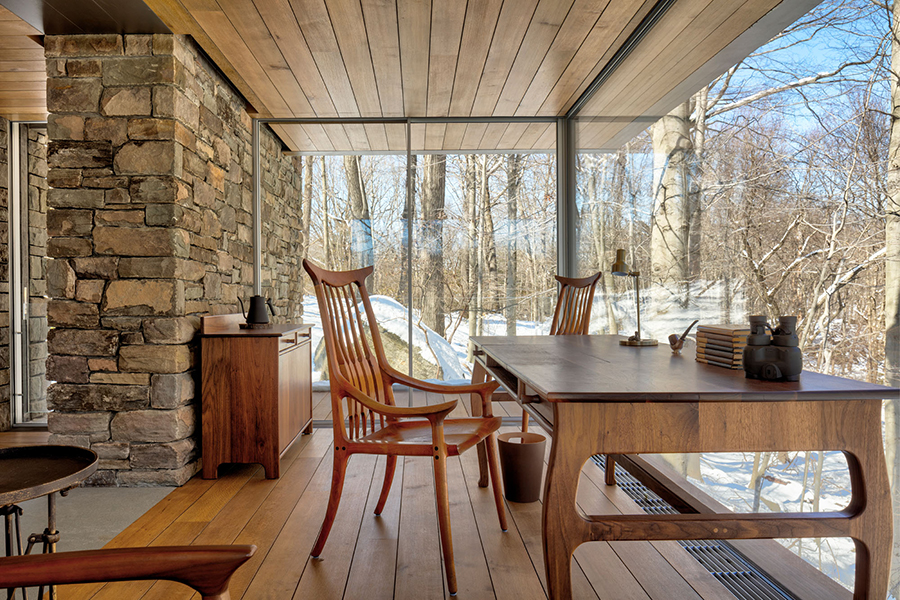 The 650 square foot studio is set back from the main house, providing a real sense of escape from the hum-drum of everyday life. The building is clad in fieldstone and bluestone and is constructed in such a way as to resemble a dry-stacked mass stone wall. The interior is kept simple as well. A geothermal system takes care of heating and cooling the space while running water and electricity allow for a small kitchen that includes a mini-fridge, a coffee pot, and a sink. Under the stairs, there is a small bed for those times when your eyes get heavy, or when you just need a moment of respite. The stairs lead to the roof, where a poet might sit among the treetops to find inspiration. An incinerating toilet and sink in a private niche on the east wall let you take care of any other distractions. The writer's space is cantilevered out of the hill and offers uninterrupted views thanks to the glass-enclosed 16-foot window wall.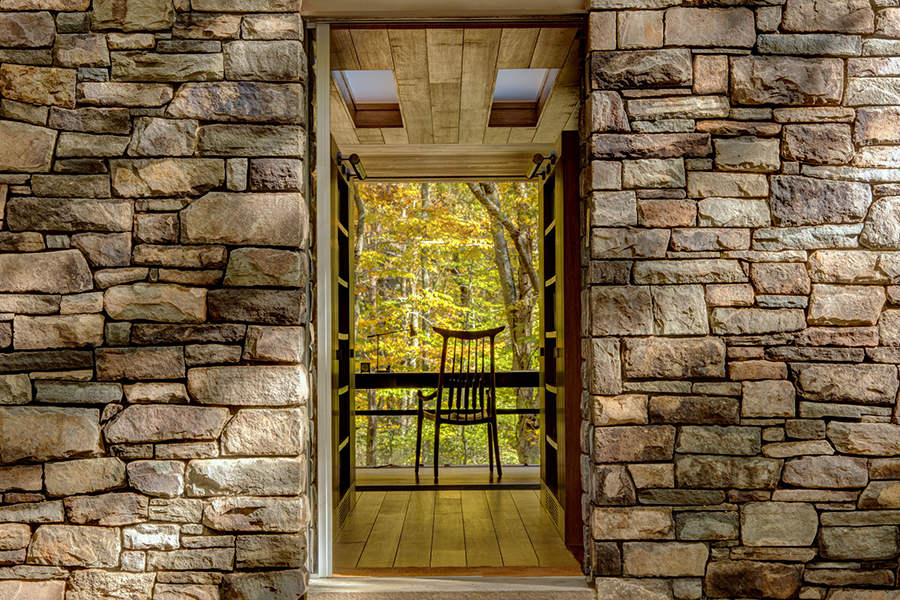 The space was built for John Barr, a retired banker who served for many years as the president of the Chicago-based Poetry Foundation. The studio is meant to be a quiet, meditative space, so there are few, if any, distractions. "The building is understated in every way," says Smith, "and the materials and extraordinary level of craftsmanship reinforce its sense of belonging in the woods." Entrance to the studio is gained through a glass pocket door hidden by a sliding panel of distressed oak. Upon entering, you're greeted by a space that immediately soothes and inspires. "It's virtually impossible not to feel a deep sense of peace sitting at the simple desk along a 16-foot window wall," says Smith. No doubt it will be the birthplace of some beautiful poetry.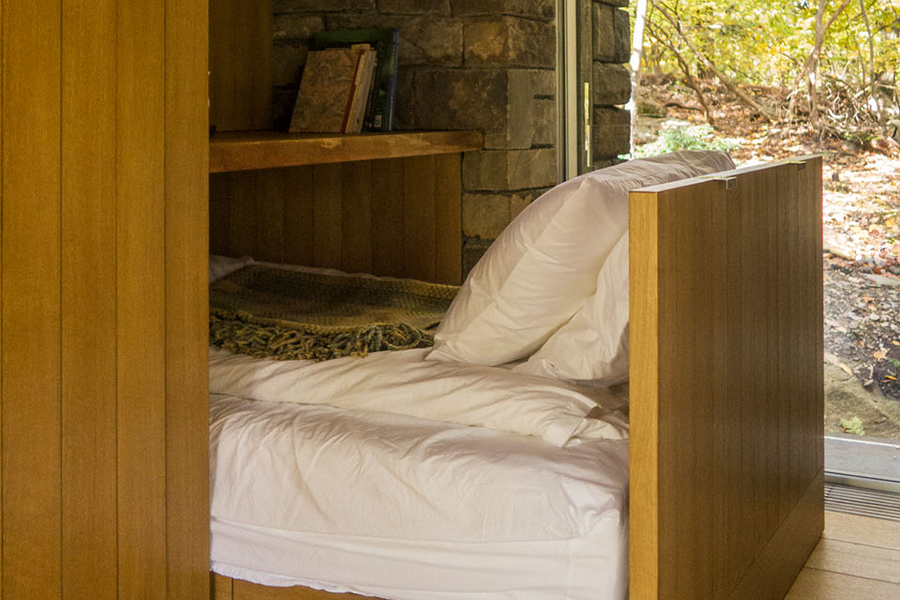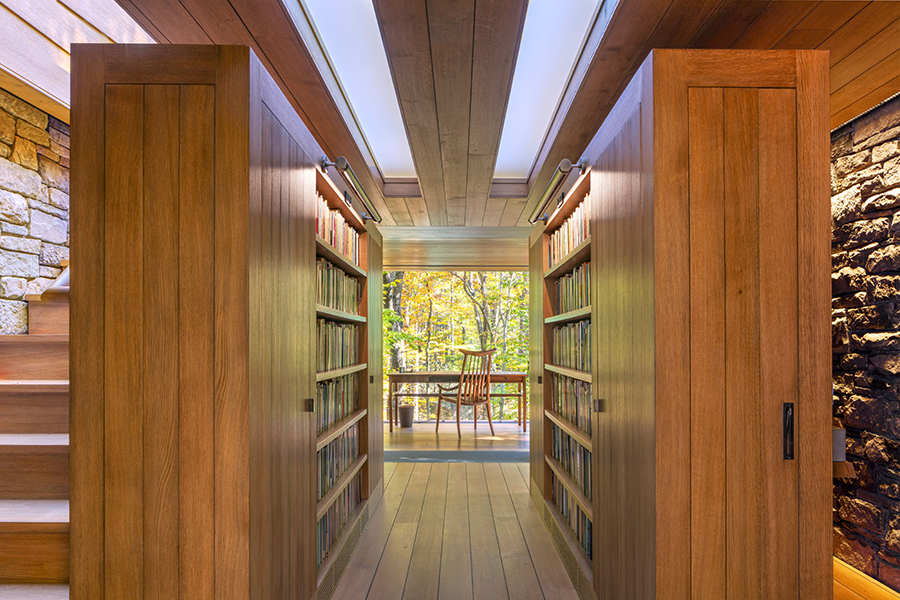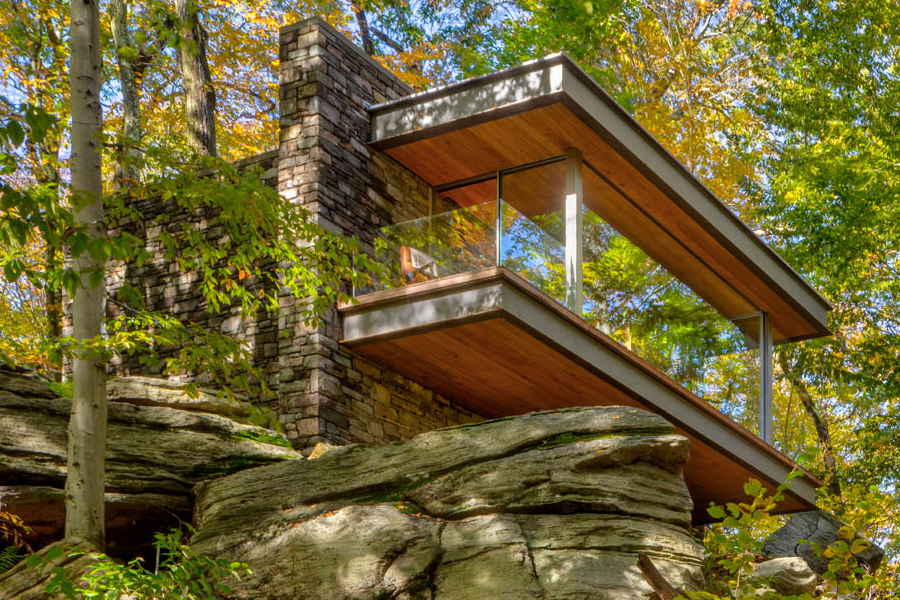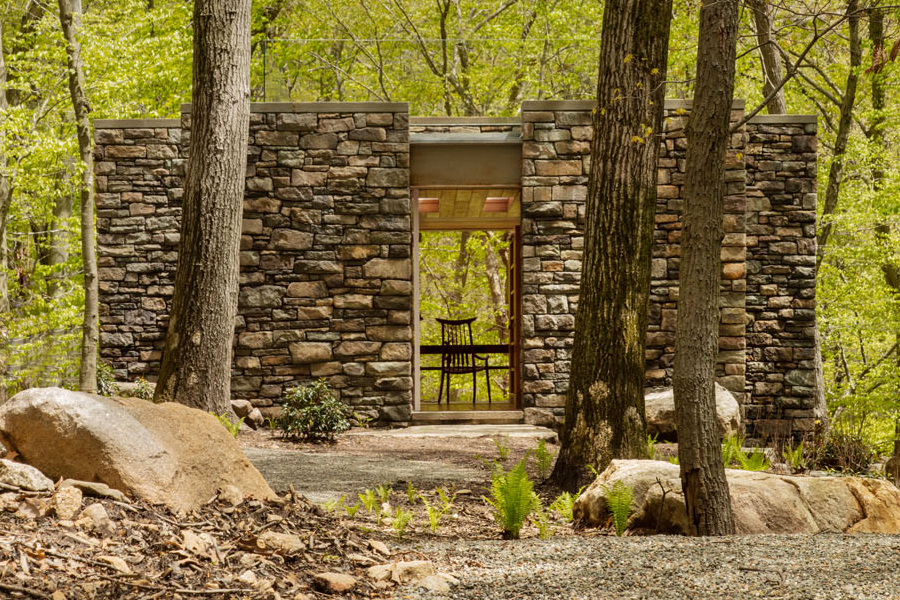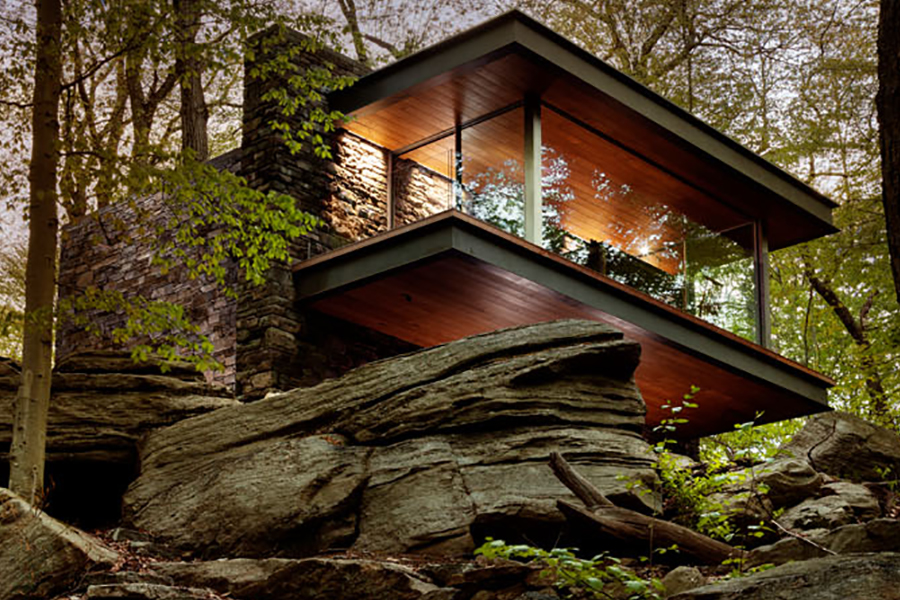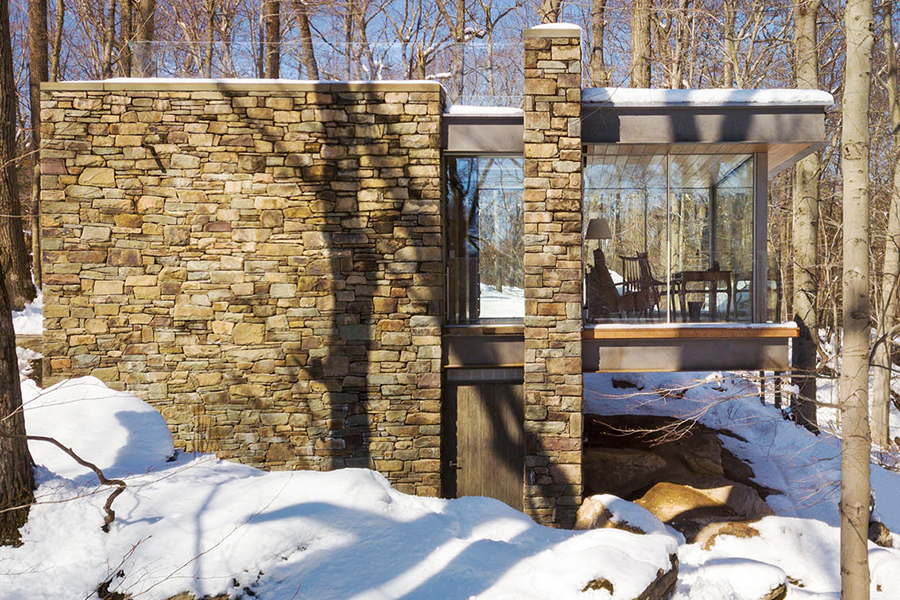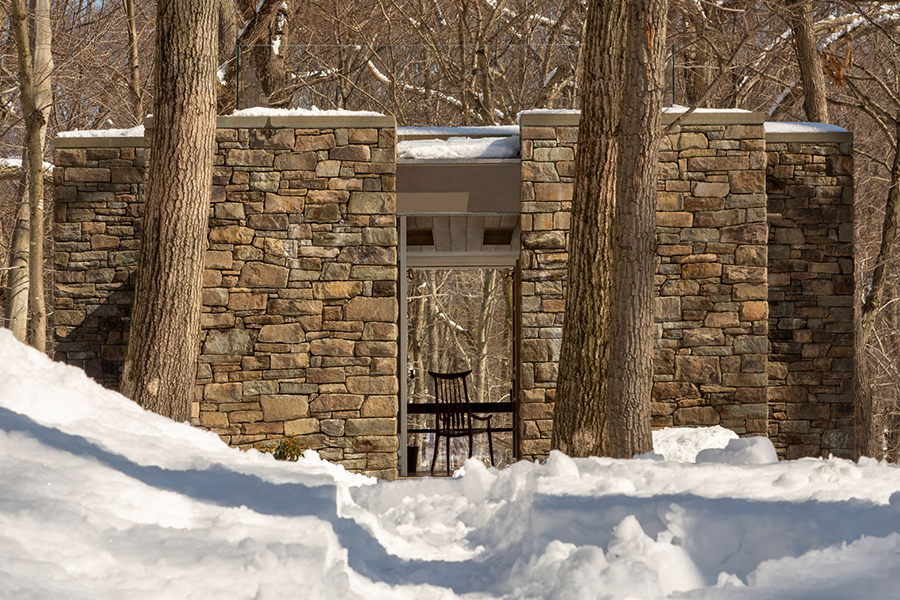 You'll also like:
Take a Peek Inside Drake's 50,000 Square-Foot Toronto Mansion
Collywood House Offers Flow and Space to Party
Chris Hemsworth's Huge Byron Bay House Revealed