Faulkner Builds Lookout House Right on the Ski Slope
When it's time to come off of the ski slope, if you own the Lookout House built by Faulkner Architects, you can ski right into your living room. The 7,000 square foot home is built to have the same kind of open feeling as the slopes themselves. The cabin has "the feeling of a smaller ski cabin with one singular space for cooking and dining. You just feel the size of the gathering space."
You'll also like:
Margot Robbie's $4.5 Million LA Home is Up For Sale
This Glass-Bottomed House Dangles Precariously Off the Edge of a Cliff
Inside the $7.1 Million LA Mansion Leonardo DiCaprio Just Bought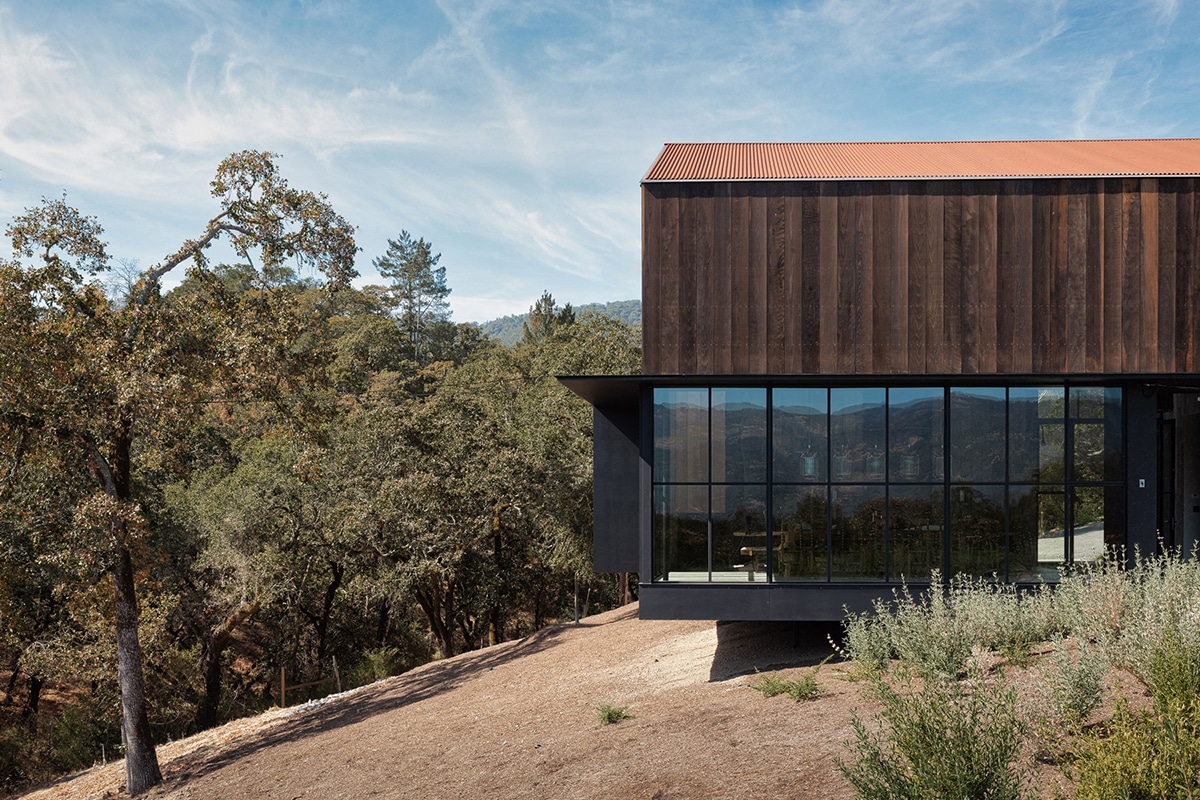 The Lookout House is built on a north-facing lot of a steep slope—a slope that is adjacent to a ski run and measures nearly 30 degrees. Given that the house is built on a slope where you have difficult winter weather, it had to be built in a durable manner that could pass the test of time. To do that, Faulkner relied on concrete, glass, walnut, and basalt as the main materials.
"The mountains present intense high-altitude conditions, and unless you've lived there, you might not understand the material choices at first," says Kappl Joy. The 20-foot concrete walls stand as barriers against the slope. They're also insulated, helping to keep the home comfortable. Floor to ceiling glass doors slide open, allowing access to the home or to the ski run. An outdoor space on the south side of the living room provides beautiful views of the mountain and the meadow located just below the home.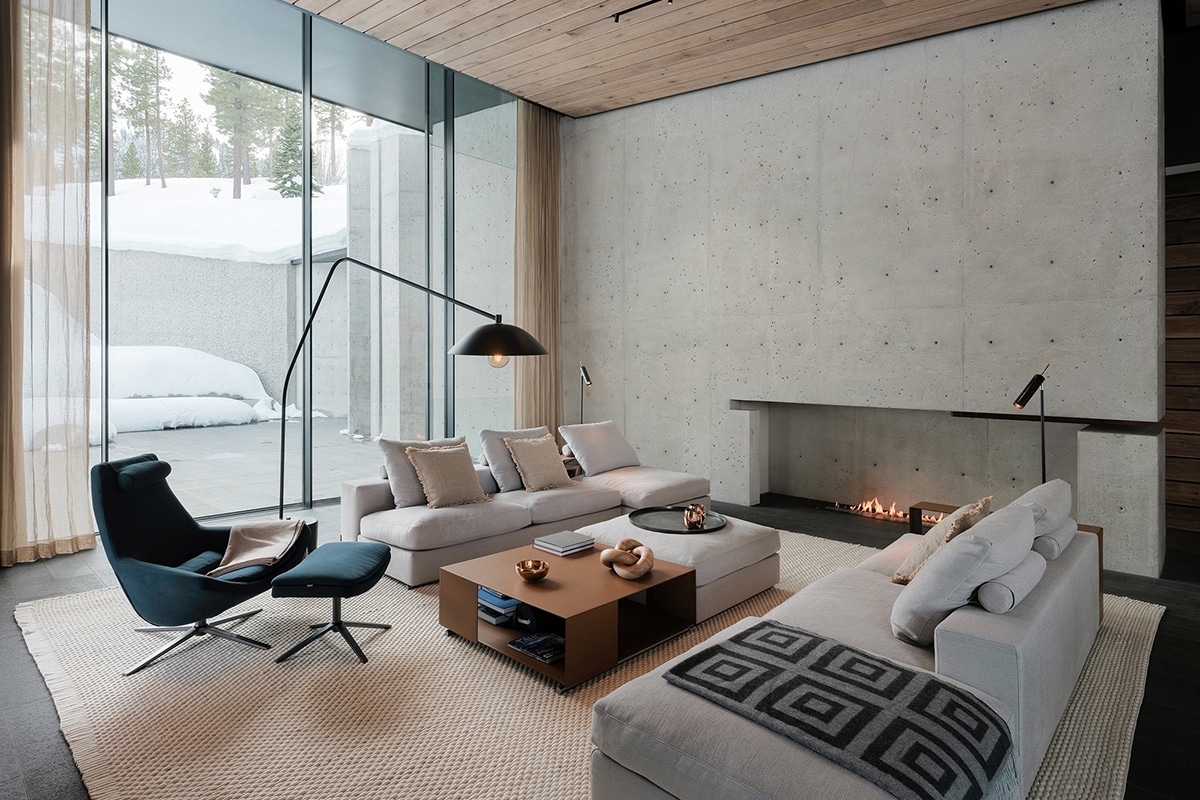 The roof is made of a steel plate that is a quarter of an inch thick, which qualifies it as a fire resistant surface. The wood for the home was sourced from an orchard in the foothills below the mountain. The basalt floors feature radiant heating. Seeing as the basalt is volcanic in nature, the column of red-tinted glass in the center of the home ties into that heritage by casting light that brings to mind the magma origins. The red glass was the client's idea, but it quickly grew into much more than just a quirky suggestion.
"It grew into this warming, psychological element at the core of the house," says Faulkner. "And like the sun or a star, it acts as a reference point—a wayfinding element." As a skier's paradise, the Lookout House provides everything you need to relax after an exhilarating day on the slopes. And it's a home that will be there for years to come.
---
Featured Video from Man of Many
---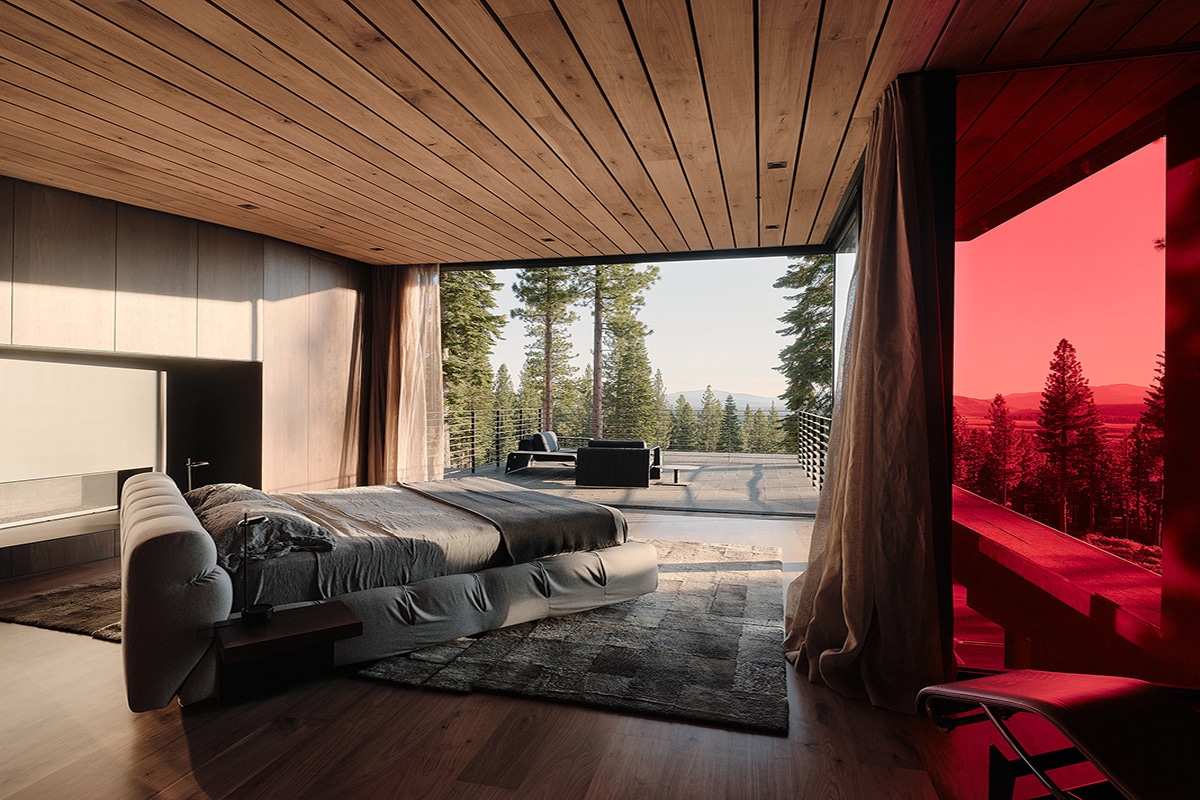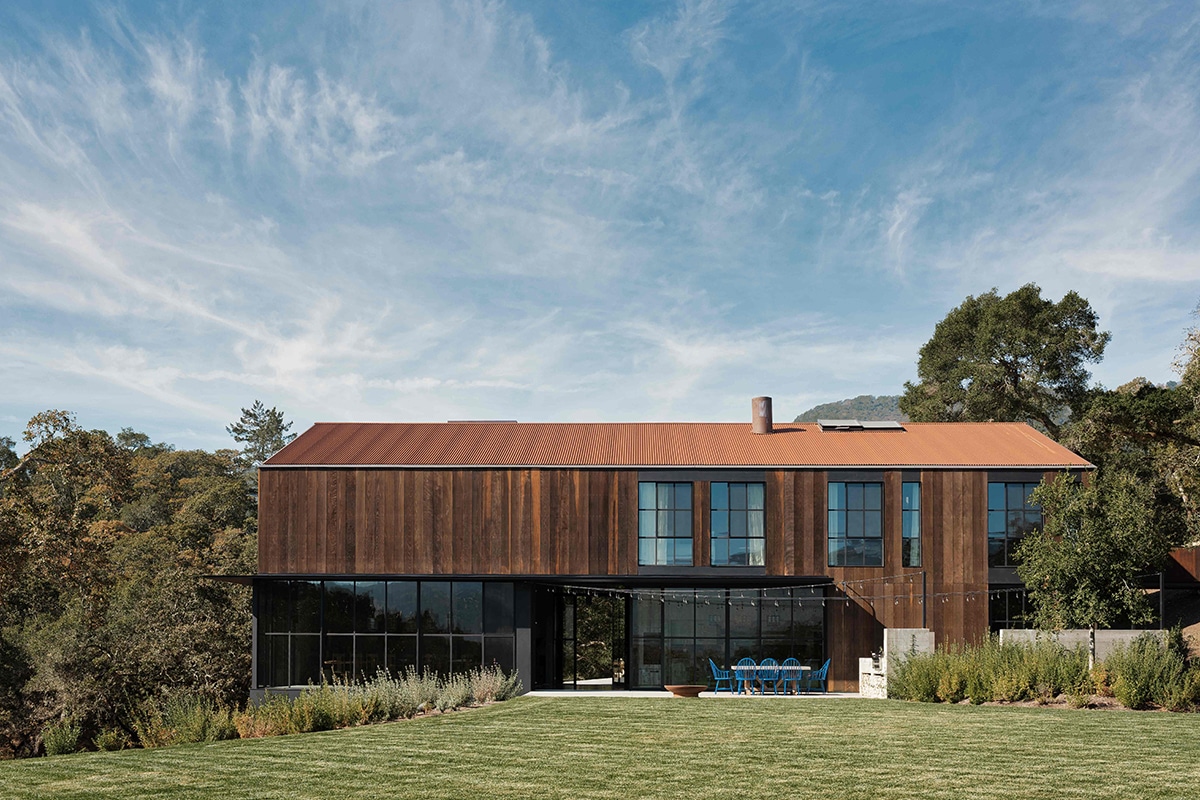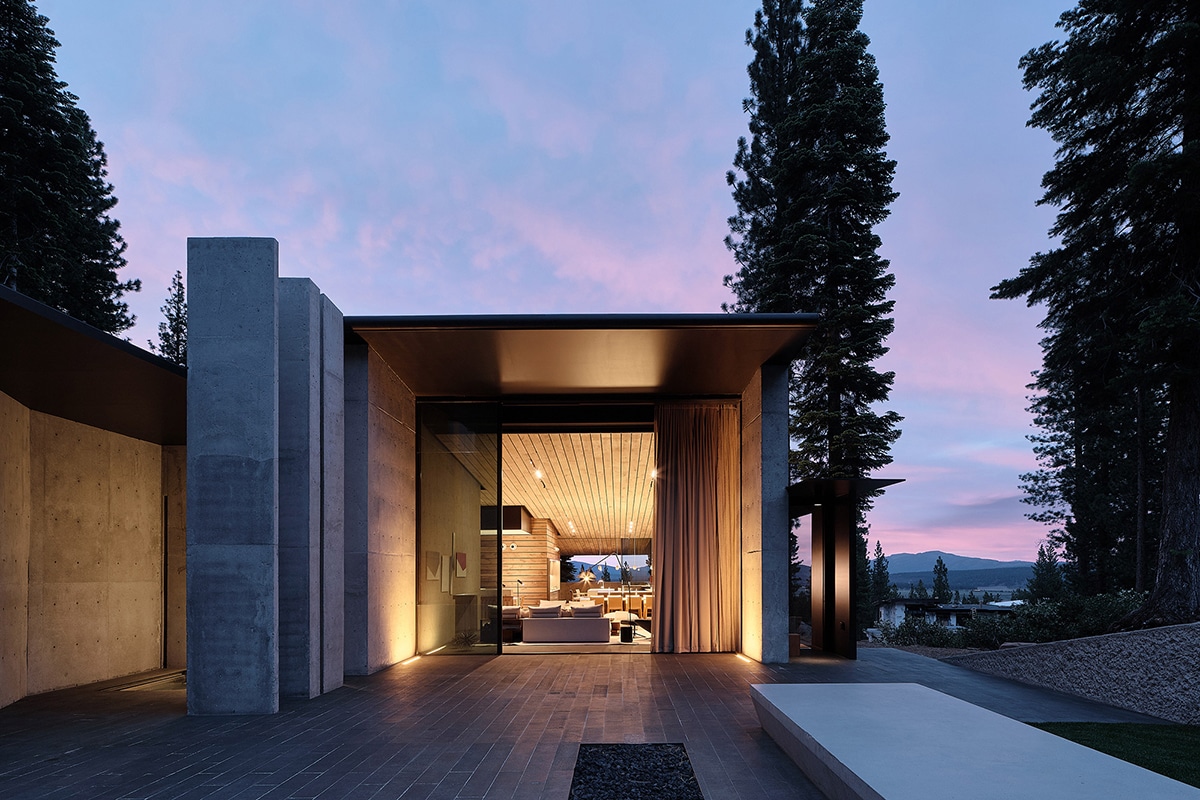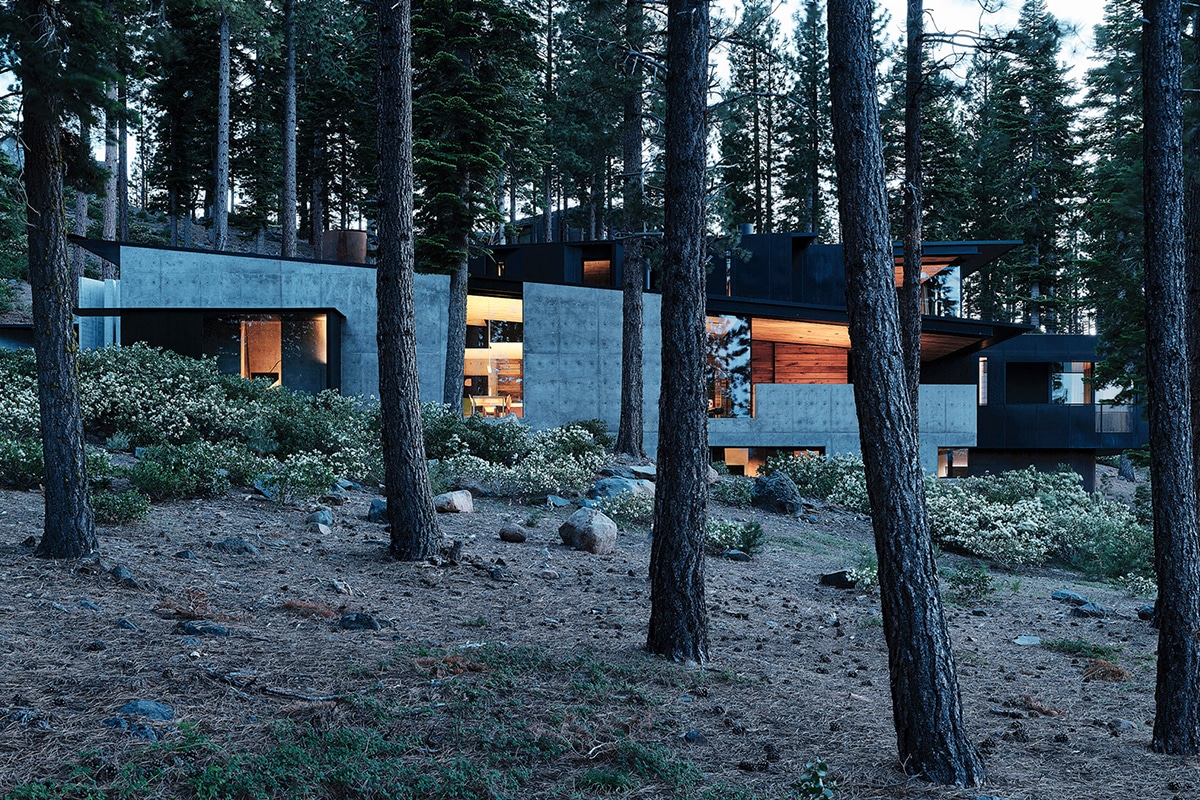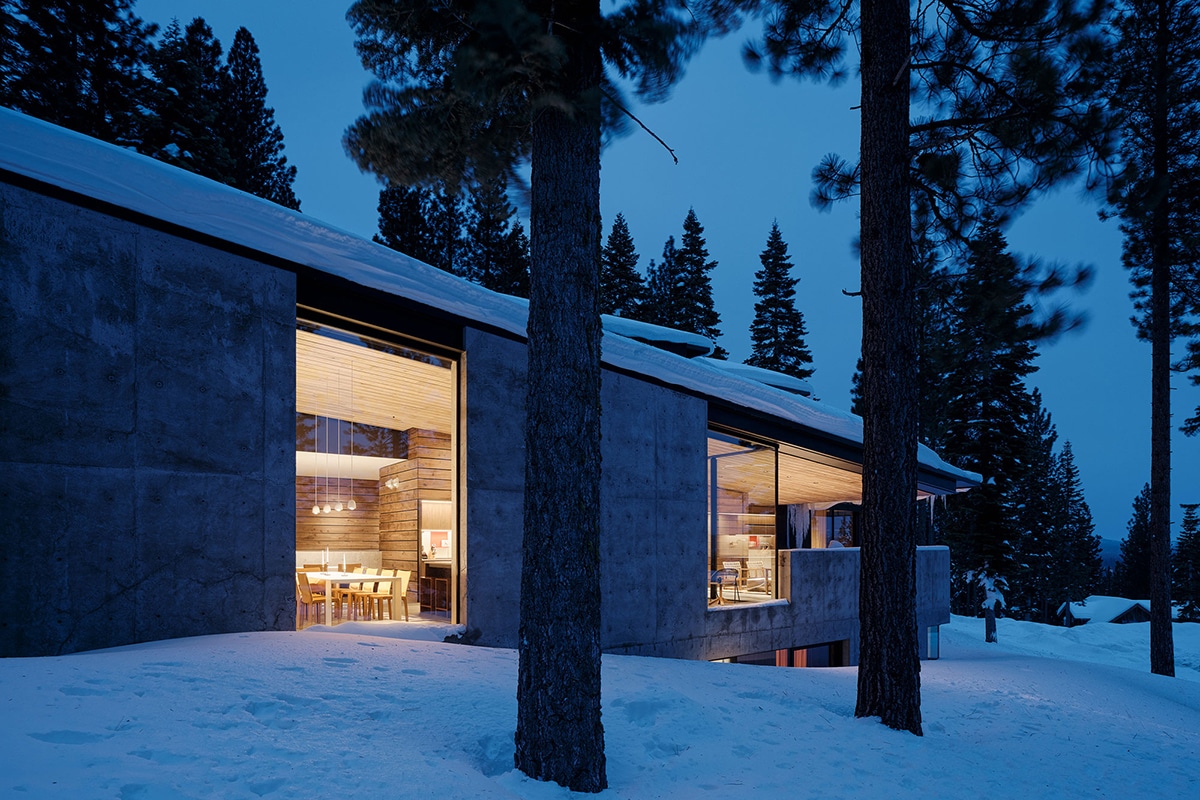 You'll also like:
Margot Robbie's $4.5 Million LA Home is Up For Sale
This Glass-Bottomed House Dangles Precariously Off the Edge of a Cliff
Inside the $7.1 Million LA Mansion Leonardo DiCaprio Just Bought
---
Featured Video from Man of Many