First Look at the Insane Xi'an International Football Centre
All image renders via Atchain
Promising to elevate each and every occasion, the architects behind the Xi'an International Football Centre have revealed the concept design for a 60,000-seat capacity stadium complex, and let's just say, architecture may have found its new cover girl. Set to host the AFC Asian Cup tournament in 2023, the render reveal puts in motion the stadium's construction for the nine million residents of Xi'an, plus its two professional football clubs. Designed by Zaha Hadid Architects, the complex will also play host to a youth training academy, entertainment performances and other cultural events; this will be more than just a home for football.
You'll also like:
Melbourne's Federation Square is Copping a $20 Million Upgrade
A Look at the New $750 Million Sydney Fish Market
China is Building the World's Largest Football Stadium for $1.7 Billion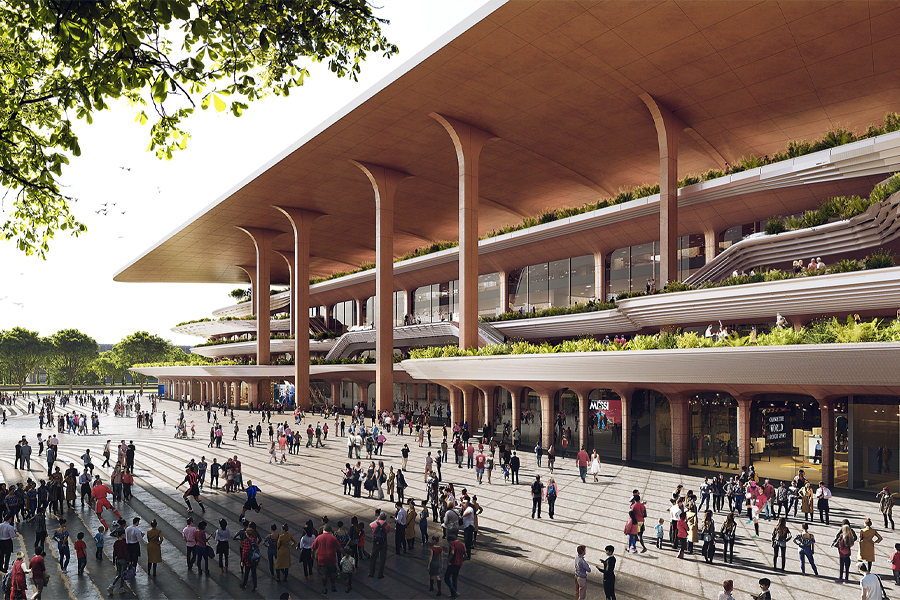 Located in the Fengdong New District, the hope is for the area to become the new engine for development in West China. Unlike one-off structures quickly abandoned by host cities following Olympic or World Cup events, the Xi'an International Football Centre has been conceived to ensure future generations get the most out of it, well beyond the main attractions.
"Taking its legacy mode of operations as the starting point of the design, the stadium has been designed to provide optimum conditions for football and maximise its use by generations after the 2023 tournament."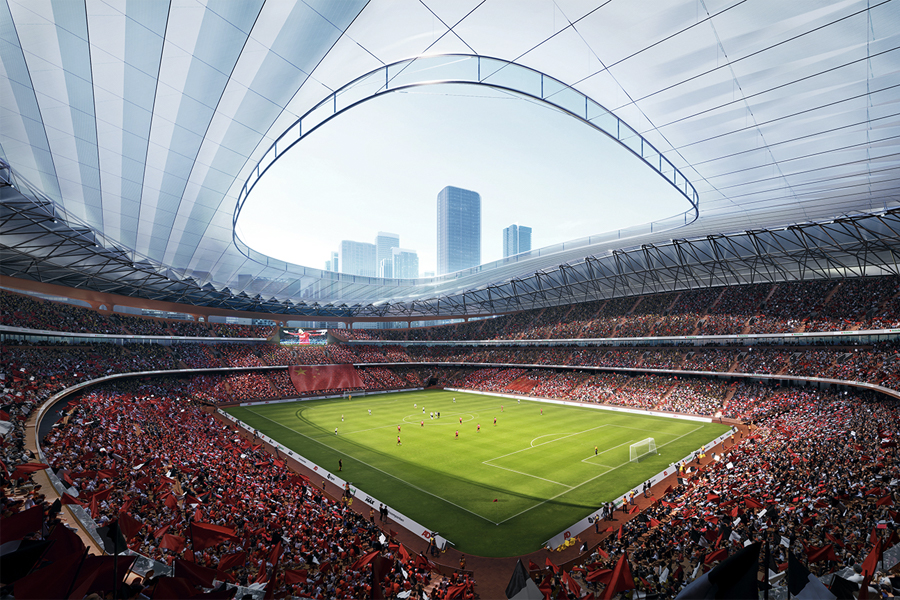 Looking to integrate the stadium within the orthogonal urban grid of Fengdon's business district, Zaha Hadid Architects have designed the stadium's facade to be "open" and inviting to those in the heart of the city. The sweeping lines in its design aren't just for looks either; they will help protect the stadium from northerly winds, while also maximising spectator viewing thanks to its saddle-shaped seating bowl.
Using digital modelling, the geometry of the spectators' seating is optimised for proximity and views to the field for all 60,00 seats. Coupled with a translucent membrane hanging over spectators to protect them from inclement weather and direct sunlight, this is sure to be one hell of a stadium.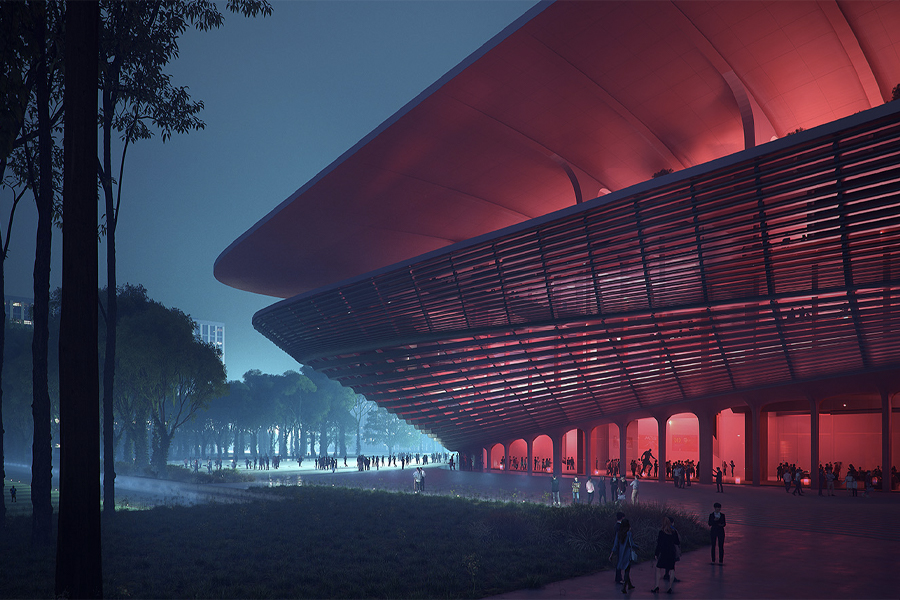 Zaha Hadid even considered the grass on the pitch in its design, ensuring that the most amount of light reaches the playing surface, promoting growth, and ensuring to provide playing conditions of the highest standard.
"China's ancient capital and core of the Silk Road, Xi'an has a long history of welcoming visitors from around the world. In the global arena of football, the Xi'an International Football Centre continues this tradition and builds a lasting legacy of new civic spaces, sports and recreational facilities for the city."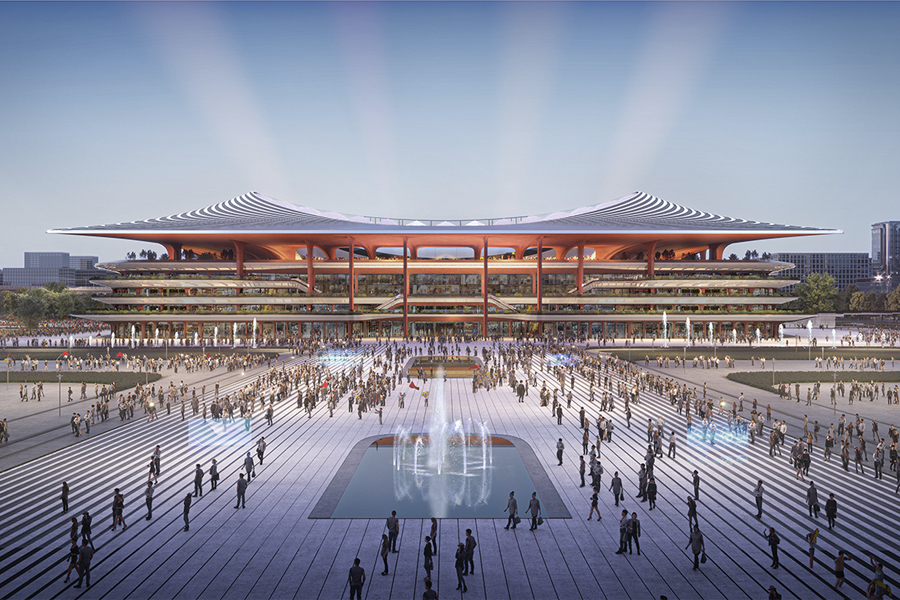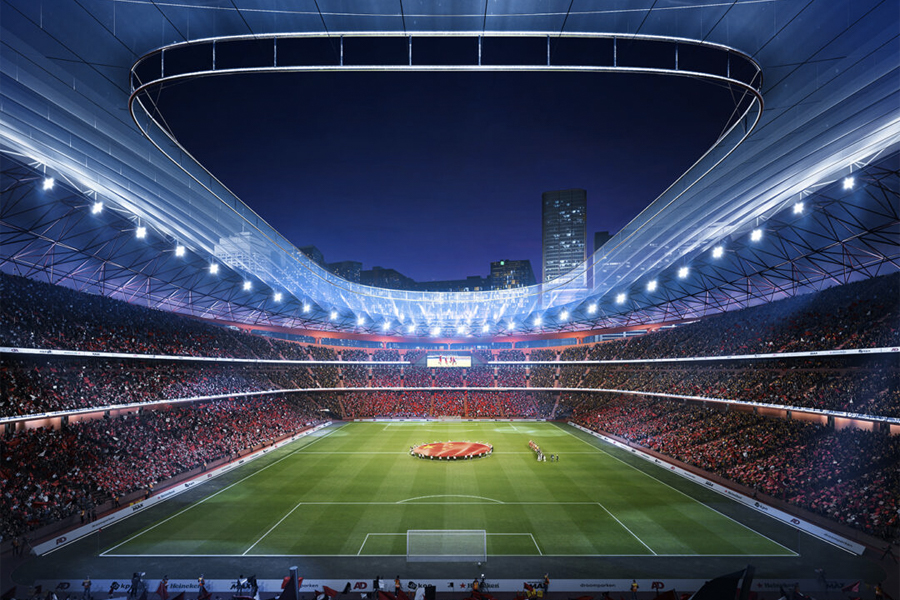 You'll also like:
Melbourne's Federation Square is Copping a $20 Million Upgrade
A Look at the New $750 Million Sydney Fish Market
China is Building the World's Largest Football Stadium for $1.7 Billion