GEZA Creates an Italian Alpine Home Based on the View
When you're able to acquire a hilltop location overlooking a tiny village in northern Italy, you know you need to build just the right house. Silvano and Brigitte Zamo, co-owners of Le Vigne di Zamo winery, did just that when they bought a site for their home in the village of Camporosso. Italian architecture firm GEZA was brought in to create an Italian Alpine Home where a winemaker and his family could enjoy the view and a good glass of wine.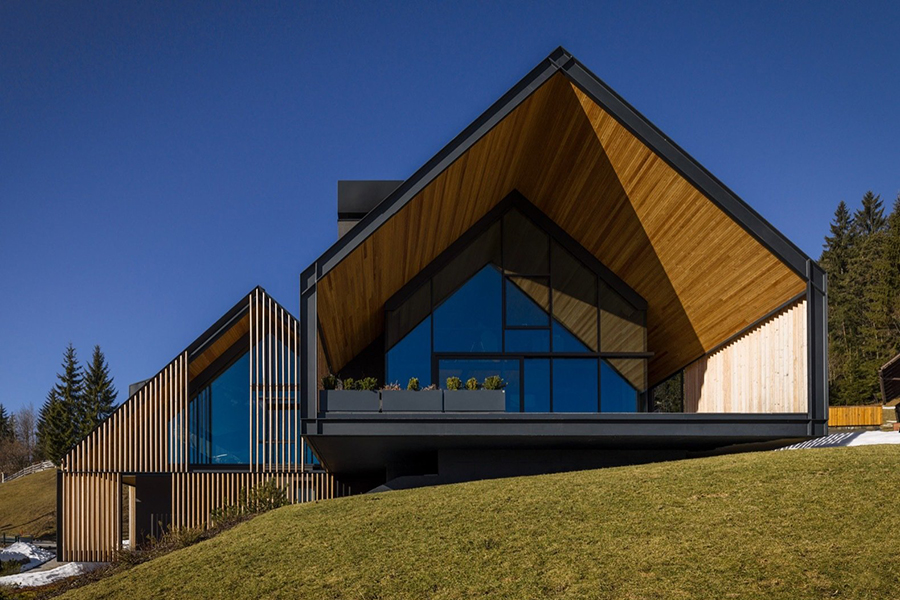 But like so many things in life, this project didn't come easy. The slope presented many challenges, including plenty of rocks, requiring that the home be well anchored. The design called for the home to follow the slope, stepping down to follow the natural curvature of the land. Once a foundation was set, the house started to take shape.
The exterior is clad in larch screens that will age over time, acquiring a grey patina that will help the home to blend into the rocky hillside. The house consists of two gabled parts. The eastern ends of the two volumes have floor-to-ceiling glazed walls that let the occupants take in the view of the quaint village below. The roof overhangs deeply enough to provide covered shelter from the sun and rain.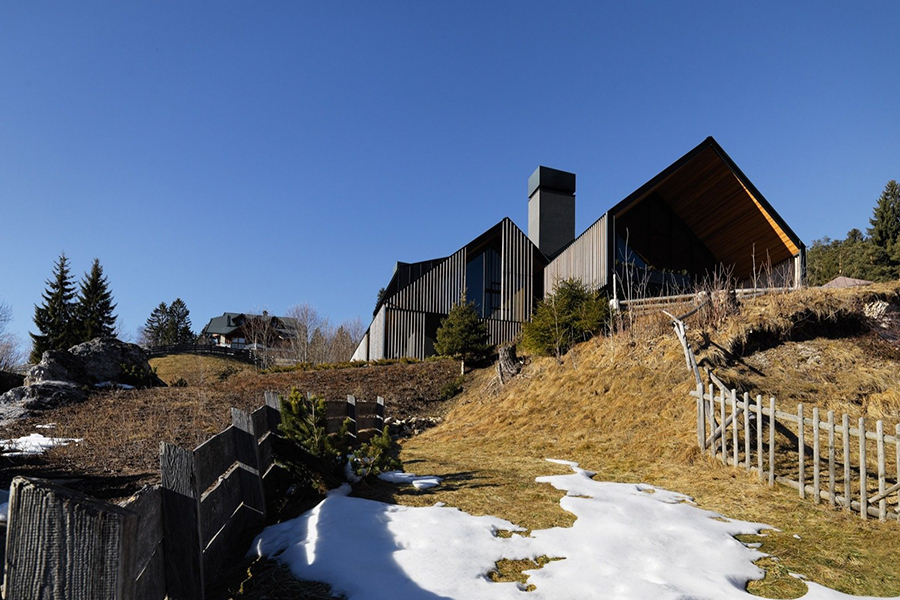 The house is actually an accomplishment in concrete, with the concrete being a major style element of the interior. "The materials that make up the project reflect the basic ideas ," explains GEZA. "The construction is in concrete, but it is visible only inside. The exposed concrete floors and ceilings, suspended on glass facades, accentuate the lightness of the roof."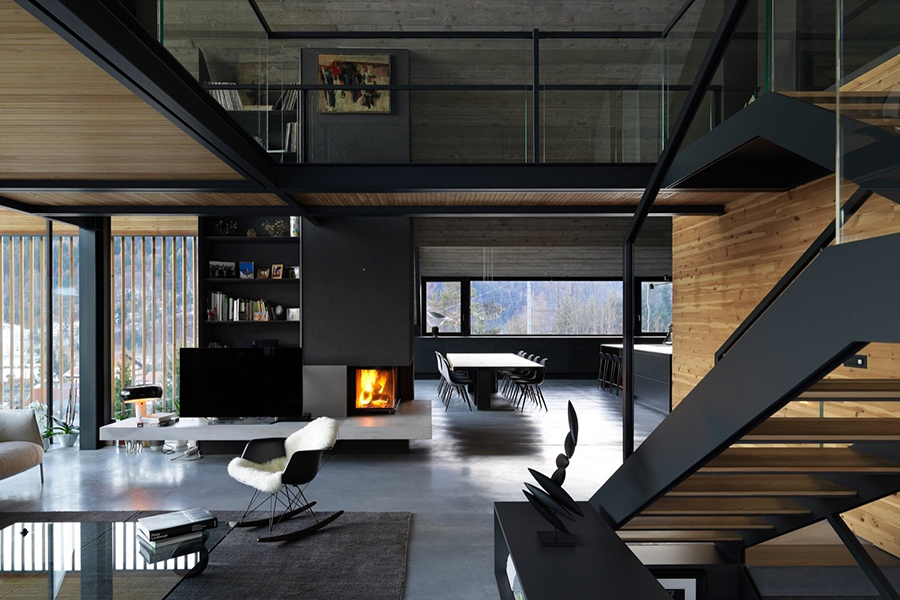 The views remain the focal point of the home, with the main living areas being situated so that they can take full advantage of the open eastern faces. This means that the master bedroom, office, and other living spaces face east while areas like the service room, garage, and entrance are on the west. Inside, the home is decorated in warm tones of wood that contrast with blacks, white, and the grey of the concrete.
GEZA's Italian Alpine Home is a place where one can get lost in the spectacular views without ruining that view with homes that stand out rather than blending in.