Hood River Residence Takes Full Advantage of the View
The Hood River Residence is a home with a view—and the house is designed to take full advantage of that view. Set right on the edge of the forest on the north slope of Booth Hill, an extinct volcano in Oregon, the home overlooks the Hood River Valley. The valley is a patchwork of vineyards, farmlands, and town.
Far to the north, Mount Adams looms large. To take full advantage of the view, the front of the home is made up of floor to ceiling glazing—either as windows or as sliding glass doors. The back of the home is a concrete wall, providing a neutral backdrop to the incredible view.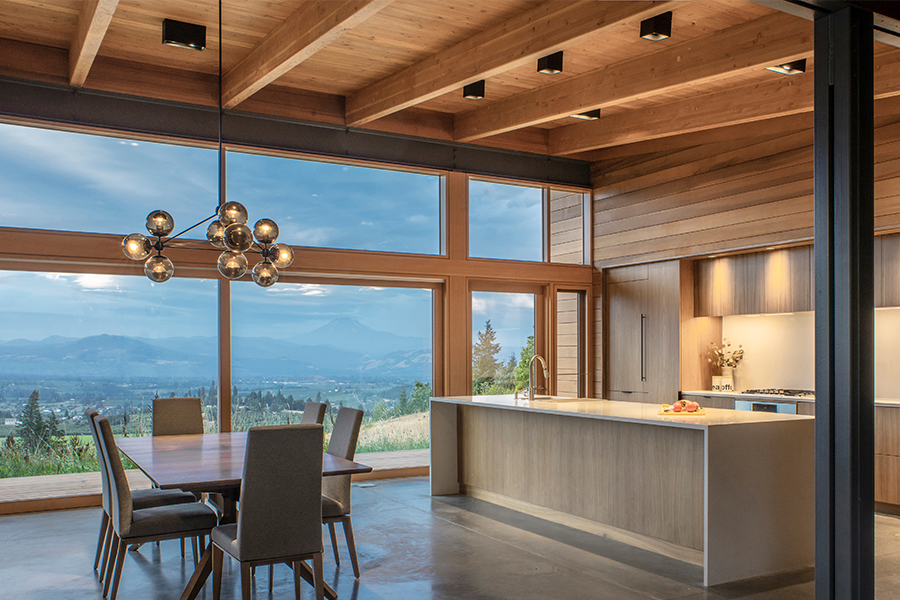 "It just made sense that every room needed a view," says Rick Berry, the principal at Scott Edwards Architecture. "We didn't want the house to be overly ostentatious but instead to really become part of the landscape."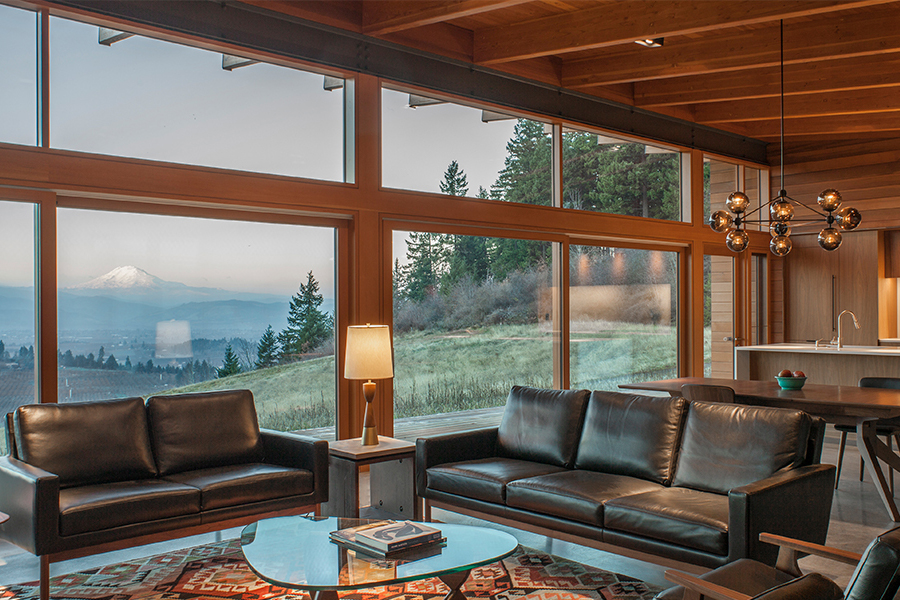 The home is split into two parts: a main residence and a guest wing. Each wing's living room opens into an outdoor patio, where guests and residents can gather around the fireplace. "The ecosystem in Hood River brings a lot of wind off the Columbia, and a lot of harsh, hot sunlight in the summertime. We wanted to create an outdoor space that shields you, a space that's not just a patio but something that's integral to the house," says Berry about the outdoor patio.
The roof sheds to the south, which combines with the concrete wall to protect from snow and rain that comes off the mountain. The main volume of the home has two bedrooms and a kitchen, as well as gathering spaces. The guests quarters features a living space and a bedroom. The home measures 3,500 square feet.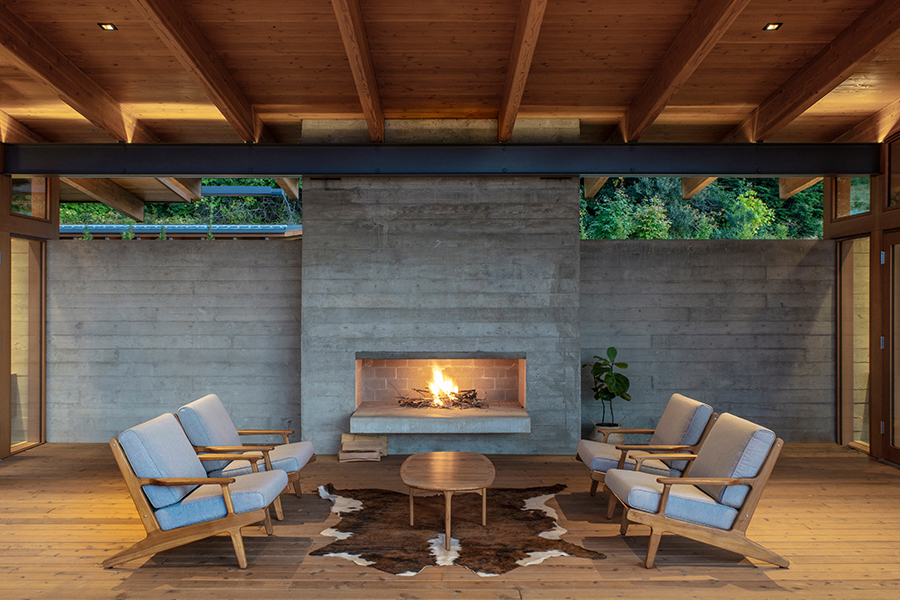 The home makes prolific use of wood to contrast with the concrete, resulting in a cabin that blends in with the surroundings nicely. The Hood River Residence won the 2018 Gold Nugget Grand Award for the Best Custom Home under 4,00 square feet.
With the beautiful view expanding below it, the Hood River Residence is a quiet, contemplative place where residents can come to enjoy each other's comfort, or to find contemplative fulfilment in the quiet of nature. It's an inspiring place with a design that is just as inspiring.