IKEA is Selling Renewable Flat-Pack Homes Now
Okay, so not IKEA directly, but a little while ago, the Swedish furniture company tapped Wisconsin-based tiny home and RV builder ESCAPE on the shoulders and said, "Hey, would you like to work with Vox Creative to design a 187-square-foot home that can be sold much like IKEA flat-pack furniture?". And what do you know, they said yes. For the past 25 years, these guys have been designing and building award-winning Tiny homes and with IKEA's help, they've just unveiled a modified tiny-home made using renewable, reusable, and recycled materials. And it's delivered.
You'll Also Like:
IKEA is Dropping a Line of Affordable Gaming Furniture
Here's How To Cop IKEA's Steezy KNORVA Bucket Hat
One Sydney Harbour's Breathtaking 'Skyhome' Penthouse Revealed
Following on from America's First 3D-Printed House, which was half the average home price, we now have the modified ESCAPE Vista Boho XL model. Equipped with a walk around queen bed with ample storage on either side, a big bathroom with a washer and dryer, full kitchen with range hood and full-sized fridge, a high-efficiency A/C heat pump, on-demand water heater, furnace, window coverings, large front closet, USB Outlets, fold-flat couch with storage and keyless lock. Delivered pre-built and ready to go, while it may not be exactly flat-pack home building, it's as close as you're going to get.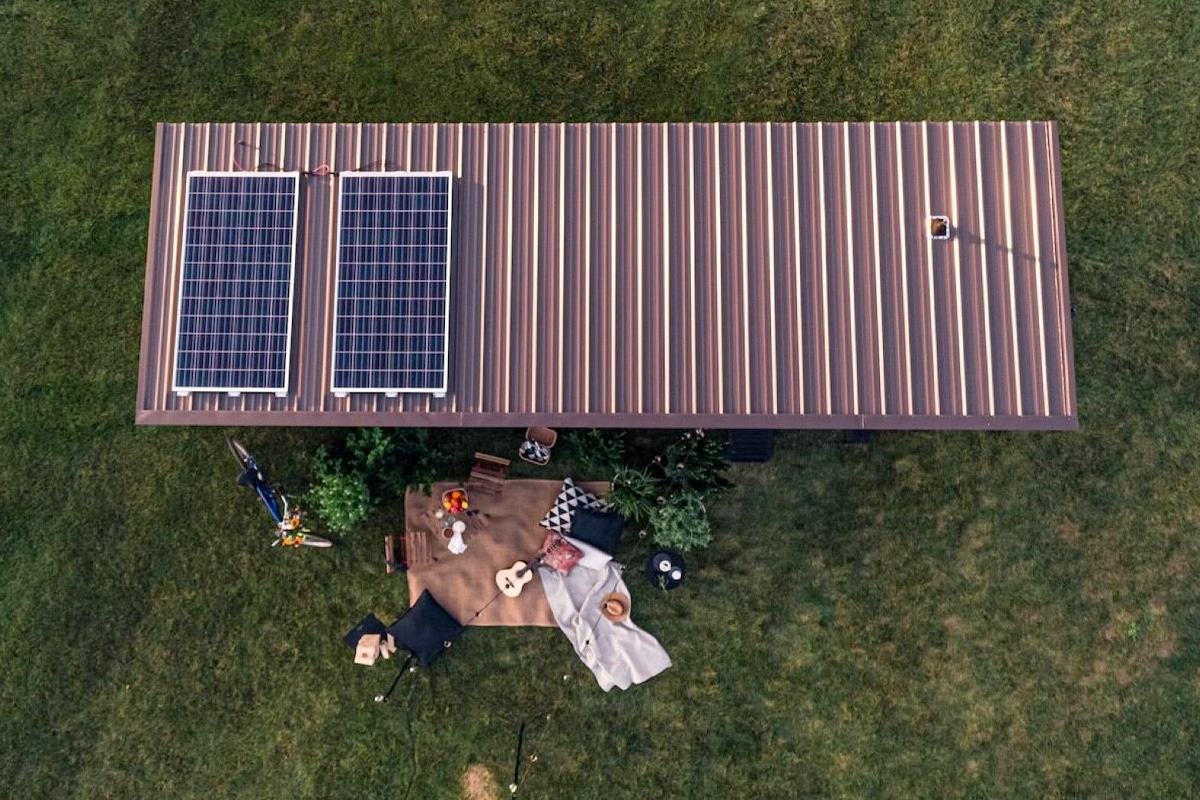 The IKEA modifications begin with the renewable, reusable, and recycled materials used to construct this tiny home. "How I started was really listing out all the needs for the space," said IKEA senior interior design leader Abbey Stark. "Like, how do you design around a wheel well and the mechanics of the home? I wanted to source renewable, reusable, and recycled materials when possible to make the space functional as well as beautiful."
Described by Architectural Digest as "equal measures chic, sustainable, functional, and affordable," these tiny homes are here to give homeowners an abode that doesn't sacrifice comfort and style or practicality. And at only USD$47,550, it's a hell of a lot less than you'd expect to pay for a full-size house. Although, if you live outside of the United States, you may want to look elsewhere for your tiny home revolution, as ESCAPE is 100 per cent American made, and we don't think they're ready to ship out an entire home just yet.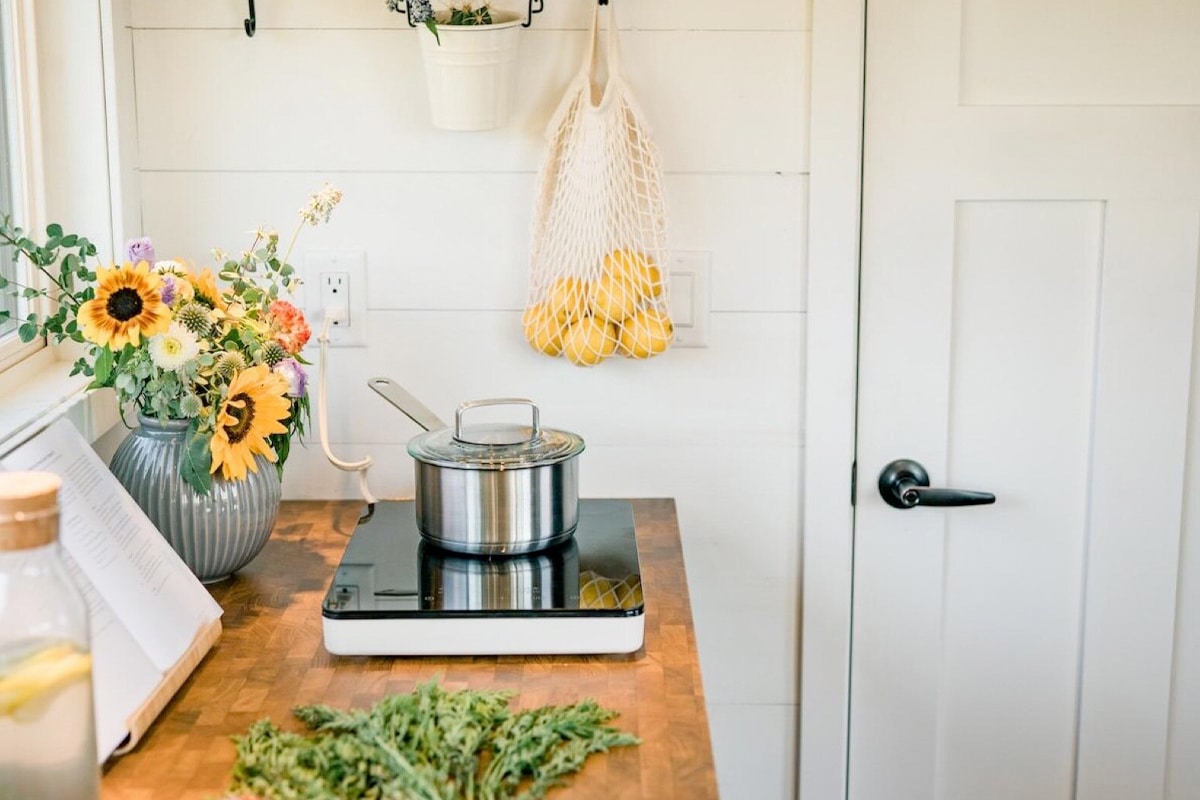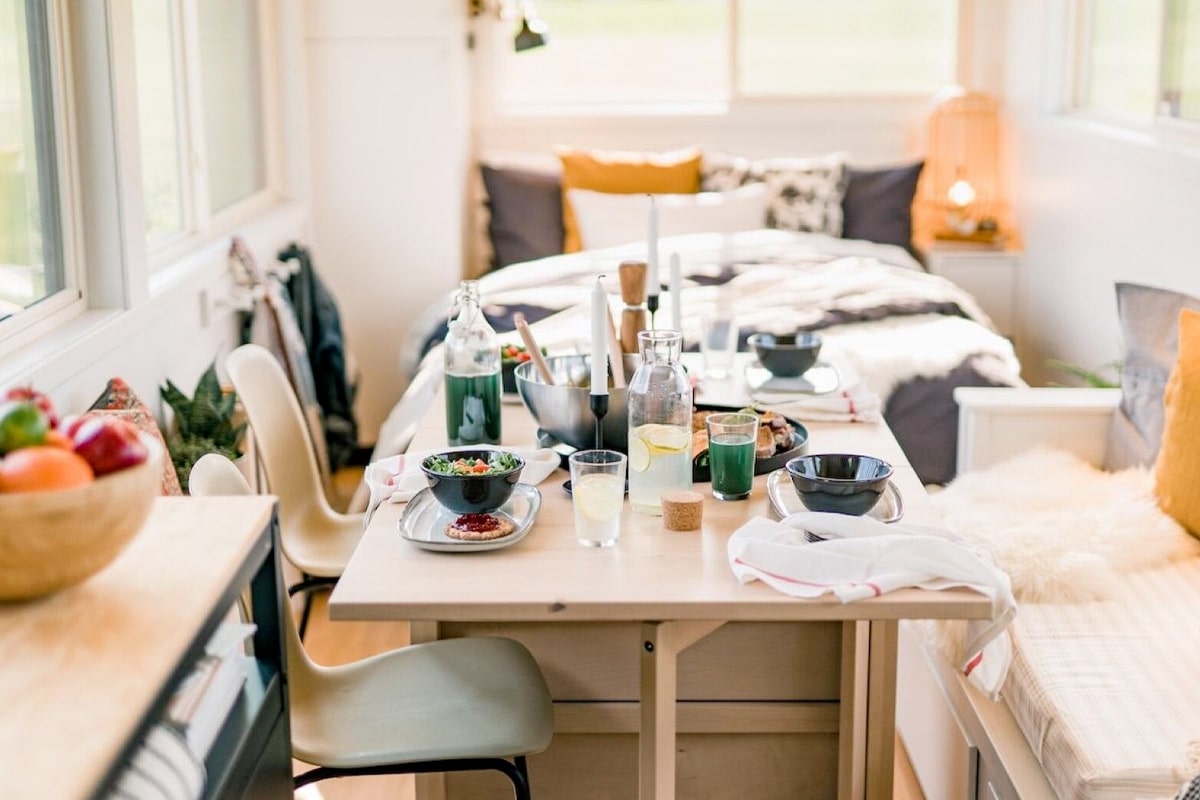 You'll Also Like:
IKEA is Dropping a Line of Affordable Gaming Furniture
Here's How To Cop IKEA's Steezy KNORVA Bucket Hat
One Sydney Harbour's Breathtaking 'Skyhome' Penthouse Revealed