Jupe 'Interstellar Shuttle' Urban Cabin Lets You Go Anywhere in Luxury
Here's an impressive curriculum vitae. The minds behind the Jupe Urban Cabin also worked for SpaceX, Tesla, and Airbnb. Now they've turned their imaginations to escaping urban living, and making it possible for everyone, whether you have a cabin in the woods to run to or not.
You'll also like:
Pharrel Williams' 'Goodtime' Hotel is Officially Open for Bookings
Inside the $5 Million, 20-Bedroom Waterfront Mansion John Travolta is Selling
This $580 Million Bel Air Mansion Could be the Most Expensive House in America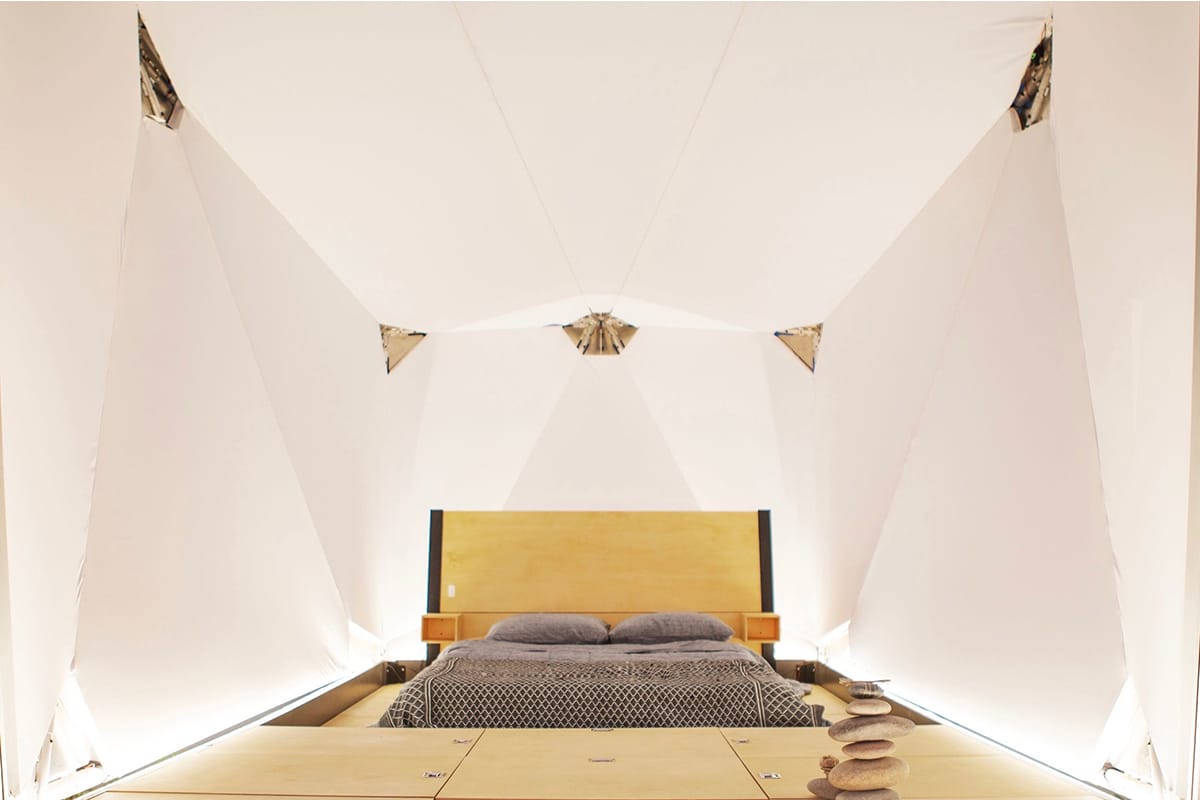 The Jupe Urban Cabin comes, if you can believe it, flat-packed. The mini-cabin stands 11 feet high and boasts an impressive 111 square feet of usable space. Built with an aluminum chassis, the shape looks like something you would see set up on the Moon or Mars, but you can put this cabin just about anywhere on Earth as well. That design is intentional, and was meant to be a hybrid of a "cut diamond with angular edges" and an "interstellar shuttle."
The chassis is actually illuminated, providing the light you'll need out of doors. The LED lighting can be dimmed to help keep you feeling like you're not stuck in a cubicle. The chassis is clothed in fire resistant canvas, keeping it lightweight and durable. It also has a Baltic birch wood flooring that can be lifted up to reveal storage cubes with 38.1 cubic feet of space for all your gear. The cabin also comes with a WiFi network.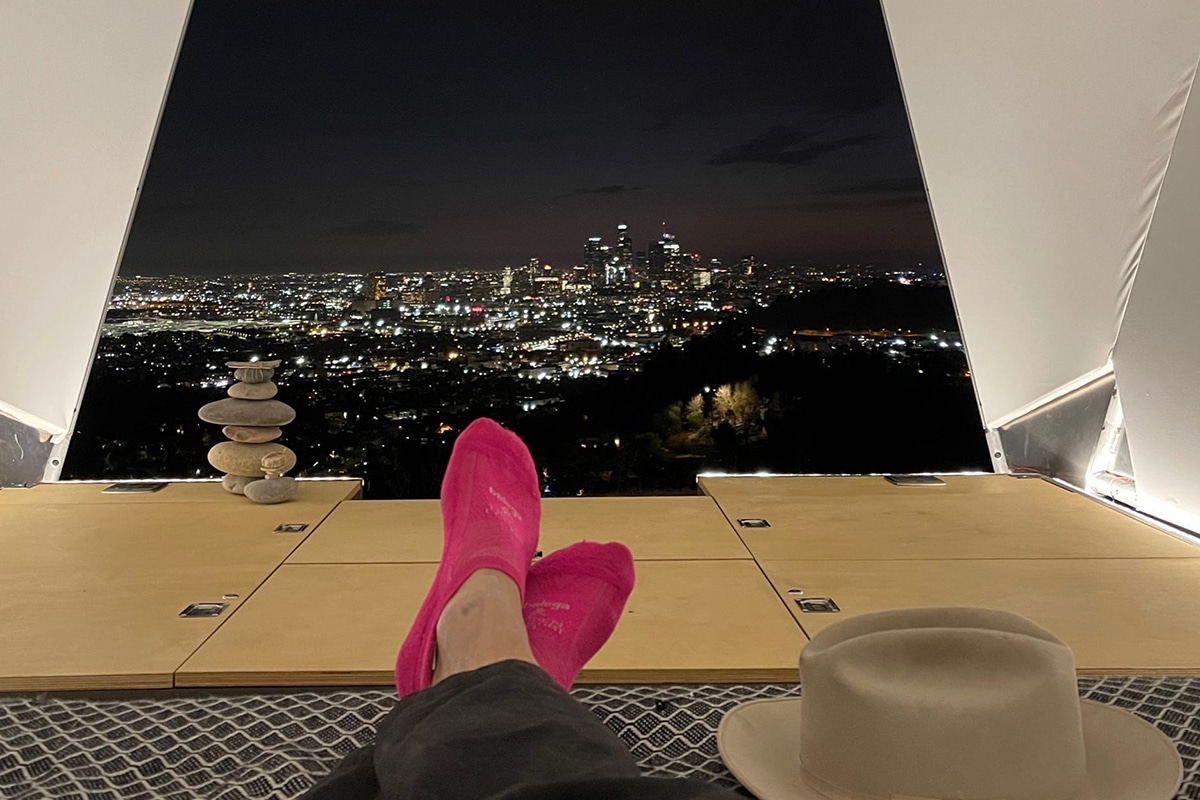 The cabin also has a solar array that it uses to charge its electrical system, which includes 3-prong and USB outlets for your electronic devices. Given that it has everything you need—WiFi, electricity, and outlets—you can easily envision this posh space as a mobile worksite as well. Or keep with the original idea, which included a Nectar mattress for bedding, a designer desk with a chair, and an Ottoman. The sides of the cabin feature windows and the front of the pod can be opened up for a large panoramic view of the world outside.
If you're ready to escape the urban sprawl, and want a cabin that can go anywhere, then the Jupe Urban Cabin is what you're looking for. The Jupe units are now available for pre-order; you'll have to pay $99 as a down payment toward the $17,500 price with delivery starting in March of 2021.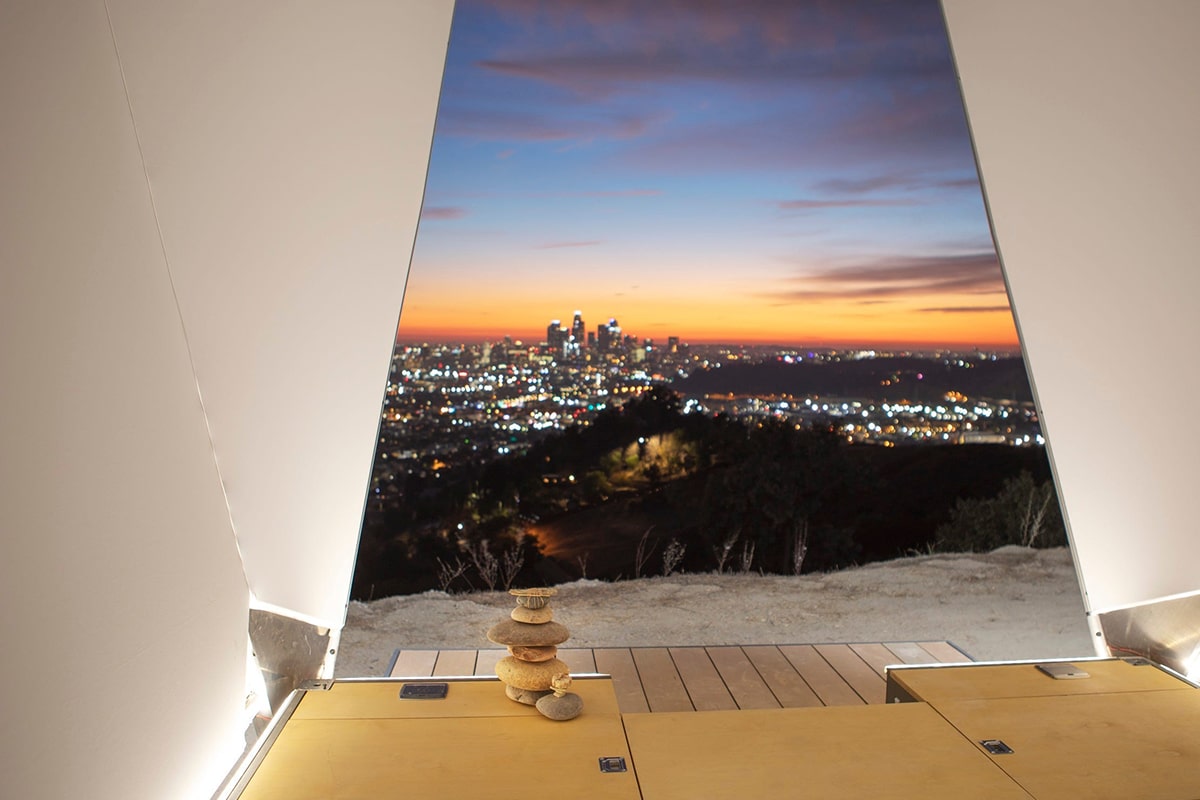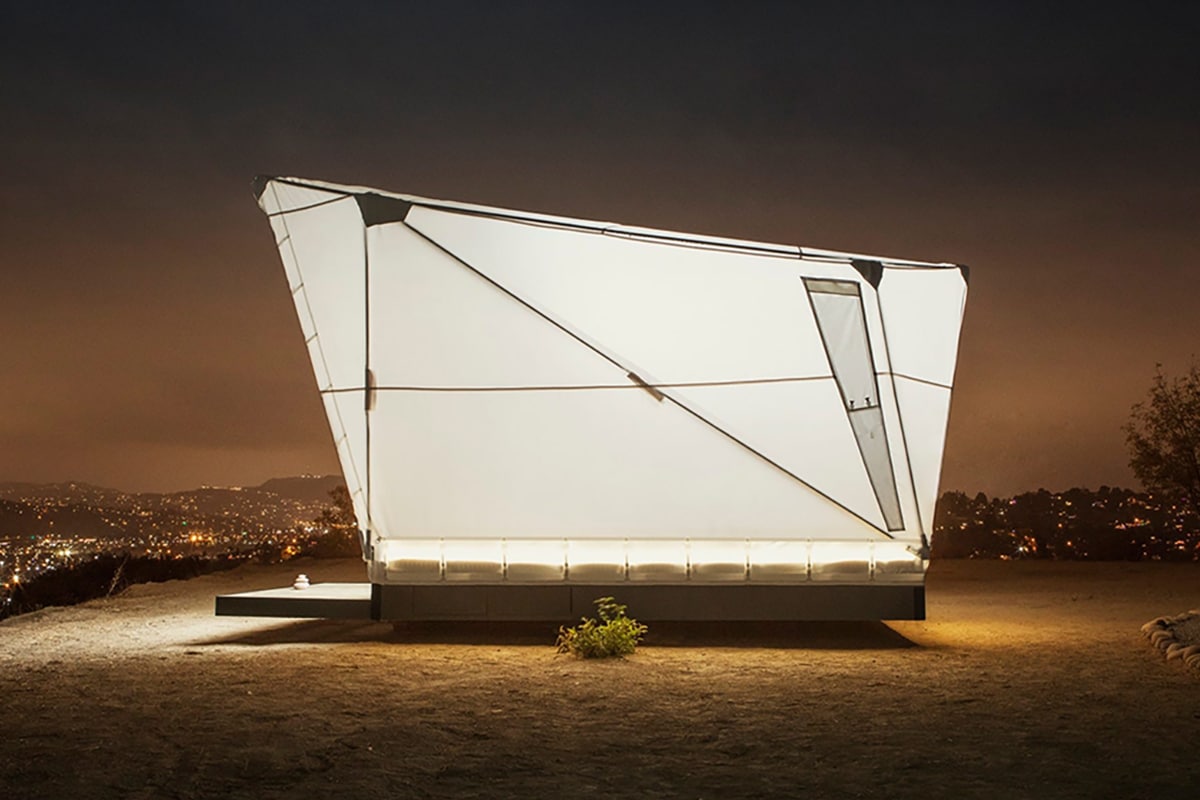 You'll also like:
Pharrel Williams' 'Goodtime' Hotel is Officially Open for Bookings
Inside the $5 Million, 20-Bedroom Waterfront Mansion John Travolta is Selling
Faulkner Builds Lookout House Right on the Ski Slope