Lumipod Prefab Cabin Offers a Cocoon Oasis
If you're looking for a balance of luxury and simplicity, then you need to check out the Lumipod Prefab Cabin. The cabin was imagined by French glass company Lumicene and features the company's signature curved glass window. Measuring in at 183 square feet, the cabin abandons the traditional rectangular configuration in favour of a circle. The cabin consists of a steel frame that is clad in burnt wood planks, helping it to blend in with its forest background.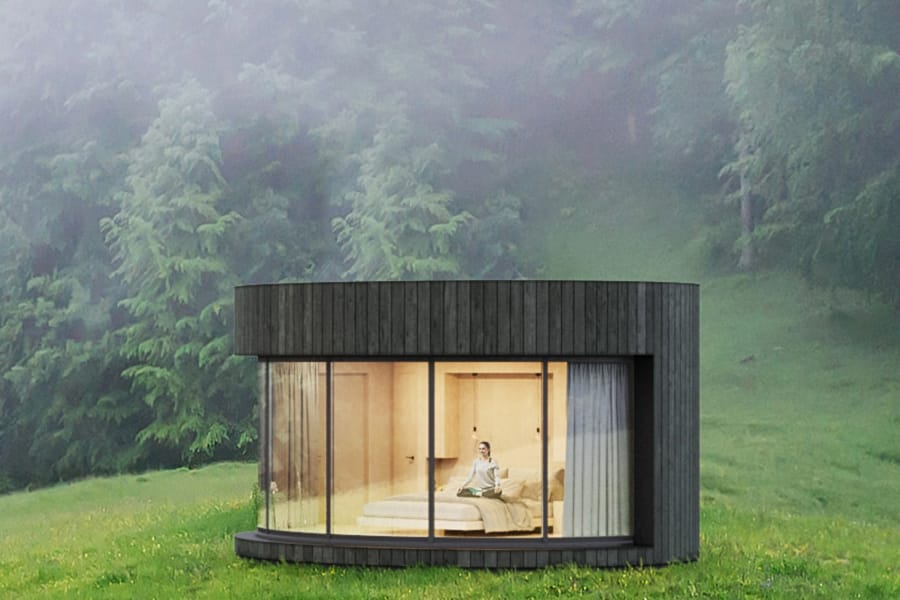 On the inside, Lumicene used plywood to give the cabin a warmer atmosphere. The cabin is essentially a small studio apartment, consisting of a bathroom with toilet, sink, and shower; a closet; and a bedroom that doubles as the living space. Half of the cabin consists of Lumicene's curved windows, which stretch floor to ceiling for a full view of wherever the cabin is set.
The windows can be slid open, or blackout curtains can be pulled for more privacy. The other half of the circle is made of wood and is insulated using rock wool.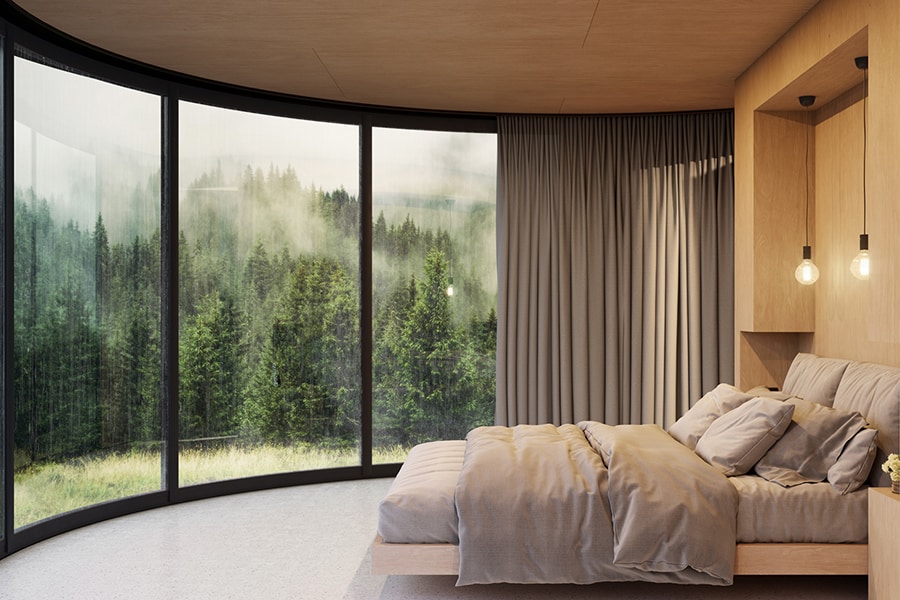 Lumipod was designed to be easily transported, making it available for any setting from the beach to the mountain top. You can create a warm hideaway on the snowy slopes, or a Tiki hut with a grass roof to set on the oceanfront. Regardless of where you're headed, the Lumipod will keep you safe in a private cocoon.