Lushna Villa Massive Cabin Opens Up to the World
The word "massive" might be a bit misleading, until you understand that Lushna considers the world a part of that cabin. The actual Lushna Villa Massive Cabin is a part of a line of products that Lushna markets as an "ecotourism business." Lushna makes modular cabins that are prefabricated and then delivered to a site—of which Lushna will even help you explore the potential.
Once the site is approved, they help with set up and then building the "eco pods." They also work with you to create experience packages for your guests. With their help, you'll have a complete business model, including understanding the costs and benefits and building an organisation plan to get the most out of your investment. Lushna helps "develop your distinctive destination brand and support implementation."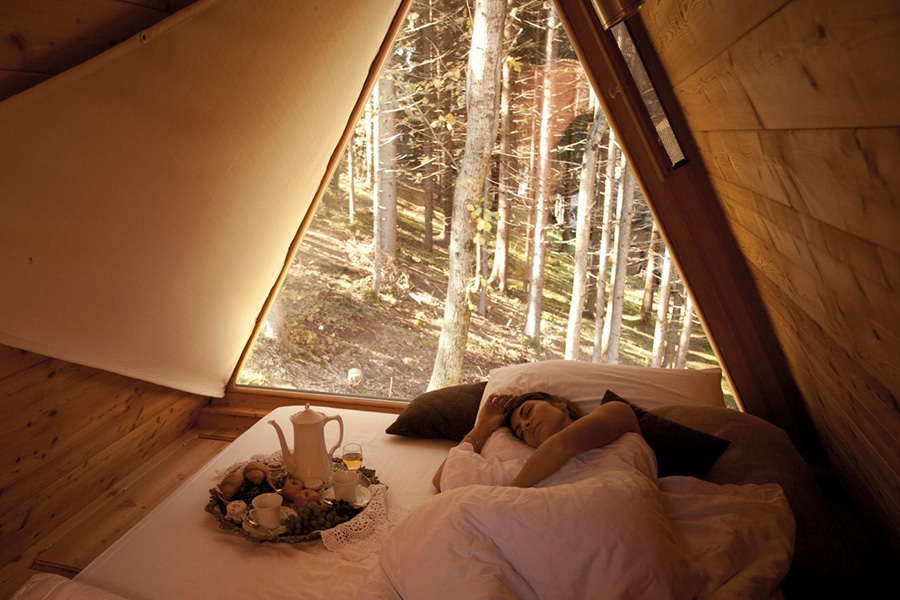 Their cabins feature a wood and glass construction that helps connect guests to their surroundings. Not quite camping, the cabins are more "glamping." They come with everything you need for a cozy night's sleep, including outlets to charge your electronic devices. "They come with everything you need—nothing more, nothing less—but give the most space to the glamorous experience of nature," says Lushna's site.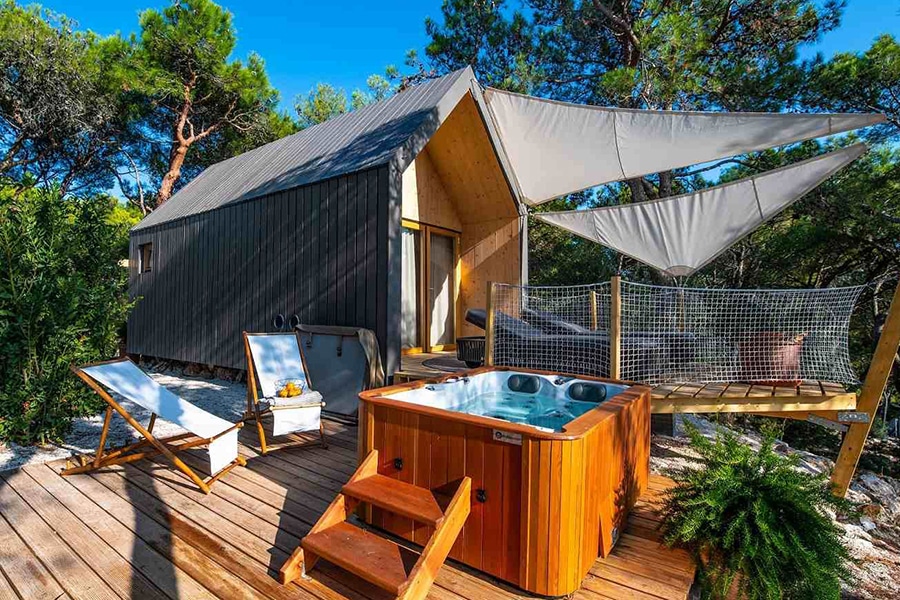 The actual Massive Cabin is a traditional A-frame design with a triangular glass wall to let in the view and a shingle roof. It's large enough for a king-size bed and is insulated with eco wood fibres. It comes in a few different styles, including a grass or canvas roof, or as a sauna.