This $9 Million Mornington Peninsula Mansion has its Own Truffle Orchard
You don't need to follow a rabbit down its rabbit hole to reach wonderland. Just visit this Mornington Peninsula home and experience some of the most striking gardens in the region. From truffle orchards to whimsical wetlands, this Main Ridge homestead has gone far beyond its humble beginnings as a charming country residence.
You'll Also Like:
This $580 Million Bel Air Mansion Could be the Most Expensive House in America
The $5.5 Million Malibu Mansion the Hemsworth Brothers Just Sold
These Historic 6666 Ranches Could Be Yours For a Cool $440 Million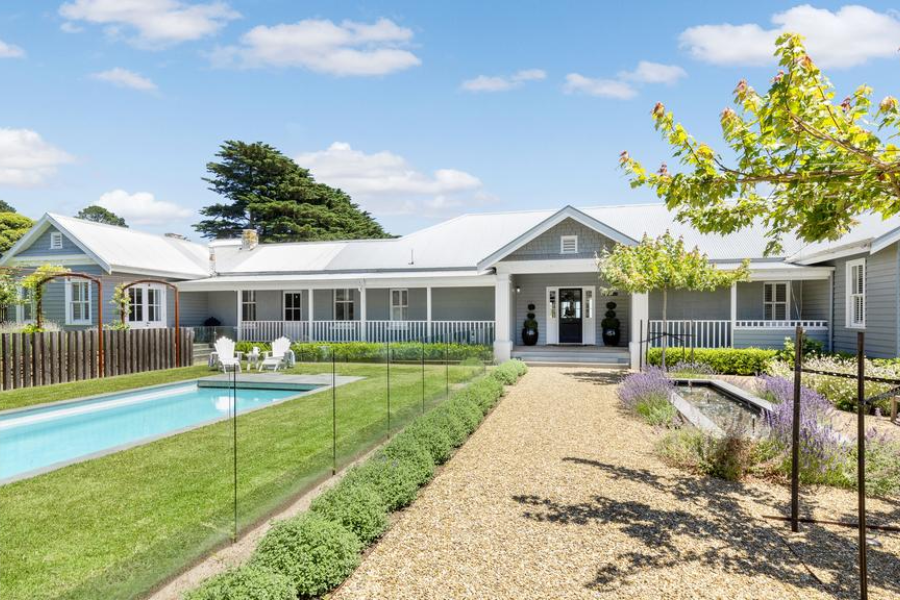 Located at 26 Browns Road, Main Ridge, the property has undergone vast extensions and upgrades since its construction in the 1890s. Through subsequent owners and individual creativity, the Main Ridge homestead expanded far beyond its original limestone. However, its current owners dropped their plans to destroy the original dwelling to instead focus their attention on creating a whopping 3.24ha of garden area.
As reported by the Herald Sun, these efforts are expected to inflate prices far above the $2.825m they paid in 2013. Set to reach nearly $10 million dollary doos, according to Sotheby's International Realty's Rob Curtain, "without question the garden has got to be the most important part of," this "fascinating" property.
Spending vast amounts of money to construct a "natural ecosystem," turtles, yabbies and fish also call 26 Browns Road, Main Ridge. Between the property's two dams are a boardwalk and billabong, alongside more traditional gardens. Water features and vine-draped arbours surround the primary residence and outbuildings, with native grasses and shrubbery decorations throughout.
Venture further out, and you'll locate the vegetable garden, greenhouse, chicken run and orchard replete, where they grow citrus fruits, apples, apricots and figs. But if that's not decadent enough, take a stroll towards one of the 25 oak trees, each one ready for a black truffle harvest.
For those interested in the actual house itself, you're also in for a treat. There are four-bedroom, five-bathroom at the main residence, with plenty of verandas to take in those gorgeous country scenery vistas. On a clear day, you'll catch a glimpse of Port Phillip Bay and even the distant You Yangs. The other structures include a cottage studio for guests and a Stephen Akehurst-designed barn that sits right next to home's 20m pool. Other features include a gym and spa, and a glass-lined, climate-controlled cellar.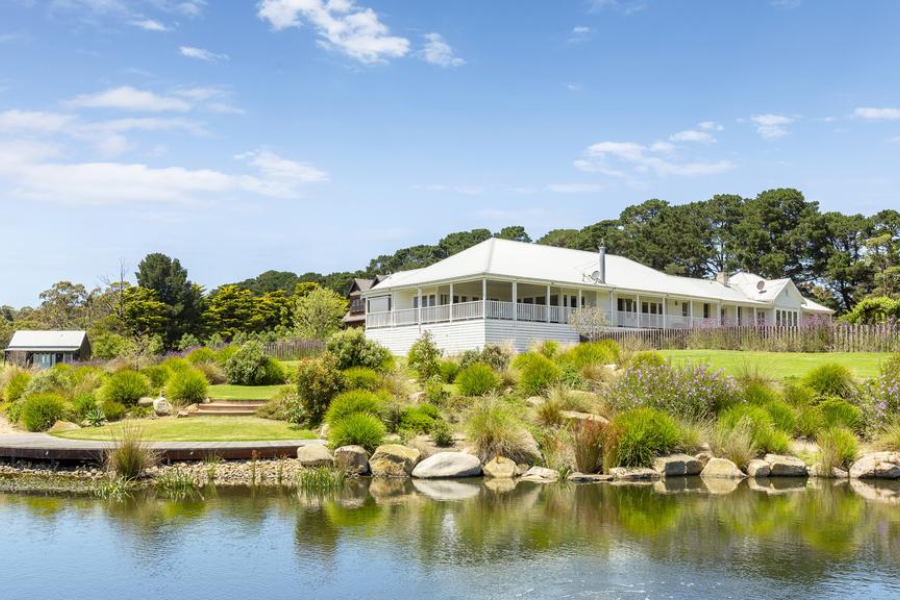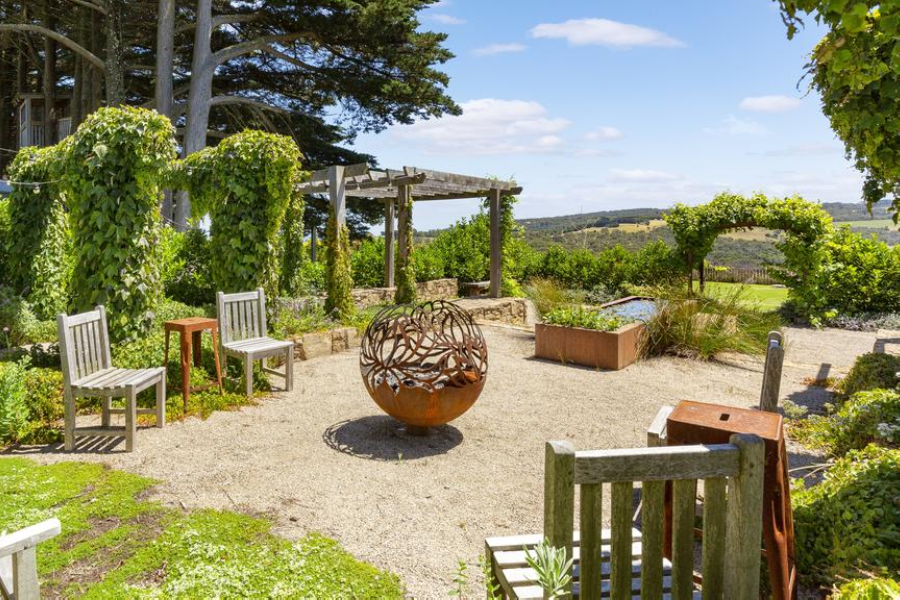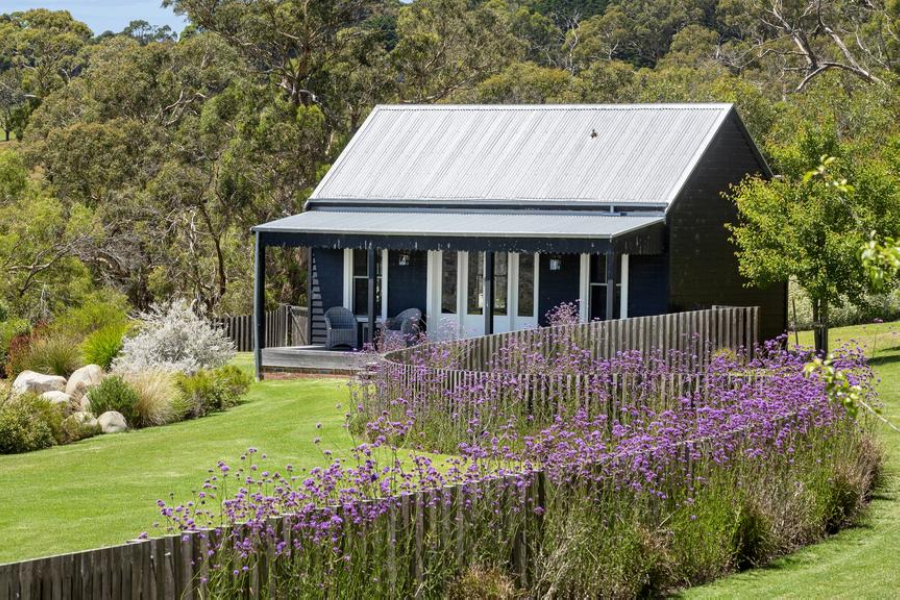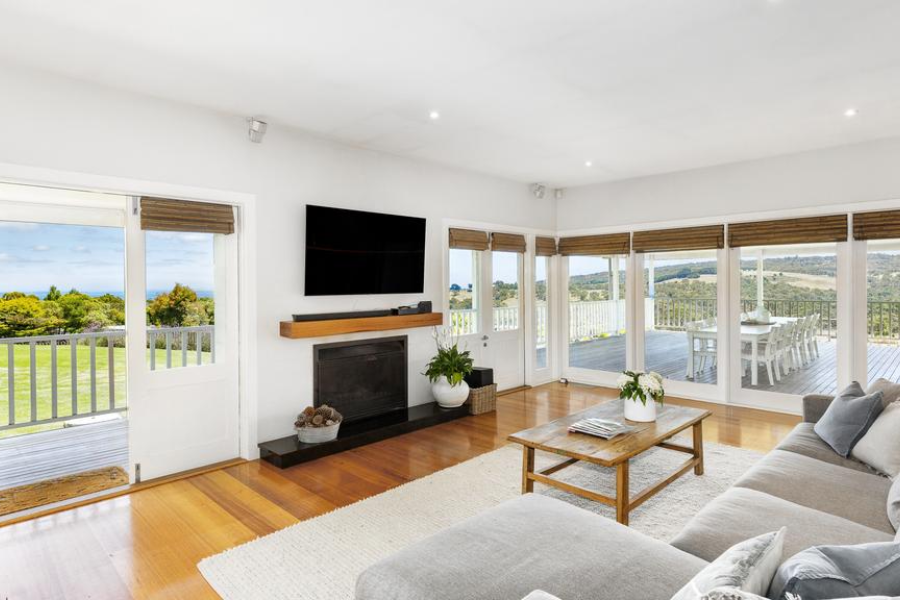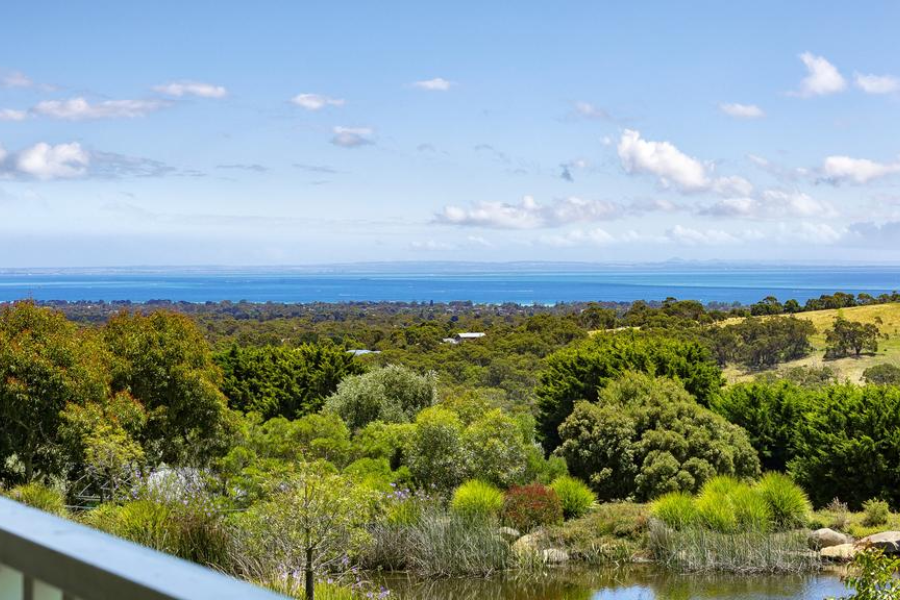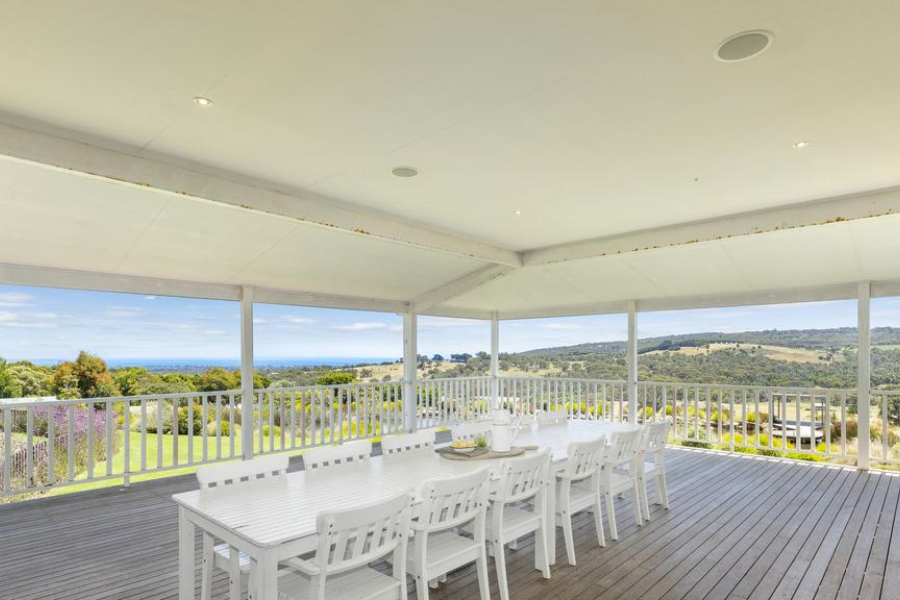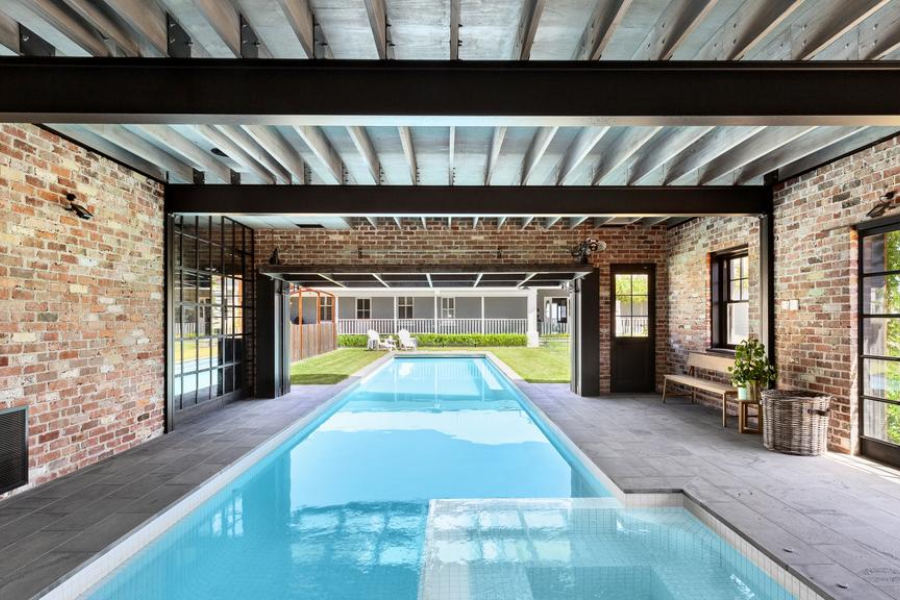 You'll Also Like:
This $580 Million Bel Air Mansion Could be the Most Expensive House in America
The $5.5 Million Malibu Mansion the Hemsworth Brothers Just Sold
These Historic 6666 Ranches Could Be Yours For a Cool $440 Million