Forward Thinking in The Back Country House
A cabin the woods may not be as rustic as you might think anymore. Thanks to technology and sharp design, trailblazing architects are giving the old fashioned cabin in the woods a total makeover for a whole new generation of people to live in concert with the land around them. One of the most notable may be LTD architect David Maurice's back country house, a two story residence in New Zealand's settlement of Puhoi that reinterprets the country's back country huts into desirable yet simple modern residences.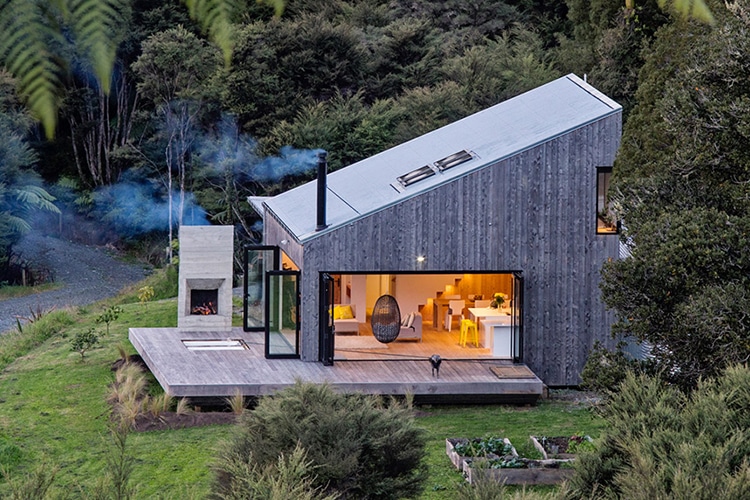 Designed originally for his own family, Auckland-based Maurice concentrated on dedicating the ground level to living, cooking and eating in a number of rooms that spill out onto an expansive patio and back yard. The second floor is where the bedrooms are, giving a clean separation to the two parts of the home. Tubs have also been built into the expansive deck off the main floor, allowing you to bathe while enjoying the breathtaking New Zealand countryside.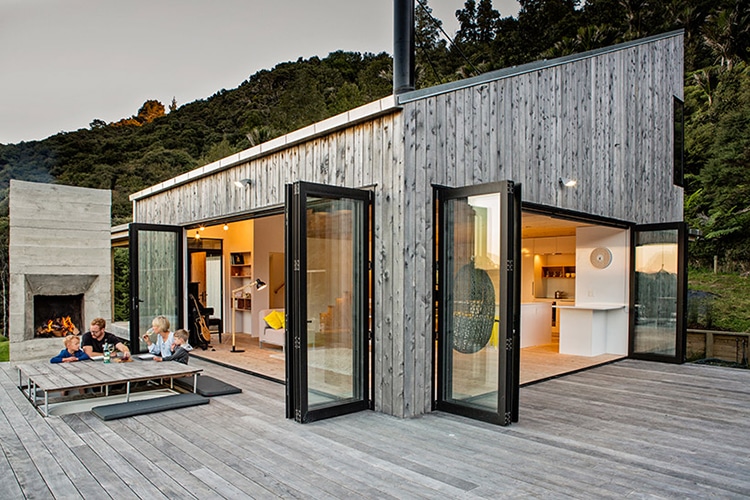 Since initially constructing this back country house, an additional annex has been added with a few more bedrooms and bathrooms, so that more people can stay with Maurice and his family, or can stay there in general. But with the adept layout and use of materials, the back country house is a model for how living in a cabin in the woods can be truly luxurious.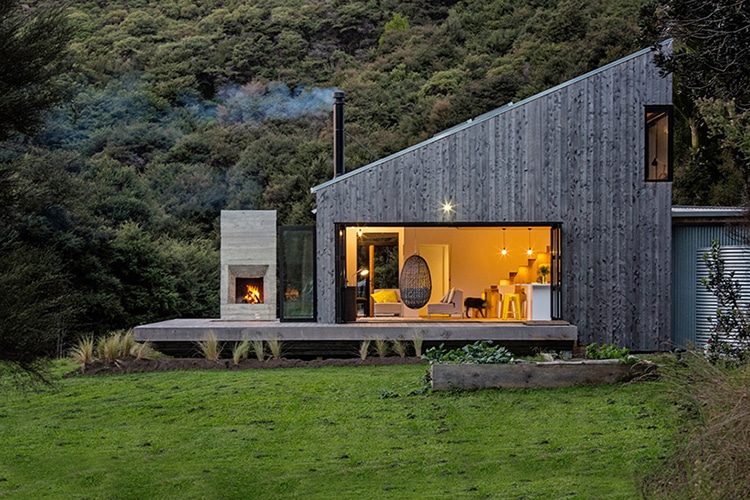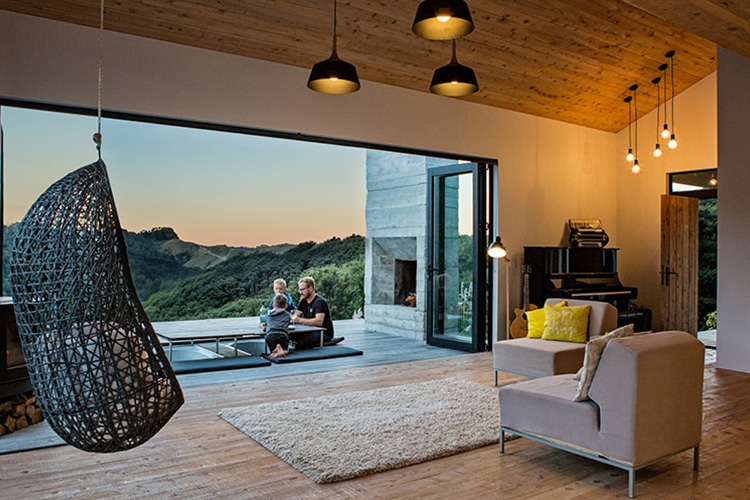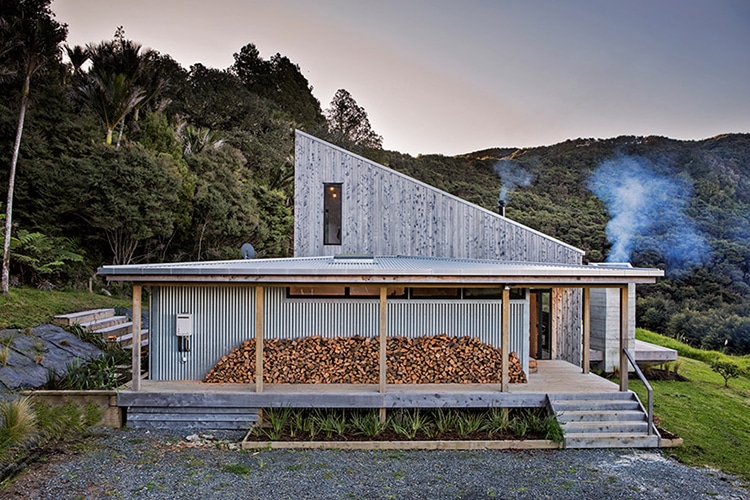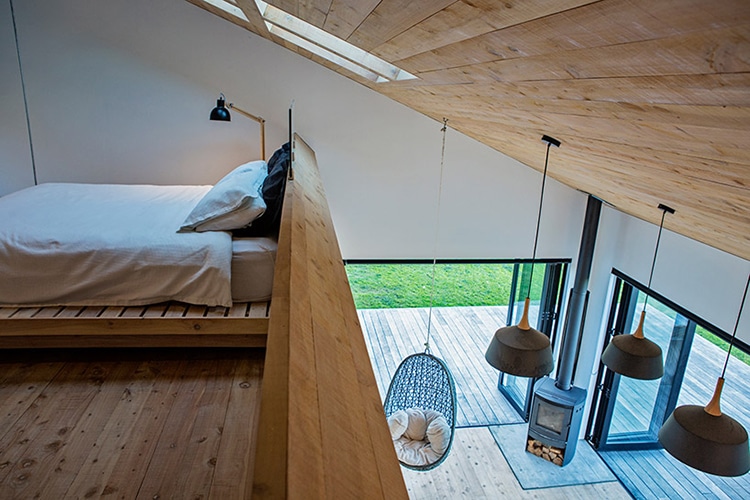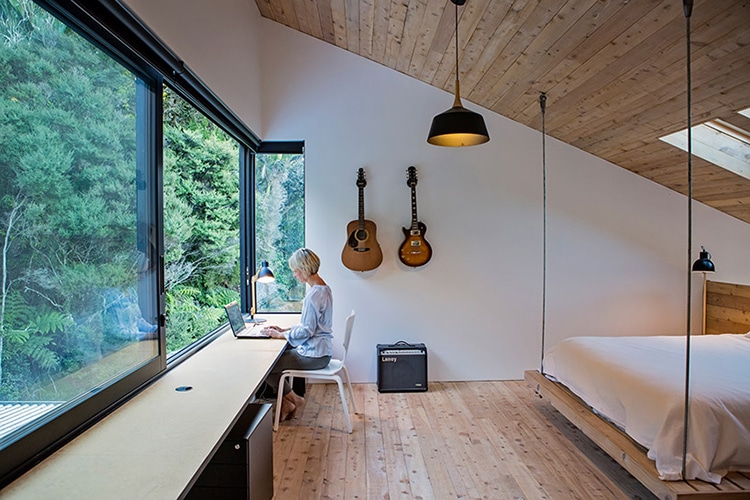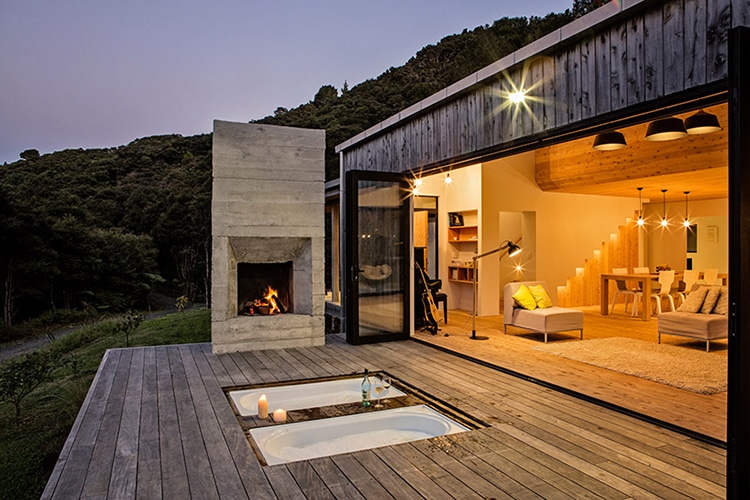 Have you subscribed to Man of Many? You can also follow us on Facebook, Twitter, Instagram, and YouTube.