Sydney's $80 million Pitt Street Hotel is Set to Go Ahead
Images via Crone
A brand new AUD$80 million hotel in Sydney's CBD has reportedly been given the green light following three years of intense planning for the proposed 34-storey, 300-bedroom development at 371-375 Pitt Street. With the design selected following a design excellence competition in 2019, the Pitt Street Hotel could be the latest luxury endeavour to make waves in the city.
You'll Also Like:
Sydney Suburb Introduces Environmental Sensors that Track Your Health and Fitness
Brisbane's Urban Forest Proposal Has a Two-Storey Rooftop Garden
Melbourne's Federation Square is Copping a $20 Million Upgrade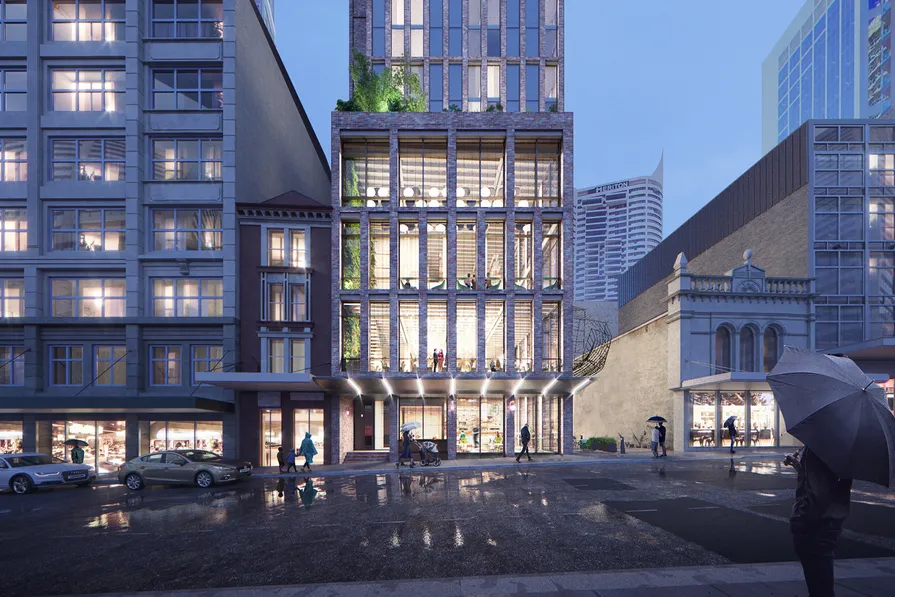 Located on 371-375 Pitt St, the new location is in a prime spot. Initial reports had suggested the property would be around $250 million, however, a recent development application has revised that to the $80 million mark. According to the ABC, the next stage involves the demolition of the two low-level buildings to make way for construction on the 300-key hotel in Sydney's mid-town. From there, preliminary work on the Pitt Street Hotel is set to begin in the coming months.
It's been a long time coming for the new $80 million property. According to reports last year in the AFR, Sydney developers Allen Linz said the development was a well-timed benefit for the southern end of the city. "There's so much happening there, including the Pitt Street metro, which is about 100 meters away from our site across the road," he said. "We think the timing is good in terms of the product and offering we're going to bring to the market, but it's all about getting approvals, securing a builder, and getting going."
With ABC suggesting the green light is flashing and a builder is on hand, the Pitt Street Hotel is set to feature a transparent, multi-storey podium within a private laneway. The podium itself will be assembled from the same recycled brick, from the former Brickfield Hill brickworks, which went towards the construction of Old Sydney Town for decades.
With Sydney's "insatiable appetite for quality, interesting hotel products in the four-star range," according to Linz, the development will deliver a new urban precinct for Sydneysiders. Designed by Crone Architects, the lobby for the hotel will sit above combined hospitality, retail, and office space. Also included in the Pitt Street Hotel will be an art installation by Chris Fox—the artist responsible for the Interloop installation at Sydney's Wynyard Station.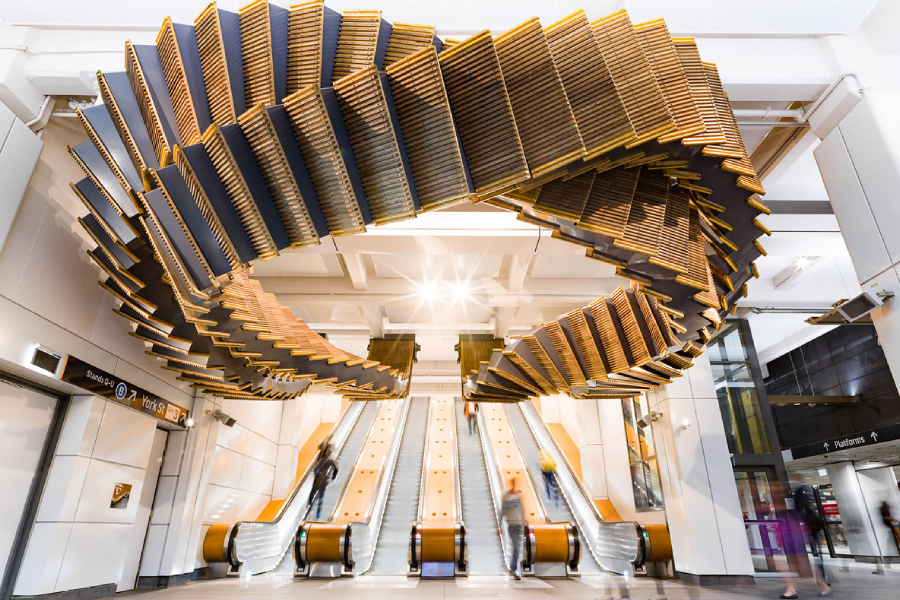 "As a tower form, the narrow silhouette of our proposal introduces an elegant and subtly graded additional to a skyline busy with outré post-modern moments, prominent Brutalism towers and more recently sleek internationalism," wrote Crone Architects who describe the project as one that "creates texture and vitality at street level and rises to an efficient, elegant hotel."
Paul Brace, principal of Crone and design team leader said: "This design will deliver so much more than just a vibrant addition to Sydney's hotel scene, it will provide a new City lane and extensive street activation in one of the most lively precincts in Mid-Town. The building is refined and contemporary, yet uses recycled brick to connect to history. Unique in character, our design creates an elegant tower that responds to both the human and civic scale of Sydney."
Set within Sydney's unofficial "Koreatown," the 371-375 Pitt Street Hotel stands near Town Hall station, with Meriton's World Square and World Tower only a stone throw away. With about AUD$8 billion worth of new real estate projects currently under development until 2025, the AUD$80m Pitt Street Hotel is just one of many incredible buildings currently under construction in Sydney.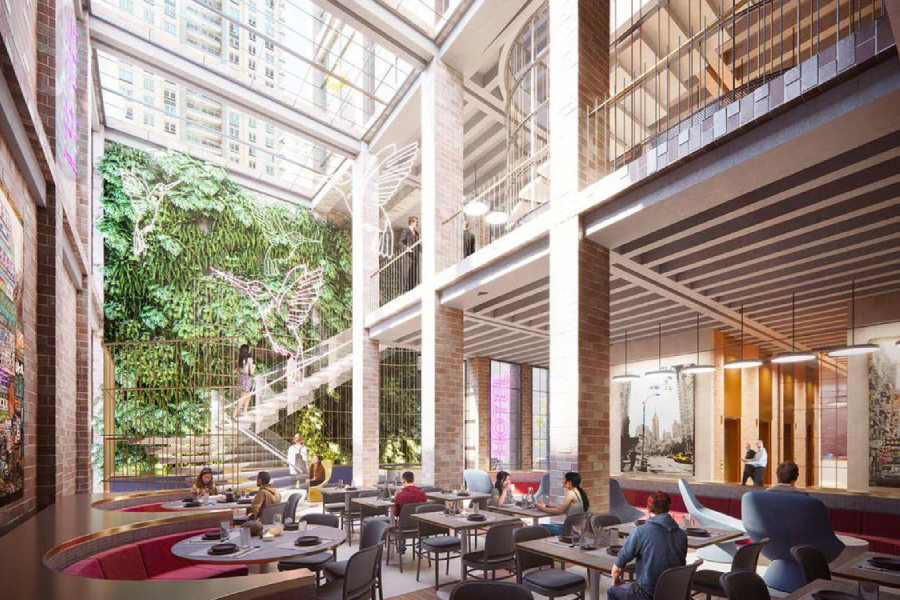 You'll Also Like:
Sydney Suburb Introduces Environmental Sensors that Track Your Health and Fitness
Brisbane's Urban Forest Proposal Has a Two-Storey Rooftop Garden
Melbourne's Federation Square is Copping a $20 Million Upgrade