PS3H Shows Sirotov Architect's Understanding of Minimalism
If you were given three words to describe your works, what would they be? For Igor Sirotov of Kiev, Ukraine, based Sirotov Architects, those words might be "simple, strong, and extremely gentle." (Not technically three words, but you get the point.) Sirotov explains his work as being something that "joins simplicity of form to complexity of space." Just reading those words, it might be hard to grasp the concept, but when you see those values on display in his PS3H house, you get the point.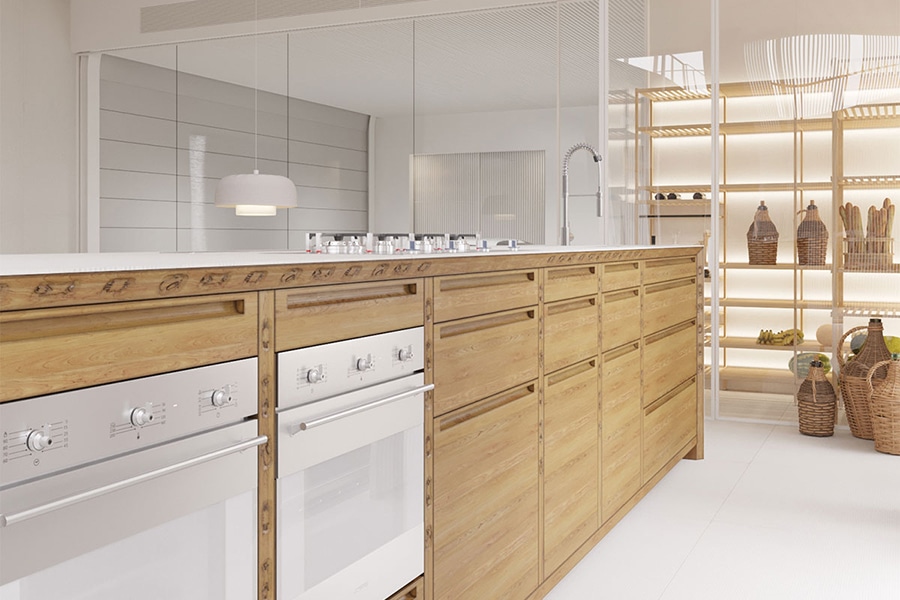 PS3H is a photo-realistic rendering of a 200 meter square residence that has an open floor plan that is made to feel even more open by the minimal use of color. In fact, just about the only color in the residence comes from the wood finishings. The open area has a dining room that looks into the garage space. Down the hall there are three bedrooms and a bath. The whole residence is an homage to minimalism. White dominates, with the only exceptions being that of the steel used for faucets and sinks and the woods used as accent pieces—again, only minimally for things like the face of the kitchen island or the shelves in the pantry, which is tucked away behind glass doors and walls. Bedrooms are also kept simple. The bathroom has a Japanese flair to it, with wooden basins for the sinks and a oversized wood tub. There's also a standing shower that is open as well, with no enclosure or curtains. One bathroom is granted a different, darker color scheme, but it seems to be the only accent piece to the whole design.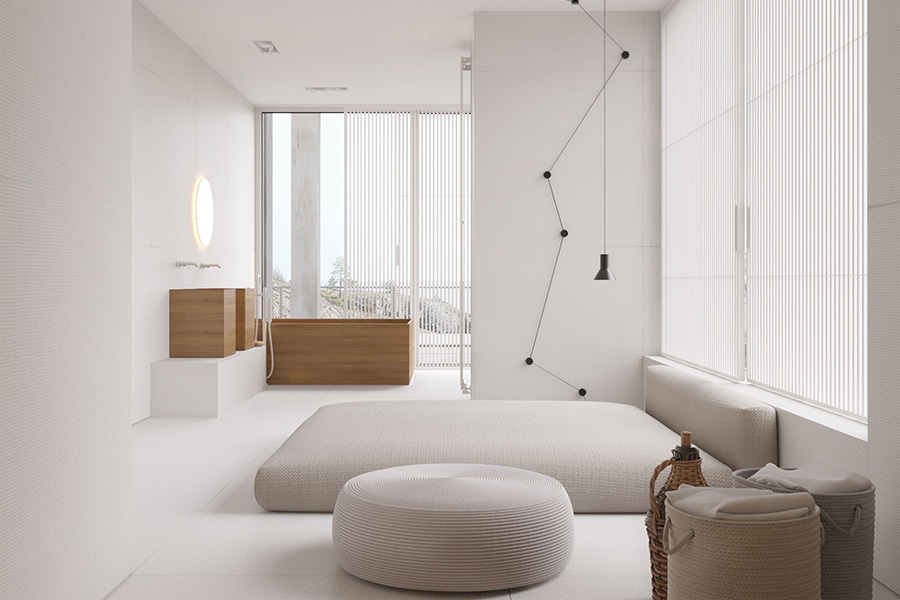 Sirotov proves that simple is more with this rendering, showing that a minimalist design can be warm and inviting.