Rah Design Spoils Your Dog with MDK9 Dog Haus
When it comes to building a dog house, let's just say that things aren't always done up to strictest building codes. Too often, those houses are just shacks put together with scrap wood, salvaged nails, and an afternoon's worth of work. Rah Design has taken exception to that practice and have put together the MDK9 Dog Haus.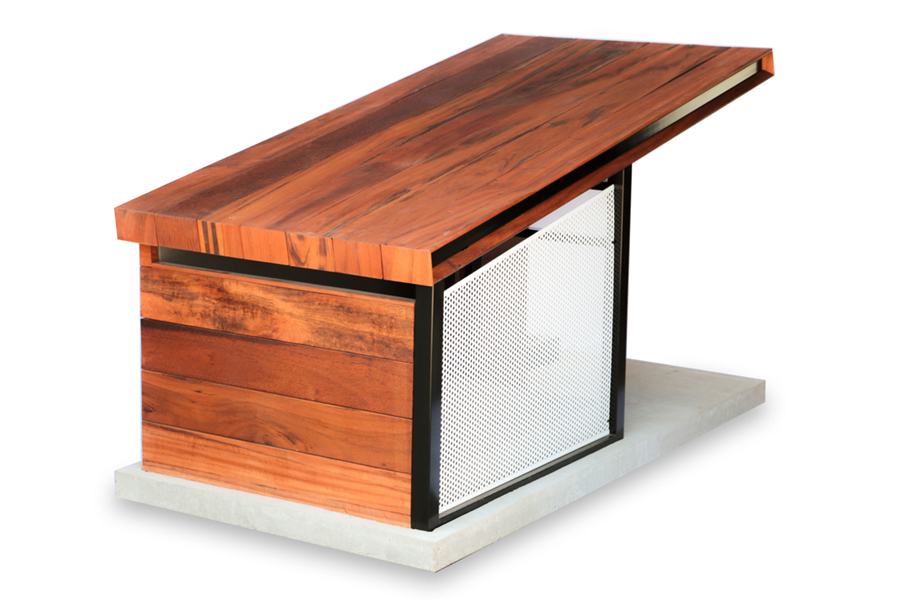 "We love dogs," says Rah Design on their web site, "and with that came the inception of the MDK9 Dog Haus. With nothing on the market we could see putting in our home, we decided to design our own!" The builders used the same techniques and materials that they use to build modern homes for their clients. Those material include a beautiful Brazilian teak wood, power coated steel, and concrete. The dog house has a modern slant to its design, making it a dog house that you'll keep in your front yard rather than hidden away in the back. It also includes a name plaque done in brushed aluminum that can be customized with your dog's name as well as the house numbers. Inside, you can choose the color of the Jax & Bones ultra luxe memory foam pillow for your best friend to sleep on. On the front of the house, under the eave and just below your dog's name is a little shelf with a food and a water bowl for that added touch of luxury.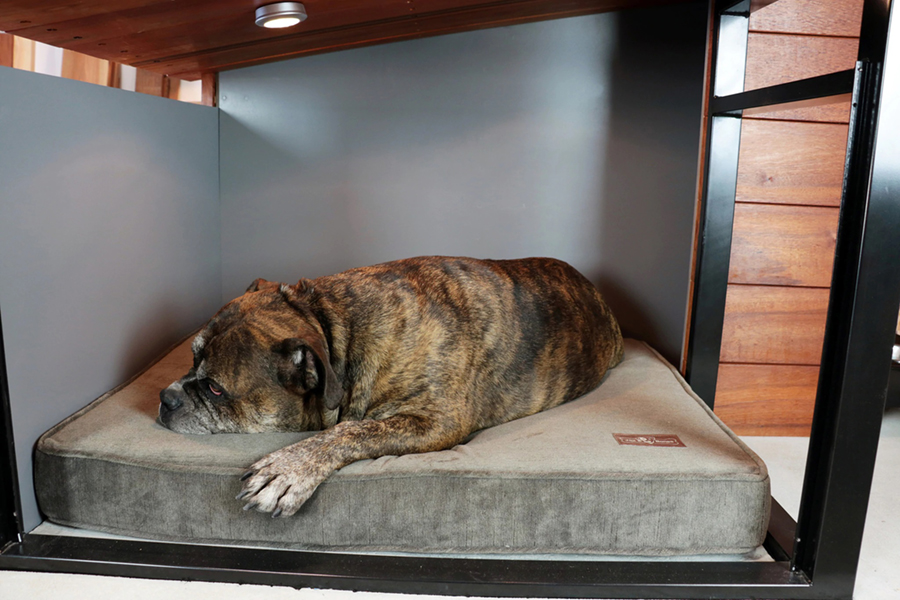 The house measures 46 inches by 30 inches by 30 inches in the mini and 66 inches by 38 inches by 36 inches in the large. As the house is done in premium materials, you should expect to pay a bit of a premium price–$3,650. But for a dog house that you can proudly display, and that will make your dog the envy of the neighborhood, that's a cost that is well worth the price.