This Floating Sauna Gives a Whole New Meaning to "Steamboat"
If you're searching for your next weekend getaway, romantic retreat, or excuse to relax to the max, look no further. Artistic design firm Small Architecture Workshop has created the ideal escape in a blackened-wood sauna, and placed it on a floating platform in the middle of a lake in Amot, Sweden.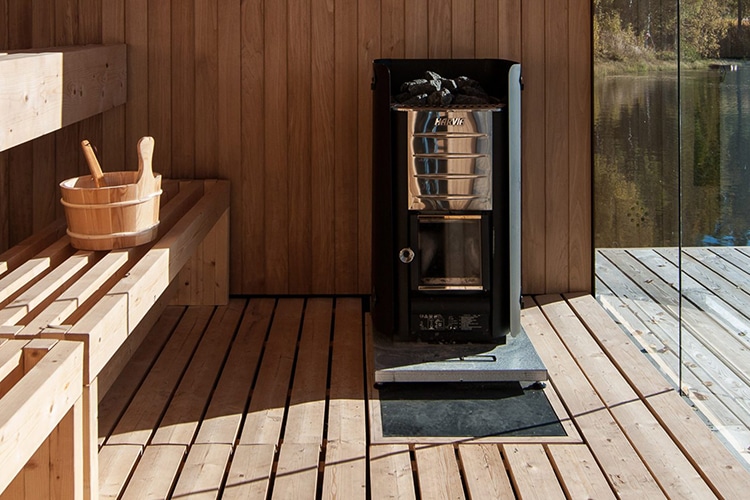 The structure was built over a two-week period to complement a couple's bed and breakfast located nearby, in a densely-wooded area, a few hours from Stockholm. The sauna, which accommodates up to eight people, boasts an impressive façade adorned with alder wood – an authentic Scandinavian material, utilized in sauna construction. Opposite its wooden face, the sauna touts a transparent wall that allows visitors to take in their tranquil surroundings.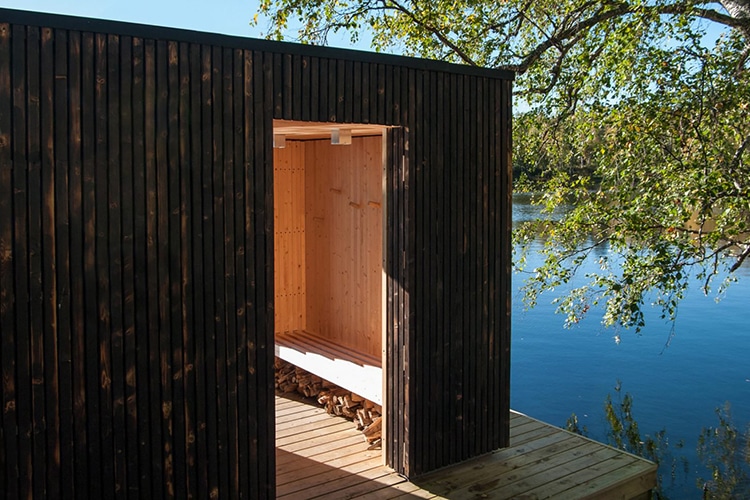 In addition to the sexy architecture, the sauna maintains several functional elements including; a sheltered area that doubles as a dressing room, storage space for additional firewood, and a wooden protrusion surrounding the structure. This allows tourists to step outside and take in some fresh air, if they need a break.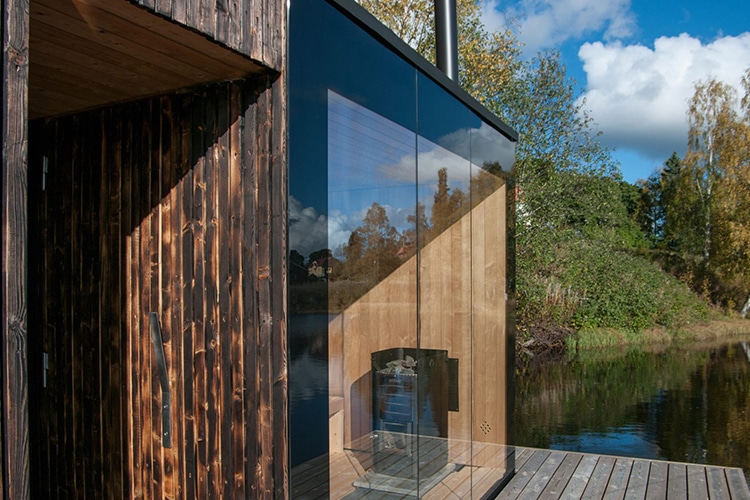 Small Architecture Workshop is a collaboration of three designers; Andrea Masperi, Giulio Marchesi, and Valerio Panella. This is just the beginning for the three architects. They have an entire series of installations planned to extend additional services to tourists.