These Stunning San Simon Cabins are Craved From Volcanic Stone
Consisting of a total of five individual structures, the San Simon Cabins in Valle de Bravo, Mexico, were dreamt up by Weber Arqitectos. Using grey volcanic stone, the buildings are nestled into the forested site, blending in almost seamlessly despite their modern architecture—an intentional decision that was meant to help preserve the beauty of the site.
You'll also like:
Margot Robbie's $4.5 Million LA Home is Up For Sale
This Glass-Bottomed House Dangles Precariously Off the Edge of a Cliff
Inside the $7.1 Million LA Mansion Leonardo DiCaprio Just Bought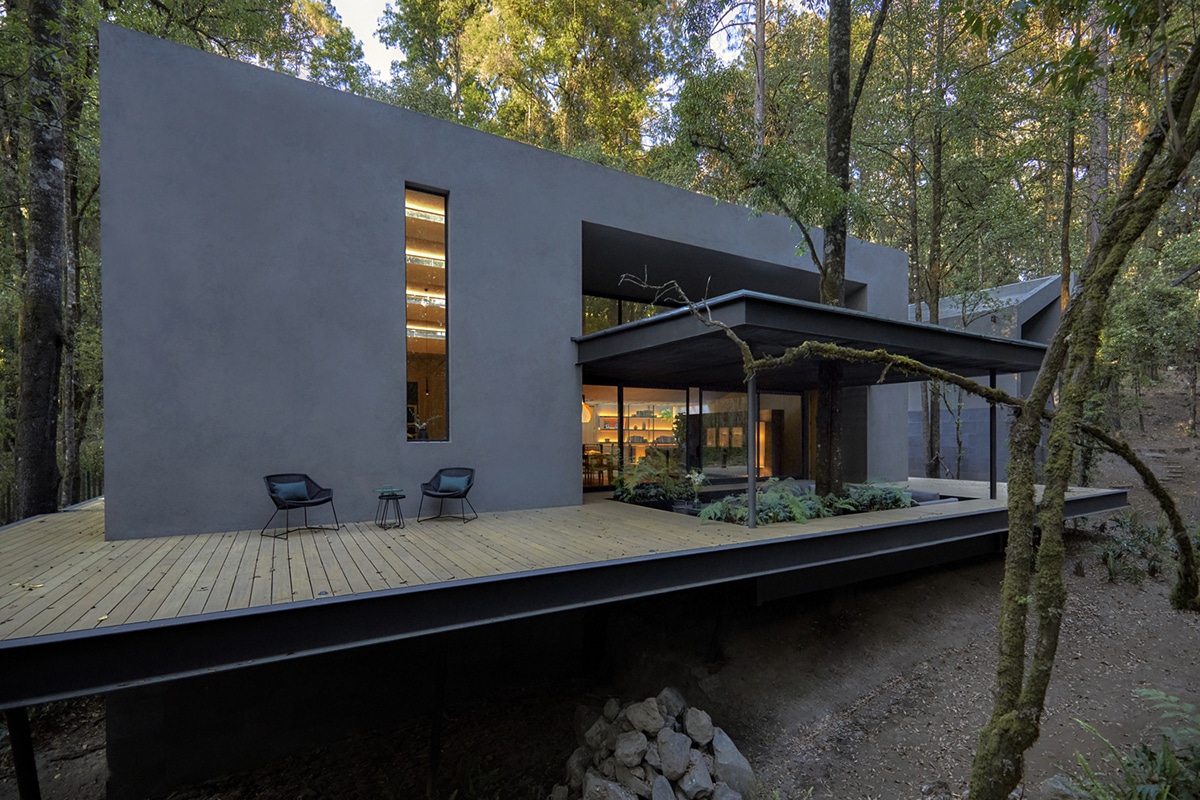 "Instead of a large joint footprint that required the felling of several trees," explains the studio, "the different cabins move between the gaps that naturally exist between the trees, also integrating them into the architecture at times." The compound includes guest houses, a main lodge, and a recreational building totalling 5,000 square meters. The main cabin, as well as the social cabin, are rectangular in their design and are clad in the volcanic stone.
The guest cabins have a slanted roof and are lifted off of the ground by a plinth that uses rectangular blocks of the same volcanic stone. Windows are prolific and come in various sizes and are covered by wood lattice screens. Two of the cabins consist of a single bedroom and bathroom. The third cabin sports two bedrooms situated on either side of a shared bathroom. The cabins also feature a covered terrace and are connected by canopies. Trees that occupied the space were left untouched, necessitating building in holes for the trunks.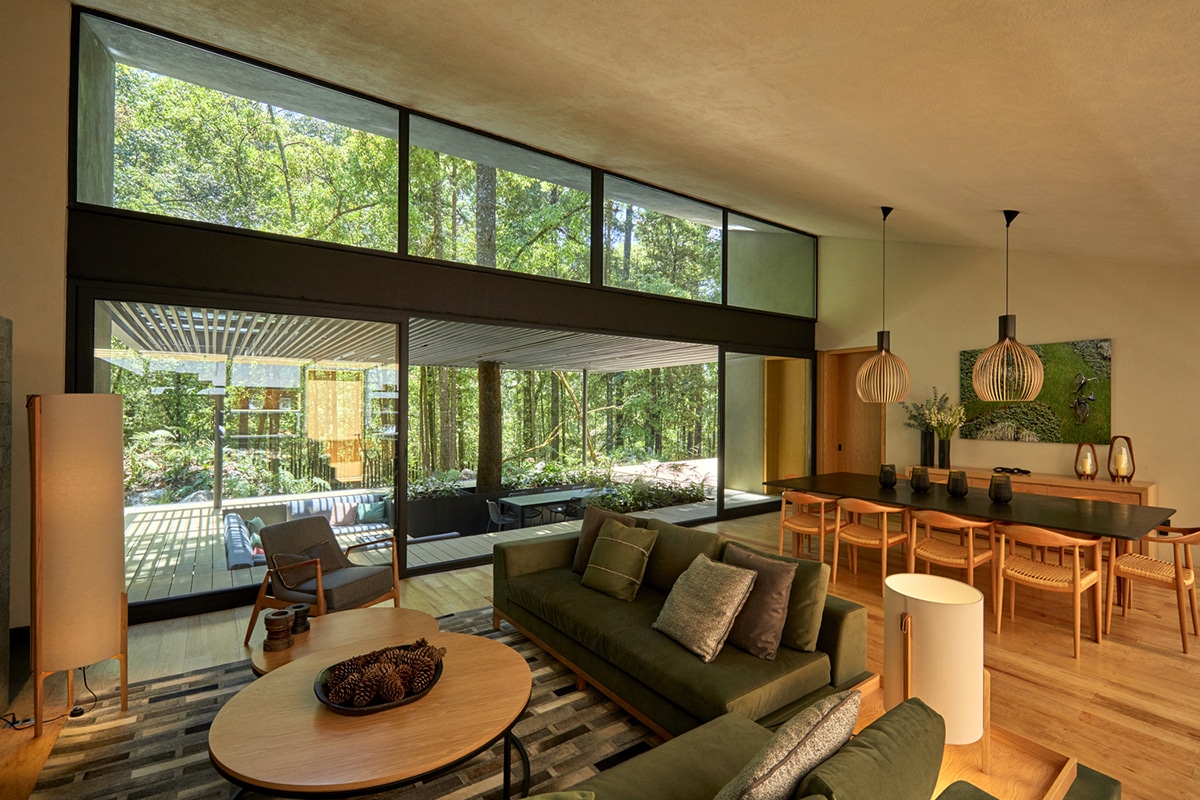 Similar materials to those found on the exterior and on the outside were used to finish the inside as well. "The colour palette in general is very sober and forceful: greys both on facades and interiors, as well as bathroom fixtures and black luminaries," explains the studio. The cabins offer a full kitchen, as well as a lounge and dining area that overlooks the lower level, which houses a game room complete with a pool table, a poker table, and a bar. It's clear that the builders put a lot of thought into making a welcoming, comfortable, and attractive place to live that wouldn't damage the natural beauty already there.
---
Featured Video from Man of Many
---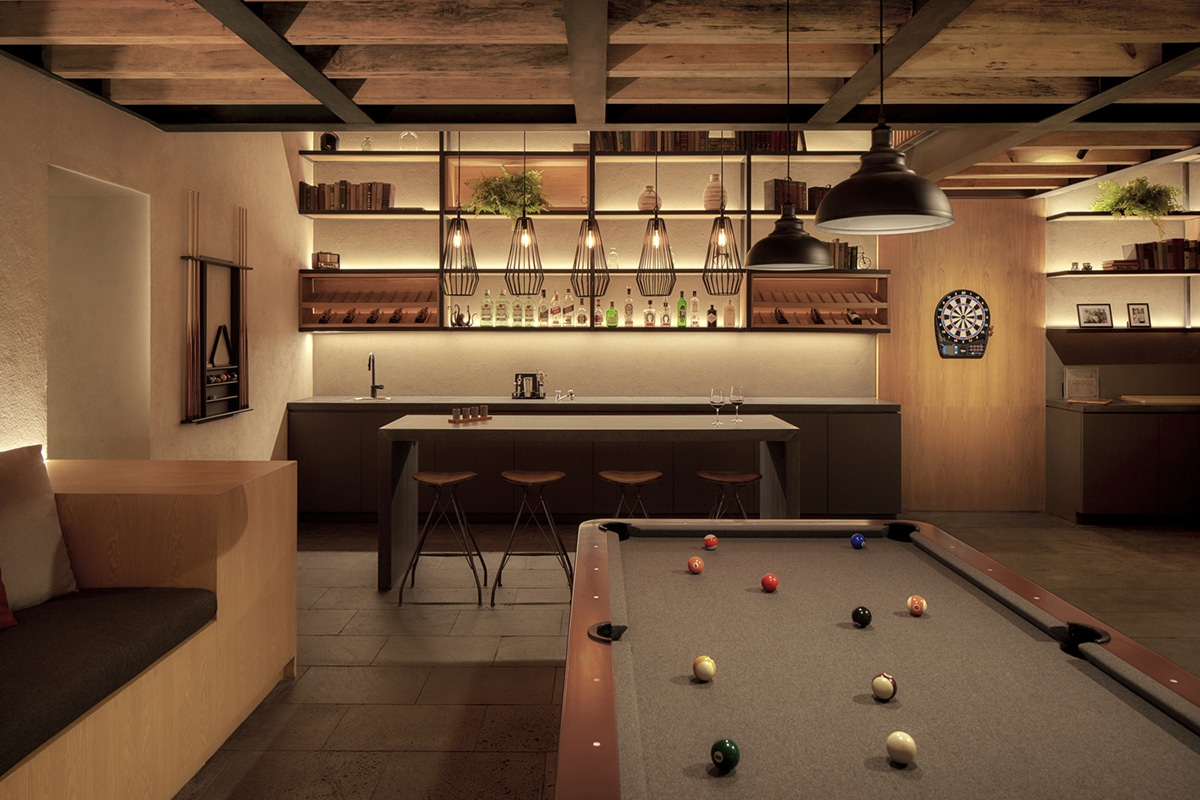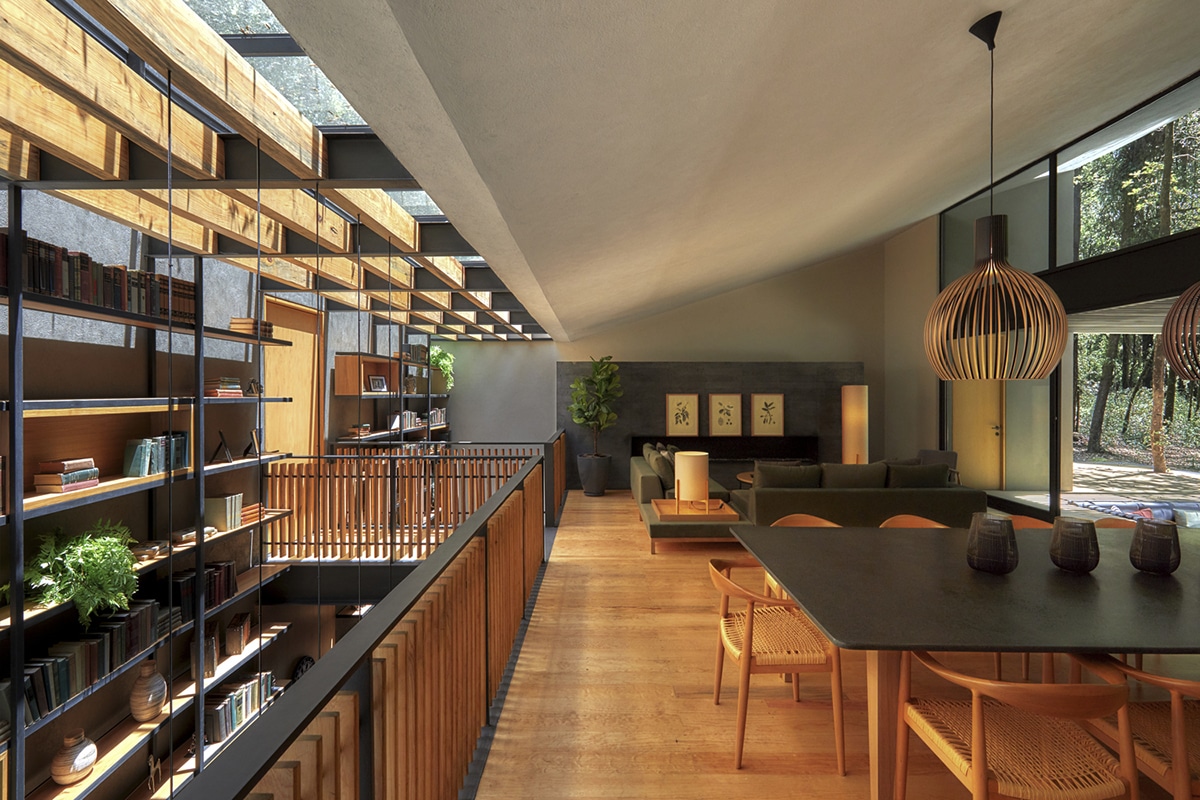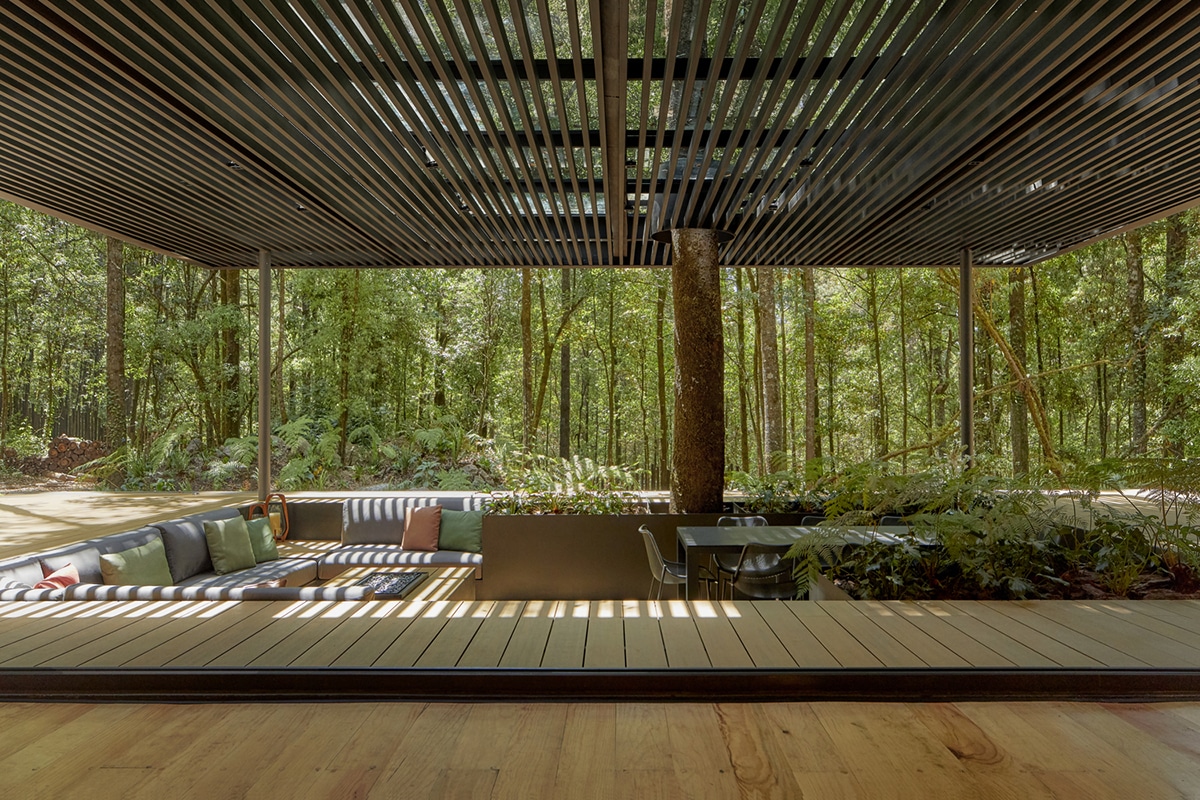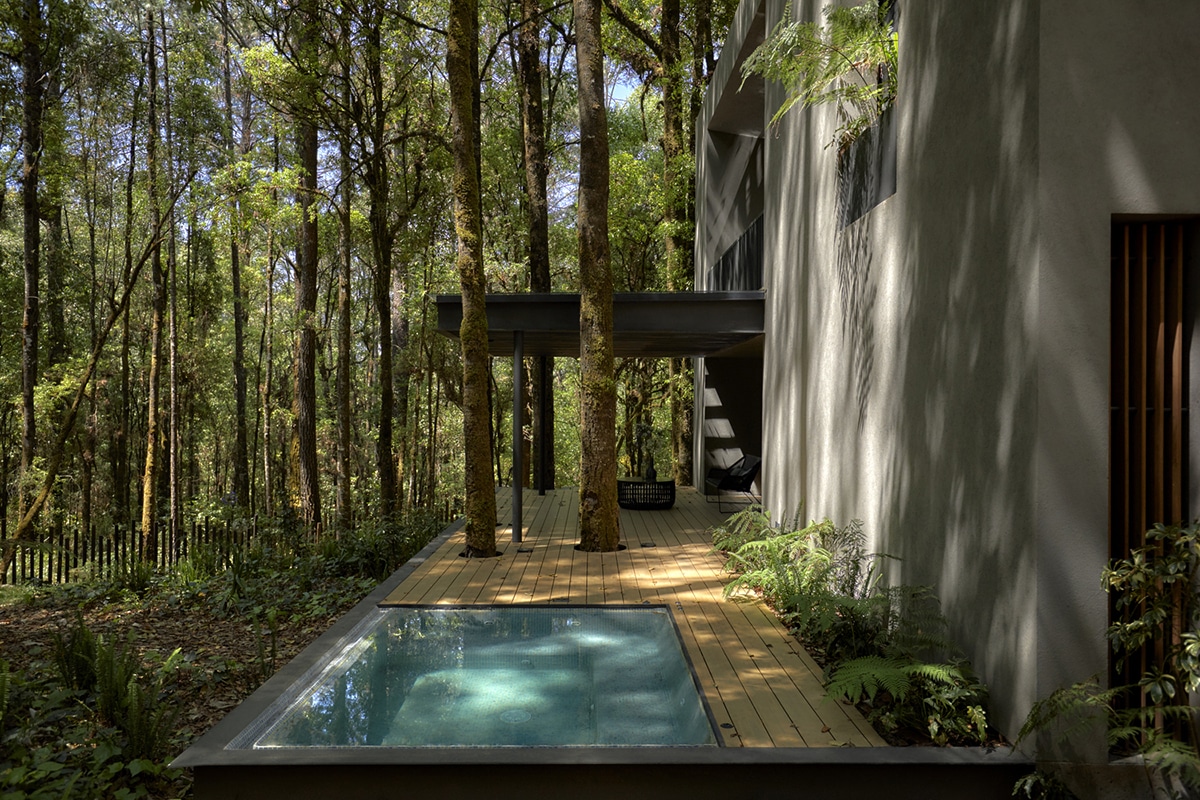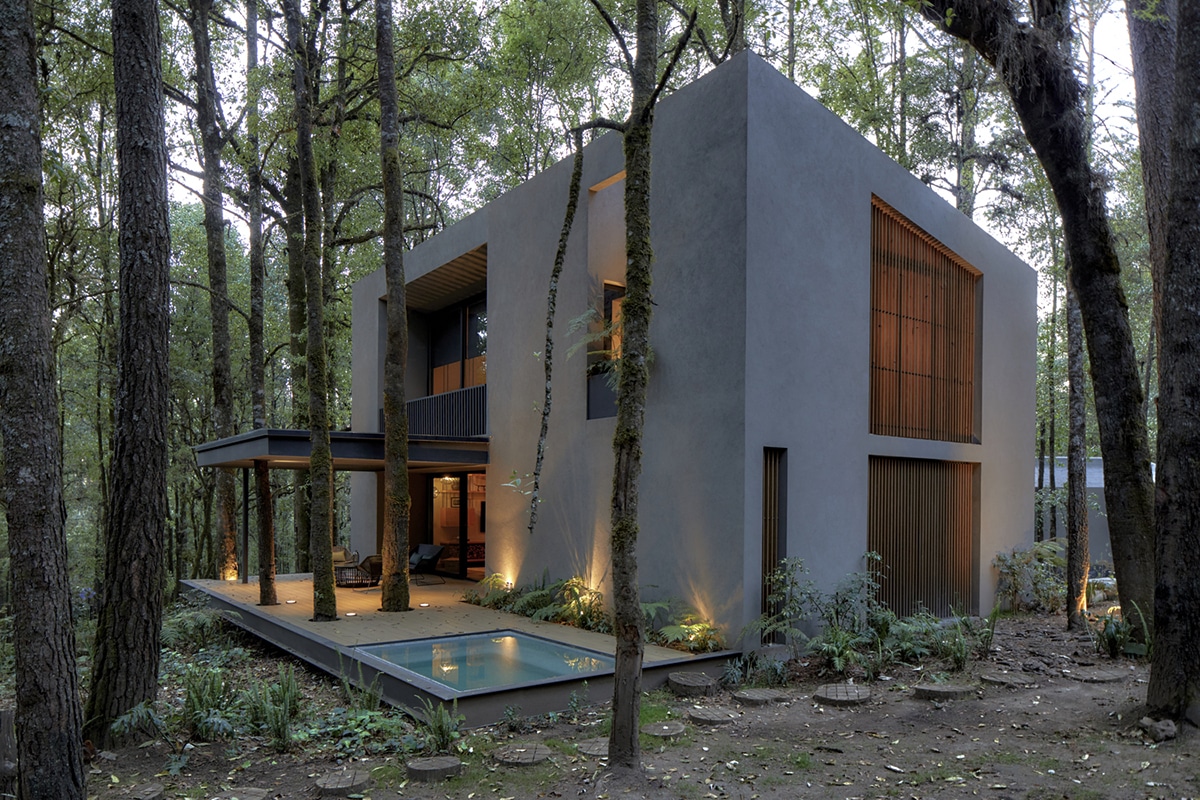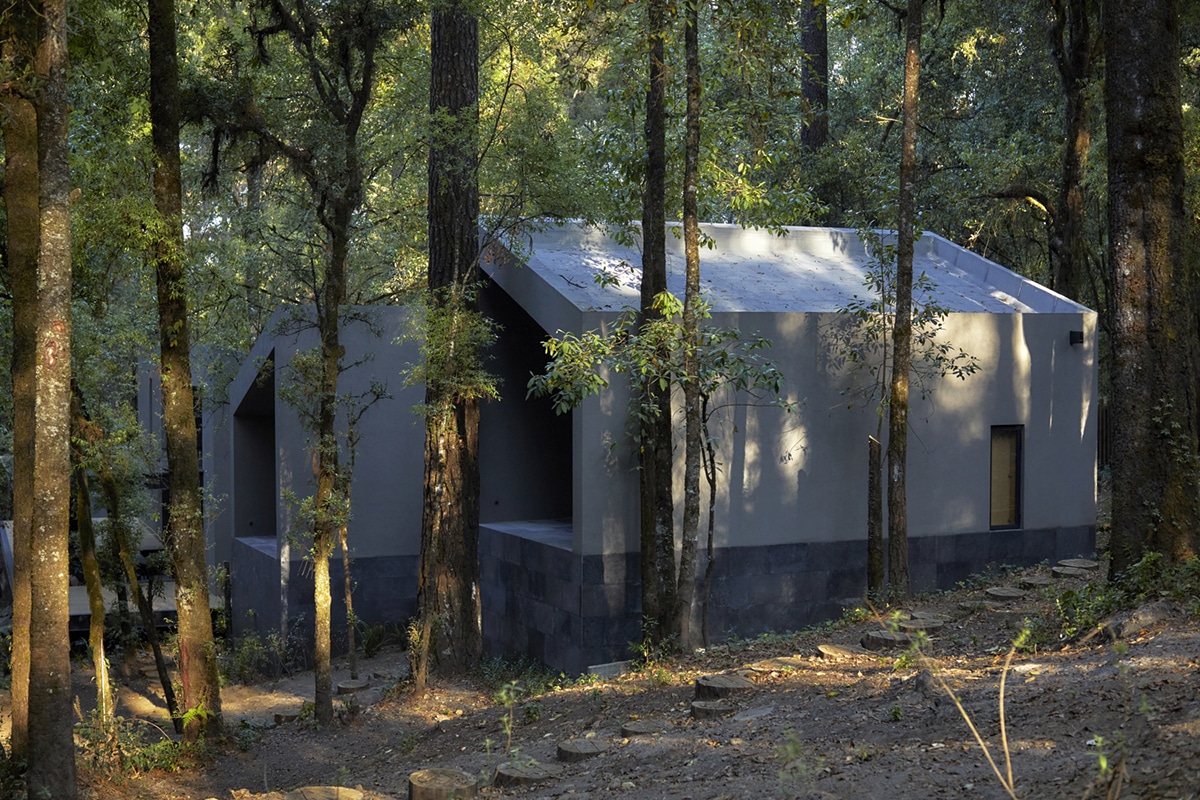 You'll also like:
Margot Robbie's $4.5 Million LA Home is Up For Sale
This Glass-Bottomed House Dangles Precariously Off the Edge of a Cliff
Inside the $7.1 Million LA Mansion Leonardo DiCaprio Just Bought
---
Featured Video from Man of Many