Santorini Villa is Cave Dwelling You'd Be Comfortable With
Santorini Villa by Kapsimalis Architects is a collection of subterranean spaces and vaulted rooms. While they may not be exactly "caves" per se, whoever lives here won't be wiling away their days like a caveman. The house is located in Imerovigli, a village located near the Fira, the capital of the Greek isle Santorini. From the south-facing cliff, a stunning view of the Aegean Sea stretches as far as the eye can see. The view takes in the rest of the island as well.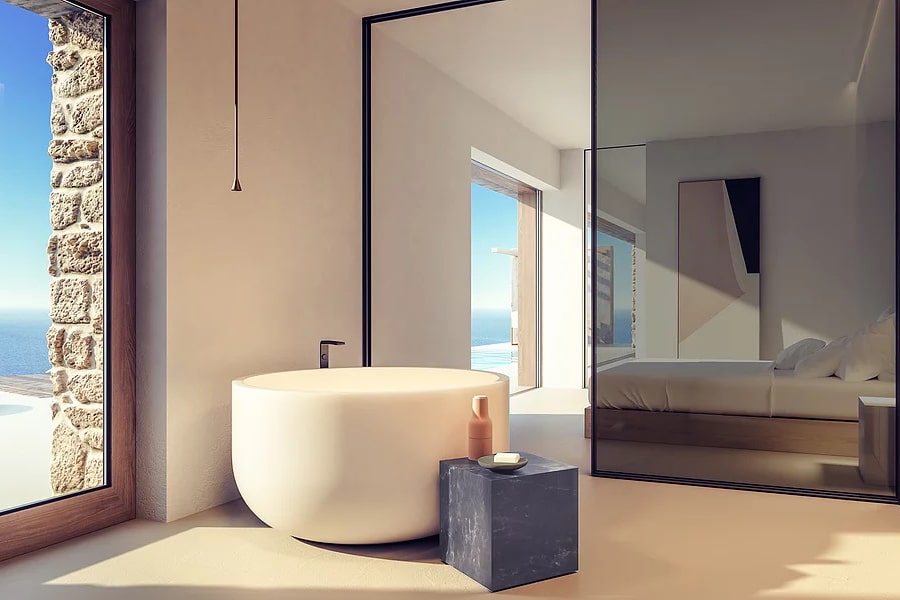 The rooms of the home extend back into the hillside, coming together to from a bedroom with an adjoining bathroom and wet room. Originally, the property consisted of several different and distinct parts, including not only the main house, but also a warehouse and a pair of outhouses that served as the bakehouse and toilets. Kapsimalis Architects simplified the layout of the home, bringing it all together while still maintaining the original exterior. The domed ceilings and walls reinforce the feeling of being in a cave, but all the natural light makes the home feel open and bright. Several bedrooms now take the place of the former storage areas, and the living areas have all been connected.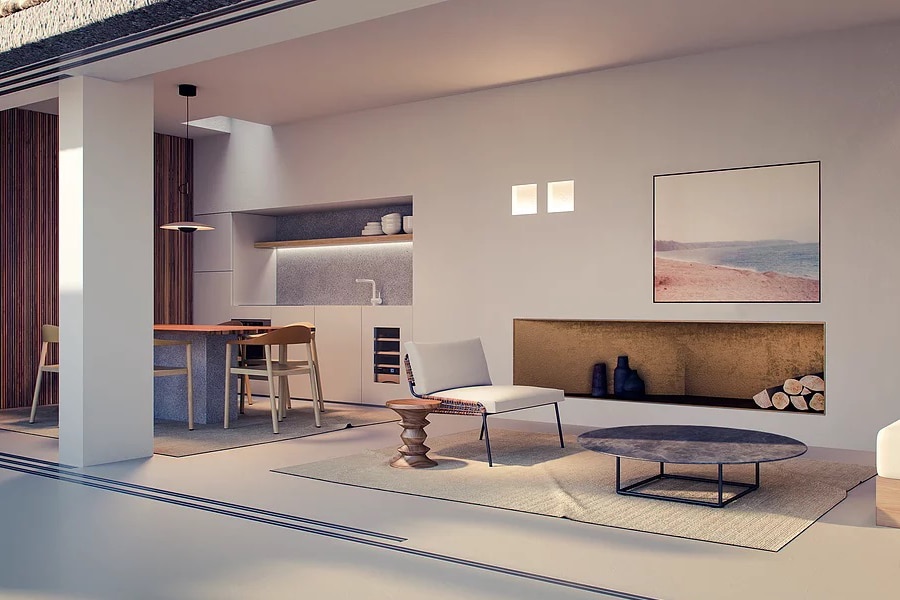 Cave dwelling may appeal to our earliest instincts, but the idea of a dank, dark dwelling isn't very appealing. Thankfully, the Santorini Villa appeals to the urge for safety in a cave, but tempers the results by having that cave be a stunning, modern dwelling.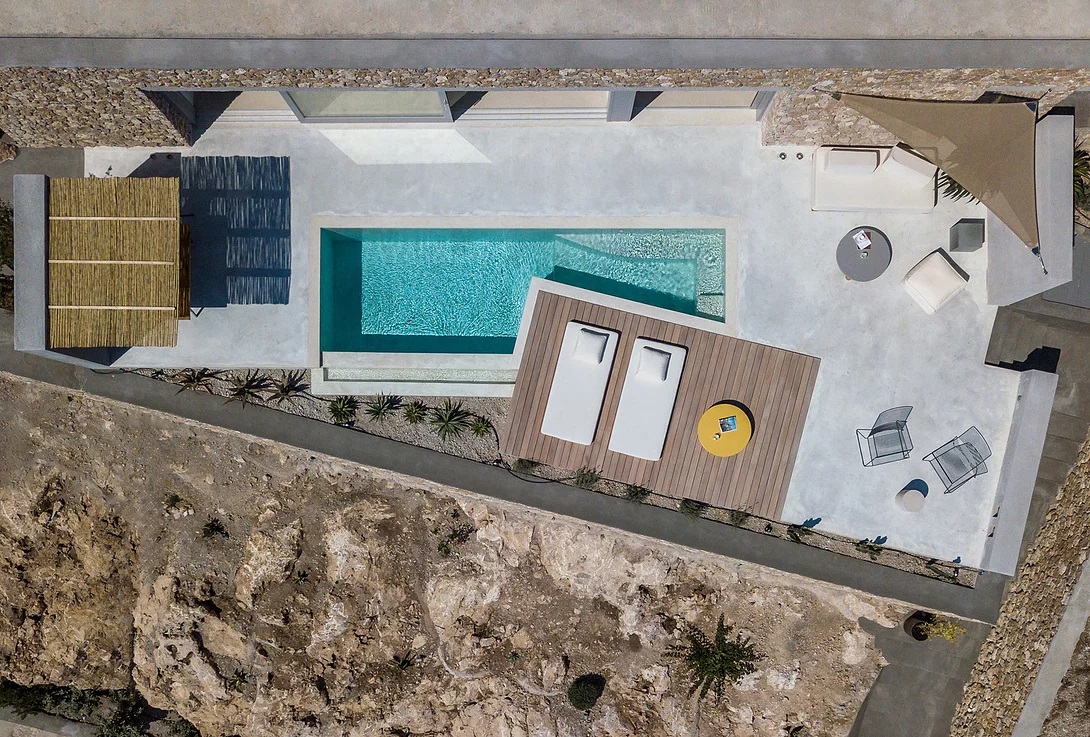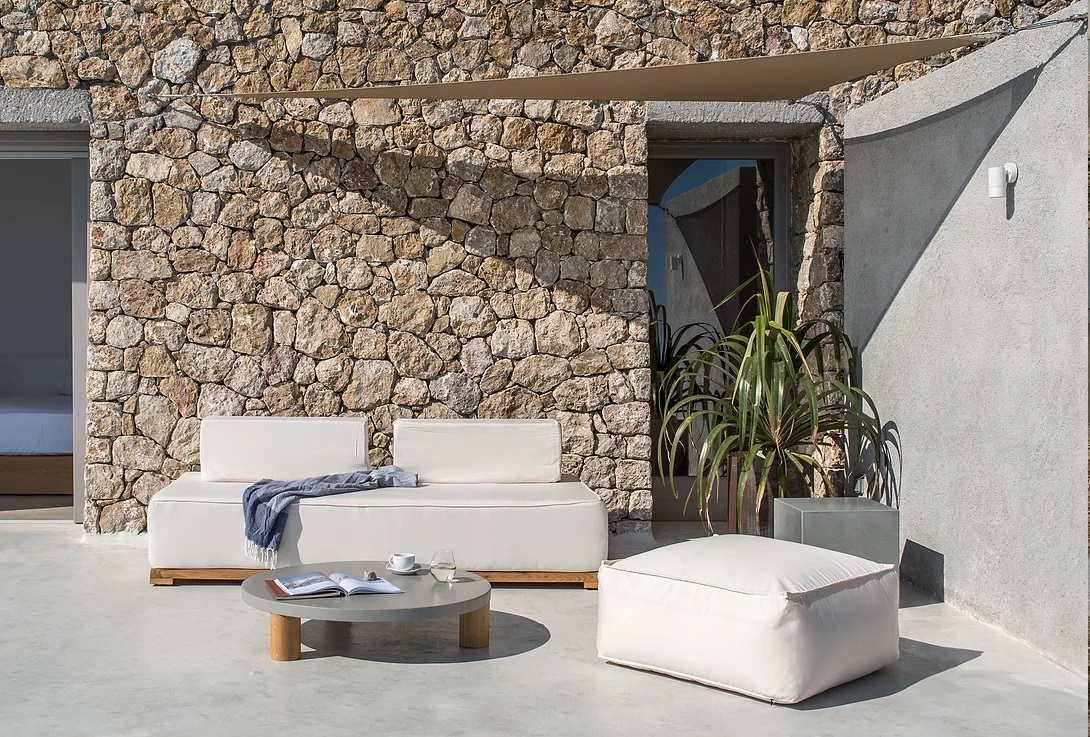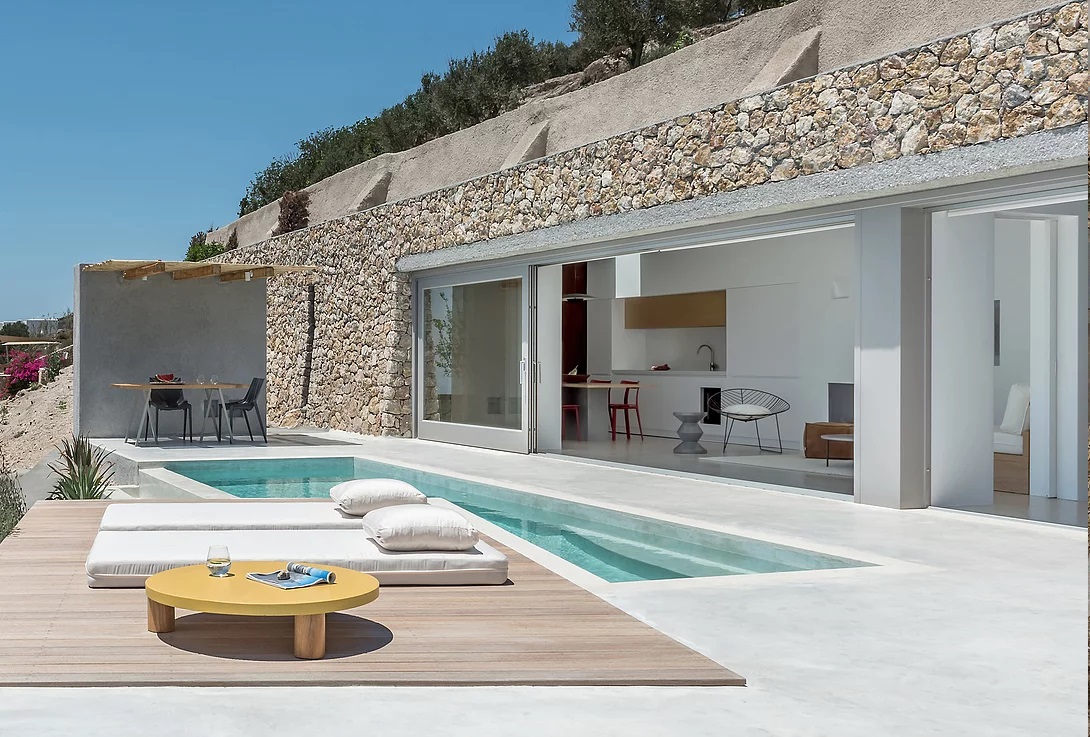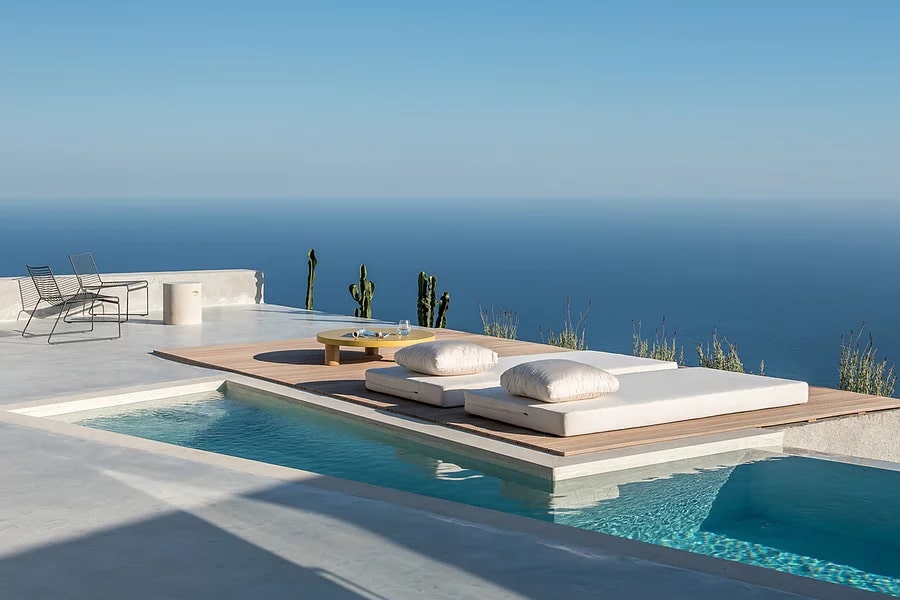 Have you subscribed to Man of Many? You can also follow us on Facebook, Twitter, Instagram, and YouTube.