Bring Wabi-Sabi Home with this $50k Sculpture Cabin
The Wabi-sabi philosophy invites one to accept and appreciate beauty as being imperfect, impermanent, and incomplete—just as it is found in nature. The philosophy has found a place in traditional Japanese aesthetics, and now as a part of a new project from NewArtCentre. The Sculpture Cabin brings Wabi-sabi to the forefront while also offering a work-from-home solution.
You'll also like:
Margot Robbie's $4.5 Million LA Home is Up For Sale
This Glass-Bottomed House Dangles Precariously Off the Edge of a Cliff
Inside the $7.1 Million LA Mansion Leonardo DiCaprio Just Bought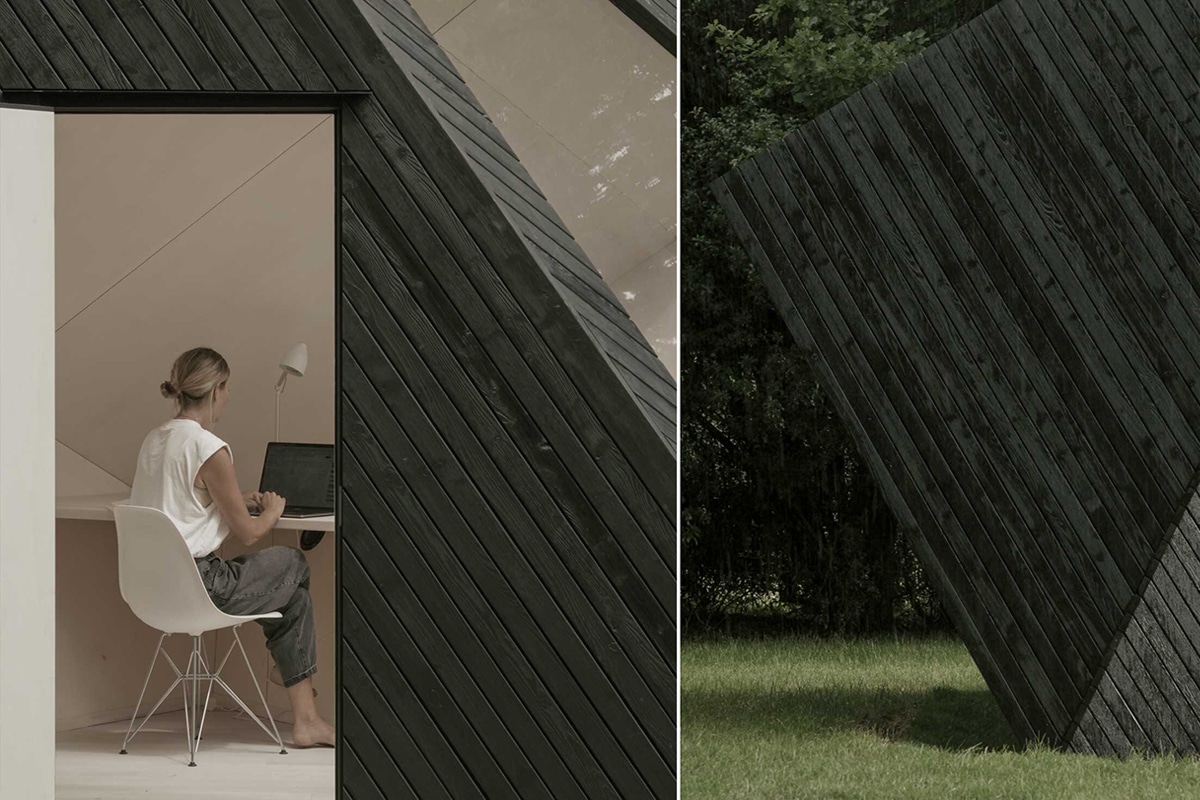 NewArtCenter is based in Wiltshire and is best known for its outdoor sculpture park covering 60 acres and specializing in 20th and 21st century art. The centre commissioned the team from the Koto design studio to create a sculptural cabin. Johnathon Little, Zoe Little, and Theo Dales turned to Wabi-sabi to fulfil the request. "Wabi-sabi is the perfect remedy to today's hectic pace and obsession with perfectionism. Inside the wooden sculpture, light is refracted from many angles of the structure to evoke a sense of shelter and warmth," says Dales.
Even with the philosophy set for the project, it was no small task to create a cabin that could sit alongside the works of artists like Richard Deacon or Michael Craig Martin. What Koto came up with is a distinct geometric form that fits in the park setting by being a piece of art itself. In addition to Wabi-sabi, the cabin also uses Shou-sugi-ban, a traditional Japanese technique of charring wood to preserve it and then use it as a siding material. The cabin is dressed in wood created with this technique, a process that took many hours to complete. Ultimately, the space is a contemplative and meditative space that allows the occupant to focus, making it a prime location for a work-from-home office.
The office is more than just an installation in an art park, however. It's the first in a range of products from Koto, and can be purchased and then installed anywhere—on or off the grid. "We want to disrupt how we see the conventional work office and have created a truly inspiring space that enhances the landscape giving people privacy with direct access to nature," explains Zoe Little. The Sculpture Cabin from Koto is available for £26,000.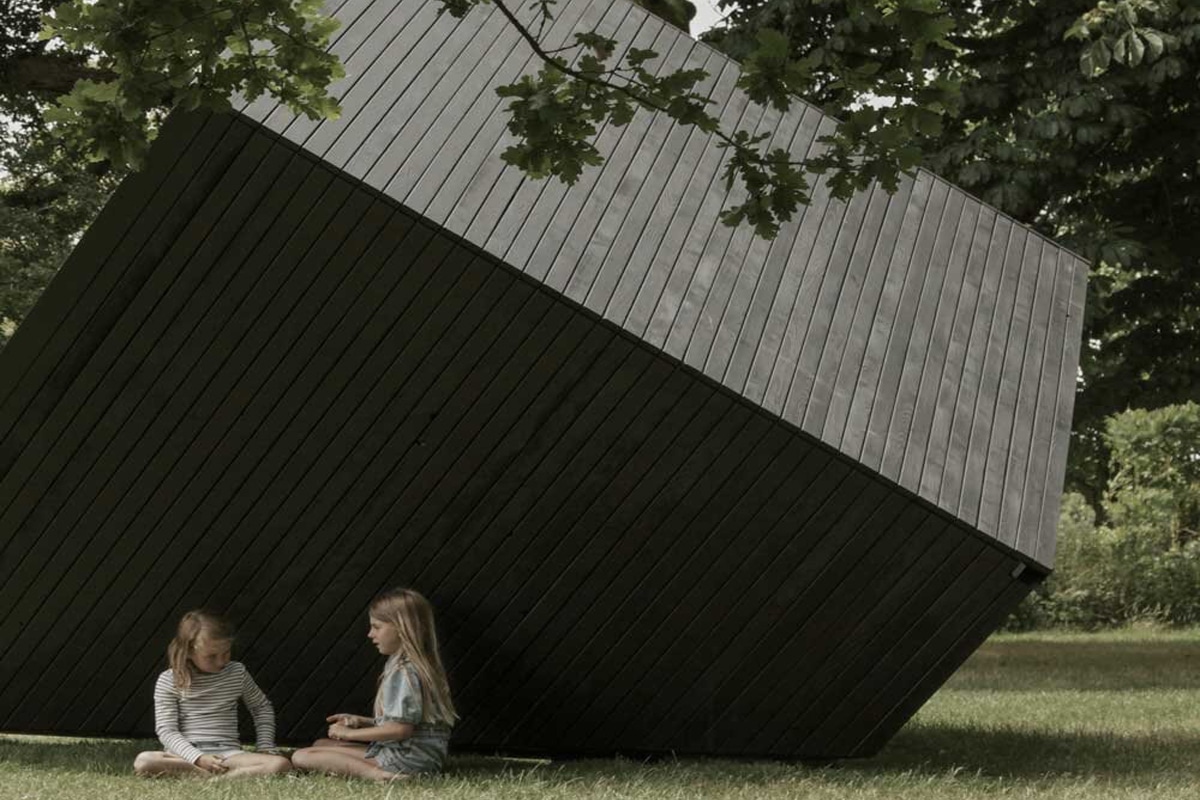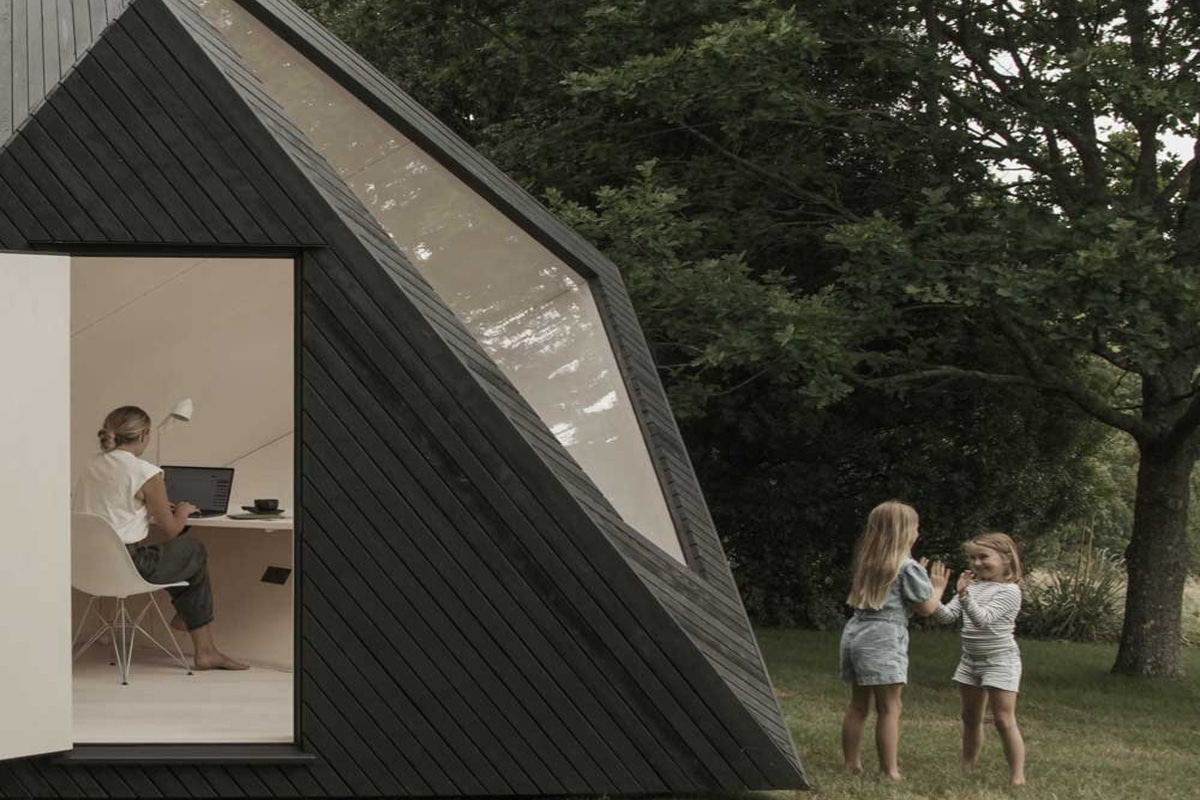 You'll also like:
Margot Robbie's $4.5 Million LA Home is Up For Sale
This Glass-Bottomed House Dangles Precariously Off the Edge of a Cliff
Inside the $7.1 Million LA Mansion Leonardo DiCaprio Just Bought