Splinter Society Lays Cornerstones for Quarry-Inspired Home
When Melbourne-based Splinter Society Architecture was approached about designing a residential dwelling they drew on the history of the site for inspiration. "It's an ode to rugged beauty inspired by the project site itself, referencing the quarries that once typified the area," explains Chris Stanley, the director of Splinter Society Architecture. The home, which is located in Melbourne's Northcote suburb, is aptly named the Cornerstone House, and the reasoning behind the name is readily apparent from the first moment of viewing the two monoliths guarding the entrance.
You'll also like:
Stay Beneath the Stars in the Ultra-Minimalist Willow Cabin
The Mountain Refuge Cabin Concept Requires a Helicopter
Buried Studio is a Home Office Away from Home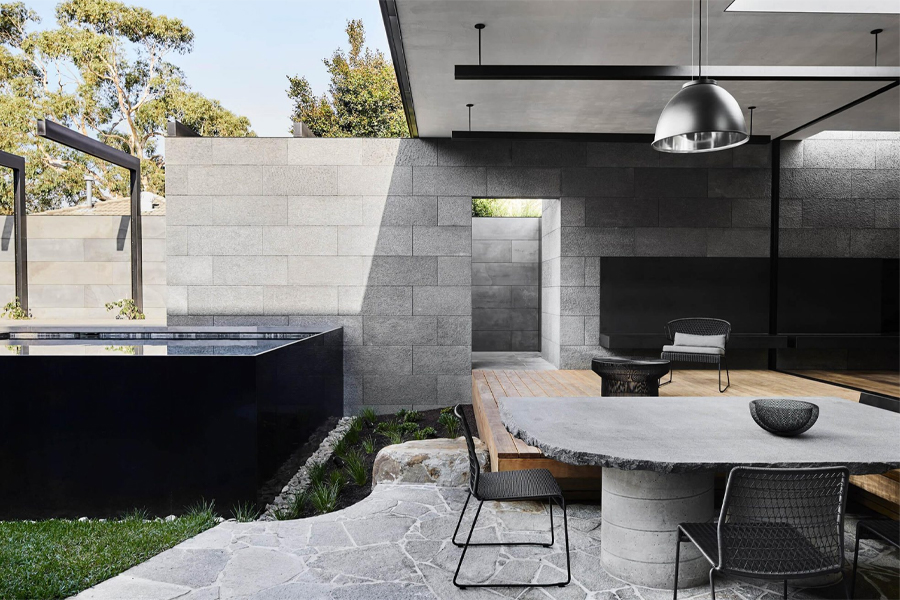 The stone blocks were set first with the two-story home being built around them. The home ties into the blocks with ribbed black steel cladding and vertical fins on the entrance facade. On the interior, blackened timber slats and steel handrails continue this theme. Colour is introduced by way of the furnishings, which pop against the darker tones of stone and steel. Changes in the lighting throughout the day highlight different areas and textures of the home, keeping it feeling fresh and new. Large stones are left throughout the home, playing into the idea of cornerstones. These stones are left rough, highlighting the industrial tooling and other markings. The stones are used in partitions, joinery, and flooring, as well as parts of the landscaping and even in the furniture.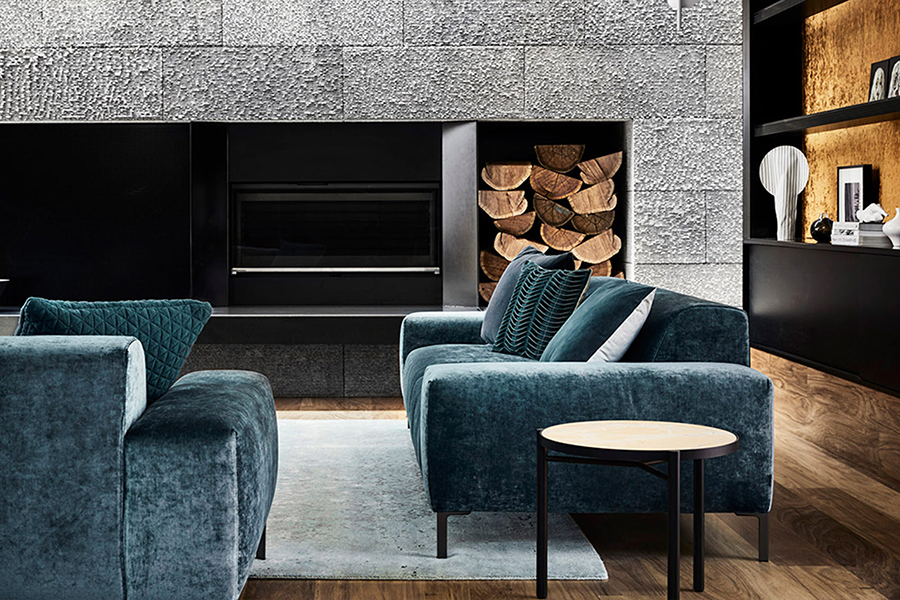 For the owners, the house had to provide privacy and be low maintenance, while still allow for entertaining. Built on 800 square meters, the home does just that—especially when you factor in the pool and the landscaped areas. Dressed out in warm colours, the home seems warm and inviting while the blacks and stone greys emphasise masculinity. This is a house that can serve as a firm foundation for a home, living up to its Cornerstone name.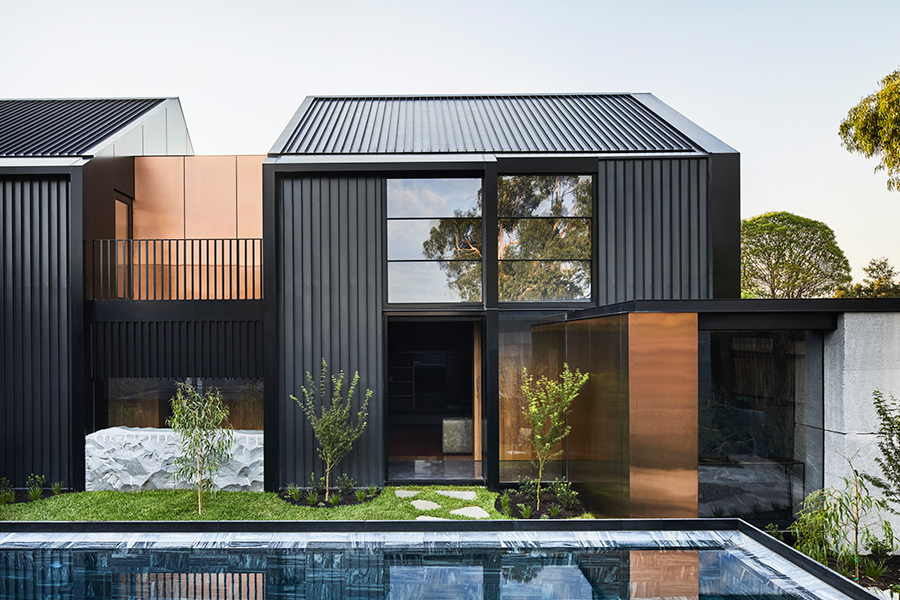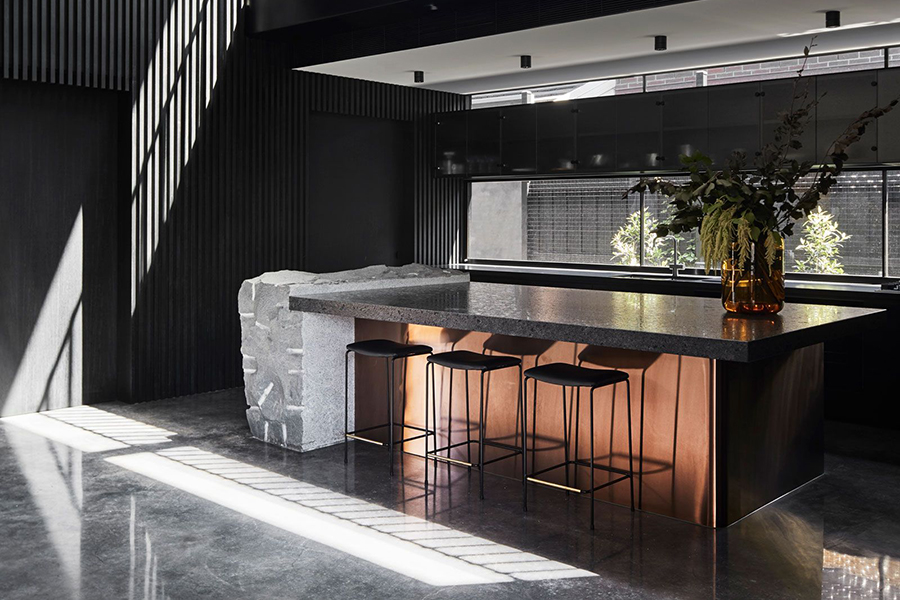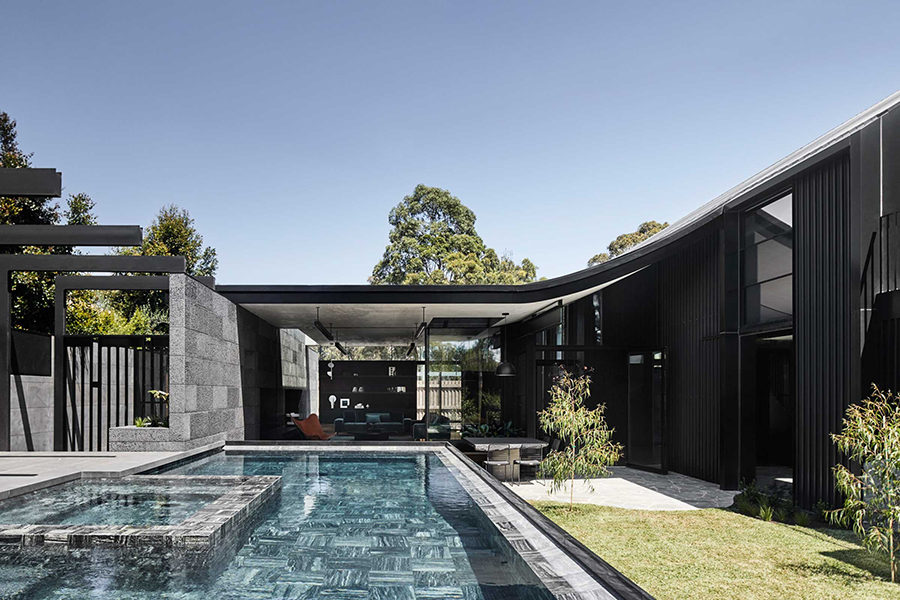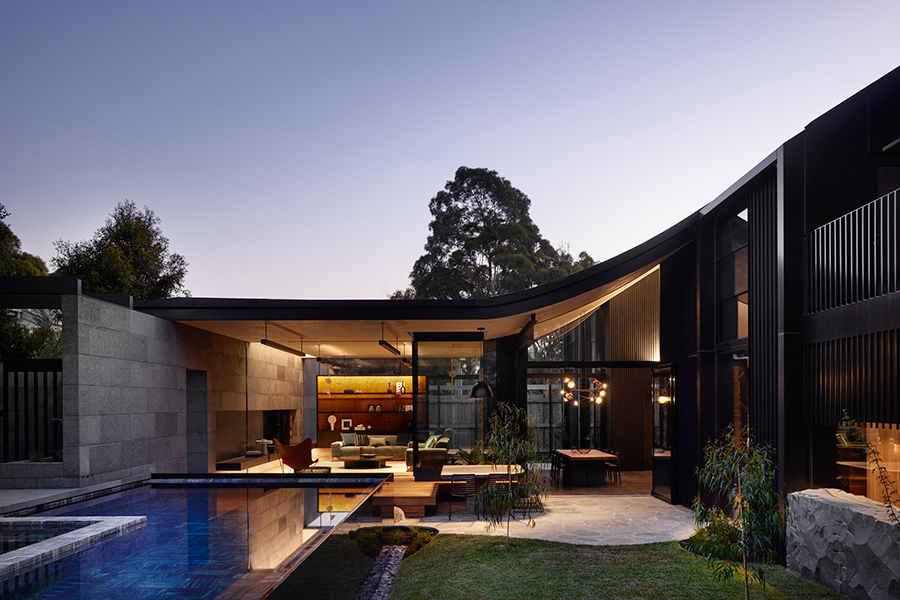 You'll also like:
The $5.9 Million Concord Mansion with the World's Most Impressive Garage
The Mountain Refuge Cabin Concept Requires a Helicopter
Buried Studio is a Home Office Away from Home