Stealth Pavilion is a Ridiculous Gym Hidden in Plain Sight
Hidden away in Sydney is an appropriately named home gym. Dubbed the "Stealth Pavilion," the home gym blends into the landscape, concealing its presence in an established, heritage-listed garden setting. The gym is a part of the Caerleon estate in Sydney's Bellevue Hill. The home is one of the best examples of Queen Anne-style architecture in Australia, and was originally constructed in 1886 for Charles Fairfax.
You'll also like:
Step Inside 'Rainbow Six' Author Tom Clancy's Insane Triple Penthouse
Stay in a Hidden Nordic Tree House with Woodnest Cabins
Get Your DIY On With This Flat-Pack House From MUJI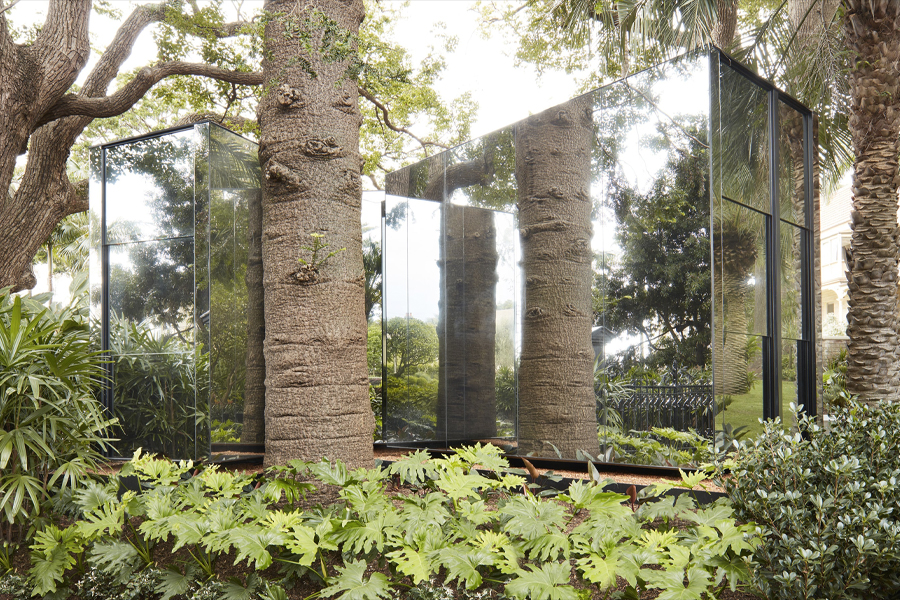 Building the home gym came with a few challenges, most notably the established trees. In order to get the Stealth Pavilion put together, the architect behind the idea, Robert Plumb Build, had to strategically place and design the different elements of the gym. The slab for the gym had to be adjusted on site and is suspended above the ground so that the load of the pavilion walls are transferred to concrete piles rather than onto the ground and thus the roots of the listed trees.
The gym has two wings, which include a bathroom and a room for cardio equipment. The cardio room can also be converted into a bedroom for guests. The home gym is clad in bronze mirrors that reflect the surrounding foliage, making the building almost disappear. Inside, the gym is dressed in American oak, which provides durability and warmth. The large windows allow for views of the estate while a large skylight brings in natural light but also provides a view of the tree canopy.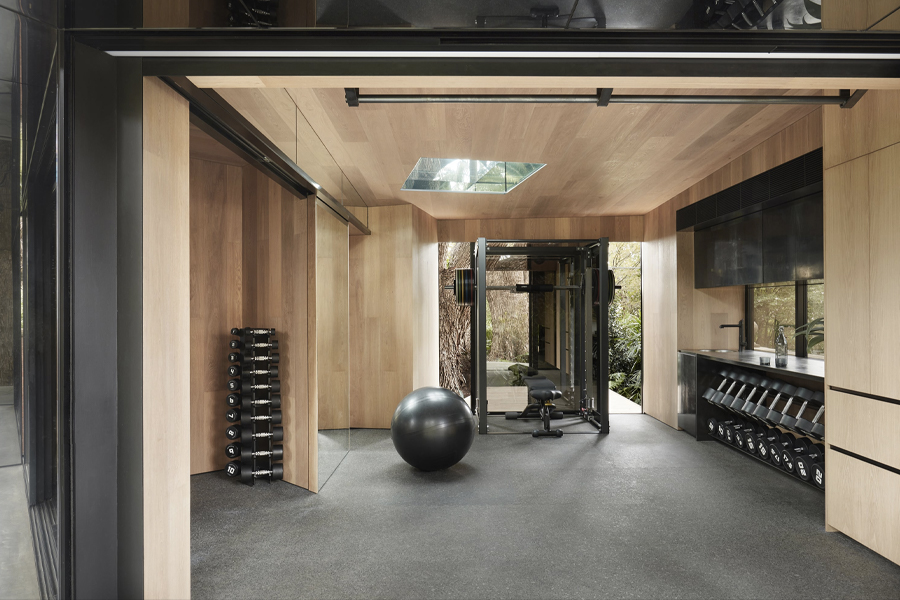 The gym was a project fraught with challenges, but necessity is the mother of invention. "Unfortunately, the best spot for a pavilion was in a grove of trees that are part of the heritage listing," explained Phillip Arnold, the founding director of Plus Minus Design. "We worked carefully to avoid damaging the trees and to allow the garden to help disguise the new structure. In this case, we were building a new structure rather than tweaking something existing. Our objective was to reduce the impact and even the visibility of the new work." What they were able to accomplish in the build definitely warrants the title of being the most epic home gym in Sydney.
For a more in-depth look at Stealth Pavilion, check out the stunning video above from The Local Project.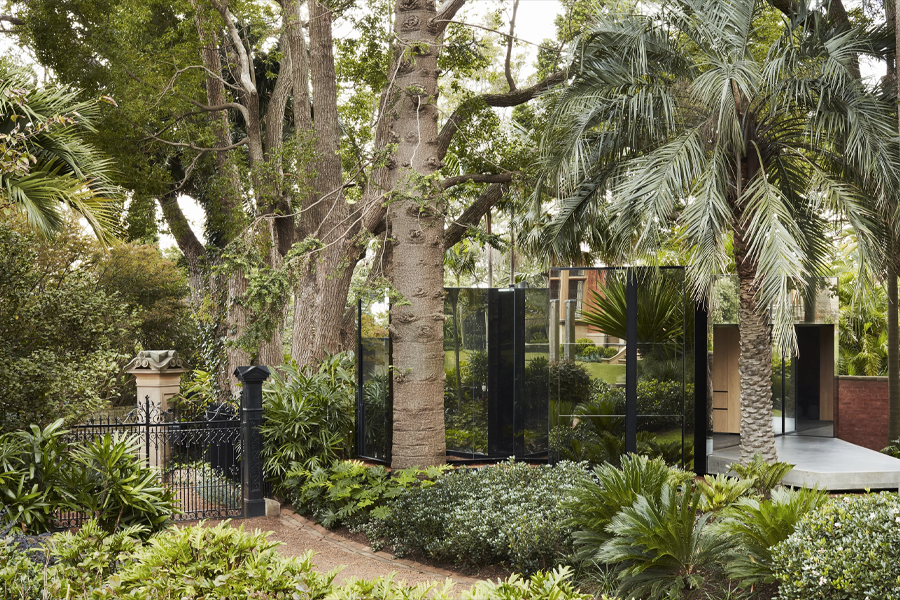 You'll also like:
Step Inside 'Rainbow Six' Author Tom Clancy's Insane Triple Penthouse
Stay in a Hidden Nordic Tree House with Woodnest Cabins
Get Your DIY On With This Flat-Pack House From MUJI