Studio 91's Canto House Invites You Outside
For most homes, the main focus is the interior. After all, occupants want to be comfortable where they live. That's not to say that homes don't have attractive exteriors—they most certainly do. But the idea is to invite people into the home. The Canto House, designed by Studio 91 and built in Naucalan de Juarez in Mexico, flips that paradigm, designing a home that is meant to bring people outside to its extravagant exterior.
You'll also like:
$15 Million Sequoia Lodge Offers Treetop Luxury in the Adelaide Hills
Epic Batman Garage in 'Wayne Manor' House in Toorak Melbourne
Splinter Society Lays Cornerstones for Quarry-Inspired Home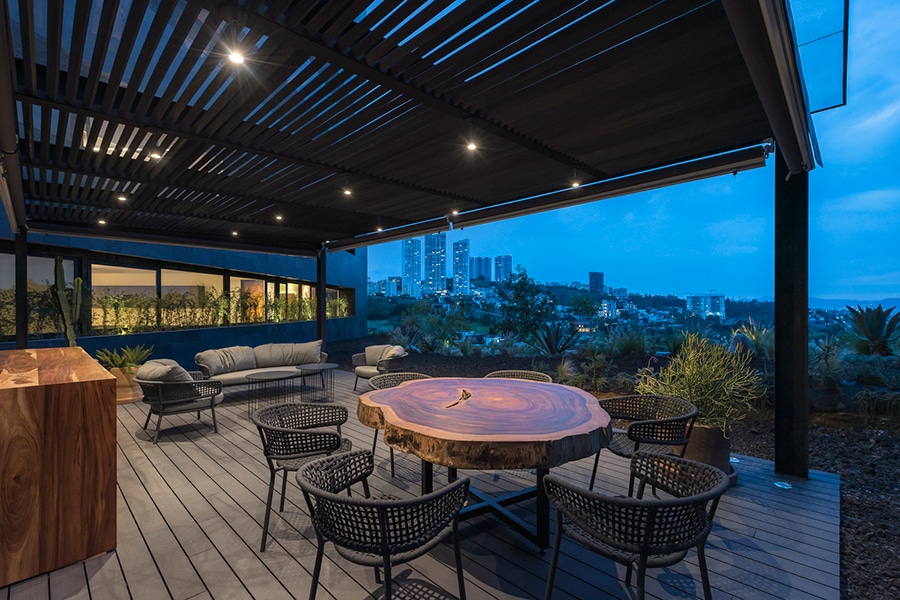 The Canto House 7,500 square feet of interior space that is done with black oak wood and brass fixtures. The black oak not only covers the walls, but it also hides bathroom and closet doors, and is used in the furniture and bookcase. Floor-to-ceiling windows provide views of the exterior, as well as letting in plenty of natural light. The interior is inspired by a sense of nostalgia for the 1960s and offers plenty of luxury as well as space for entertaining. But it's the outside that is the true conversation piece of this home.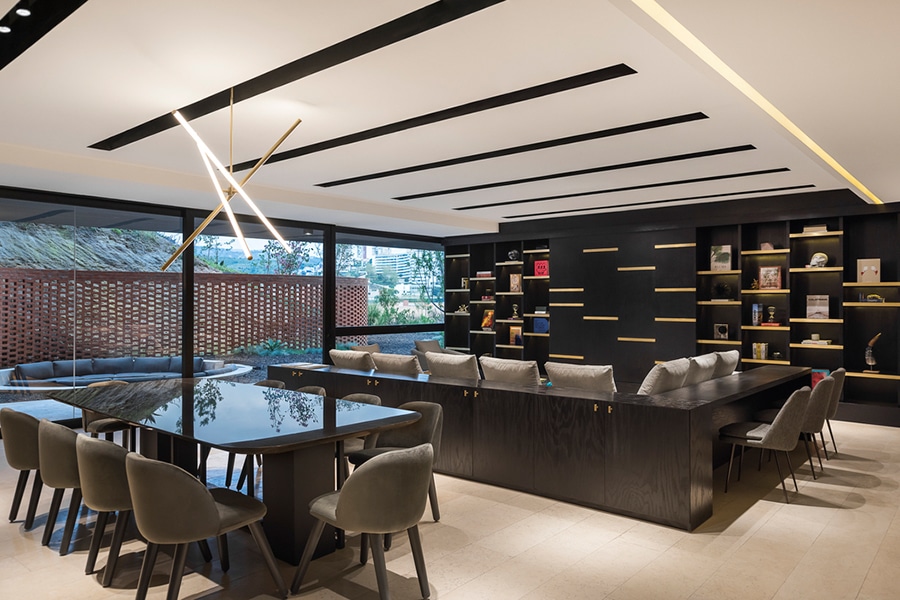 At the centre of the exterior is a fire pit in the middle of the garden. This area is billed as a conversation pit where occupants and guests can come together. Outdoor seating surrounds the fire, and it is easy to imagine friends and family sitting together and enjoying the cool evening air. The garden is composed of different textures and materials that will patina over time, changing the garden just as the new growth from the garden will. A lattice fence made of brink undulates its way through the space and emphasises the slope of the land while also duplicating the garden's size. From that area, occupants and visitors alike are treated to a spectacular view of the sprawling Mexico City that lies at the bottom of the slope the house is built on. It's a space that will have people coming outside to be together, regardless of how comfortable the inside is.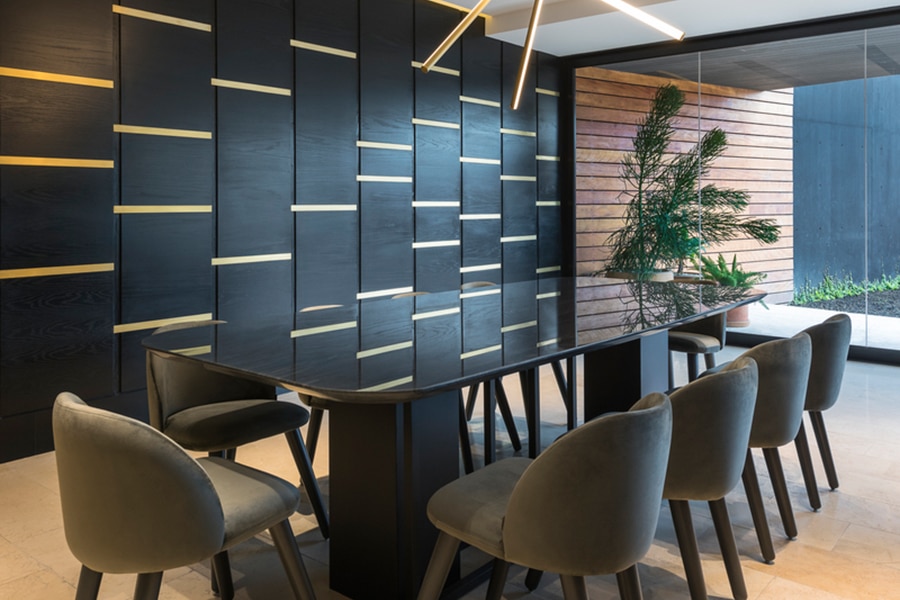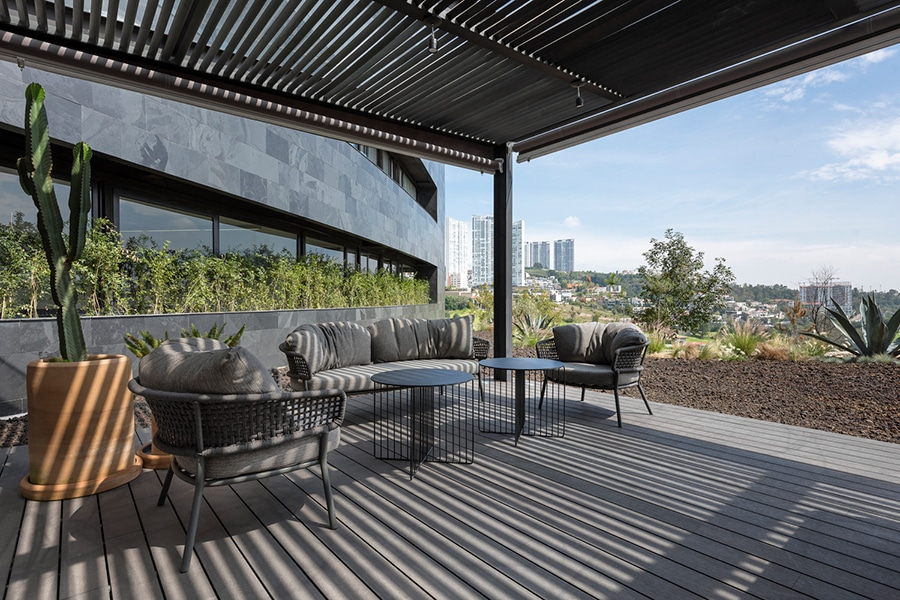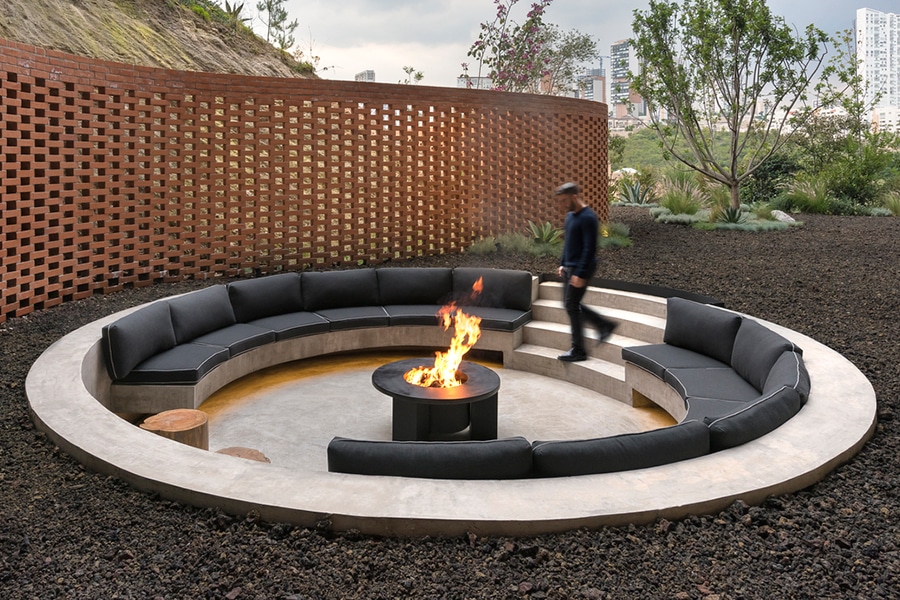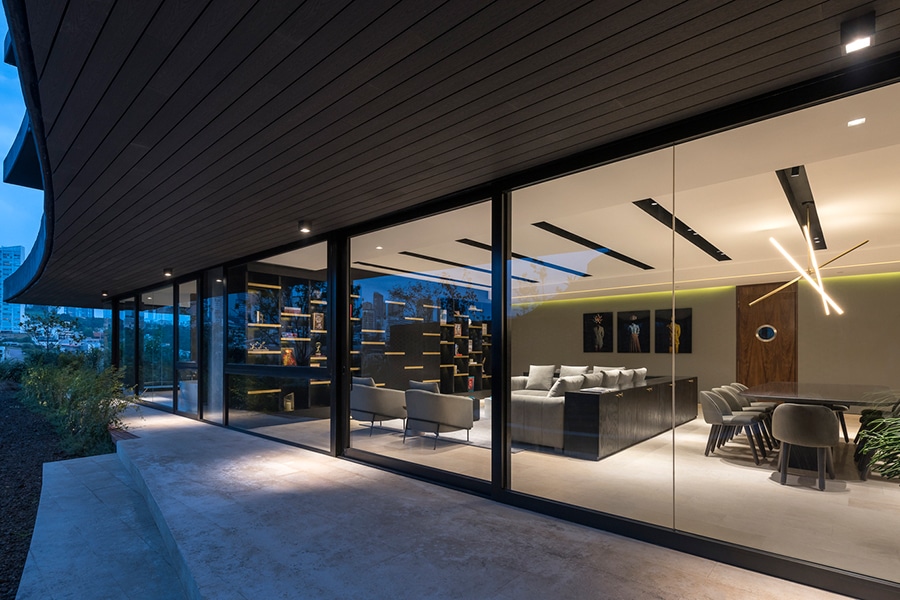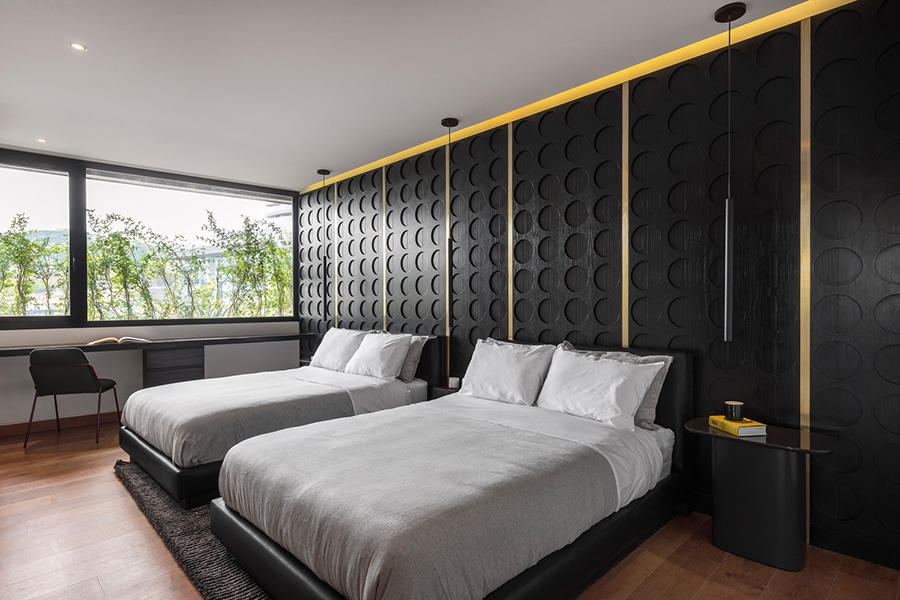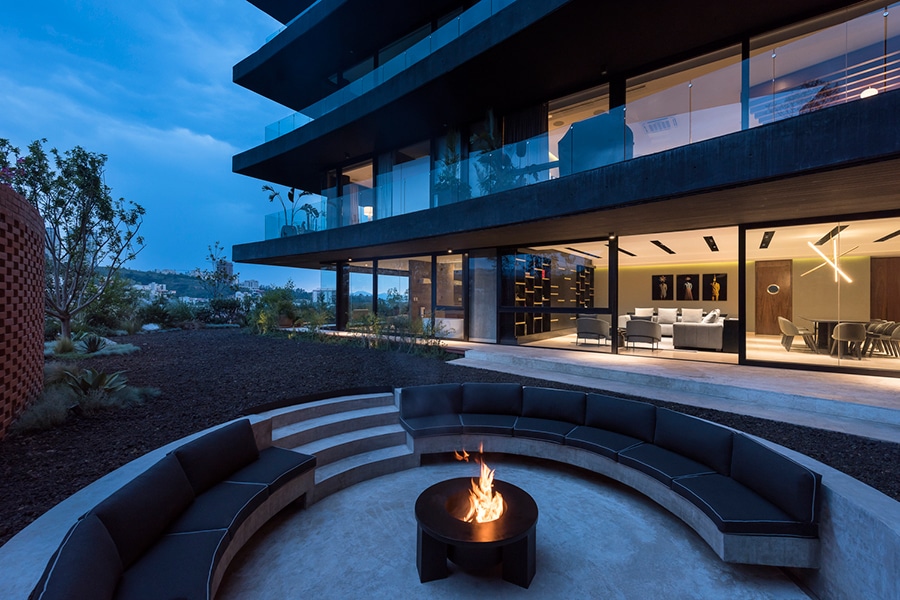 You'll also like:
$15 Million Sequoia Lodge Offers Treetop Luxury in the Adelaide Hills
Epic Batman Garage in 'Wayne Manor' House in Toorak Melbourne
Splinter Society Lays Cornerstones for Quarry-Inspired Home