Inside Sylvester Stallone's New $45 Million Palm Beach Compound
Yo, Adrian! Sylvester Stallone has reportedly dropped USD$35.3 million (AUD$45 million) on a Palm Beach Compound with an insane 13,241 sq ft of space. Spending only 169 days on the market before being snapped up by the Expendables star, the massive property boasts more than 250 feet of sandy beach for Rambo's own personal enjoyment. Described as a "sensational estate," it features three individual structures, including the main house, guesthouse, guest pavilion, and even an open cabana across from the pool.
You'll Also Like:
The $5.5 Million Malibu Mansion the Hemsworth Brothers Just Sold
$60 Million Byron Bay Mansion Goes Up For Sale
Step Inside 'Rainbow Six' Author Tom Clancy's Insane Triple Penthouse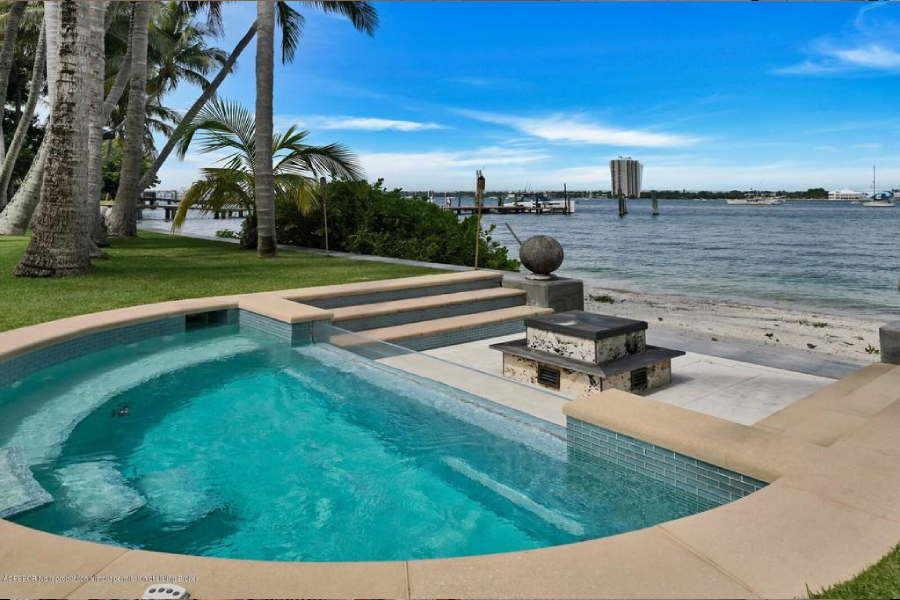 According to Palm Beach Daily News, Stallone reportedly snagged the Palm Beach property in a sale recorded Wednesday by the Palm Beach County Clerk's office. Located at 1480 N Lake Way, Palm Beach, in Florida, the house features seven bedrooms, ten full bathrooms, and two half-bathrooms. Built-in 2014, the "sensational estate" offers expansive living areas, plenty of TVs, and boat dock as well. Described as having "casual elegance" from the formal dining room to the huge eat-in kitchen, we may have to point out that having "multiple French doors that open to the lawn outside," isn't exactly casual.
Other "casual" features that exhume "elegance" include a spacious master suite with a personal sitting area, private balcony, walk-in closet, and bathroom along with a gym, wine cellar, a library, and a family room with a wet bar. There's even a pool that stretches out towards the lake.
It comes alongside news that Stallone's Beverly Park mansion has just been listed for USD$110 million, according to the Los Angeles Times. Exclusively held by Rick Hilton, Jeff Hyland and the husband-and-wife team Barron N. Hilton and Tessa Hilton of Hilton & Hyland, it's more than enough to pay for three Palm Beach compounds.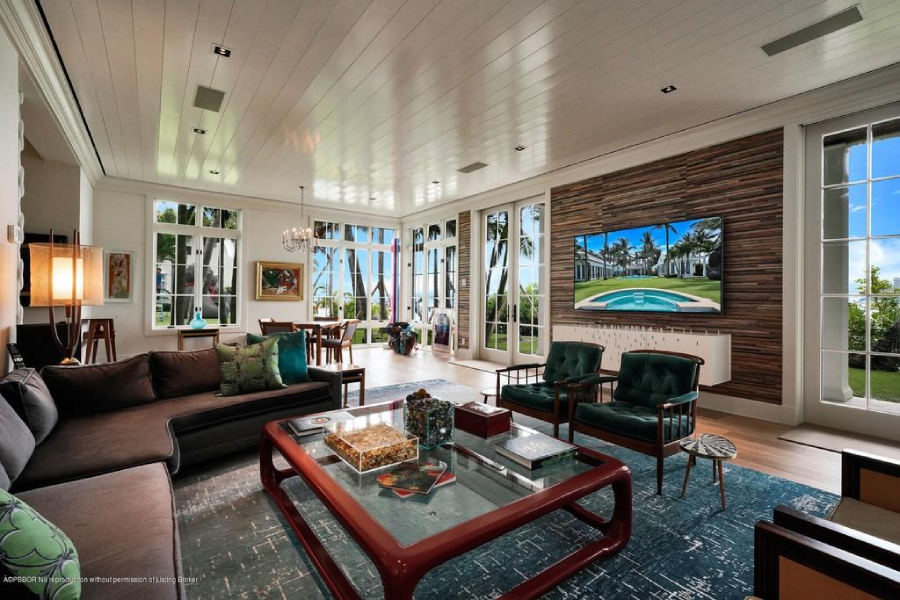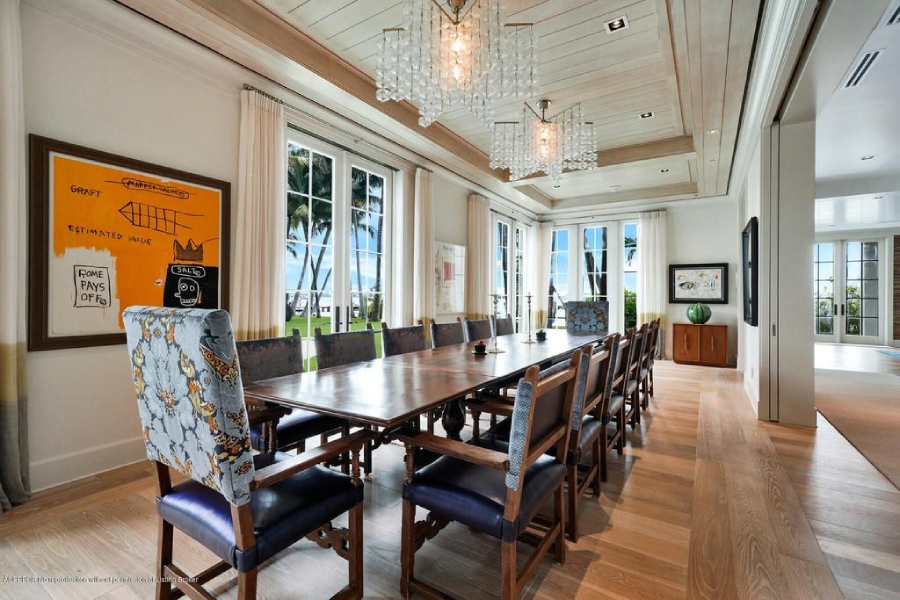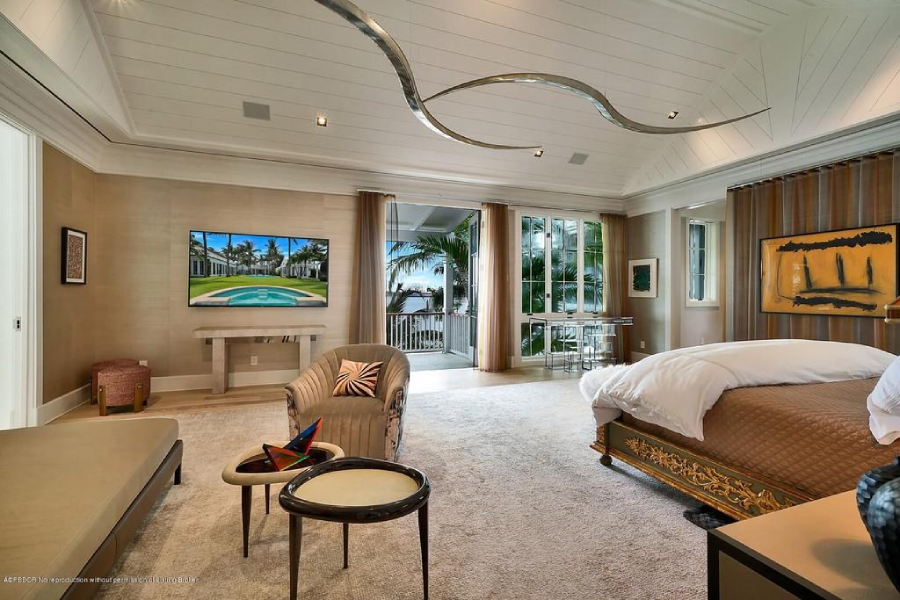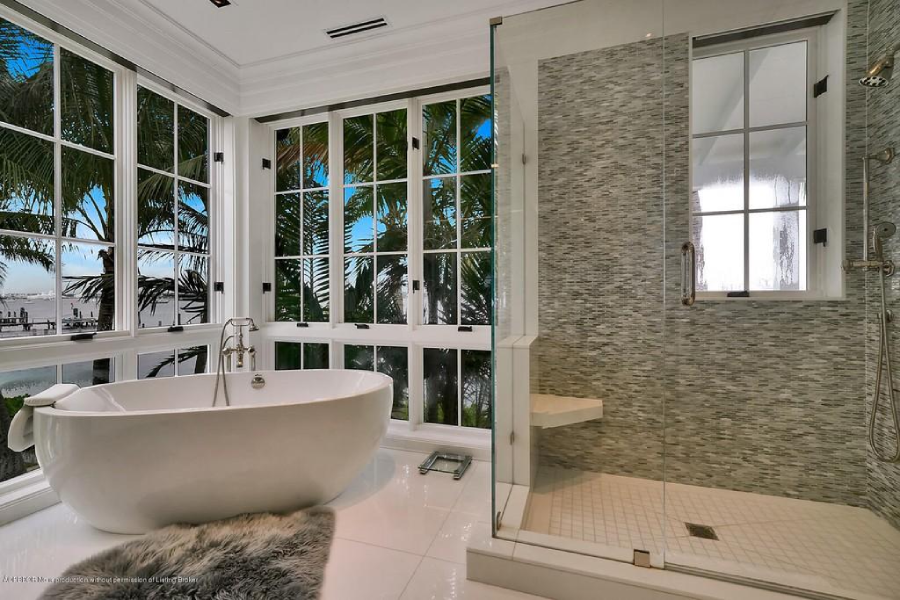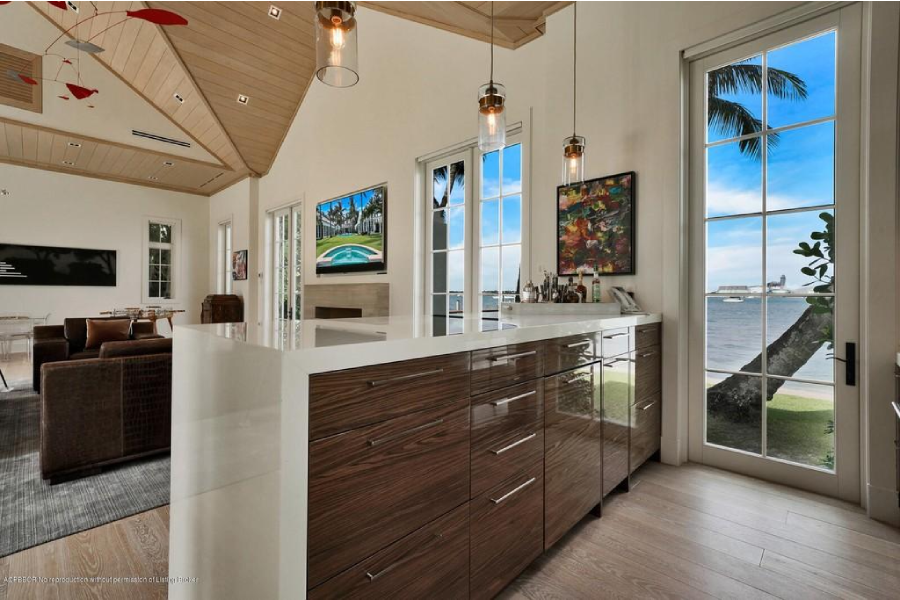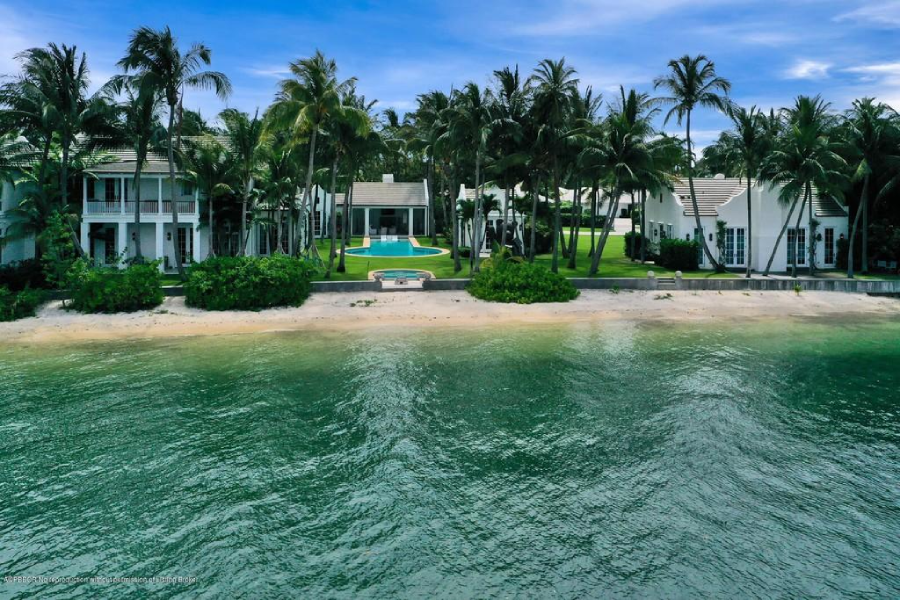 You'll Also Like:
The $5.5 Million Malibu Mansion the Hemsworth Brothers Just Sold
$60 Million Byron Bay Mansion Goes Up For Sale
Step Inside 'Rainbow Six' Author Tom Clancy's Insane Triple Penthouse