The Chickadee House Blends Well with its Natural Setting
Surround Architecture's Chickadee House takes full advantage of its surroundings to create a beautiful home. Nestled against the foothills of Boulder, Colorado, this house stands on a plot of land claimed by early settlers. These original farmlands came with water rights bound to them, and it's that same mountain-fed water that helped grow mature trees and apple orchards. The home is comprised of two gabled structures—a garage and the main house—which are connected by a glazed breezeway and measure a huge 4,720 square feet. The buildings themselves are made from limestone, blackened steel, timber cladding, and plenty of glass. The steel paneling and cedar siding emphasize the agrarian approach in the home's design.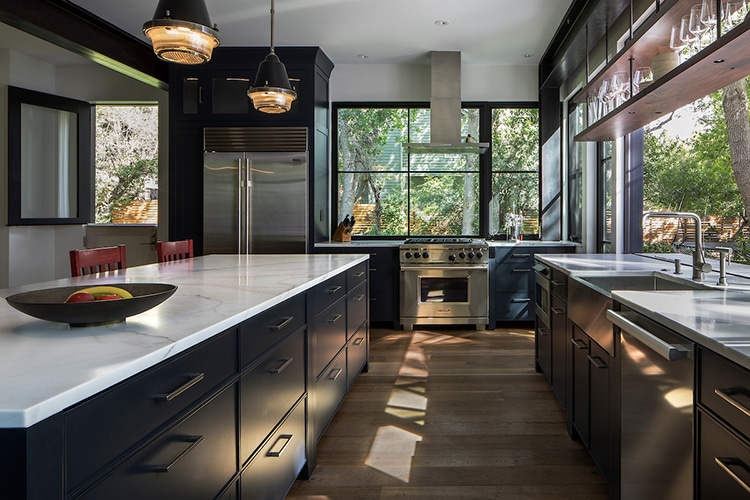 The rooms of the house are set so as to best enjoy the views of the front and back yards. Two outdoor terraces provide plenty of space outside to gather and relax. Lift slide, bi-fold, and Dutch doors provide access to the home. The overall design stays true to the settler ideal, pulling off a rustic and comfortable, yet thoroughly modern, design. With plenty of shade, trees for the wind to whisper through, and water to gurgle in the background, this home is an idyllic place to visit, relax, and enjoy the beauty of nature.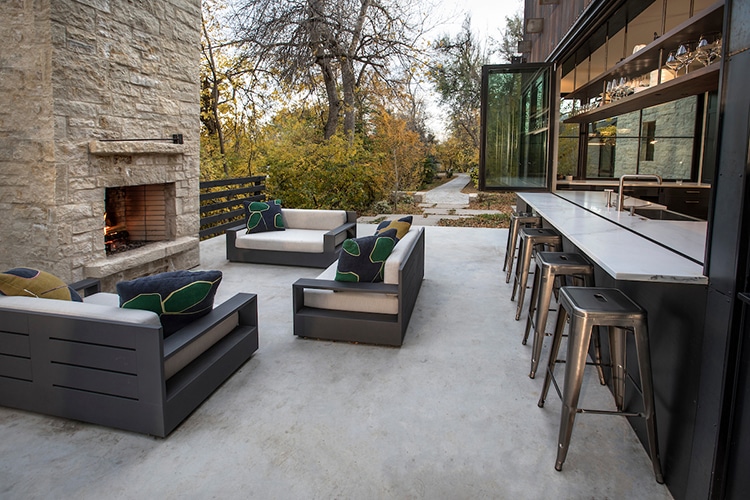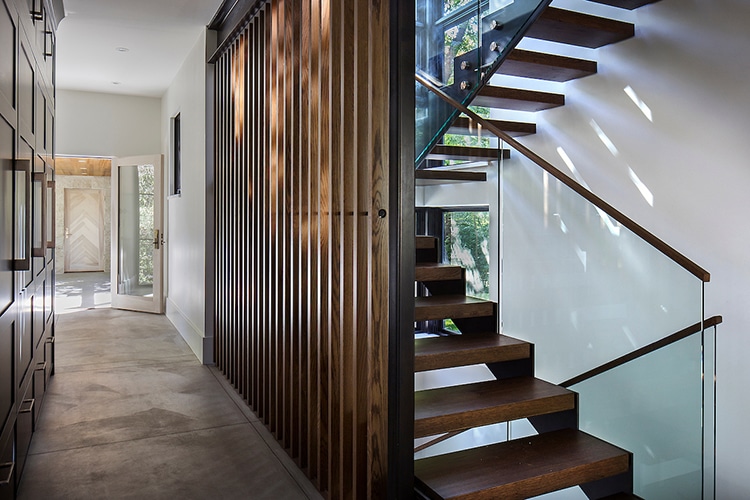 Have you subscribed to Man of Many? You can also follow us on Facebook, Twitter, and Instagram.