The Indigo Cabin is Built for Wood Fanatics
Some clients just have to be more difficult to please—not necessarily because they are picky, but because of what they do for a living. For instance, Dutch architectural firm Woonpioniers was called upon to build a prefabricated home and studio for sculptor Lia Harmsen. This couldn't be just any dwelling, though. It had to be a place where Harmsen could find inspiration. Woonpioniers came up with the Indigo Cabin, and it's definitely where an artist could find his or her muse.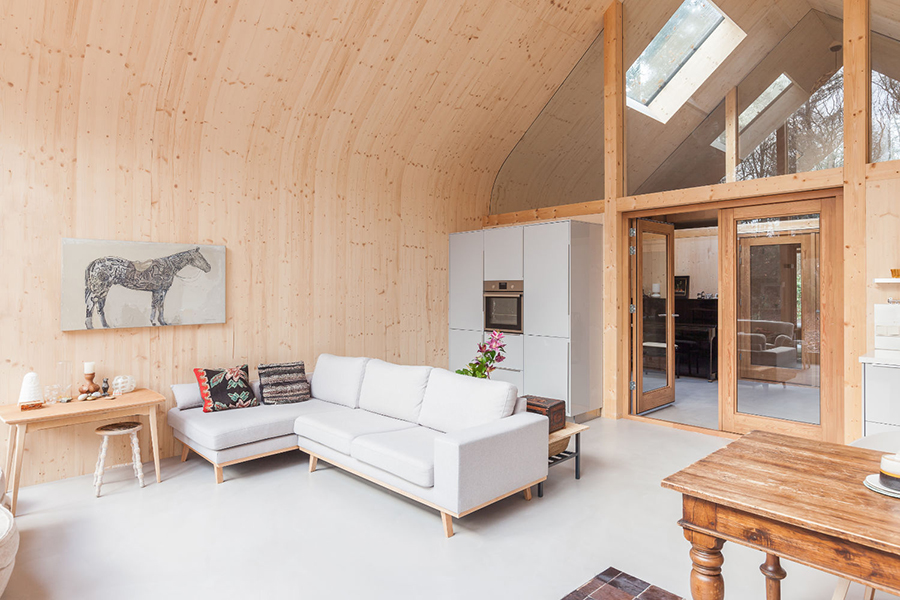 The custom, modular cabin measures 861 square feet. The front and back walls are two stories of glass. The glass walls allow in plenty of natural light for Harmsen to evaluate her work. The glass walls have the added benefit of framing stunning views of the forest outside of Giethmen. Inside the cabin, the central feature is a wooden volume that holds the kitchenette, bathroom, and shower. A set of stairs leads up to the sleeping loft. The north side of the cabin provides a space for Harmsen's stone working tools.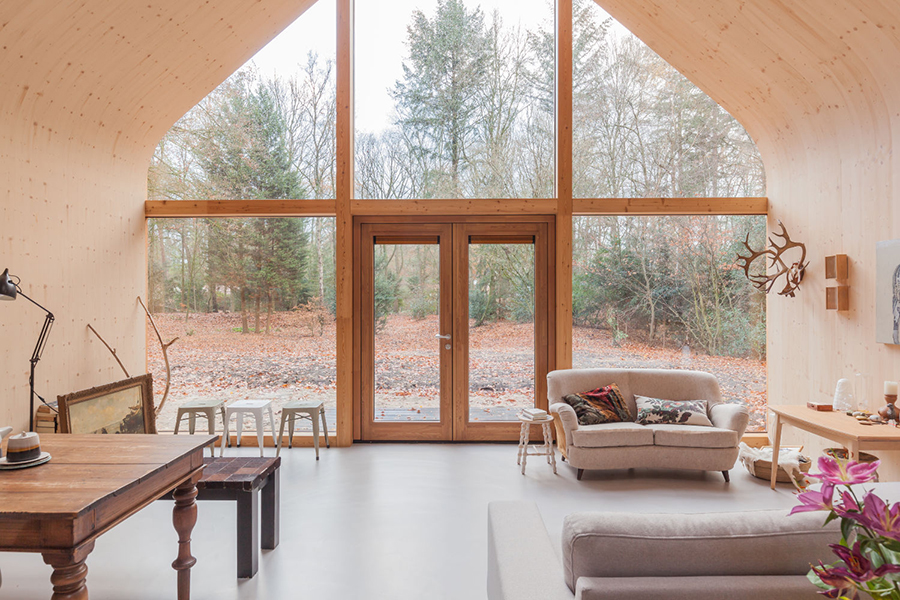 The ground floor of the cabin is poured concrete that has been pigmented. The same concrete was used for the shower walls. The rest of the home is done in three-layered pinewood sheets. But there are no sharp corners here. Rather the wood is bent into gentle curves. "The curved connections between the top of the wall and the ceiling allow the Indigo to withstand high structural forces occurring at this bending point without other structural support features," explains Daniel Venneman, Woonpionier's cofounder. "This gives us complete freedom for the interior layout."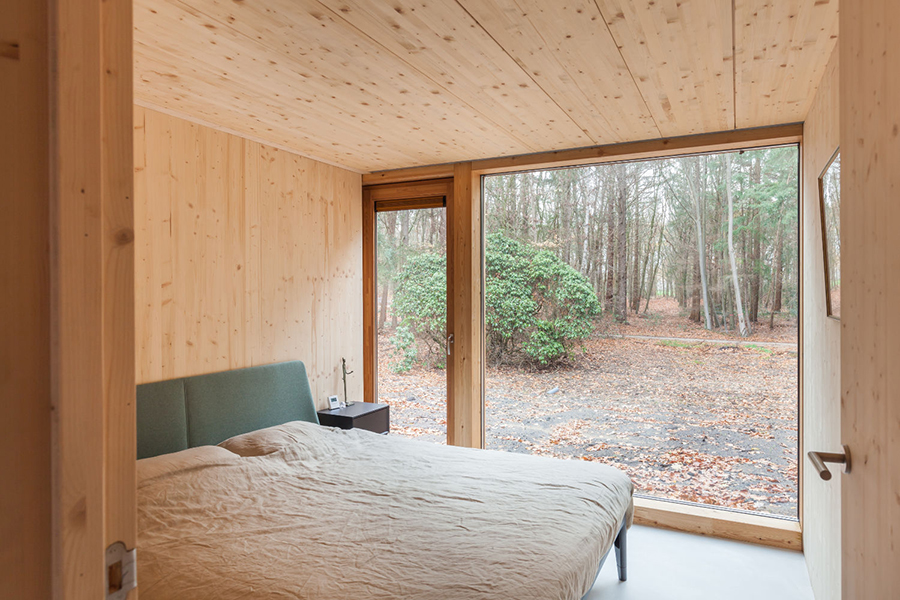 While the look is both beautiful and soothing, it wasn't without its challenges getting it done. "Two weeks before we started building, the factory that made the wooden sheets we wanted suddenly stopped producing them," reports Venneman. "Thankfully, we managed to solve the problem by making small incisions in the back of the three-layered wooden sheets, which made them bendable to suit our purposes." The results speak for themselves. If you're interested in experiencing this cabin for yourself, Harmsen rents it out when she is traveling.