This $13 Million Mansion Comes Complete with a Swarovski Crystal Chandelier
You can't rewrite Australian property history with just any old estate; you have to do it in style. Presenting, this Sydney mega mansion and its Swarovski Crystal chandelier, on sale for a whopping AUD$13.8 million. Anyone wanna go halves? Featured in the Telegraph, this 2.02ha estate features resort-style facilities aside rural countryside views of Dural, six bedrooms, nearly 1000sqm of internal space, a staircase that took a month to complete, and of course, the aforementioned imported European 72 light Swarovski Crystal Chandelier. We can feel Gatsby blushing.
You'll also like:
Studio 91's Canto House Invites You Outside
$15 Million Sequoia Lodge Offers Treetop Luxury in the Adelaide Hills
Epic Batman Garage in 'Wayne Manor' House in Toorak Melbourne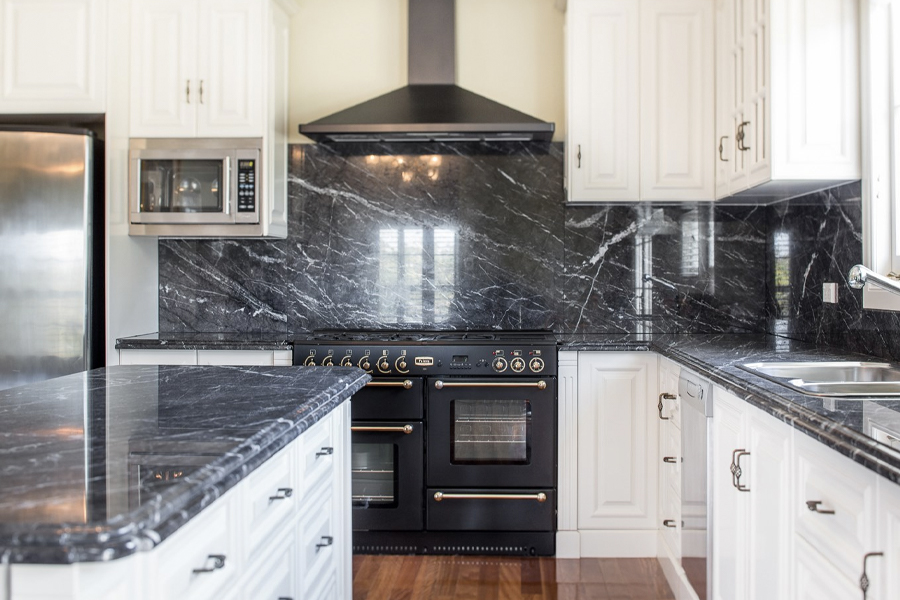 According to CoreLogic records, mining and construction equipment businessman Chris Jelen has owned the Dural landholding for 19 years, paying just AUD$714,000 for the block of land back in 2001. Now sitting with a price guide of AUD$13.8m this palatial estate is in the professional hands of Alison Coopes, director of Agency by Alison Coopes. Yup, they're bringing out the titular big guns to sell this one.
If sold, the house would surpass the previous record-holder by AUD$2.95m, according to CoreLogic. An amount that engulfs the combined total spent on Dural's largest house. Completed in 2010, owners poured $60,000 into a fountain and fire pit area and hammered in $360,000 for iron fencing and gates. Plus, Coopes is pretty confident that the landscaping costs alone would have been $500,000.
Taking two years to finish, 'Belvedere' as it is called, the mansion features a tennis court, a swimming pool, rumpus room and bar, two spa baths and a seven-car garage within its 974sqm of internal living space. Using 360 cubic meters of concrete, 100,000 schooner bricks, custom Italian marble flooring and Georgian style Corbels, the Jelen family took John Hammond's words from Jurassic Park a little too seriously.
Located in the "Golden Triangle" of the Dural area, Coopes told RealEstate.com it was unusual for a block of this size to have elevated views and not be affected by powerlines. A common nuisance in the triangle. Explaining the methods in which construction was undertaken, Coopes said " will never deteriorate" or  "need to be structurally repaired," describing it as, unlike anything she has seen before. Better yet, the house is barely being used by the owners who, following a recent renovation, are now living in a tiny section of the mansion on the ground floor. "It feels brand new with most of the house having been unlived in," said Coopes.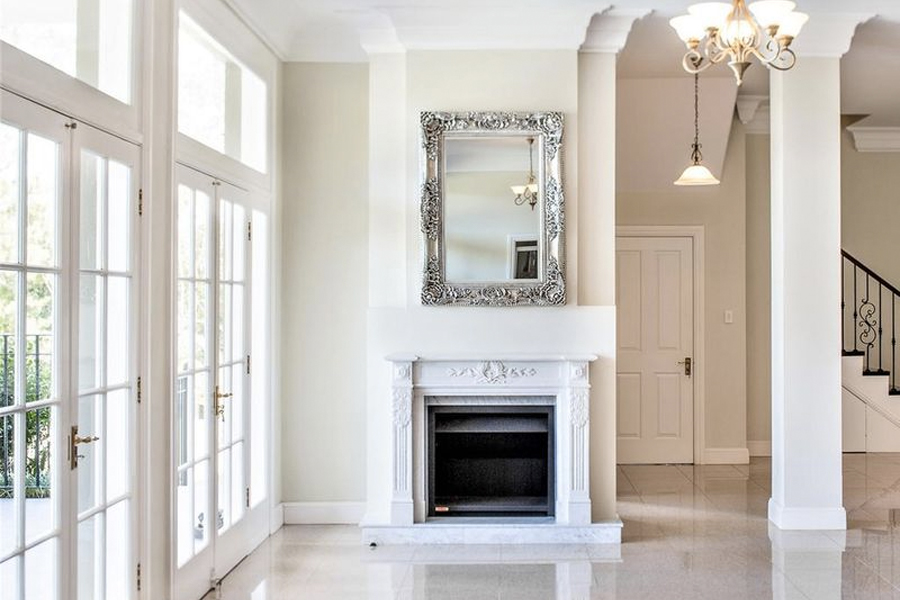 Inundated with inquires and potential buyers from all over Sydney, Coopes said many are looking for a weekender home rather than a place to live in. Referencing city-slickers wanting "to make a change," many don't want to drive more than 40 minutes from the city. Well, with two driveways, a service access gate with staff carpark, and a seven-car garage that could even accommodate a car stacker, you might as well start a convoy!
Coupled with a gym that can be converted into a home cinema, a rumpus room and bar combo, high ceilings and oversized bedrooms, Belvedere is truly offering the ultimate in luxury living.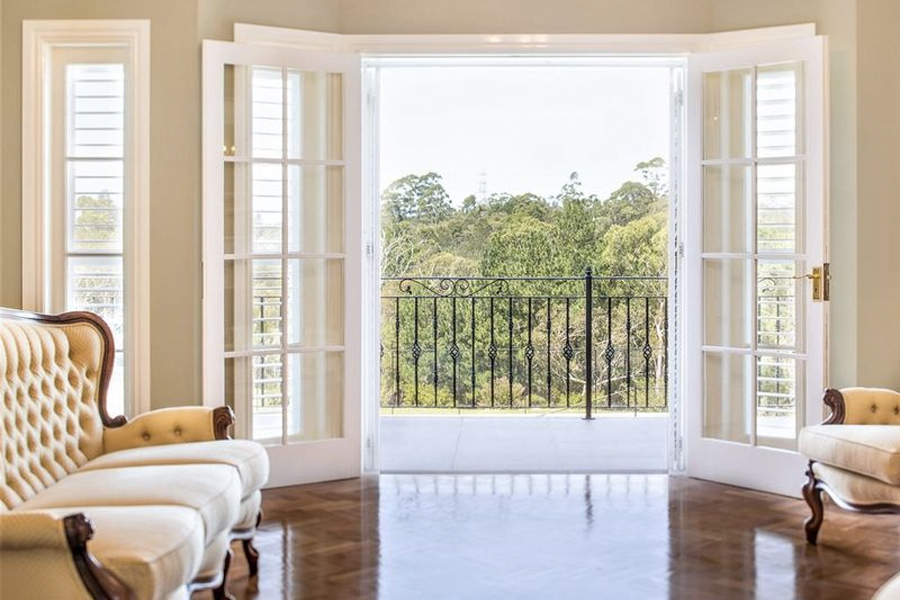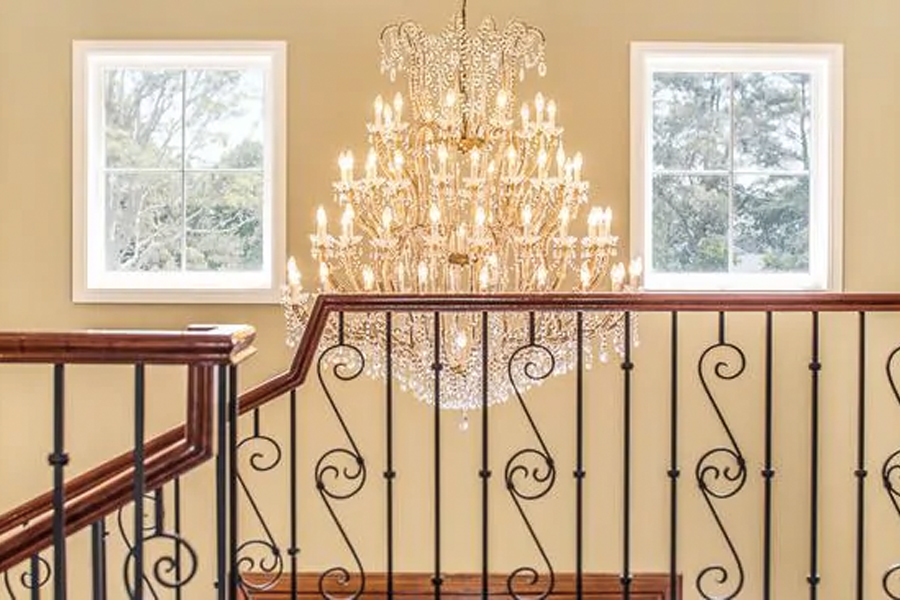 You'll also like:
Studio 91's Canto House Invites You Outside
$15 Million Sequoia Lodge Offers Treetop Luxury in the Adelaide Hills
Epic Batman Garage in 'Wayne Manor' House in Toorak Melbourne