This Finnish Wooden Cabin is a Fine Fishing Getaway
When your holiday trip is plagued by having to commute to and from your favourite fishing hole, you're really only left with two options: keep slogging away the miles, wasting precious time as you go to and from your desired location, or, build a cabin. Berlin-based Jonas Becker and Tim Bergman of Politaire Design Studio opted for the second choice, building a cosy cabin that turned into the perfect place for a wilderness retreat. Using a plot of land owned by Bergman's mother, the duo built the perfect fishing hideaway.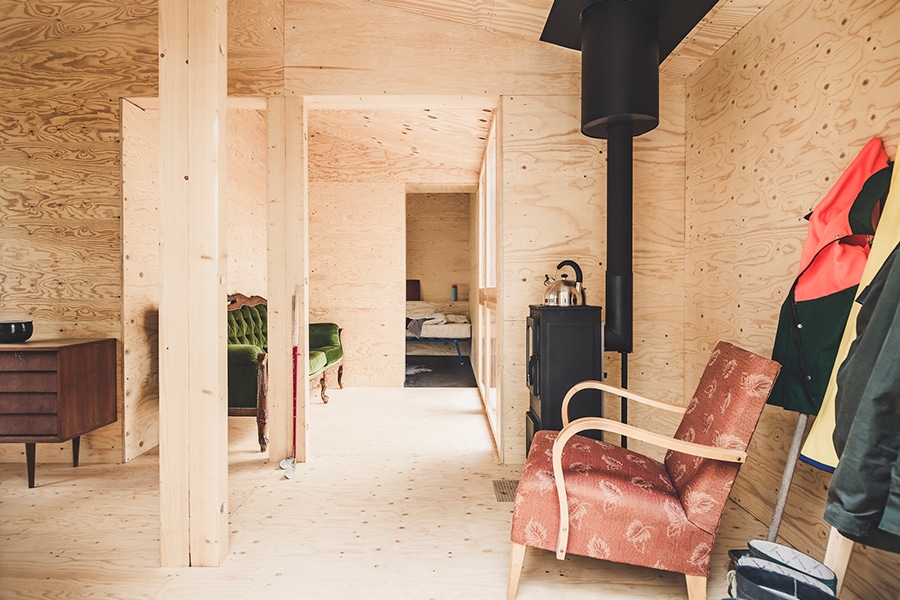 The cabin was developed as a bachelor project and benefited from the guidance of Jan Kampfstoff from Modulorbeat Architects. Located near a lack in Finland, the little cabin was started in the summer of 2014. There's no direct road nor is there an electric supply for the cabin, making it completely off-grid and thoroughly connected to its natural surroundings. Access to the cabin is gained by way of a 650-foot long wooden walkway.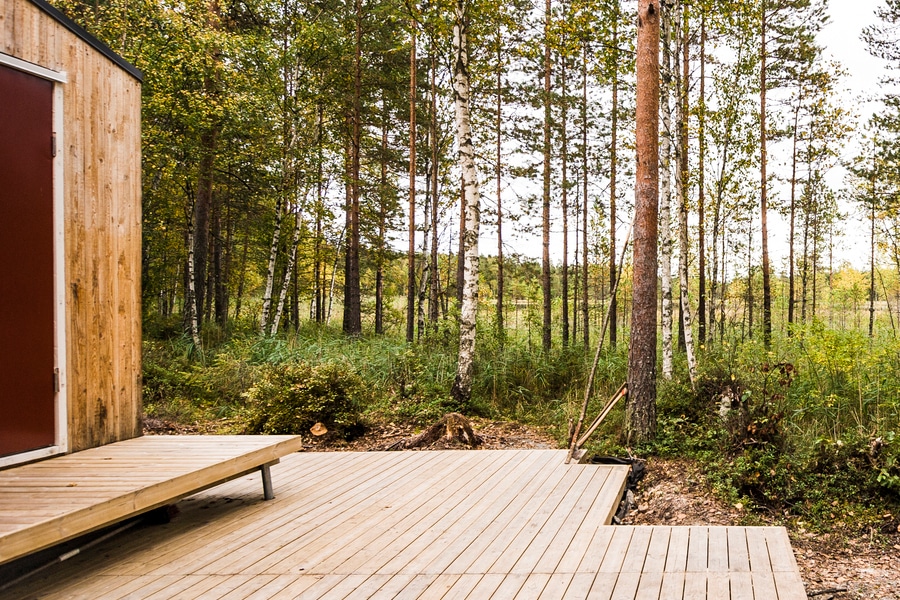 Being restricted by the location and further restricting themselves to keep to a total budget of USD$14,000, the duo opted to use a modular design. The cabin started with the installation of 17 timber frames, to which plywood and local boards were attached. Both the inside and the outside feature this simple approach. The cabin has four areas, each with their own views.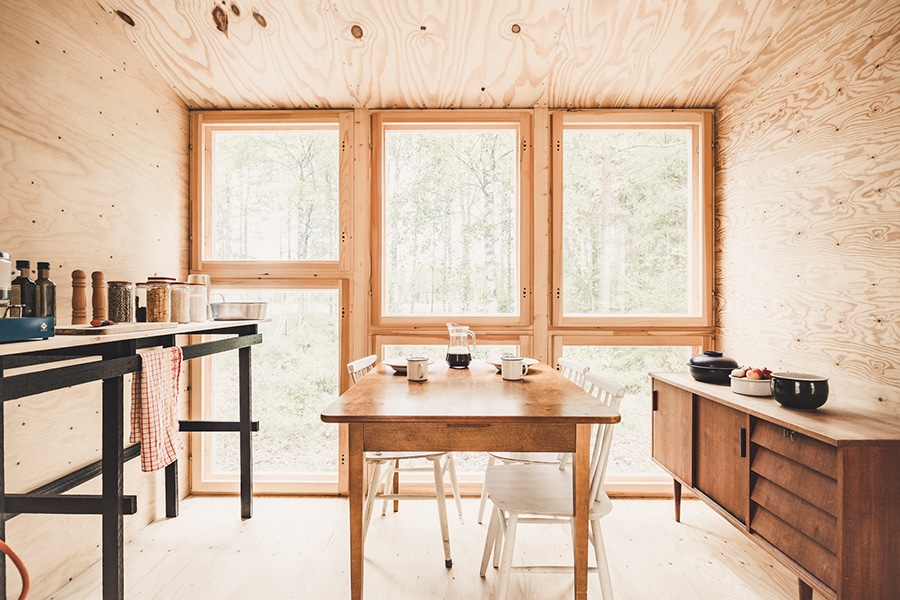 The rooms include a kitchen, living room, bedroom, and a sauna. The sauna, along with a small wood-burning stove provide the warmth for the cabin during rough Finnish winters.
The restrictive approach proved both challenging and rewarding to the duo. "As we built everything ourselves," recalls Bergmann, "we not only cut costs, but we were also able to make changes along the way.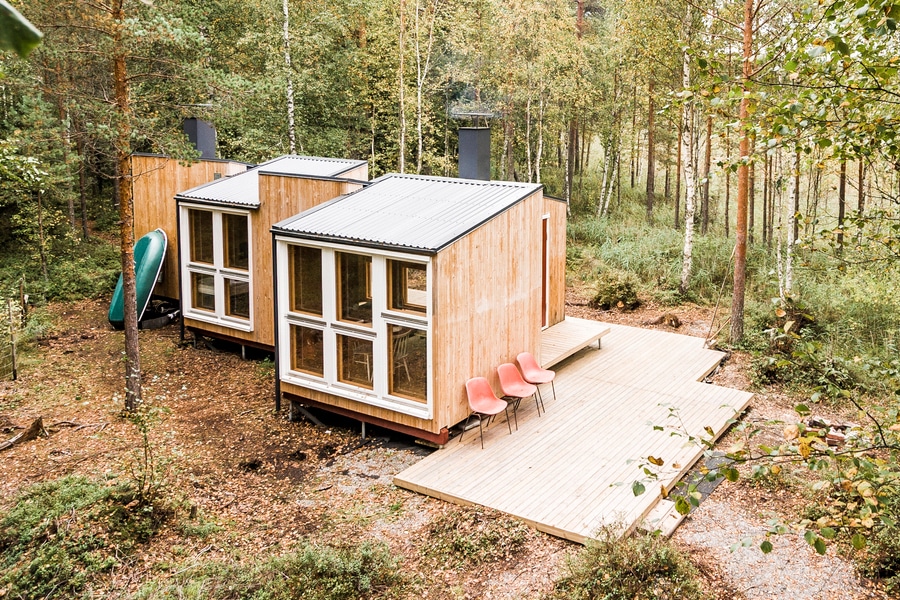 As a result, we extended the terrace, built the roof ourselves after all—contrary to the initial plan—and made the stovepipes ourselves."