Step Inside Tom Clancy's Insane Triple Penthouse
The elegant Baltimore waterfront Ritz-Carlton Triple Penthouse, formerly owned by beloved New York Times best-selling author is going up for auction on 12 December with no reserve. If you have a few million dollars that you don't mind handing over, then why not live out your boyhood dream of becoming a super spy and make the winning bid on Tom Clancy's former home.
You'll Also Like:
Joe Rogan's Insane $4.5 Million Bell Canyon Estate is Up For Sale
This Japanese Spaceport Concept Brings Space Travel to the City
Aston Martin and Sir David Adjaye Just Designed 5 of New York's Most Luxurious Homes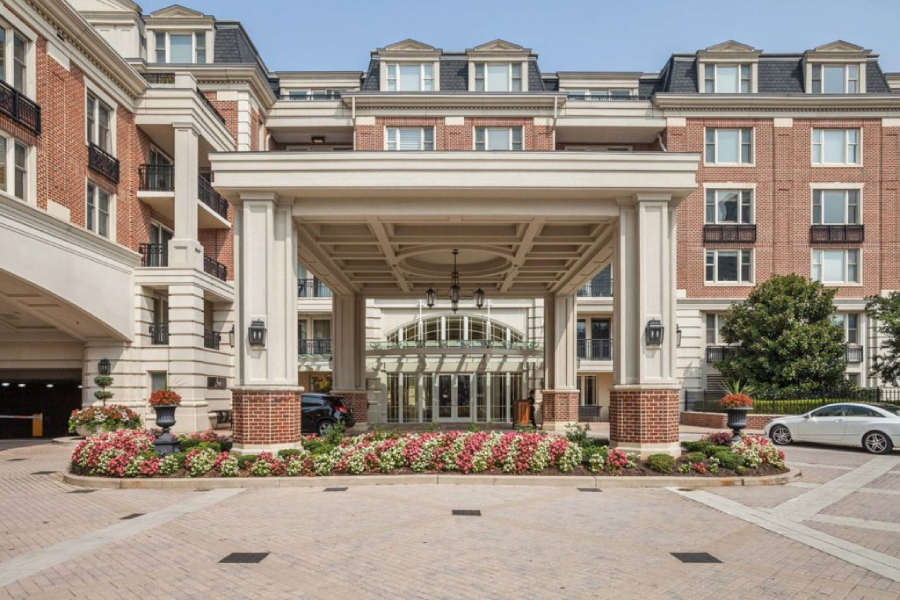 Constructing this gargantuan 12,000 Sq Ft Ritz-Carlton penthouse estate took two years and a price tag of over US$15 million. The Baltimore residence reflects Clancy's exquisite tastes through the ridiculous combination of three penthouses into one big mega-penthouse. Matched only by quality craftsmanship that brought this piece of architecture to life, one lucky individual will soon have the chance to experience it all themselves.
Going to auction 12 December, without reserve and with remote bidding available, the four-bedroom penthouse with six full- and one-half bathrooms, located at The Ritz-Carlton Residences, Inner Harbor, Baltimore is for those who appreciate the finer things in life. Designed for entertaining thanks to its open floor plan and unique design elements. Whether it be the spacious rooms or 10-foot ceilings throughout, the former home of Tom Clancy introduces guests to what Elite Auctions describe as "an incomparable living standard."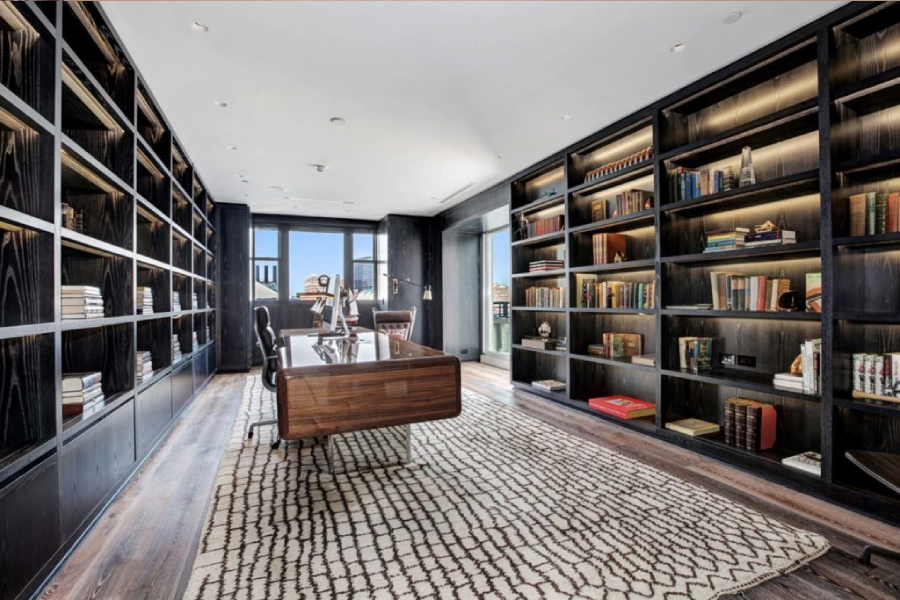 If you happen to live in the area, you can call up Elite Auctions to schedule a private tour of The Tom Clancy Ritz-Carlton Penthouse. Be guided through the breathtaking harbour and skyline views, a dining room capable of hosting dozens of guests, a gourmet kitchen, a premium home theatre, fully custom walk-in closets and dressing areas, a comprehensive in-home gym, a sequestered office featuring custom bookshelves, in addition to five parking spaces, an elevator from the garage to a private vestibule, four balconies and two corner terraces.
Having passed away in 2013, Tom Clancy was well known for his best-selling thrillers including Patriot Games, Clear and Present Danger, The Hunt for Red October and The Sum of All Fears. The man was even a co-owner of his hometown Baltimore Orioles Major League baseball team, which helped net him the extra cash for this epic penthouse.
If you're ready to kick start a new chapter in your life, give Elite Auctions a call.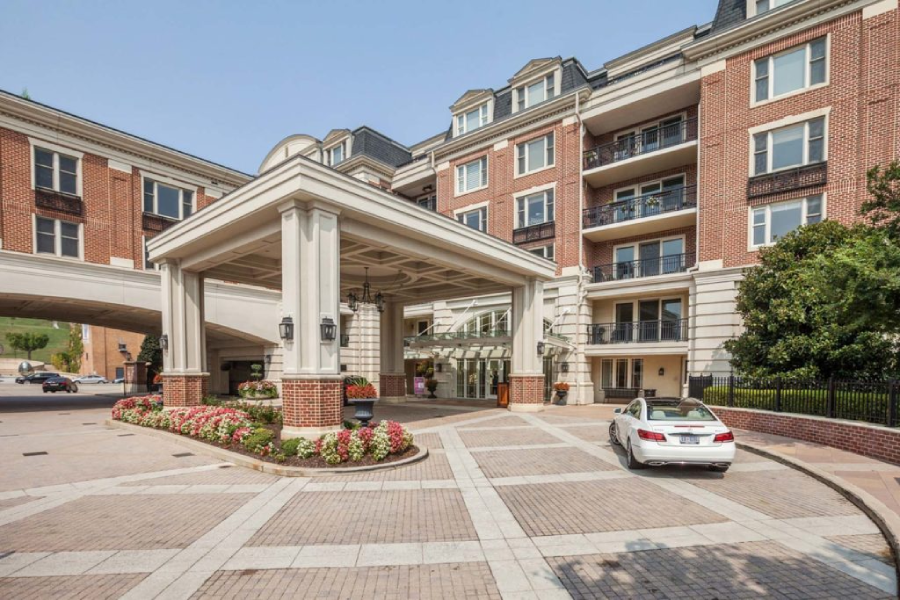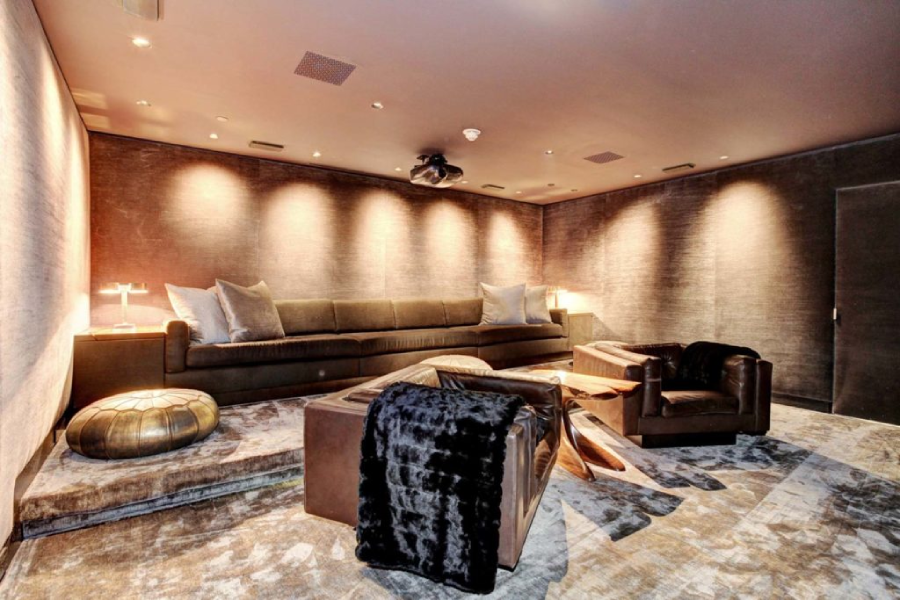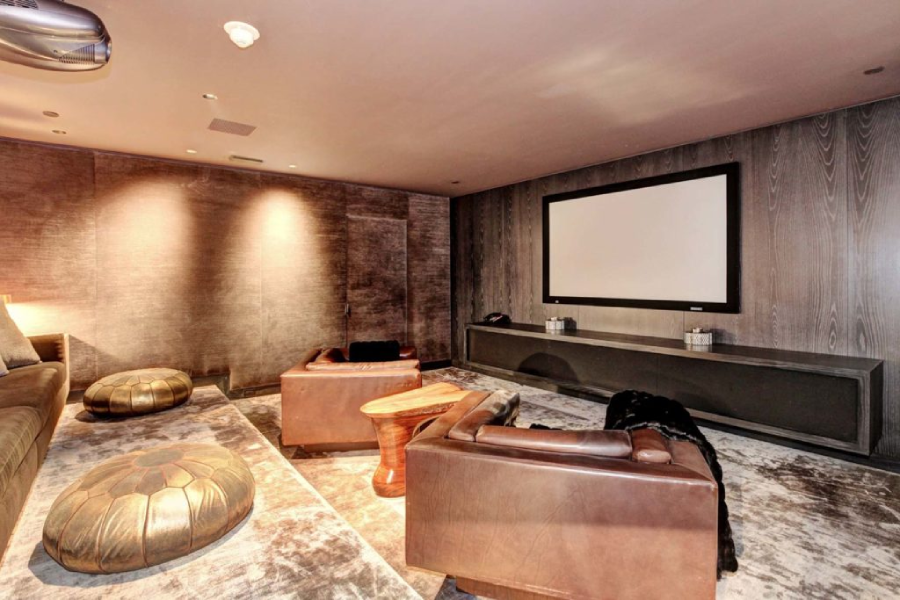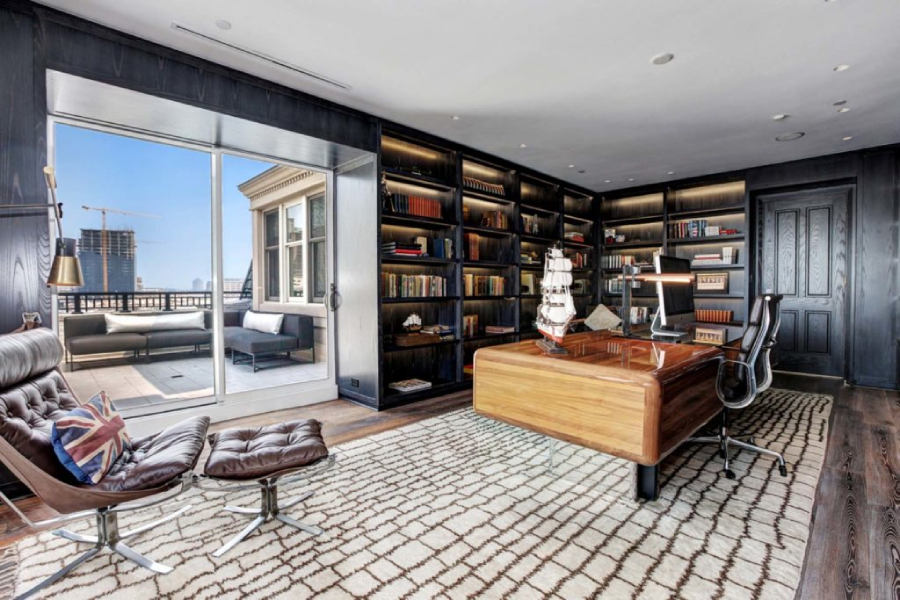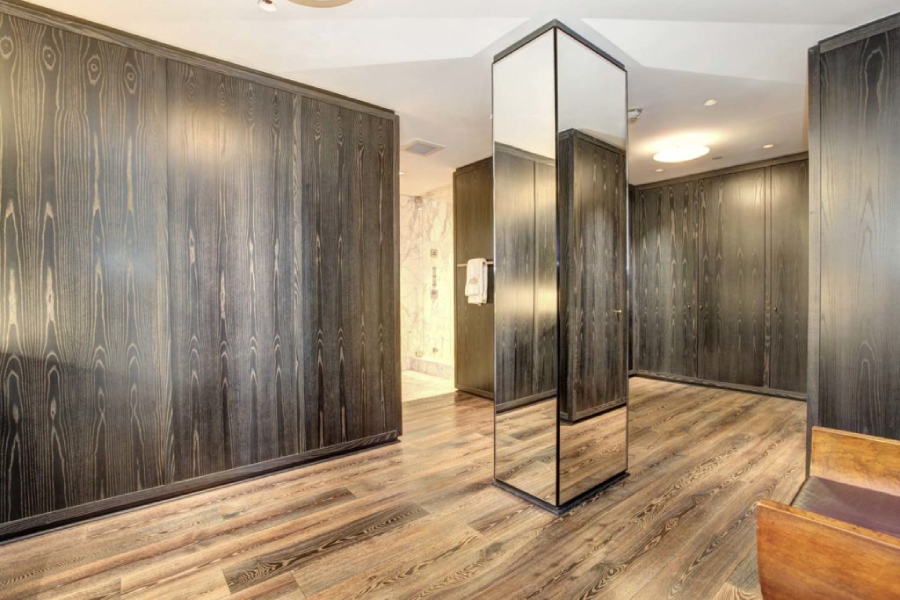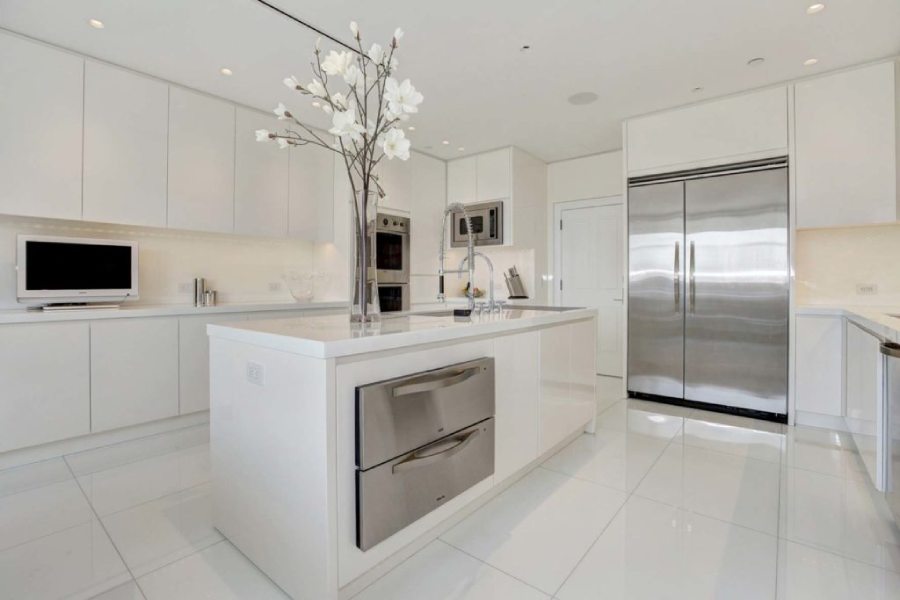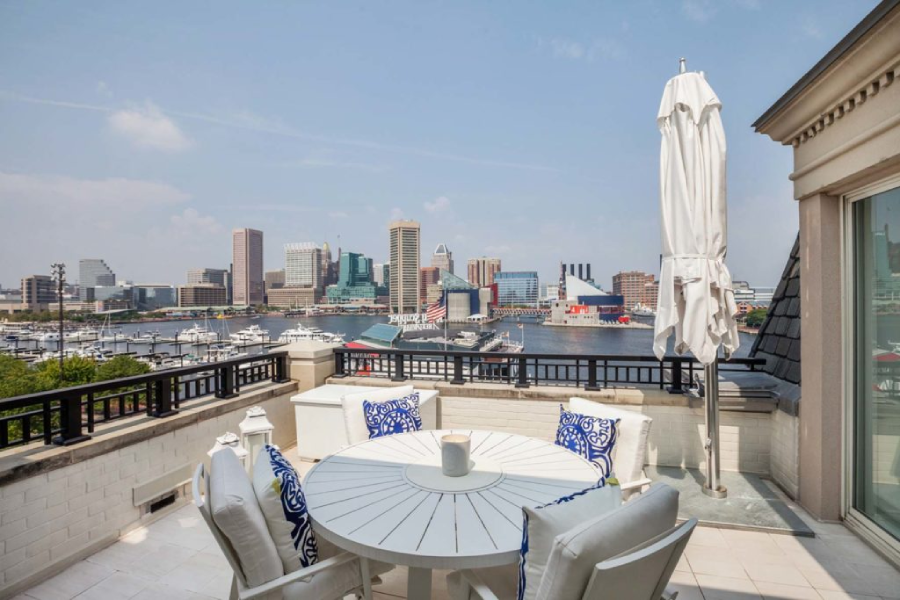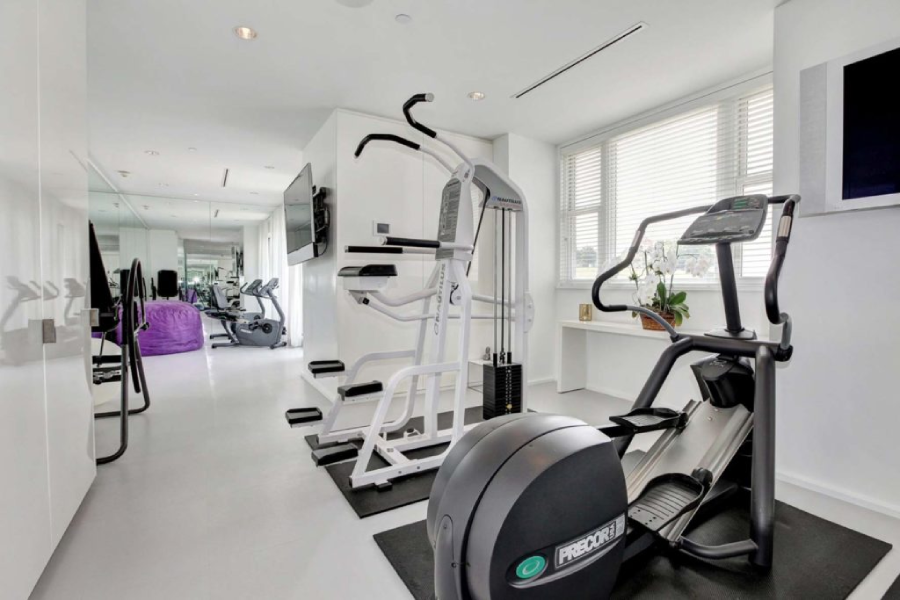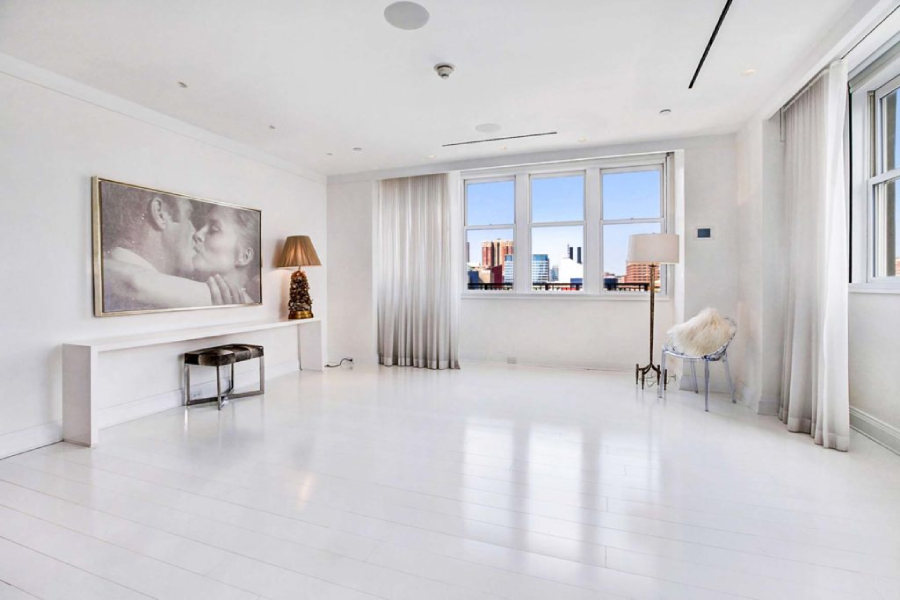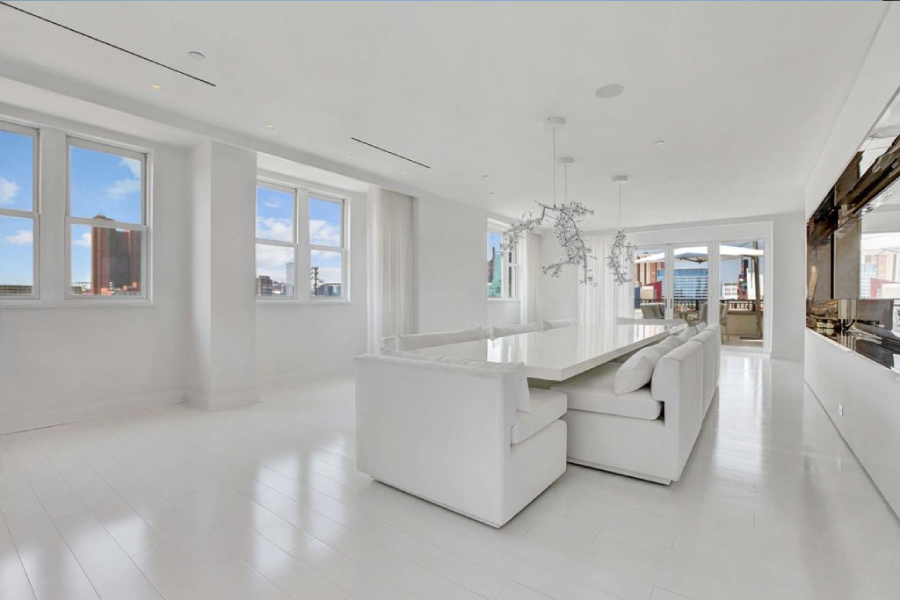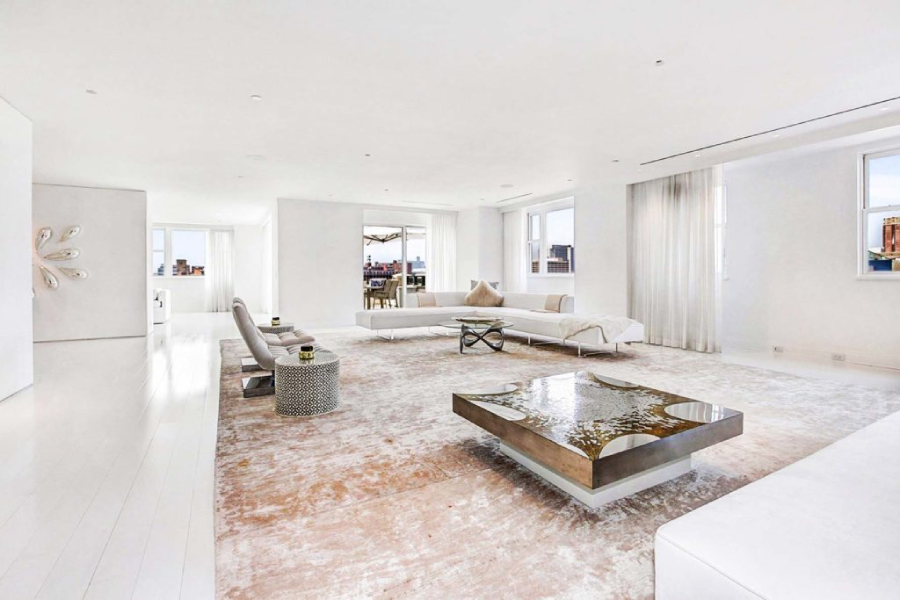 You'll Also Like:
Joe Rogan's Insane $4.5 Million Bell Canyon Estate is Up For Sale
This Japanese Spaceport Concept Brings Space Travel to the City
Aston Martin and Sir David Adjaye Just Designed 5 of New York's Most Luxurious Homes