Inside the $50 Million Colorado Ranch Tom Cruise is Selling
Tom Cruise is reportedly back selling his 320-acre Telluride mountain ranch in Colorado for a cool USD$39.5 million (AUD$51.5 million). Coming just moments after it was announced that fellow believer John Travolta was selling his $5 million waterfront mansion, it appears Scientologists are on the move. With a driveway that extends for over a mile towards a 10,000-square-foot, seven-bedroom, nine-bathroom home that is "built for privacy" and offers "unspoiled natural beauty," its a premium parcel of land available for a lot less than its 2014 asking price of USD$59 million (AUD$76 million).
You'll Also Like:
Inside the $15 Million New York Penthouse Jimmy Fallon is Selling
The Ridiculous Castle From 'Coming 2 America' is Actually Just Rick Ross' Mansion
These Historic 6666 Ranches Could Be Yours For a Cool $440 Million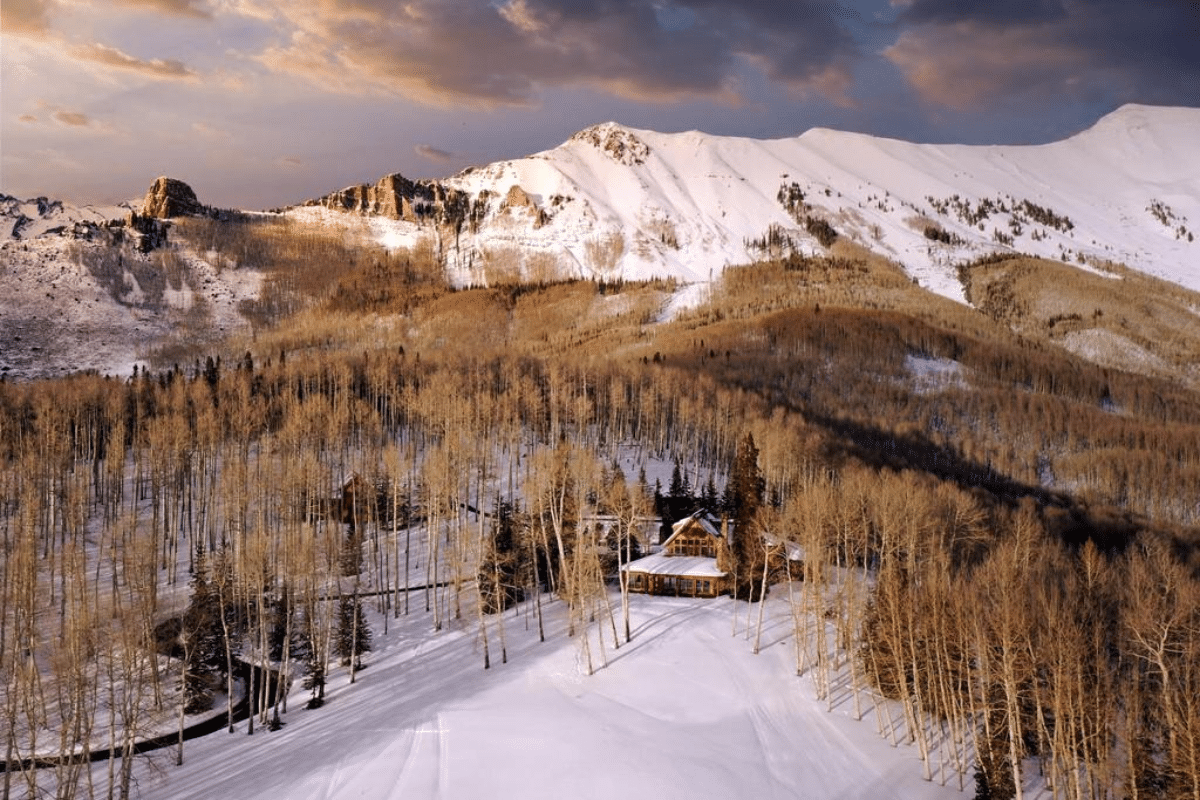 "Luxury meets legend," that's how Eric Lavey and Dan Dockray of LIV Sotheby's International Realty describes the 320-acre mountain retreat that Tom Cruise is selling. Offering "unspoiled natural beauty, sweeping mountain vistas and outdoor recreation abound" the legacy estate is a realisation of nearly 60-years of planning and renovations.
Spending years amassing the land, the 10,000-square-foot, seven-bedroom, nine-bathroom home was built back in 1994. Though he welcomed Oprah Winfrey to his couch in Colorado for an interview in 2008 (not that one) its been reported that the Mission Impossible star no longer calls it home.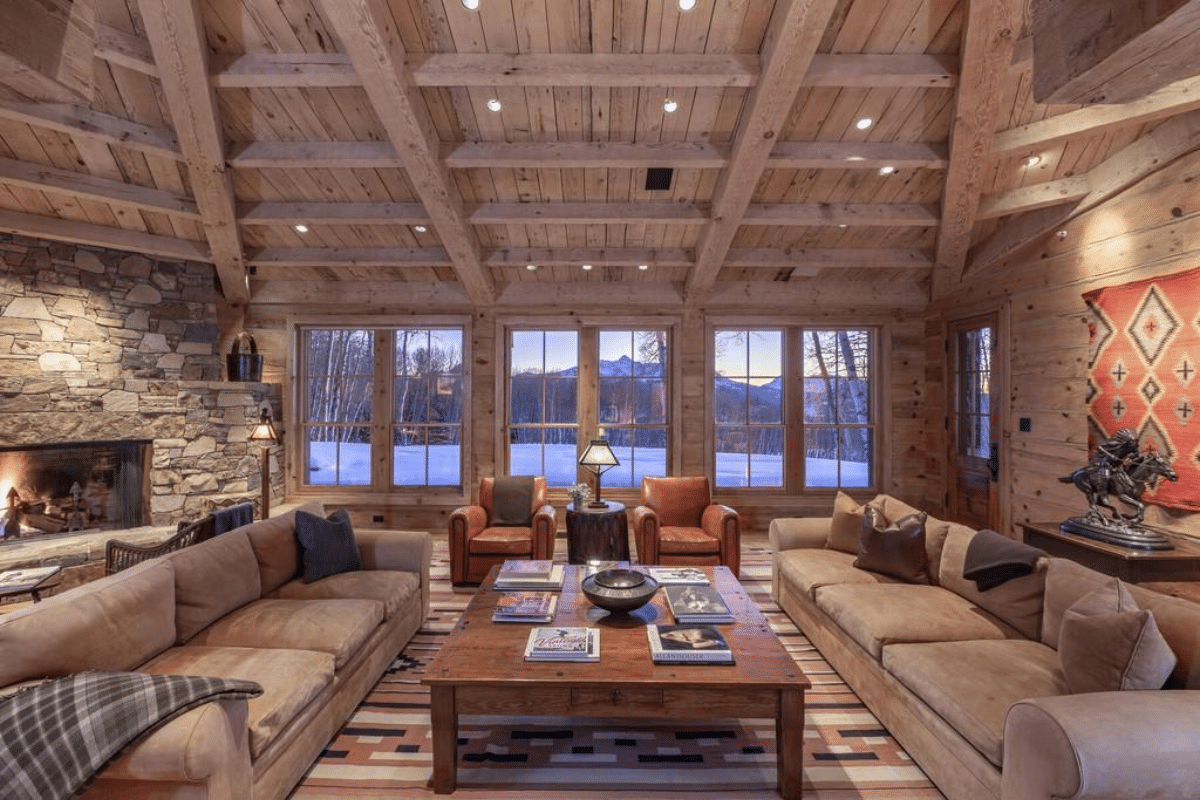 "The biggest draw is how much acreage you have," says Lavey. "The driveway is over a mile along. The privacy level is outrageous, while also being five to nine minutes away from the downtown and the slopes. Despite its age, Lavey notes the properties pristine condition as a result of being built to the "highest level of construction."
Located at 115 Francisco Way, Telluride, Colorado, the estate sits atop an escarpment overlooking "the most breathtaking alpine views imaginable." Boasting bleached cedar timbers and native stone across both the main house and the three-bedroom guest lodge, it's juxtaposed by the rolling hills and snow-capped peaks beyond. Inside you'll find a top-of-the-line chef's kitchen, a fitness centre, a recreation room, a den, an office suite, two fireplaces, multiple terraces, and plenty of outdoor space. Complete with an extensive forested trail enveloped in mountain majesty, its an enticing option for any wealthy adventurer.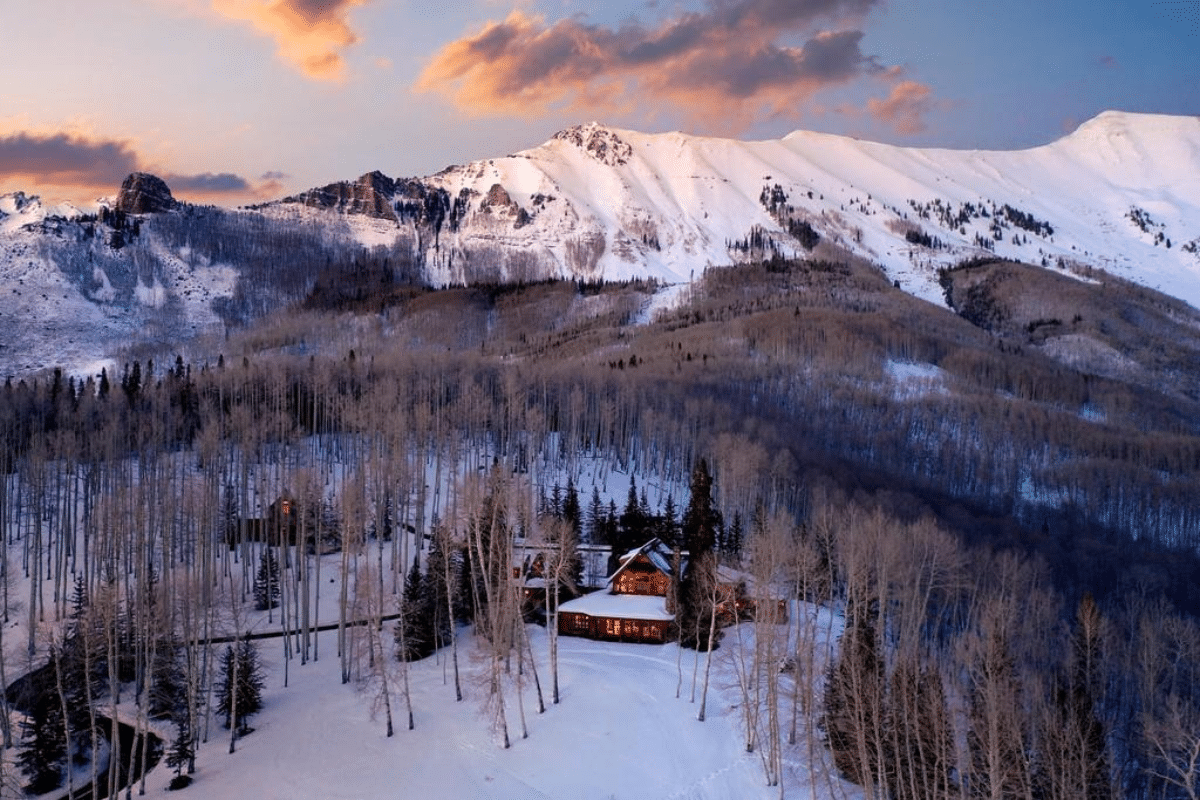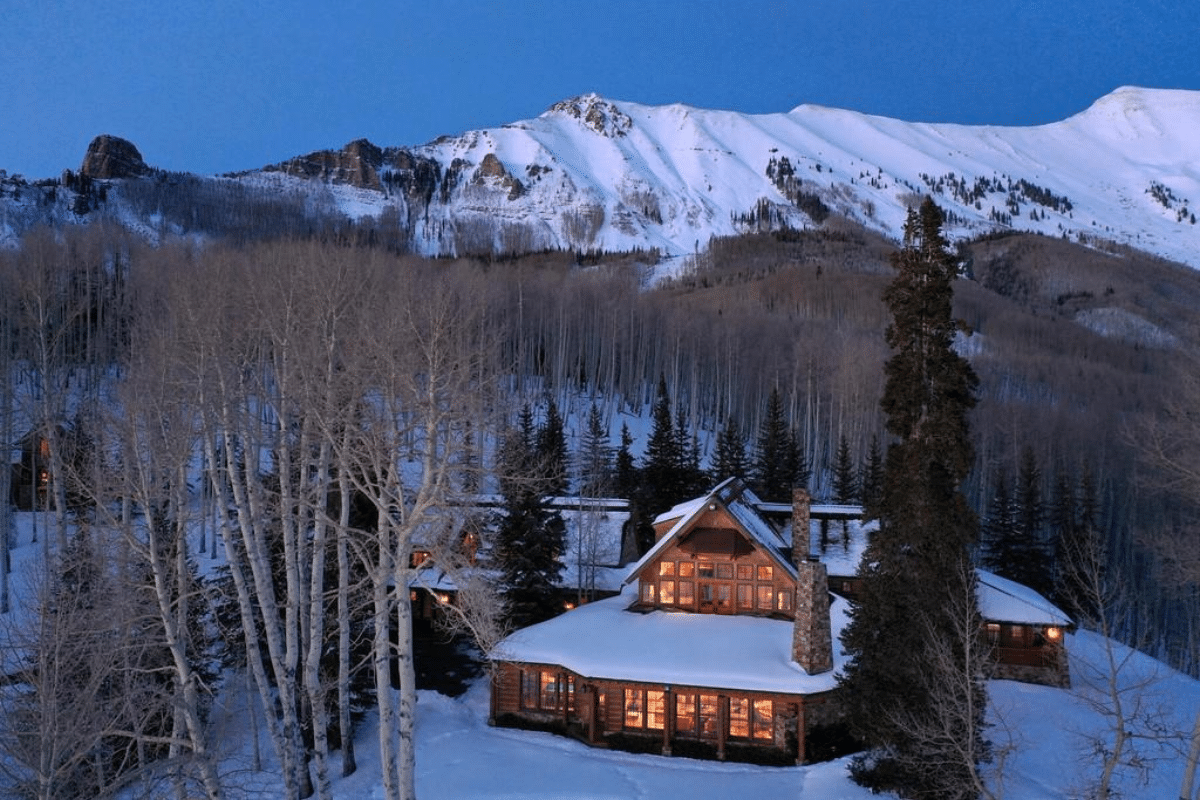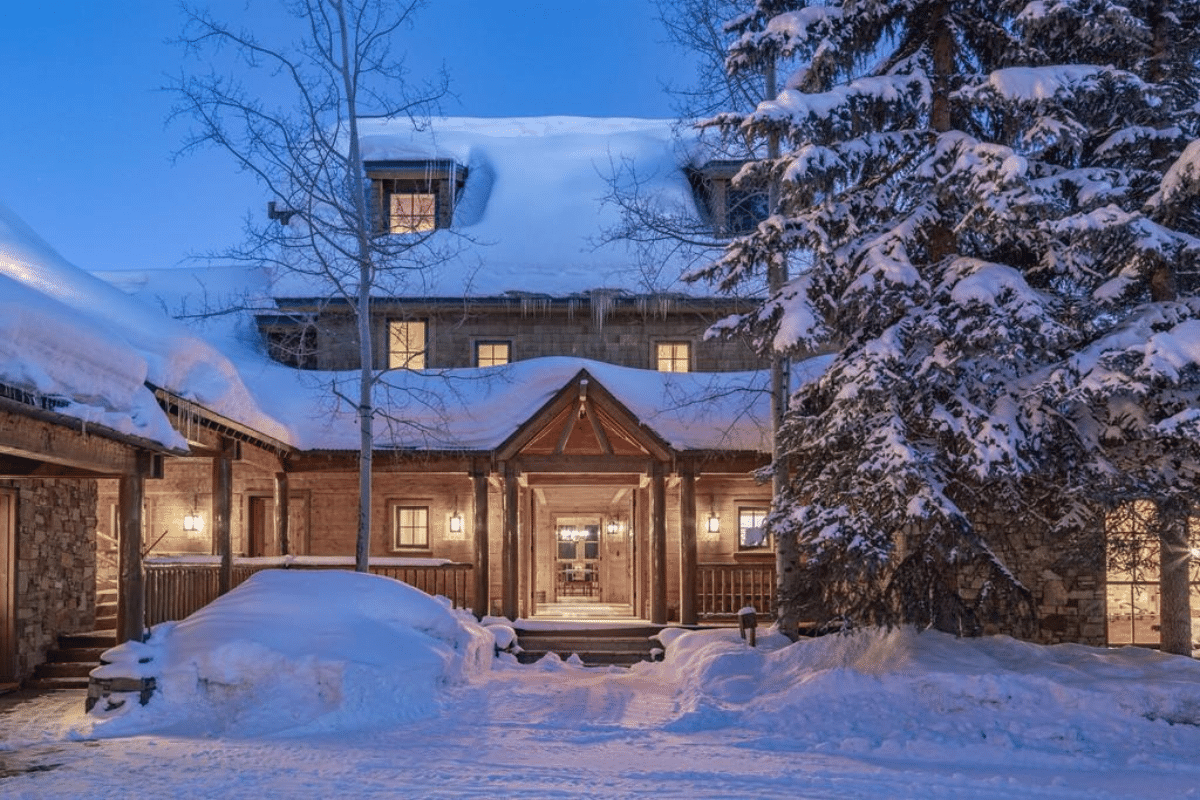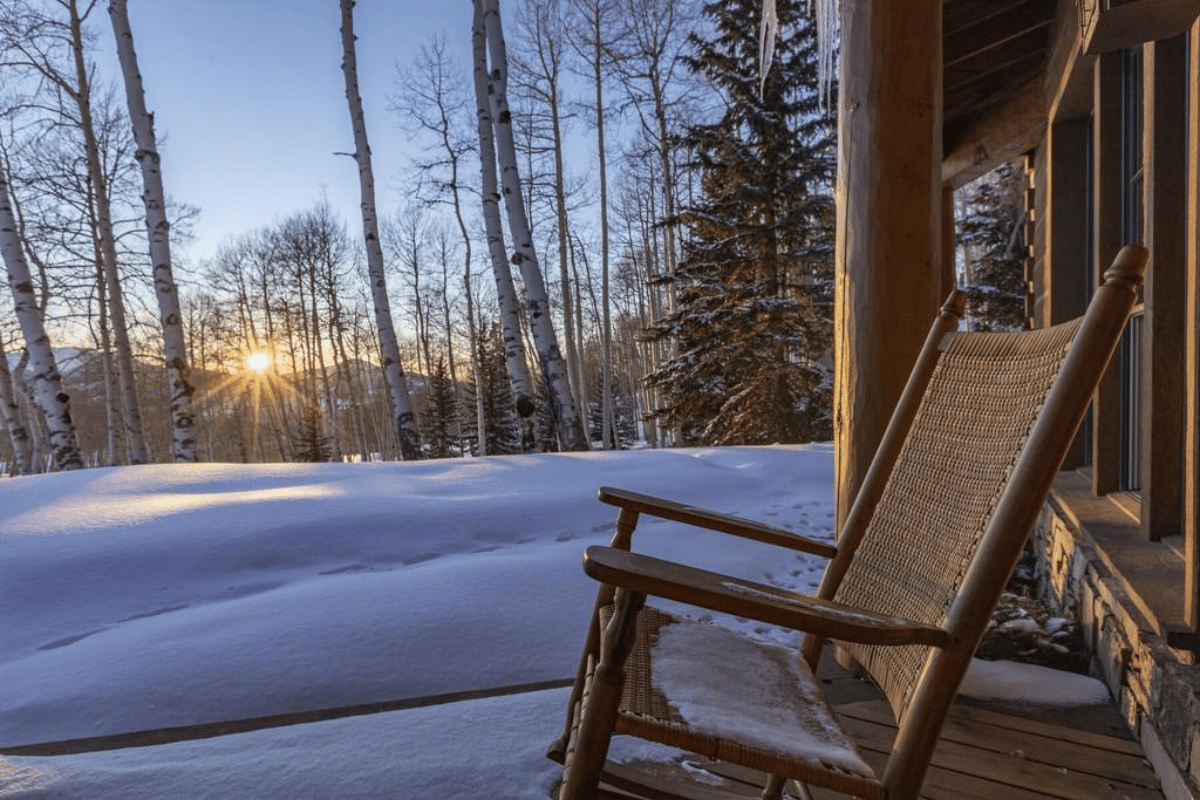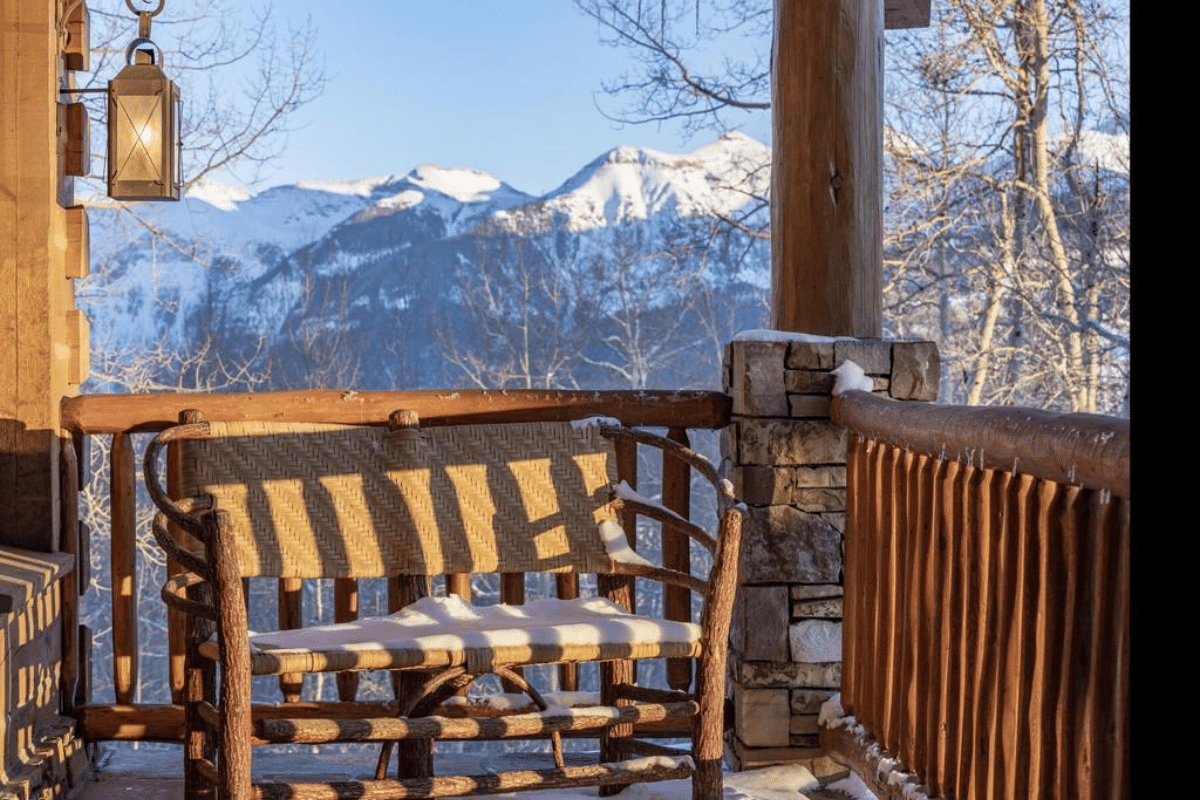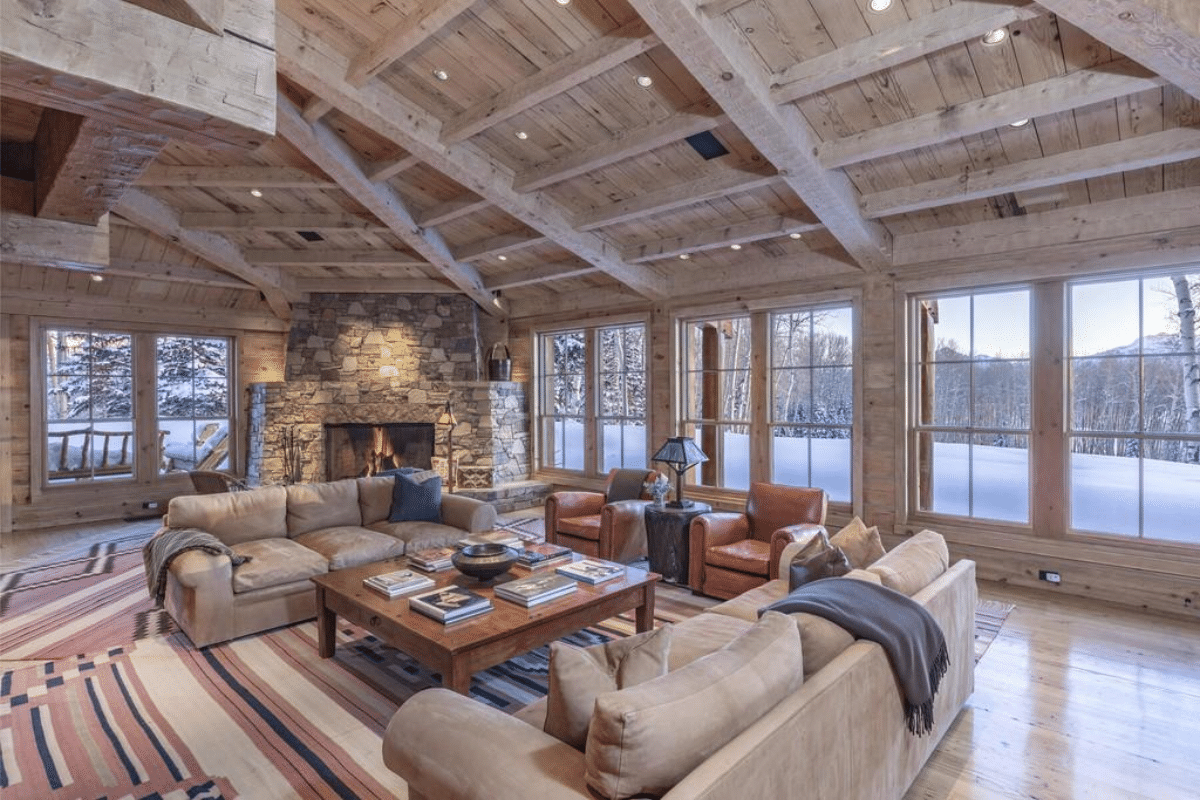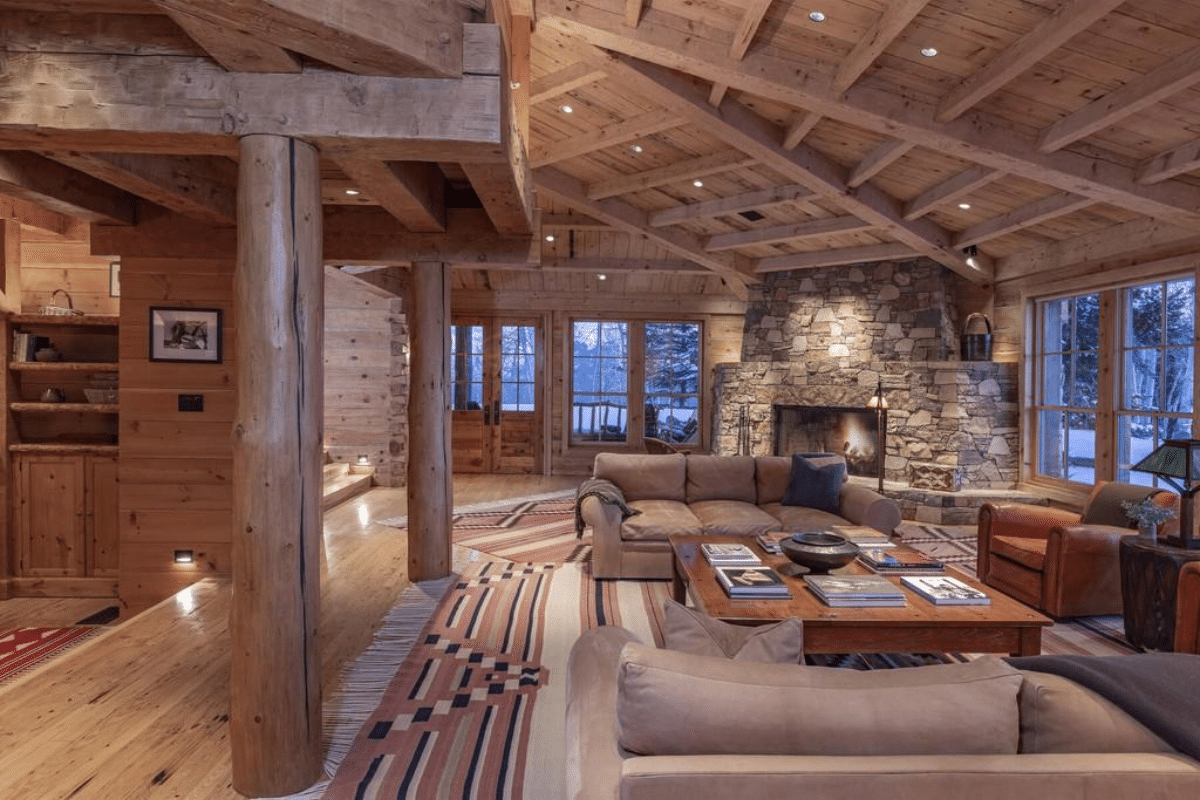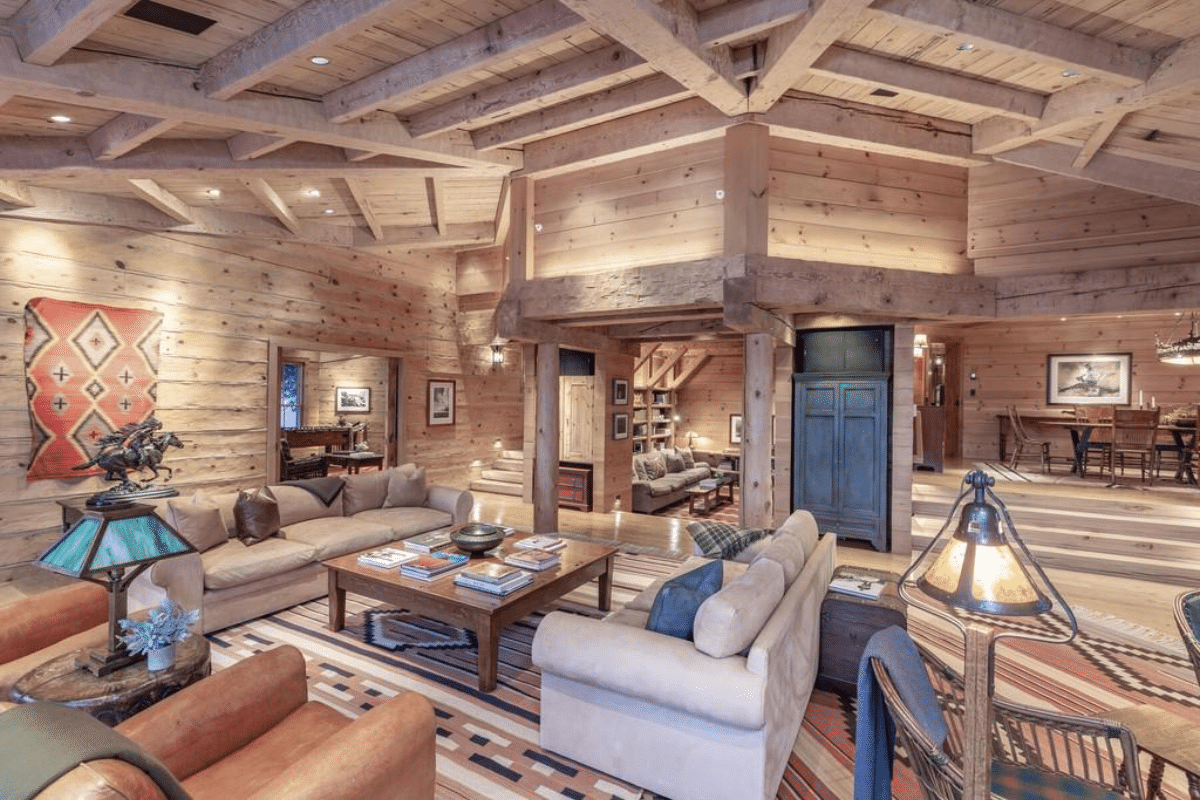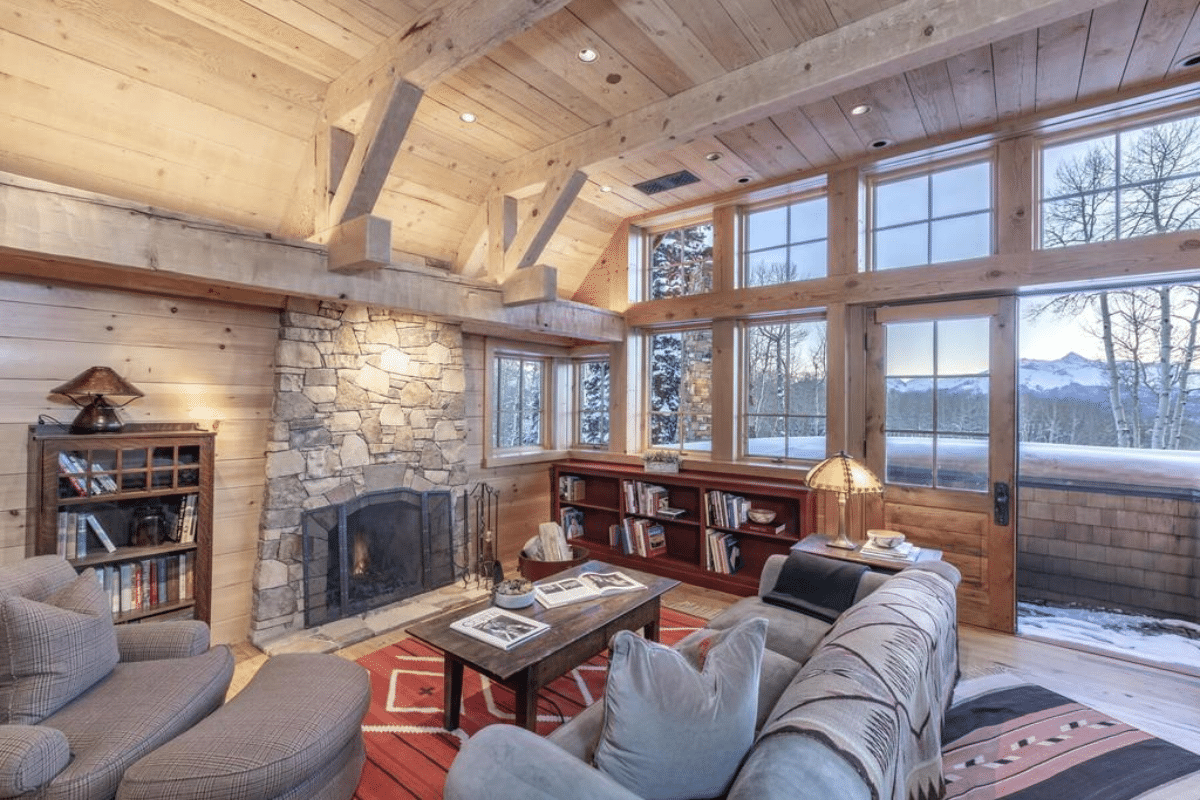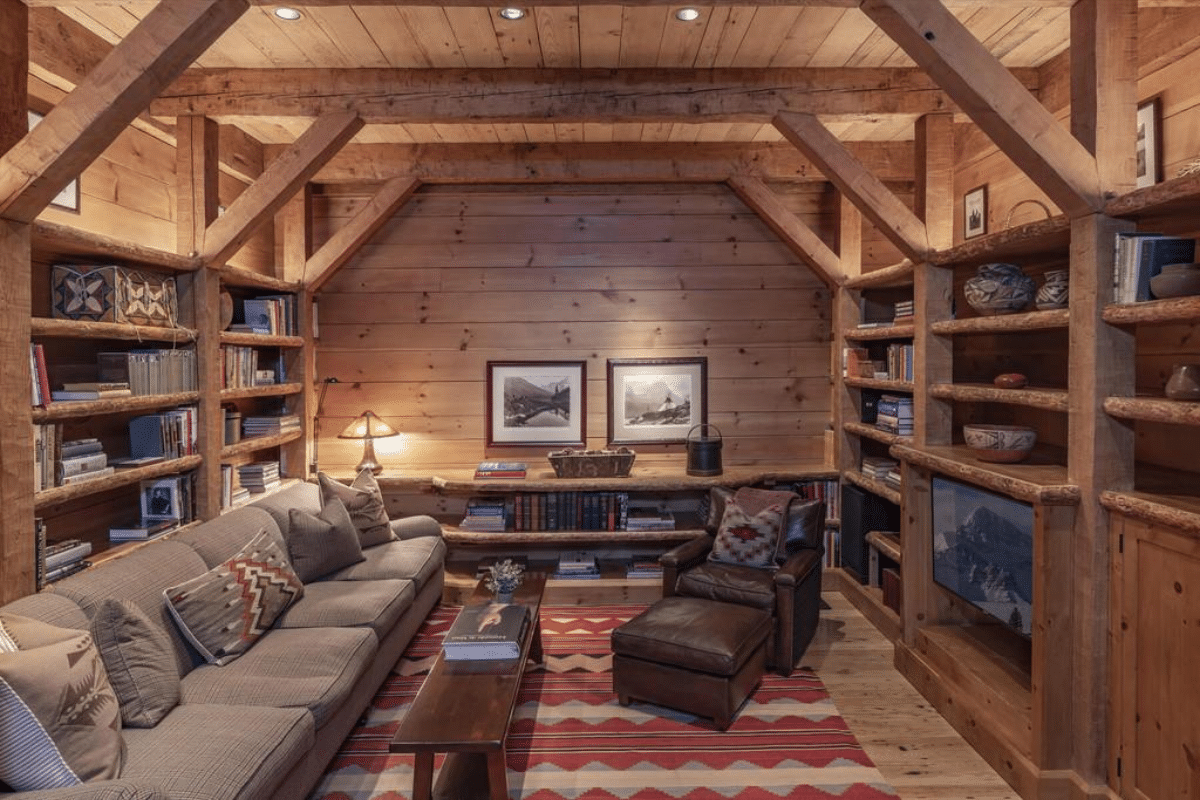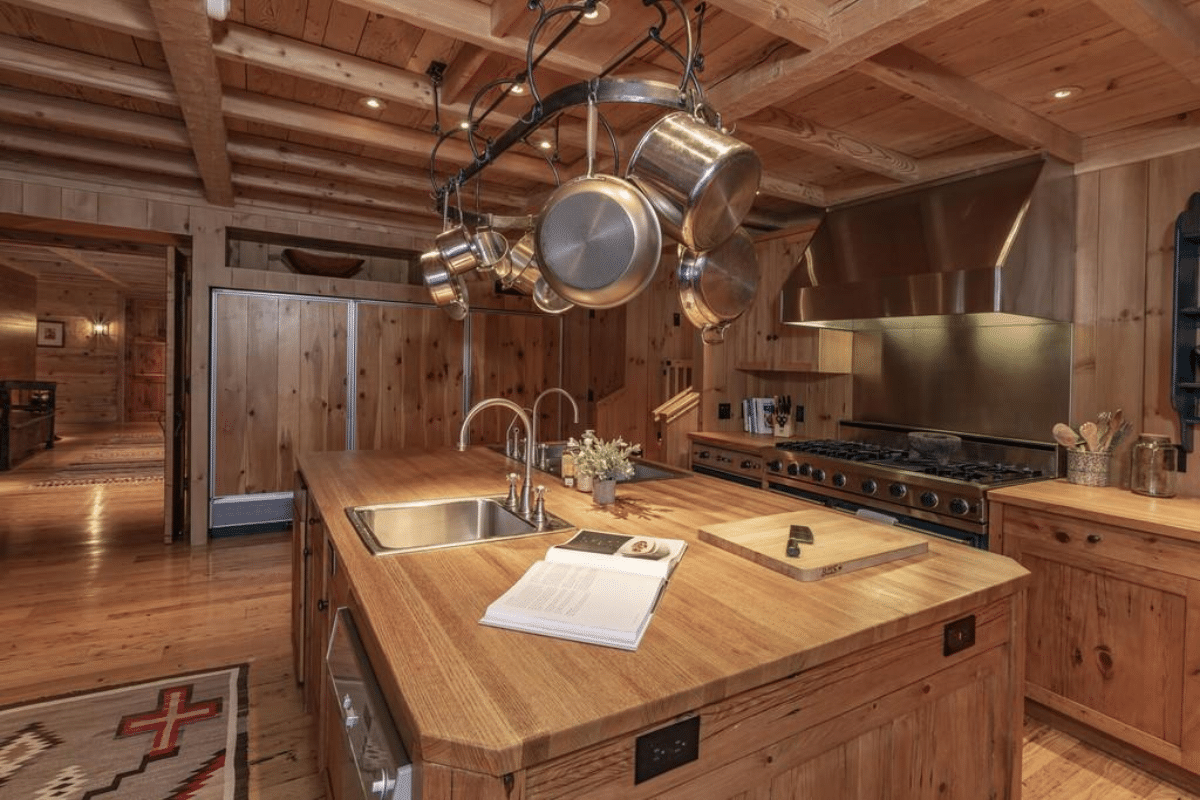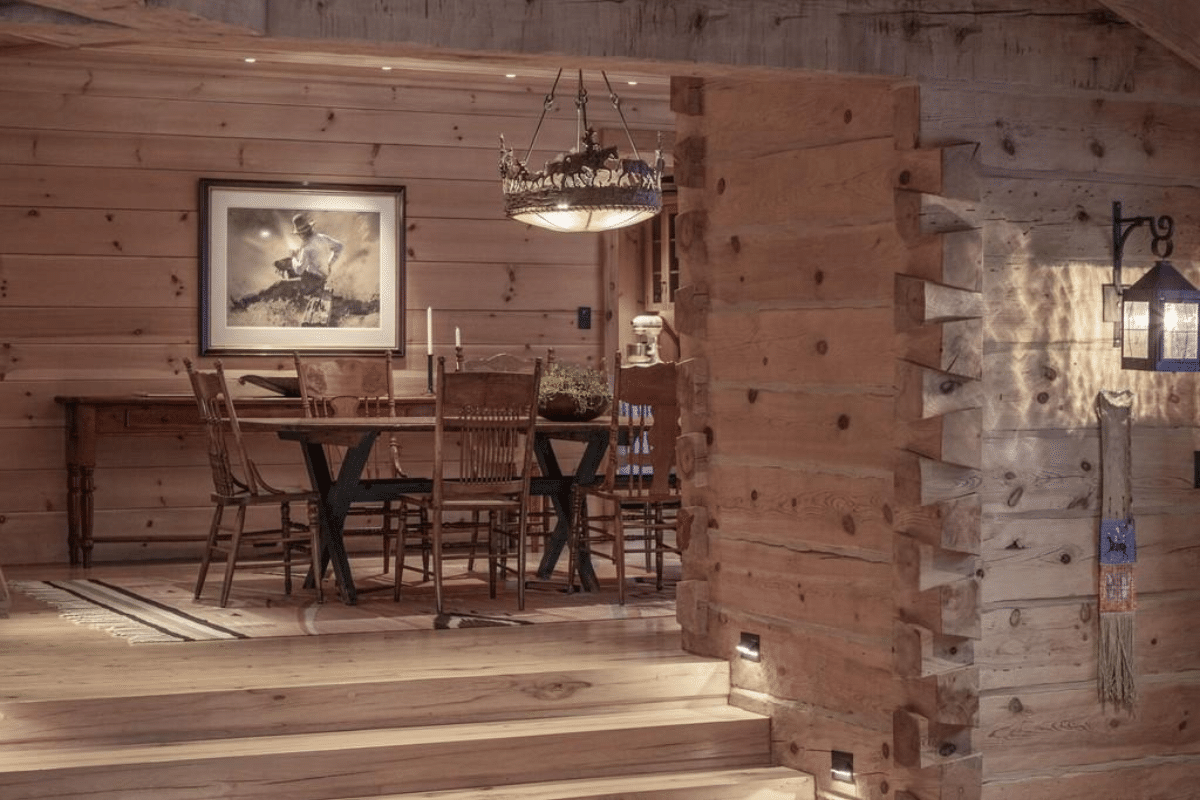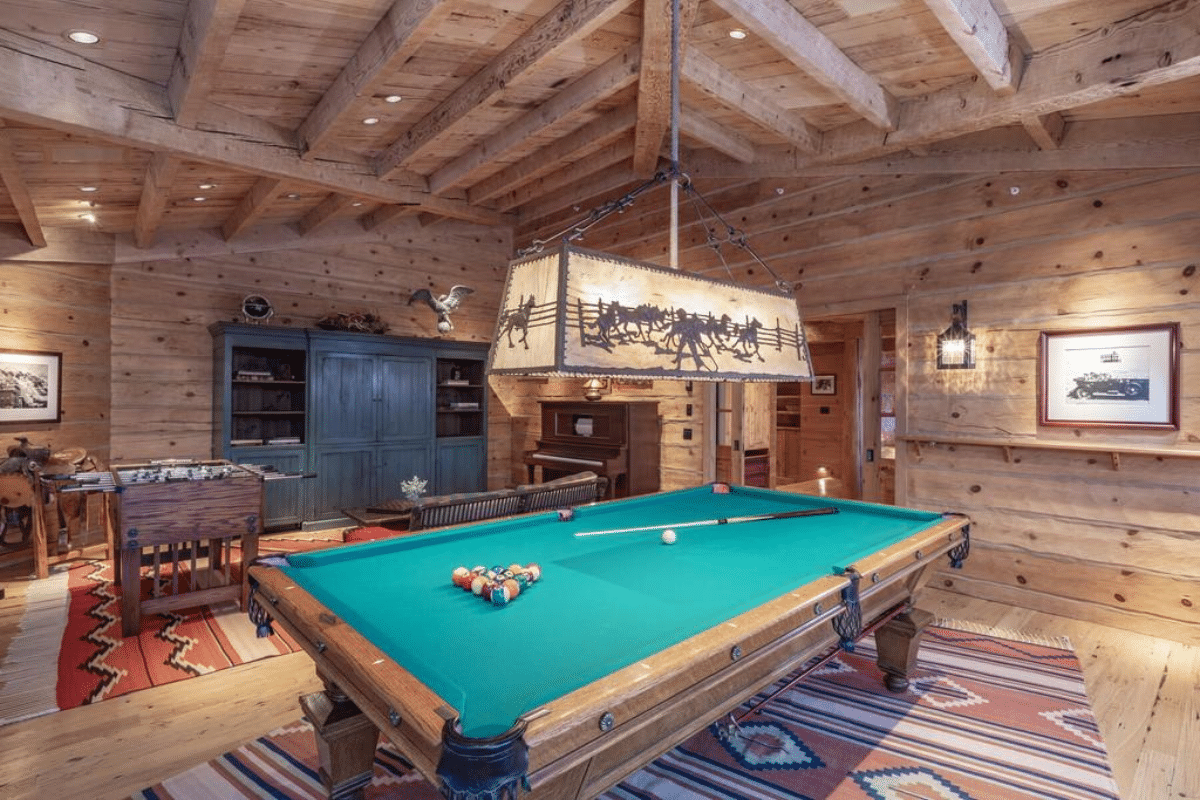 You'll Also Like:
Inside the $15 Million New York Penthouse Jimmy Fallon is Selling
The Ridiculous Castle From 'Coming 2 America' is Actually Just Rick Ross' Mansion
Couple Trasforms Backyard into a Full-Scale British Pub