WARchitect Uses Wasted Space with Skyscape Architecture
If you're familiar with Bangkok at all then you know that this metropolitan area is filled to overflowing, so if you're interested in building a place to live in that urban setting, you're out of luck. Unless you get a little creative. WARchitect Design Studio fits that bill. They worked with the HACHI Skyscape to use the wasted space of the building rooftop to build a unique home for the building's owner.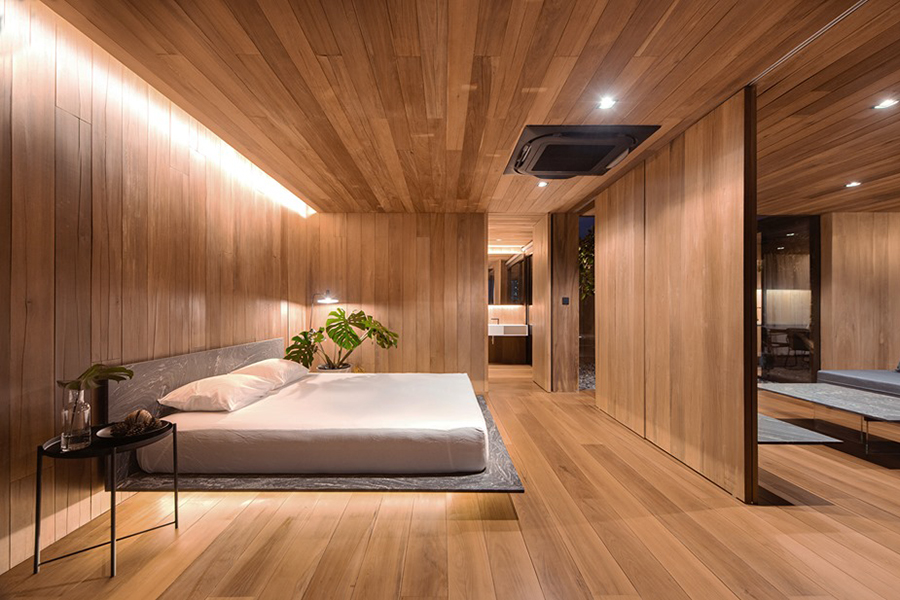 The five-story apartment building was much like other buildings—the rooftop was used mostly for a water tower and a few other needs, but otherwise was just lost space. It was a wise move for many reasons, but perhaps most notably was that there was no need for permits or to deal with zoning regulations. The home also has plenty of privacy, having been designed to not be seen from the road.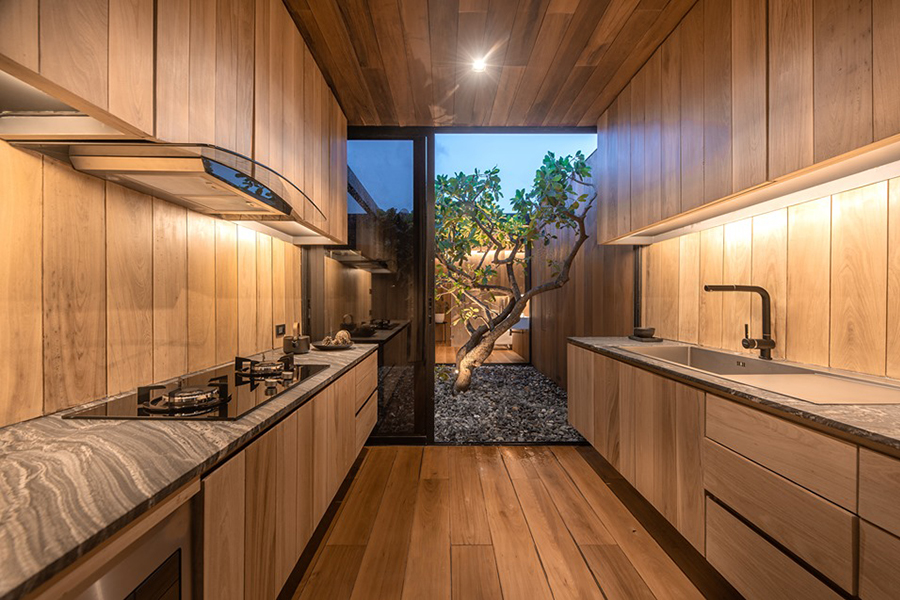 The home features a central courtyard that is done in stone. Around that courtyard you'll find dwellings that are clad in wood and feature intricate lighting. The home is built around the pillars of the apartment building below, which resulted in a six-grid layout. Those grids were used to define the rooms. The front section of the home uses the grids to form a dining area, a living area, and a bedroom. That bedroom has a panoramic view of the city's Lat Phrao district thanks to a large sliding glass door. The other three grids form the bathrooms, the courtyard, and the kitchen. The home is clad in Balau wood planks, which have plenty of "defects" that add character to the look of the home. As the owner doesn't entertain often, the home features glazed walls, making the home feel even more open. The designers also opted for minimalist but premium furniture to make the home comfortable, but to also help maintain that open feeling.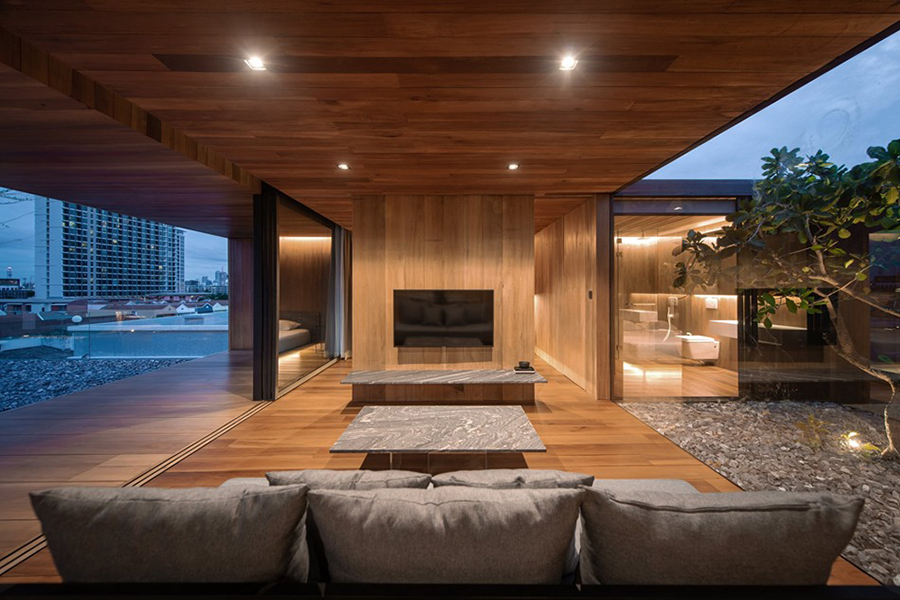 A little ingenuity and some creative thinking can solve just about any problem. WARchitect's approach to making use of wasted space to build a comfortable and attractive home—with fantastic views of one of the world's busiest cities—proves that to be true.