Welcome Sweet Isolation in the Efjord House
Norway's fjords offer some incredibly stunning views and can be the perfect location for finding a little bit of privacy as well as a sense of isolation—just ask Snorre Stinessen of Stinessen Arikitektur. Snorre, was commissioned to create a cabin that could serve as a retreat, and his Efjord House design does exactly that, providing a space where the occupants can get away from the day-to-day grind of our modern world.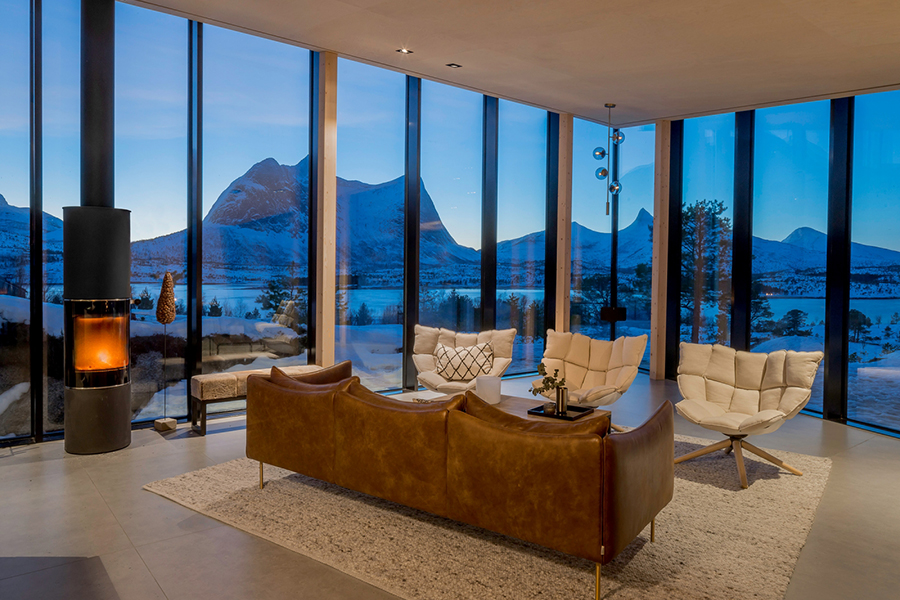 The cabin consists of two main sections that are punctuated by striking angles not normally seen in homes. These angles point in opposite directions, channeling the angles of the surrounding mountains. The cabin features floor-to-ceiling glass walls, which may seem counter to the request of the home providing the requested "feeling of isolation and total privacy" but when you consider the views afforded by the glass walls, you realize that there really is no other choice but to go with complete transparency. Built on the Halvaroy Island off the coast of Norway, the home sits on a natural ledge, which is shielded on the north by a ridge. The windows look out to two of Norway's most challenging and iconic peaks with the fjord spreading at their feet.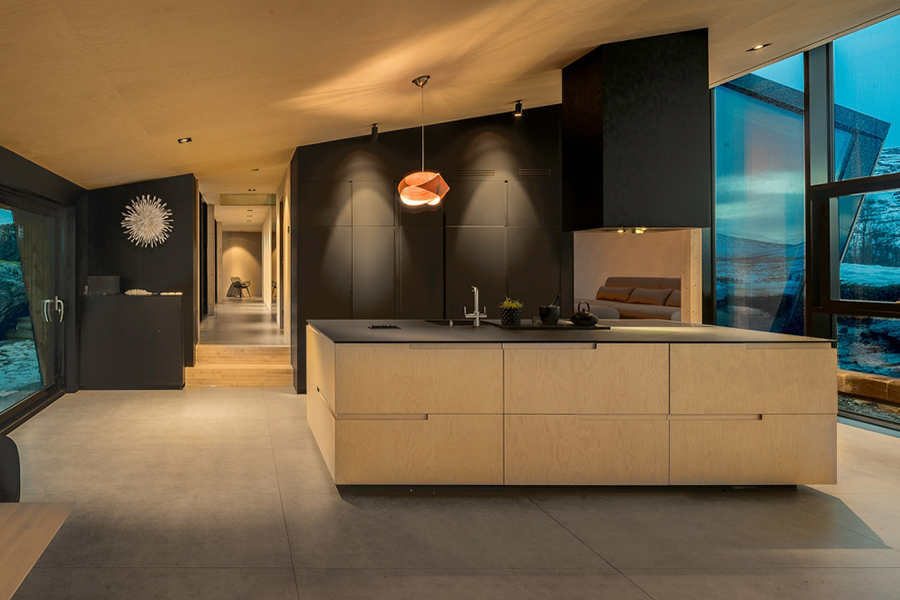 The cabin provides an open and sprawling living room and kitchen, as well as two bedrooms and bathrooms, all in 650 square feet. The building is constructed primarily of wood. Inside the home is clad in birch and features granite tile flooring. For the sauna, the builders went with aspen slats, as aspen will better absorb the moisture than other types of woods would. The exterior is done in iron sulfate treated core pinewood. Given that the area is prone to hurricane-force winds and heavy snows, as well as freezing temperatures, the home had to be built to last and endure—just like the mountains that surround it.