Zaha Hadid NYC Penthouse's Price Hasn't Changed
Typically, you can count on property values going up, but that isn't the case for Zaha Hadid's New York City Penthouse. The luxury dwelling sits atop Related Companies' High Line condo on 520 West 28th Street. In 2015 when the penthouse apartment was first launched, it was listed at $50 million. Fast forward three years, and the penthouse was again listed at the same price. The price may not have increased, but when you're talking $50 million, that doesn't really matter.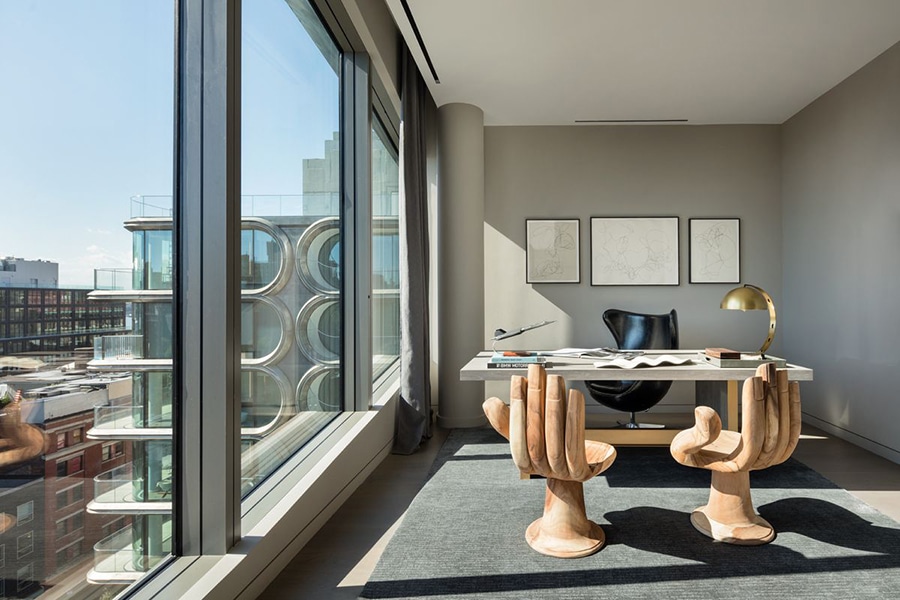 Especially when you consider just how spectacular the apartment is. Called "Penthouse 37," the unit consists of five bedrooms with six and a half bathrooms. The master suite, along with three other bedrooms, are located on the lowest level of the triplex. The fifth bedroom can be found on the second level, along with the living room, library, and kitchen. There's a total of 7,000 square feet.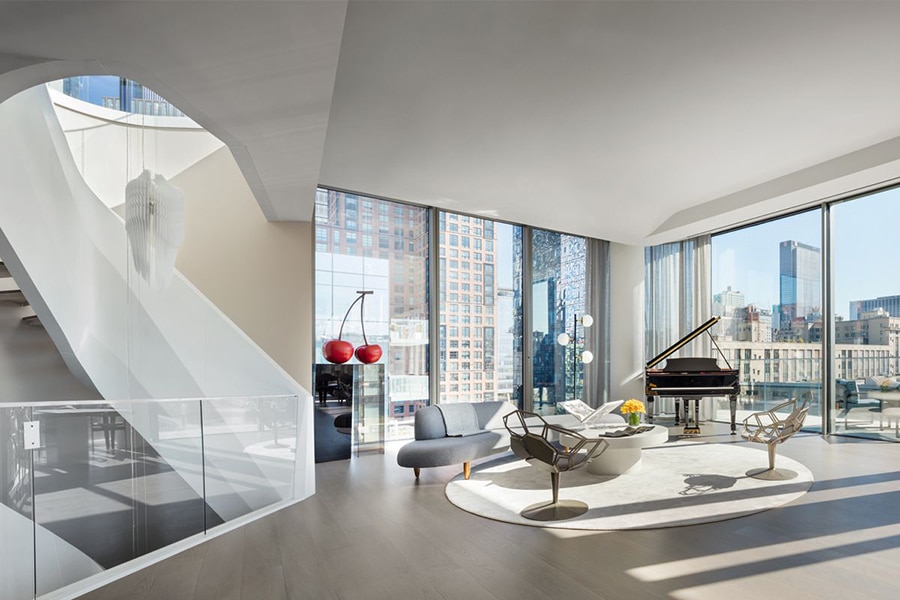 The three guest bedrooms come with an ensuite bathroom done in marble. The master suite also has a marble bathroom but also includes a dressing room, balcony, and an additional bathroom. Just the master suite alone is bigger than most NYC apartments. One of the bathrooms in the penthouse features a glass wall that can be turned opaque with the flip of a switch.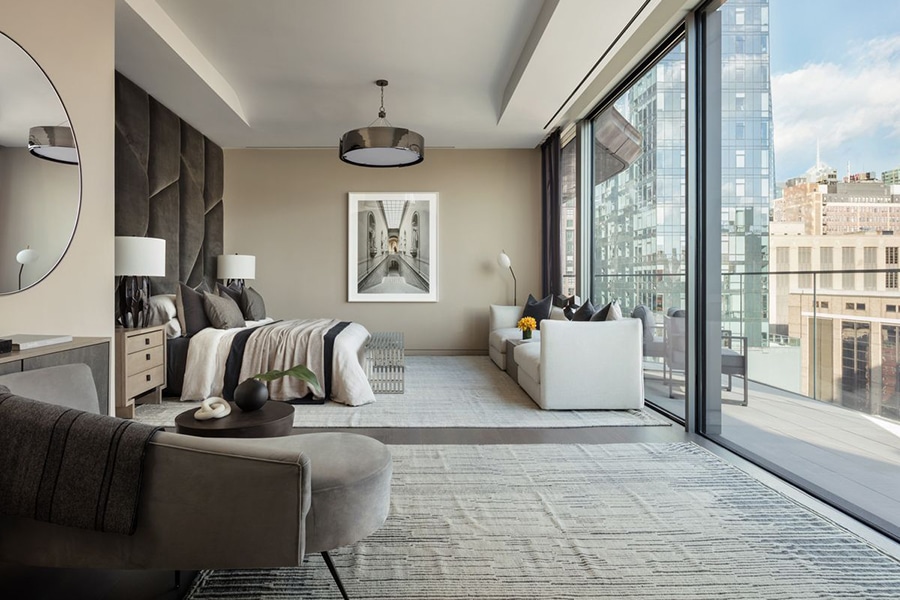 Eleven-foot-tall ceilings abound, with the living room, library, and kitchen benefiting from the extra height. The kitchen also features a custom island designed by Zaha Hadid before her death. Above the entire building is a rooftop terrace with views of High Line, Hudson Yards, and the High Line Nine. The apartment features an in-residence elevator as well as a sculptural staircase. The second level features a 1,250 square foot double-corner great room with a private balcony and a fireplace. And if all that wasn't enough, as a part of High Line owners will also get access to amenities like automated valet, a private imax theater, private automated storage, a wellness level with a fitness center, a spa, and a 75 foot sky-lit pool.