Bikebox Organises Your Cycling World in Any Space
Even if you have a garage to store all your gear, keeping your cycling paraphernalia organised can be challenging. Riders Gonna Ride has a storage system that is stylish and practical. Urban cyclists with little extra space will appreciate the organization that it provides, while those that have space in their garage will find themselves debating bringing in the Bikebox for its stylish addition to your home décor.
You'll also like:
Get Your Game On with Impatia's $24,000 Luxury Leather Ping Pong Table
AnZa Concrete Coffee Machine Makes One Brutal Brew
This Incredible Glass Link House has a Secret Whiskey Room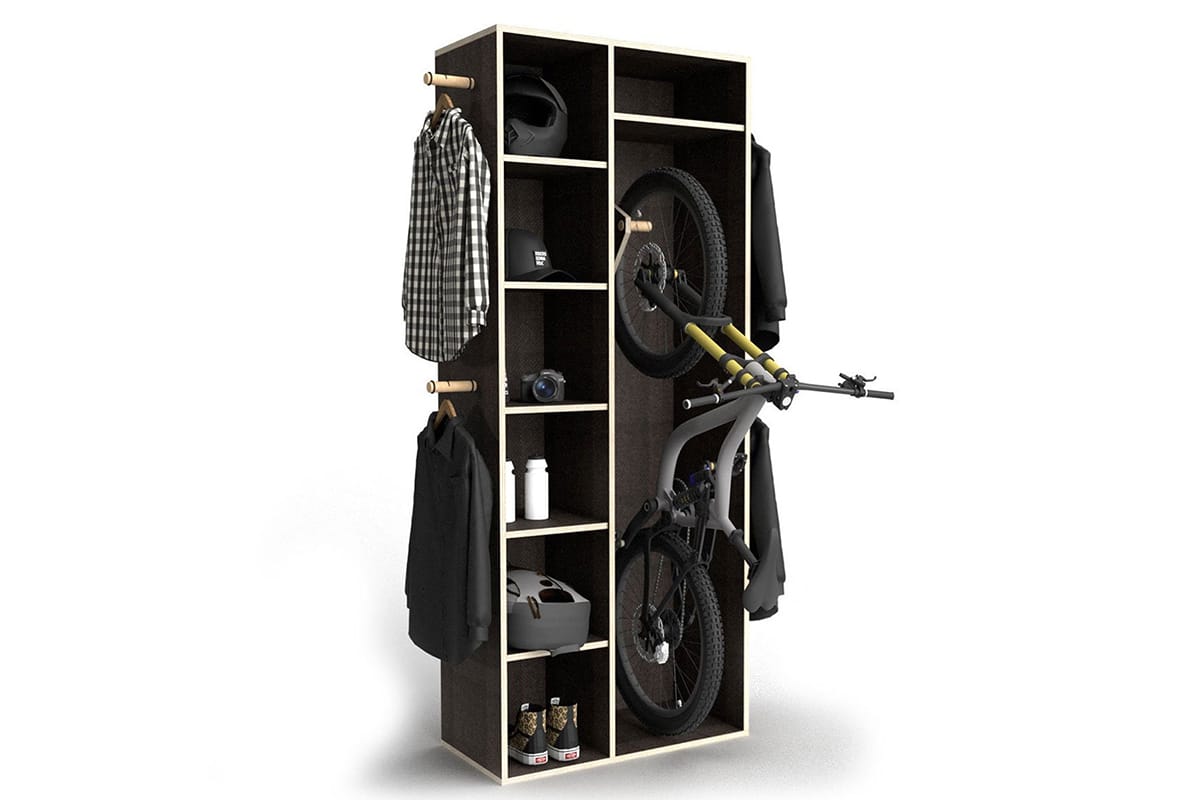 The Bikebox is made from beech wood and CDF. Compact Density Fiberboard is a highly compressed fiberboard that borders on being indestructible. It's also moisture resistant, so storing it in potentially damp environments isn't a problem. The CDF is black in colour, which makes the beechwood accessories and accents really pop. The unit looks like a large locker, with plenty of shelves and bins, which can be adapted using the peg and socket system.
The bike mount can be mounted separately to the wall or to the side of the box. You can also add in boxes and shelves for things like helmets, clothing, bags, or other gear. The modular design allows the Bikebox to be adapted to suit your needs. In fact, you may even be tempted to use the Bikebox as a closet for other items in your life, not just your bike.
Riders Gonna Ride has made the Bikebox available in a variety of sizes, so finding the right one for your intended physical space isn't going to be a challenge. There's even just a peg and socket board that you can buy separately if you don't want the whole box. Riders Gonna Ride also offer a mobile bike stand. The Bikebox options start at USD$821.31 and go up to USD$1,137.69. It's a worthwhile investment that will help you protect your other investment—your bike and all your gear—and the Bikebox will do so in a visually pleasing way.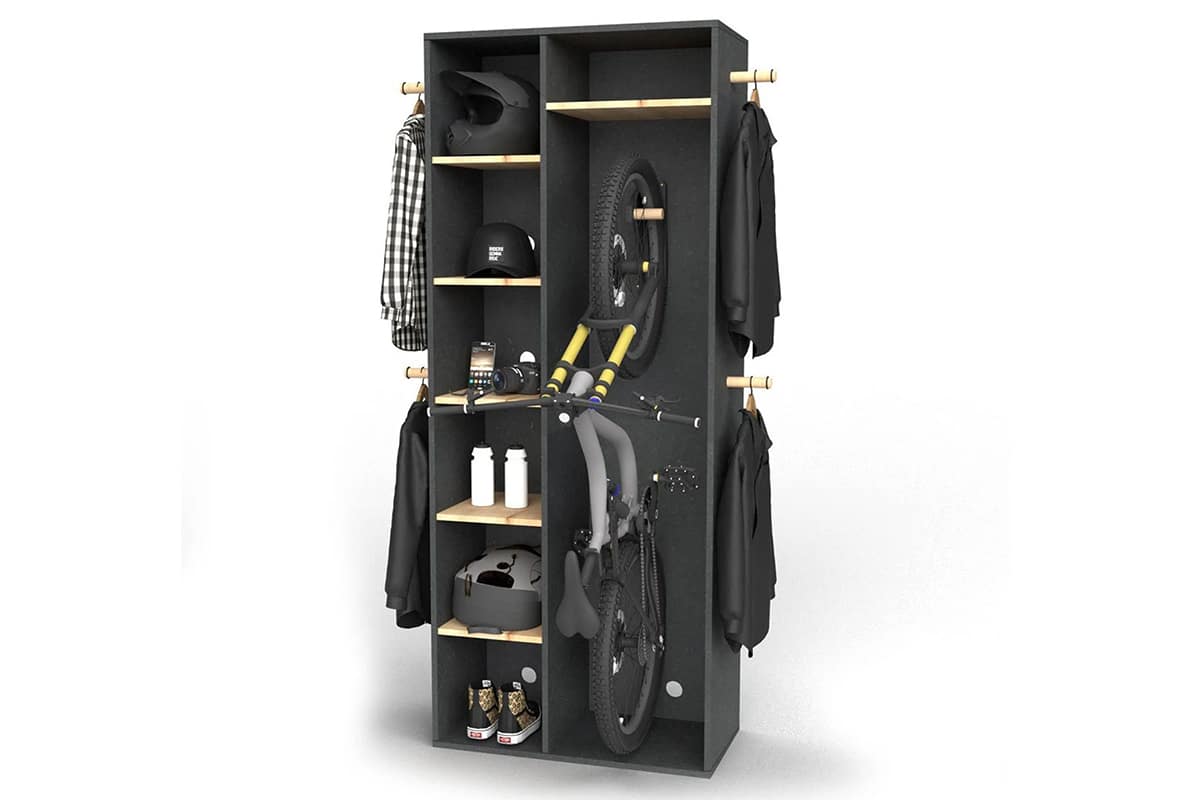 You'll also like:
Get Your Game On with Impatia's $24,000 Luxury Leather Ping Pong Table
AnZa Concrete Coffee Machine Makes One Brutal Brew
This Incredible Glass Link House has a Secret Whiskey Room