Bliss in a Box – Ecosa Mattress
Written in collaboration with Ecosa.
Thanks to a slew of studies on everything from back posture to sleeping patterns, it's relatively safe to say that a great night's rest is fundamental toward sustaining an optimal quality of life. Accordingly, recent years have seen the emergence of mattress companies aiming to capitalise on the power of "memory foam" technology as well as new modes of distribution to deliver a perfect night's rest at a reduced cost.
One such company is Ecosa, who were kind enough to send us one of their signature mattresses to test out. Then we got into the ring to duke it out over who got to test the mattress. Just kidding – we played rock paper scissor. I won.
As the following review goes to show, I have absolutely zero complaints about their no-nonsense mattress that is supportive, convenient and comfortable in all the best ways. Read on for an overview of how Ecosa is providing nightly bliss with a premium product that won't break your back or the bank.
Like so many great modern day companies, Ecosa is committed to keeping things as simple as possible for the customer. This begins with online ordering right through to the packaging and delivery. The Ecosa mattress arrived in a manageable box. There was no large removalist truck that delivered it. There were no large guys with pit-stains hanging around the house to set the thing up. There was only a box, a relatively small box at that, with a condensed mattress inside. I opened the box, withdrew the product and cut through the plastic to watch as the mattress magically unfurl and expand before my eyes. After a week's worth of sleeps, it was clear that the Ecosa mattress was both dependable and cosy.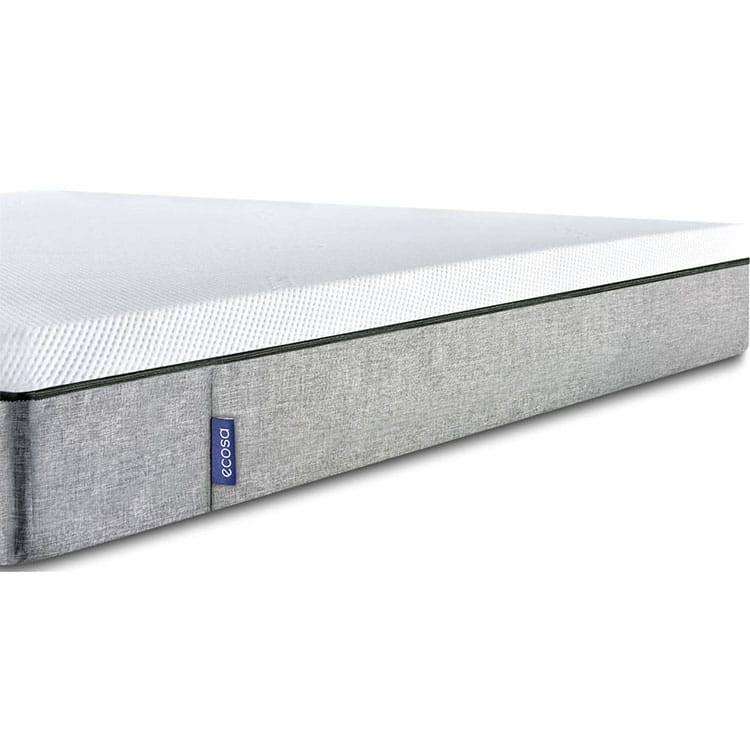 Like you see in so many commercials, the memory foam has the almost unfathomable ability to retain softness while somehow not distributing your body weight across its entire surface. The classic example is the full wine glass being placed on one side of the mattress while someone jumps up and down on the other. If you visit the Ecosa website you'll notice they tripled down on the example, creating a small pyramid of full wine glasses while some guy casually leaps into bed. Naturally, the pyramid remains intact.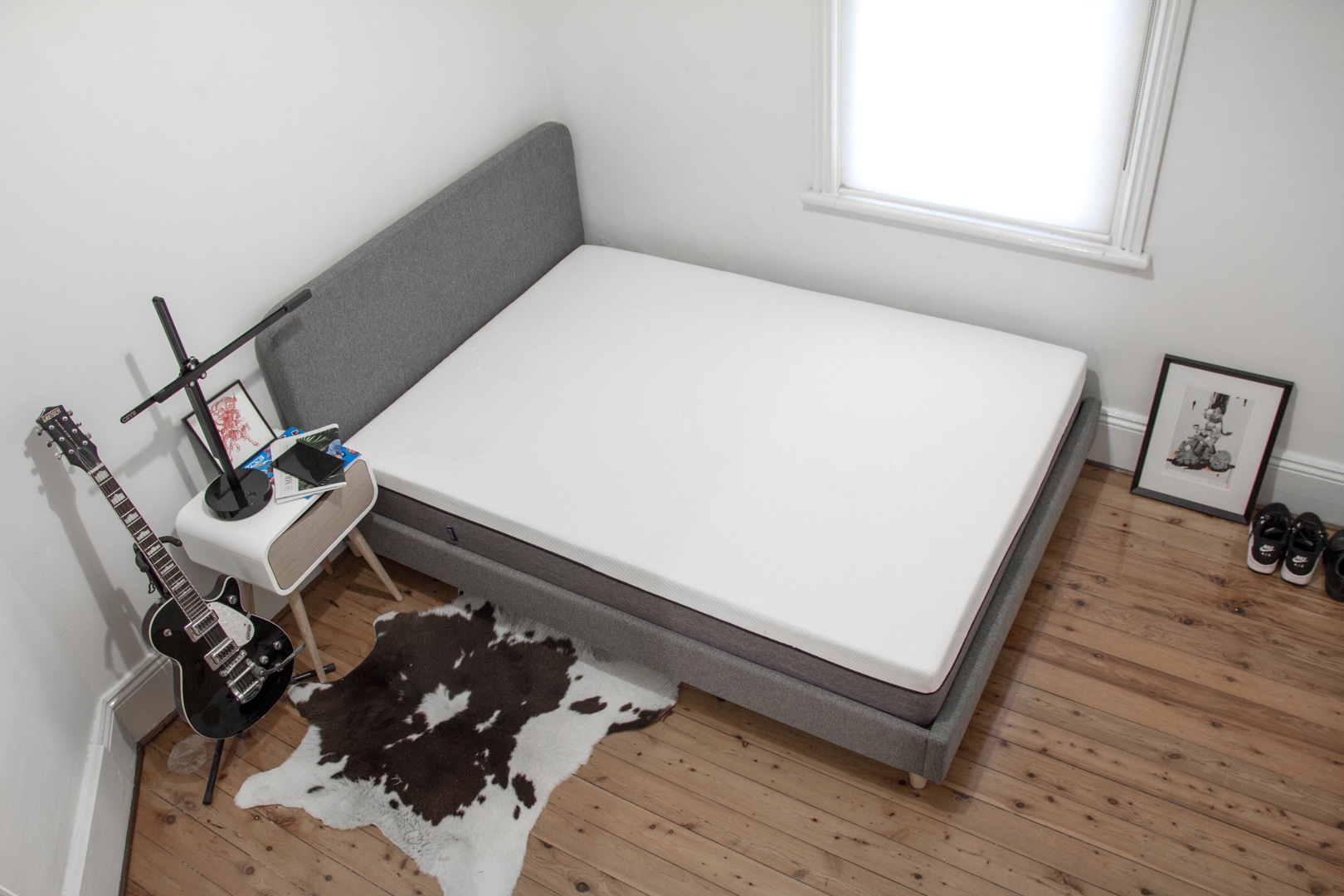 I too discovered the similar results. Although I was too much of a coward to go all out with the red wine and delicate crystal glassware, while tossing and turning at night it became apparent that the claims were true. When force is exerted on one section of the mattress, somehow that force is restricted within close proximity of your body. What this means is that when sharing the bed with a restless partner their sleeping habits won't interfere with yours.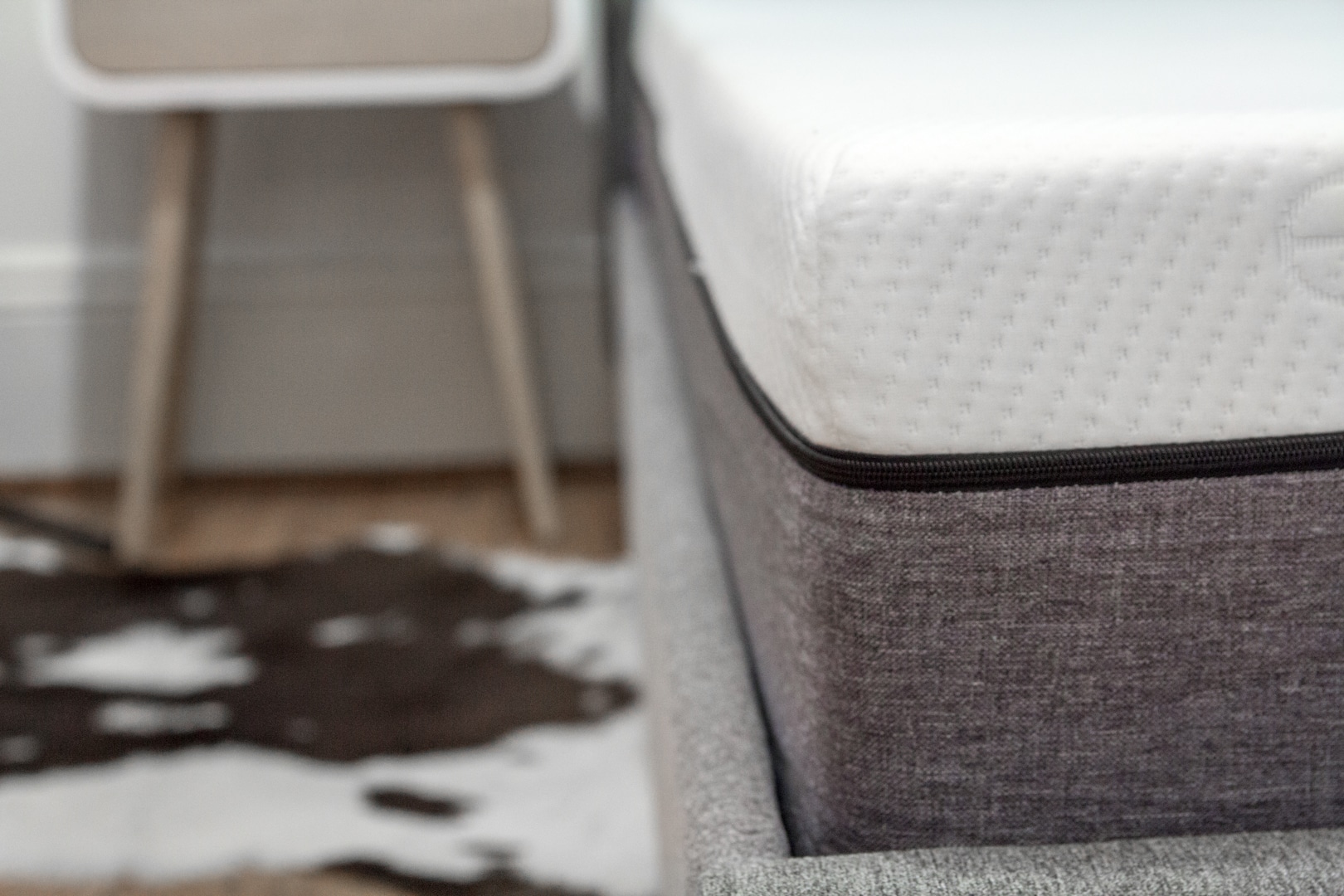 Gimmicky experiments aside, the Ecosa mattress is incredibly comfortable. The dreamy combination of absolute comfort and painstaking support is achieved thanks to multiple layers of sophisticated technology. The top layer utilises 100% natural rubber latex to achieve what can only be described as firm bounciness. The latex is poked with tiny pin-core holes to allow for air circulation and is also naturally resistant to the invasion of things such as dust mites.
Beneath the latex is Ecosa's own trademarked G-7 memory foam, which the company asserts is the best gel memory foam available. The signature foam is what allows for the even distribution of body weight and additionally an optimal level of depth. Without the haptic feedback of the bedsprings you'd find in a regular mattress, the Ecosa provides somewhat of a floating sensation as you lay in it. Your body dips perfectly into the mattress but not so much that it becomes uncomfortable for your back, or like something out the original Nightmare on Elm Street (you Johnny Depp fans know what we're talking about).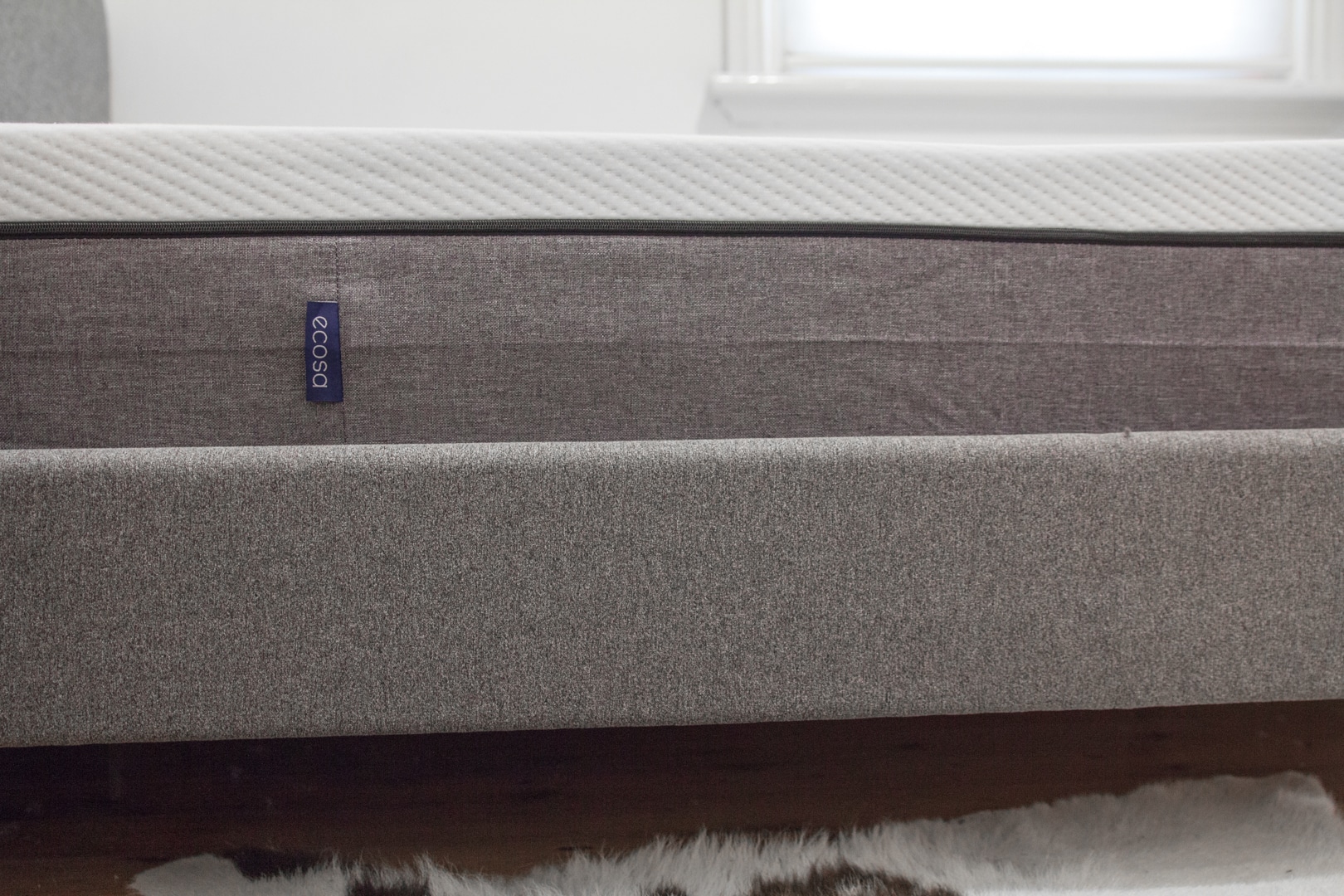 Beneath the memory foam is a layer of base support foam that adjusts to your body's pressure points and ensures that your partner won't be annoyed by your irritable sleeping habits. On top of all this they threw on a soft touch cover of premium fabric that's luxuriously breathable, removable and machine-washable.
The Ecosa is the kind of mattress that marks a point of no return because once you've tried it out, spring mattresses seem downright crude if not harmful by comparison. The memory foam represents that perfect fusion of comfort and support paired with an intelligent ability to adjust to your body's specifications.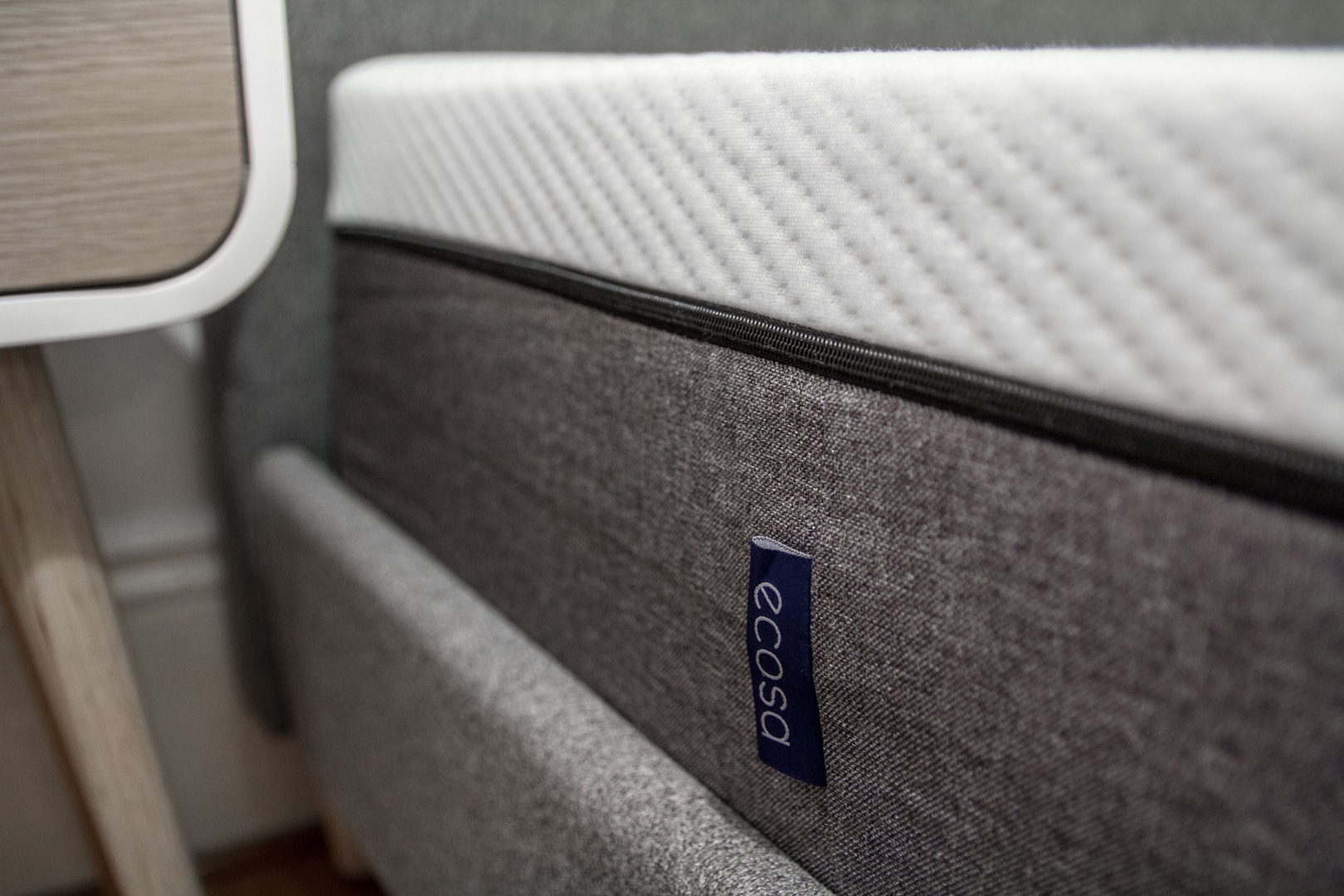 The Ecosa mattress is high quality, affordable and convenient. But best of all, it's comfortable. Really comfortable. As if that still weren't enough, each mattress comes with a 100 day free trial period.
My hat is off to you, Ecosa. And my body thanks you.