Chopbox is the World's First Smart Cutting Board
Unless you enjoy having to run to the toilet to avoid a mishap from either end, or sometimes even worse problems, food safety is critically important. Report after report identify knife blocks and cutting boards as the dirtiest items in your kitchen. In fact, the Doctors reported that the average kitchen knife block has nine times more germs and bacteria than your kitchen floor. That's why sanitizing these items is so important, and that's why you need a Chopbox.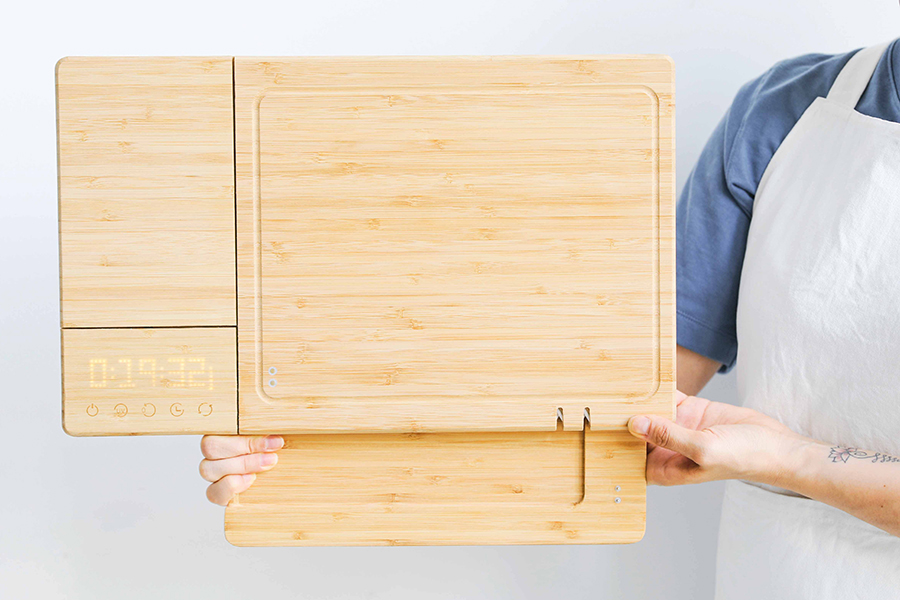 But it's not just about having a clean, sanitary work surface. Chopbox also combines five tools of your kitchen into one, making you more efficient as a cook. To start with, Chopbox comes with two boards. Having multiple boards means that you can prepare your food without worrying about cross-contamination. You can use one board for raw meat and seafood and the other for veggies and other foods. The second board slips conveniently under the first board, so you don't have to take up more storage space. Additionally, the cutting surface for the boards is replaceable, so when it gets too many nicks and gouges, you can easily swap it out. It's those nicks and gouges that you have to watch out for. They can harbor harmful bacteria and germs. With Chopbox, you just slip your knives between the cutting surfaces of your boards and active the integrated 254 UVC light to sanitize everything. The UVC light is guaranteed to kill 99.99 percent of germs and bacteria.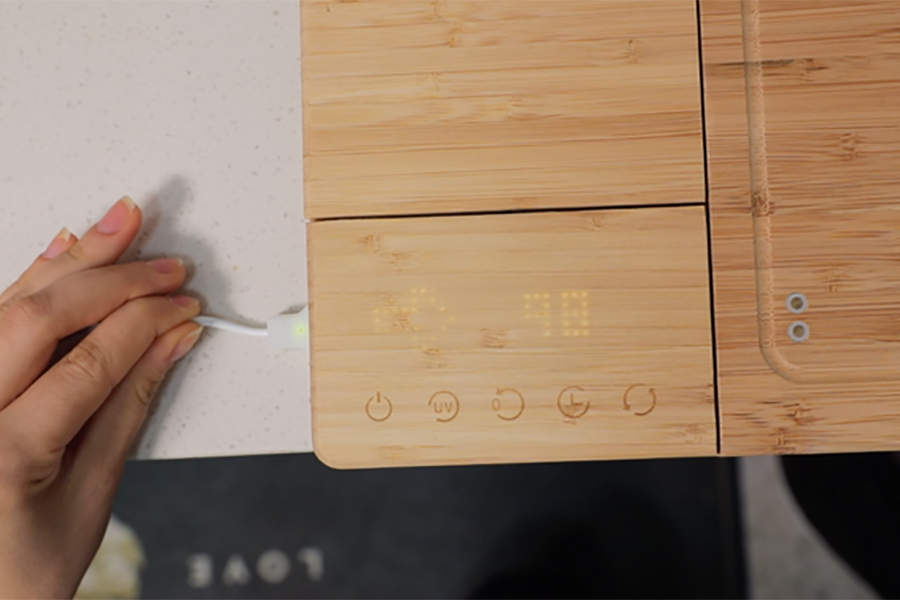 Chopbox also has a built-in scale on the left hand side that lets you quickly measure your ingredients. The scale reads in grams, ounces, pounds, and kilogram and can weigh up to 6.6 pounds of whatever you're prepping. The read out is found on the bottom left corner, where an LED display shines through a bamboo cover. You can also zero out the scale for use with a bowl or other vessel with the scale's tare function. The LED display also works as a timer. Unlike other timers that only go up to 59 minutes, the Chopbox timer can be set for up to nine hours. The whole thing is waterproof, with an IPX8 rating.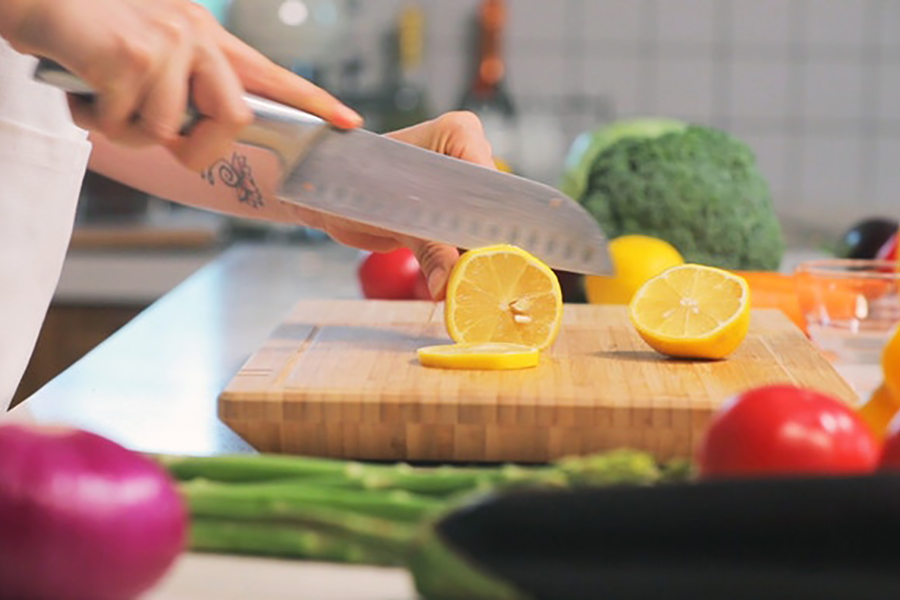 Finally, the Chopbox also includes two knife sharpeners built into the block. The first sharpener is made of diamond stone while the second uses ceramic stone. Be more efficient, and safer, in the kitchen with Chopbox.