Dango's Hook System Keeps Your Bags Safe Off the Ground
If you're like most people, then you carry around all the things you need in the course of a day in a bag or backpack. That bag might be filled with some pretty expensive equipment, like a laptop, camera, tablets, and other items you want to keep safe. But what do you do when there's nowhere to set your bag on? Typically, it just gets tossed to the ground where it could be kicked, knocked over, and even stepped on or run over. Plus, when you set it down, it's out of sight, which increases the chances of it not being there when you go to retrieve it. Dango has a solution with a Utility Hook System that lets you hang your bag from any surface, keeping it safely off the ground and well within sight.
You'll also like:
VOCARO Has Perfected the Art of Minimalist EDC
Eternity Modern Furniture Resurrects the Best Mid-Century Designs
Origin Handcrafted Makes an Incredible EDC Blade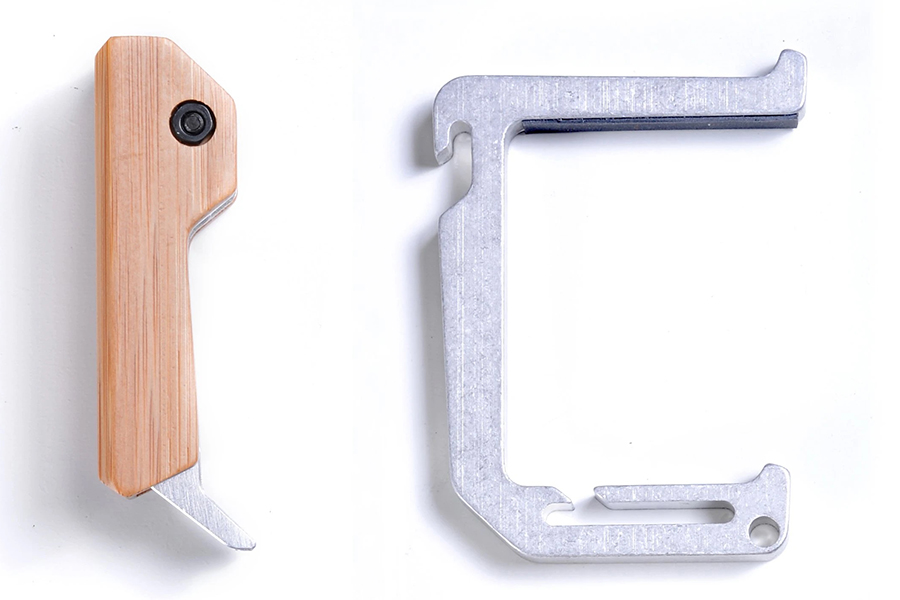 The hooks are made from machined aluminium, so they're not only durable but good looking as well. The top hook has a non-slip grip strip on it so that it can firmly grab onto any surface that you are using as an anchor. A hole in one end of the hook lets you attach it to your keychain, and it also has a strap slot so that you can attach it to your bag or backpack. Additionally, it can slide into a wall-mounted dock in your home or office so that you can put your bag up and out of the way. The backside of the hook also has a bottle opener.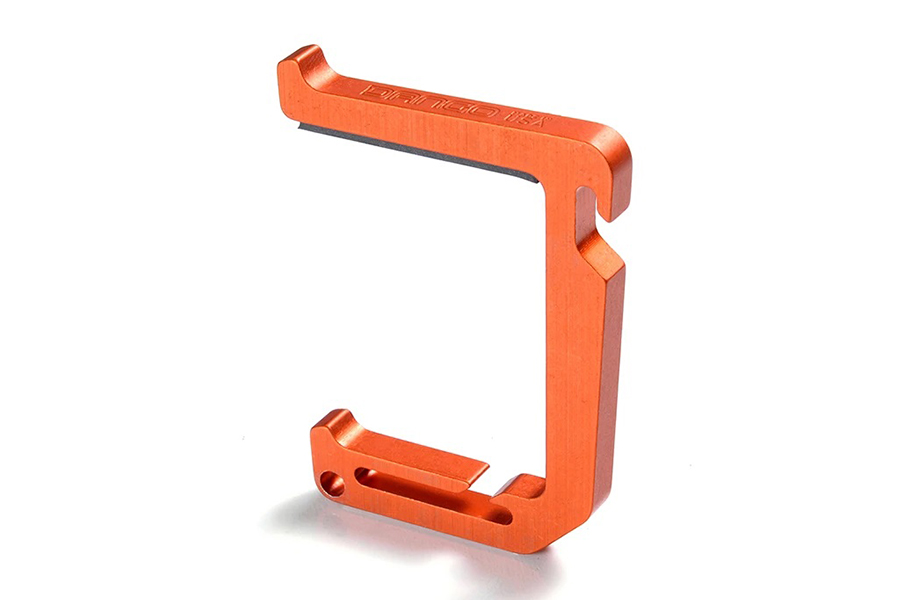 Using the hook, you can hang your bag from just about any surface—a table edge, railings, branches, and more. The hook is offered in four colours, tumbled aluminium, anodised jet black, anodised burnt orange, and anodised peacock teal. Dango has also recently added two new colours—crimson red and champagne gold. The hooks are super affordable as well, being priced at only USD$20.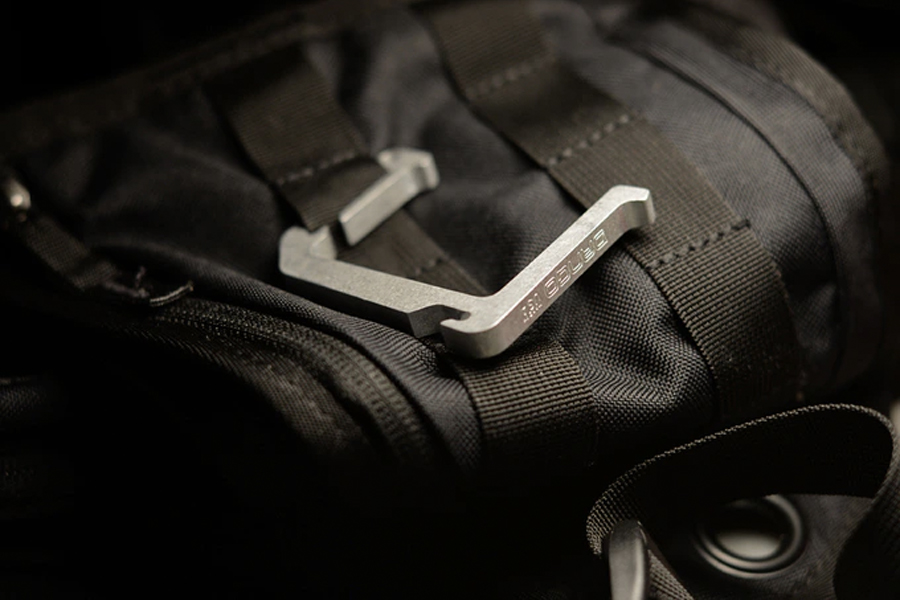 You'll also like:
VOCARO Has Perfected the Art of Minimalist EDC
Rule the Galaxy and the Kitchen in Your Darth Vader Apron
Origin Handcrafted Makes an Incredible EDC Blade