Designing Furniture with Nick Karlovasitis
Presented By Jacob's Creek Double Barrel
When it comes to furniture and homewares, Design by Them is one of Australia's most stylish, innovative and inspired brands. As a favourite amongst those who appreciate good design, Design By Them's product range can be commonly found adorning a multitude of stylishly-decorated homes around the world, as well as furnishing high-profile commercial spaces such as the foyer of the iconic Sydney Opera House.
When  admiring these beautifully crafted designs, "the finish is just the beginning", in the sense that the creativity and vision which shapes each product's development is as equally admirable as the final result.
"Attention to detail is what separates good design and great design."
To gain some insight into some of the visionary elements of the brand, we chat with Design By Them Co-Founder, Nick Karlovasitis, about his influences, inspirations and creative process.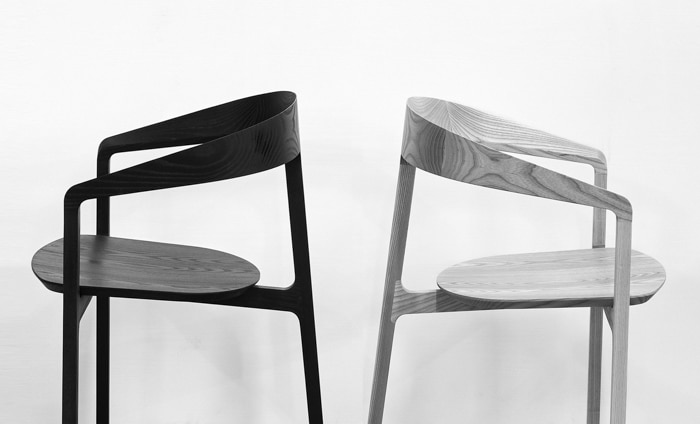 Bow Chair by Tom Fereday for DesignByThem
What inspires you to create?
The inspiration to create comes from a range of different things. Simple things like walking to and from work are sometimes the most inspiring moments for me. I might see a material, shape, texture, person or interaction that triggers an idea and I often find myself designing in my mind whilst walking.
Mainly I feel inspired to create because I just love what I do and in many ways I am simply excited by the potential of doing something better than the last time.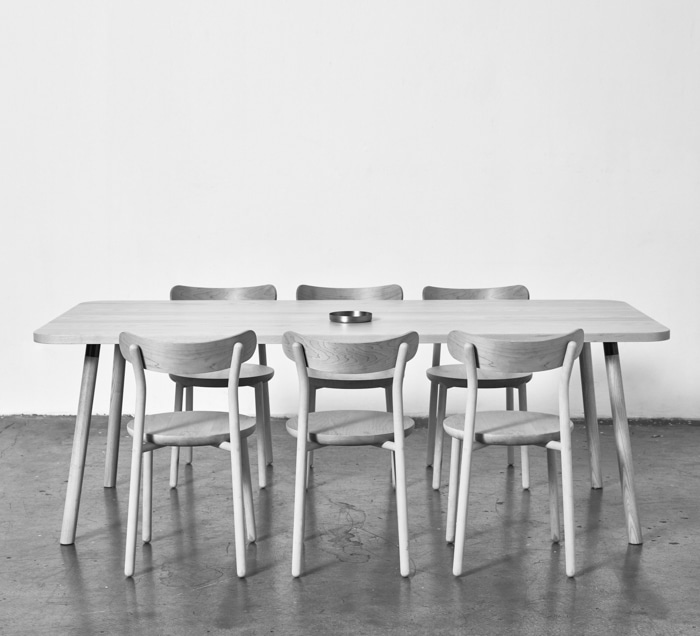 Is being creative something that comes to you naturally?
I feel that it comes naturally but there are definitely times when I feel more creative. I find the discussions that I have with my business and design partner Sarah will often challenge my ideas and reasoning because i am trying to justify them which can force me to be even more critical of my work and consequently creative.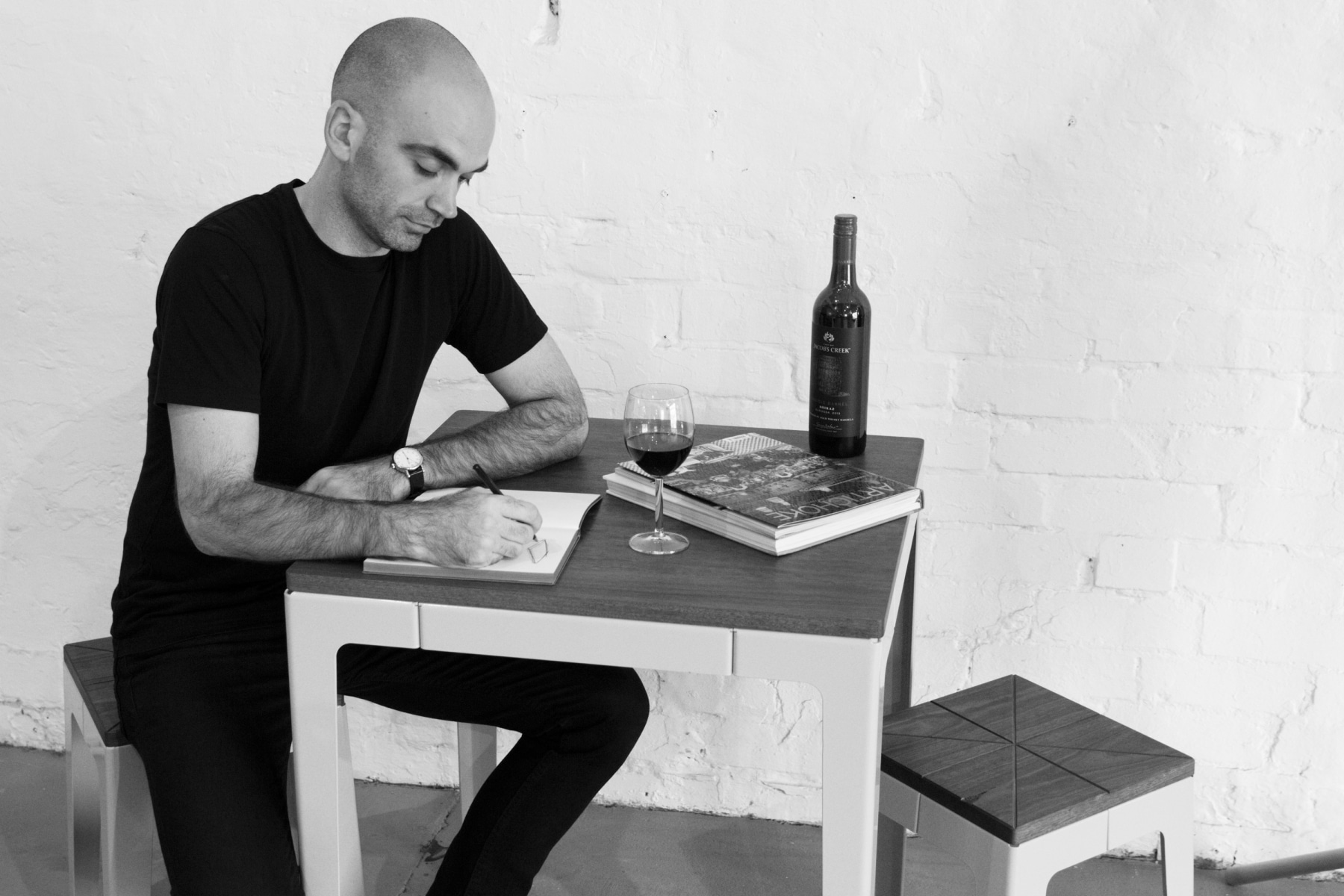 What drew you to into furniture design?
I was drawn into furniture design because I loved how something that was so simple in its function and ubiquitous was and still is, being reinterpreted through different designers, movements and technologies.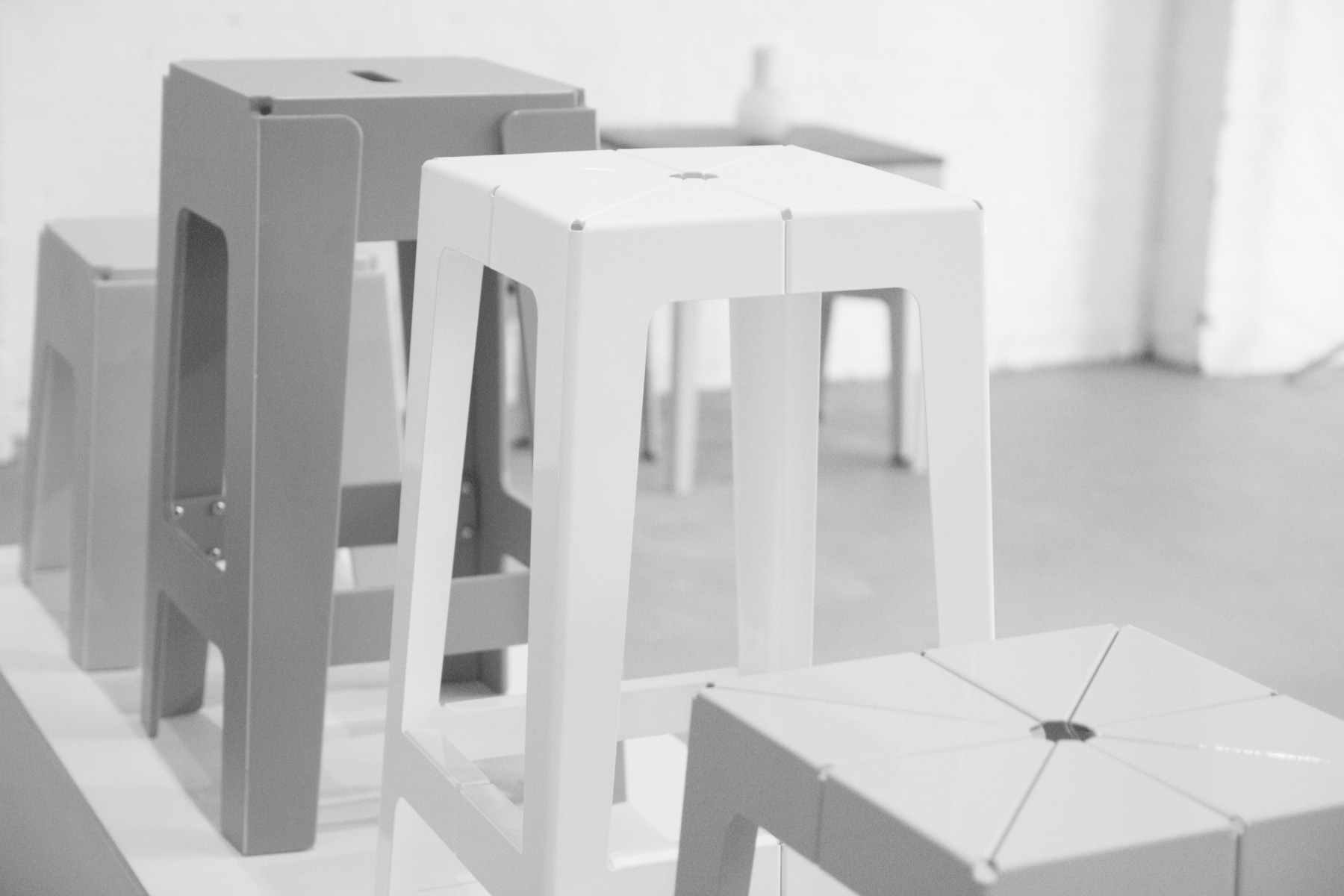 When coming up with a new product, talk us through your design process.
Coming up with a new design is a bit of a mixed experience. I really enjoy exploring a wide range of designs initially and then choosing one to develop further. It is at the choosing stage that things become a lot more difficult. We see a new design as defining a new language for the brand and it is very important that all the small details and design elements can translate to different objects. This in itself means that a design has to have a key idea or element that will define it. Once this key design idea or element is decided we can refine a design around it.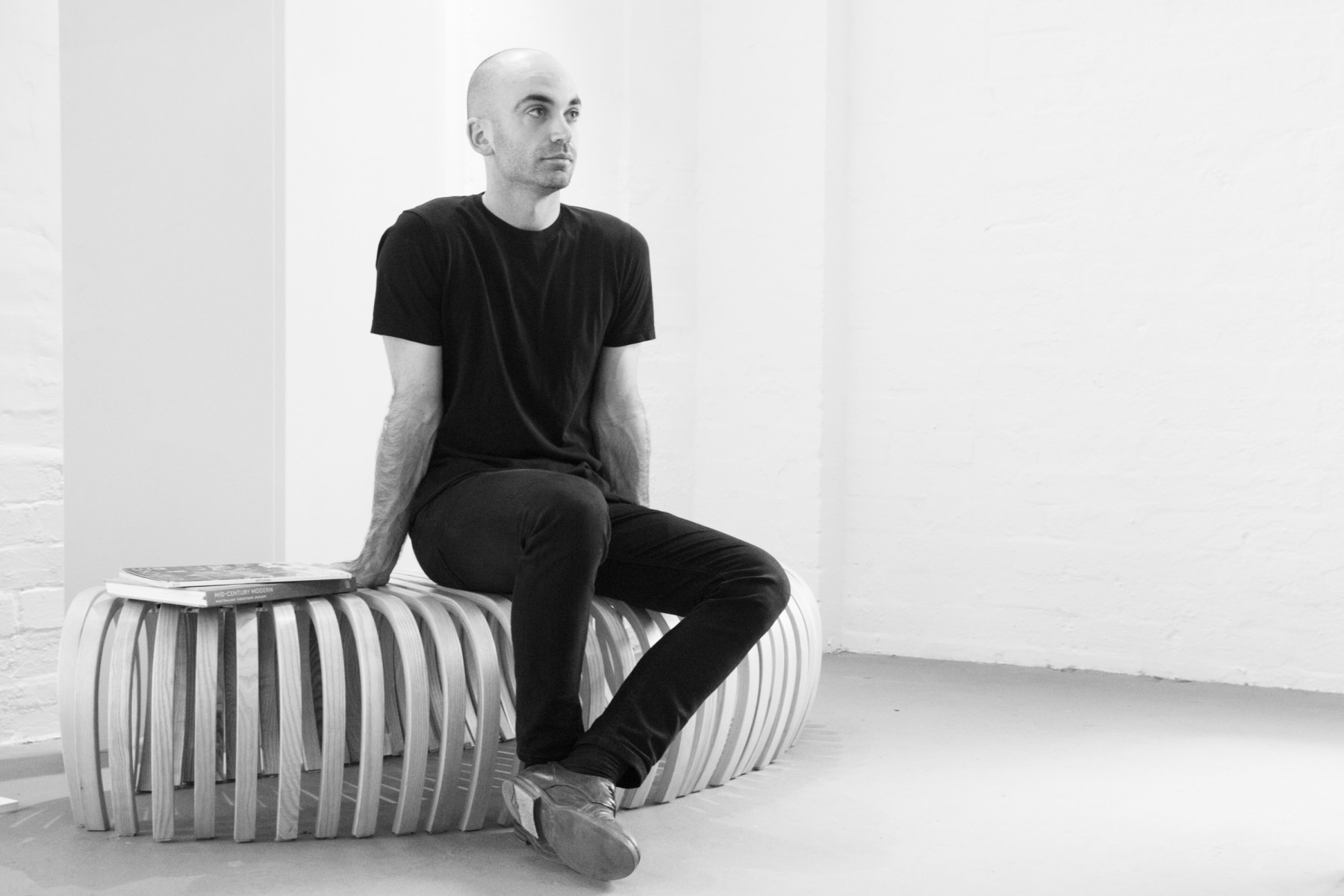 Ribs Bench by Stefan Lie for DesignByThem
How do you balance the business side and the creative side of your work?
For me balancing business and creativity comes by combining the two. I don't feel that they are exclusive. Sometimes we are at our most creative when we are working on the business and some of most successful creative pursuits have benefited by thinking of the needs of the business. Creativity is a part of our business plan and business requirements are a part of the design brief.
What's your favourite piece in the Design By Them product range?
It's very difficult for me to pick a favourite piece especially since not all the pieces in the collection are designed by me. The favourite design that I have designed with Sarah would most likely be the stem coat stand. I love the simplicity of its assembly, the use of a natural material paired with a very high tolerance manufacturing process and how it maintains a sense of character with a simple form.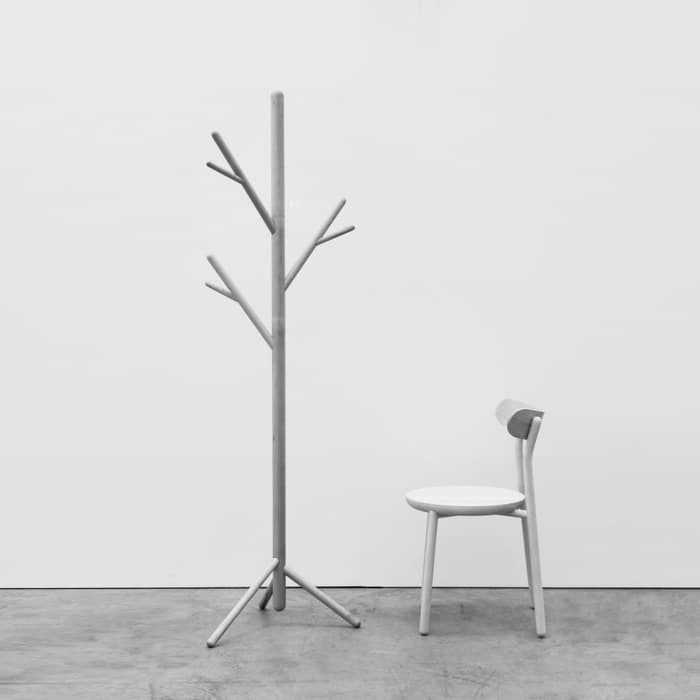 In your mind what constitutes good design?
For me good design requires little embellishment. It is accessible and efficient yet desirable, relatable and has character but is understated, it is original and refined but not over designed. All of which will hopefully make it timeless and immune to trends. Much like the people I like.
How important is attention to detail?
Attention to detail is what separates good design and great design. This attention to detail must also extend beyond aesthetics and function but also to the entire system that delivers the design. We are constantly trying to improve our products long after they have been first released. Nothing is ever perfect or can't be improved in some way either in its design, manufacturing, distribution, serviceability or disposal.
Designs on paper often come unstuck when they are made into actual physical products. What extra steps do you take that allow you to achieve such a premium quality product?
The translation of a product from paper to reality is tricky and really requires a lot of processes and checks along the way to ensure its quality. During the design stages we make sure we run through a range of different usage scenarios, always trying to think about what could be a point of failure and testing multiple prototypes.
In Australia we always do the final assembly and checks in house even after our manufacturers have completed their inspections. It's the little steps that we take that most people don't know about that is important to achieving a high quality product. For example, with our Partridge and other timber ranges we are very selective about the timbers we use making sure we hand select and match our timbers for colour and grain to ensure that the table tops and seats have a high level of uniformity and consistency.
"I feel inspired to create because I just love what I do"
We also ensure that our service doesn't end when we hand over the products. We warrant all of our work and if ever something is to go wrong we will correct any issue as quickly as possible. We see each product that leaves our warehouse as a representation of our brand so we want to ensure that it lasts.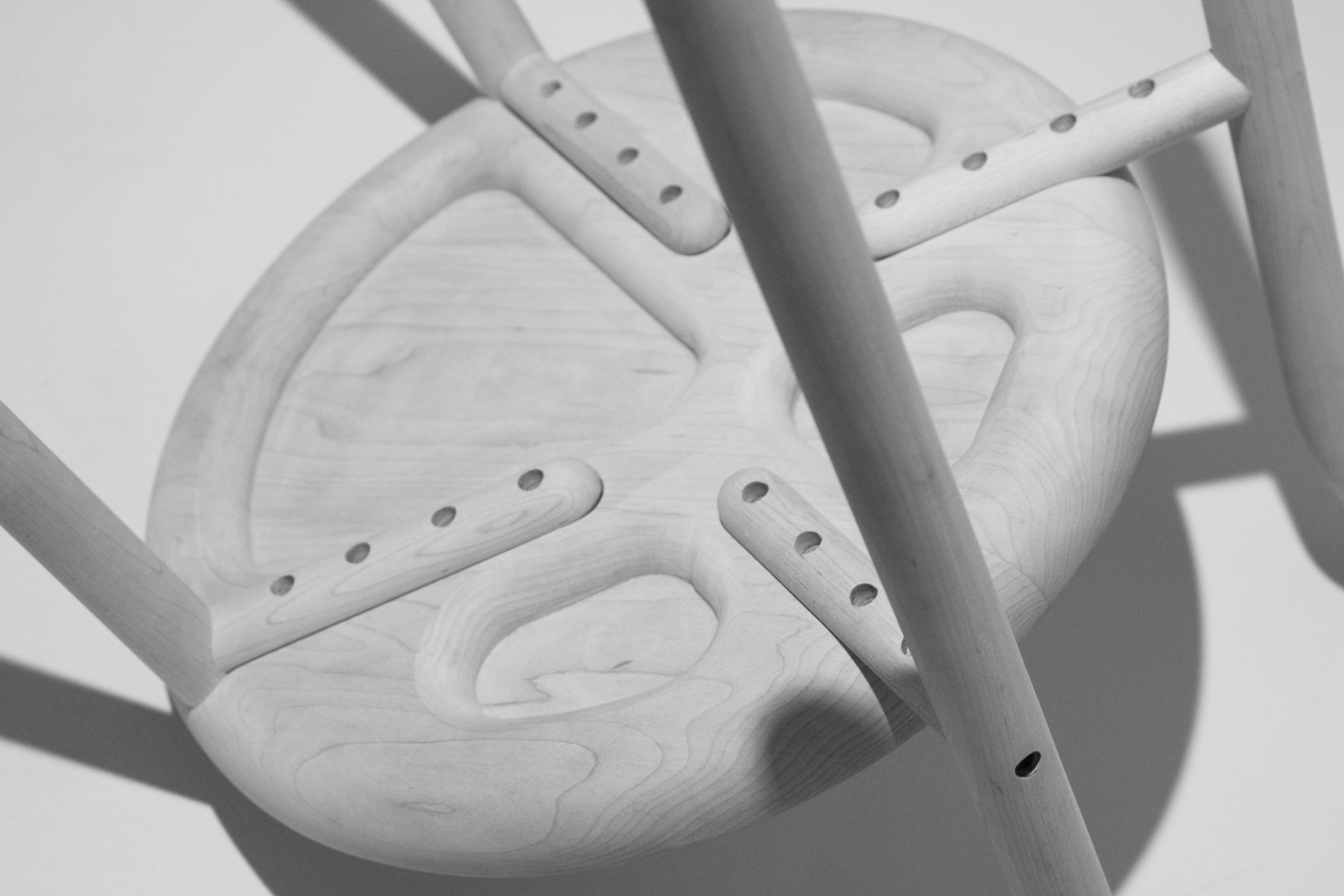 If there was one design you wish you would have come up with first what would it be?
This is a tough question. There are so many great furniture designs new and old. The Standard Chair by Jean Prouve  or the Superleggera Chair by Gio Ponti are two favourites of mine.
Are there any innovations in the design world that have caught your eye in recent times?
I am fascinated by the development of technology and its Impact on design and manufacturing. I am keeping a very close eye on 3D printing and similar technologies and how they transition from prototyping to viable production technologies.
Name 3 items you couldn't live without?
My mobile phone as I like to listen to music and read the news quite a bit.
My tile key tag because I am always misplacing and searching for my key.
My coffee machine because I need my morning coffee when I get to work.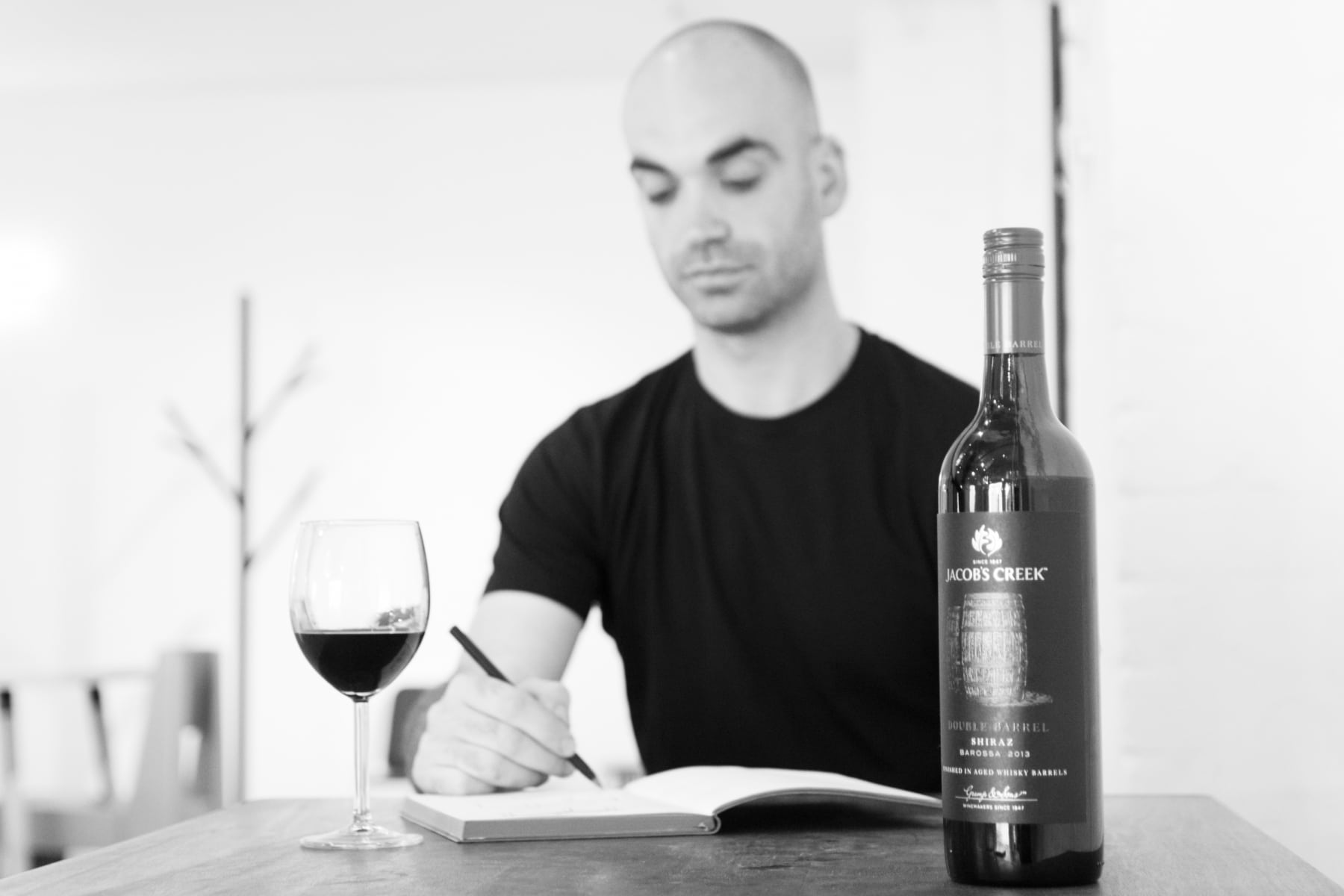 I know you're a whisky man, so what are your thoughts on the Jacob's Creek Double Barrel? It's aged twice, once in wine barrels and then again in aged whiskey barrels.
I am definitely partial to a nice whiskey so was very interested in the Double Barrel. I am not a wine expert but I like how subtle and smooth the flavour is. Very easy to drink and I can see it complimenting a range of different foods.
Presented by Jacob's Creek Double Barrel