Dyson's Latest Air Purifier Pulls Triple Duty
Dyson's new air purifier addresses all your concerns when it comes to air quality. The Pure Humidify + Cool fan not only purifies the air you breathe, it also humidifies and cools it as well.
You'll also like:
Dyson CoVent Ventilator Uses Vacuum Cleaner Technology to Fight COVID-19
Stykka's StayTheF***Home Cardboard Desk
Malibu Real Estate Gets Hotter with $65 Million Home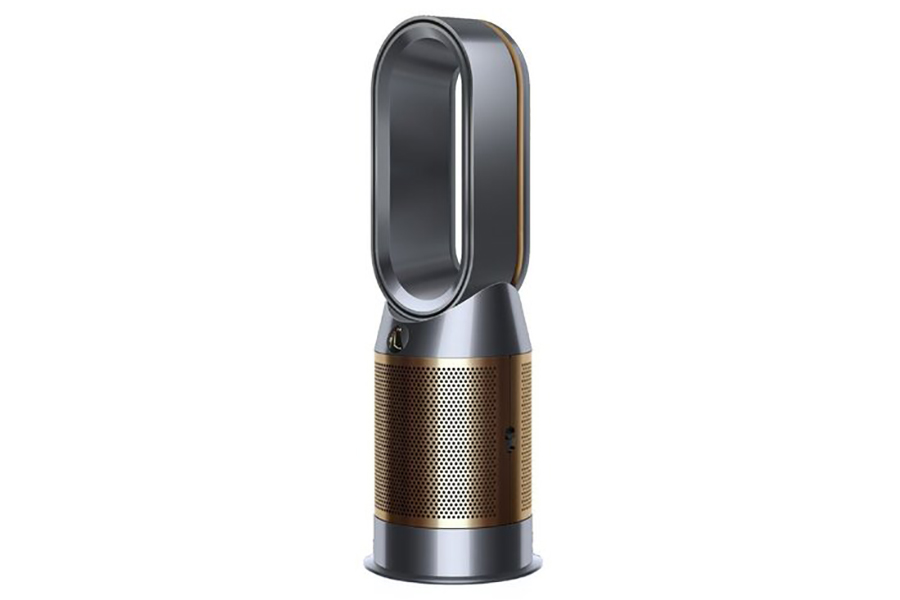 The new purifier uses the same bladeless design as its previous fans, but where it is different is in what lies beneath that fan. Under the fan is a water reservoir that sends water through a UV-C light to kill off bacteria before it goes into an evaporator that has a silver thread running through it (silver also has antibacterial properties). The combination kills 99.9 per cent of bacteria in the water, so you won't have to worry about vaporizing bacteria and making it airborne with this humidifier. The fan also features a HEPA filter that kills of 99.7 per cent of air pollutants as small as 0.3 microns. The fan also oscillates, so it will help move the air throughout your home.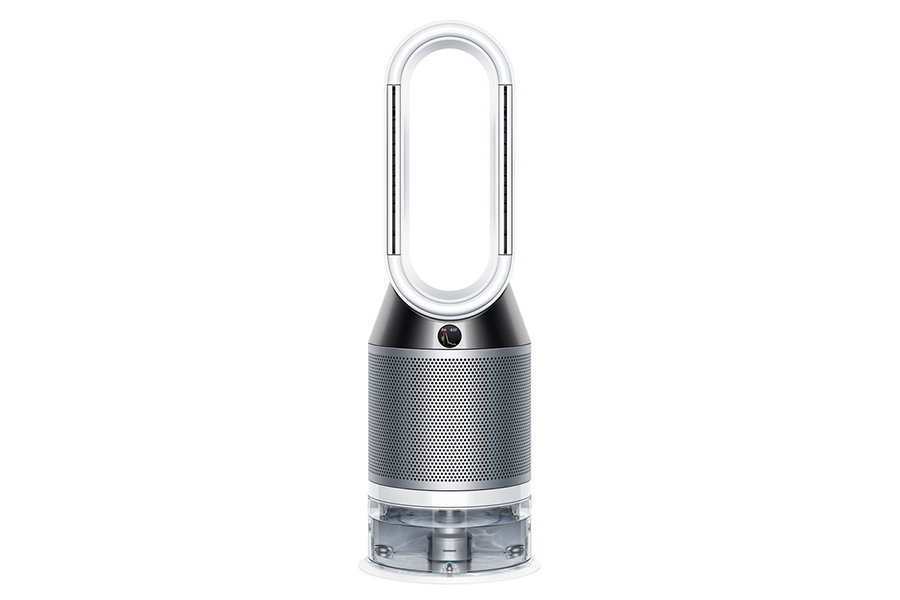 The fan also tracks the levels of VOCs—varying air pollutants that include formaldehyde and NO2 as well as common scents like burning candles, food cooking, and other odours. If you turn the fan onto auto mode, it will automatically turn to a higher or lower level in order to reach the ideal setting for your home.
---
Featured Video from Man of Many
---
A fan that can do as much as this one does isn't going to come cheap, and the Dyson Pure Humidify + Cool fan is no exception. Priced at $800, it's definitely an investment. But considering that purifiers by themselves can run upward of $550 or more, you're actually going to save money with a unit that not only pulls double duty but triple duty. Besides, the quality of the air you breathe is more than worth the investment.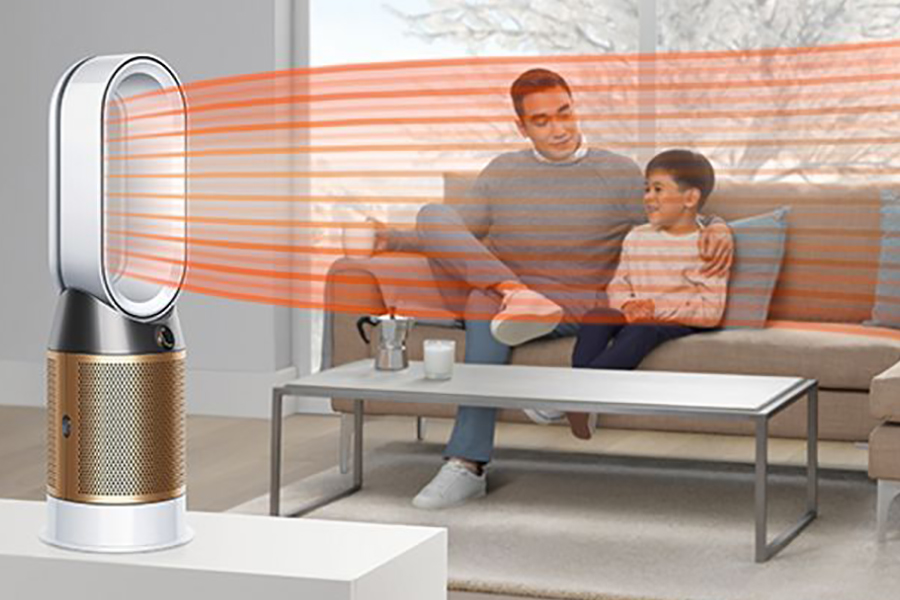 You'll also like:
Dyson CoVent Ventilator Uses Vacuum Cleaner Technology to Fight COVID-19
Dreame's Z10 Pro Robot Vacuum Offers High-End Performance at a Mid-Range Price
20+ Modern Minimalist Living Room Ideas & Inspirations
---
Featured Video from Man of Many