Ecosa's Acclaimed Memory Foam Pillow is an Absolute Game-Changer
In Partnership with Ecosa
What kind of sleeper are you? A side sleeper? A back sleeper? Maybe a stomach sleeper? Do you twist and turn? Do you wake up feeling stiff in the neck and back on occasion? No matter what the answer, we have just the memory foam pillow for you. Recently dubbed the best of its kind by the New York Times, the Ecosa Pillow delivers consistent comfort and ergonomic support to every type of sleeper. And we're not just talking about your method of sleep, but also the unique contours of your individual neck. A bit more expensive than the standard fare perhaps, but who can put a price tag on a good night's rest?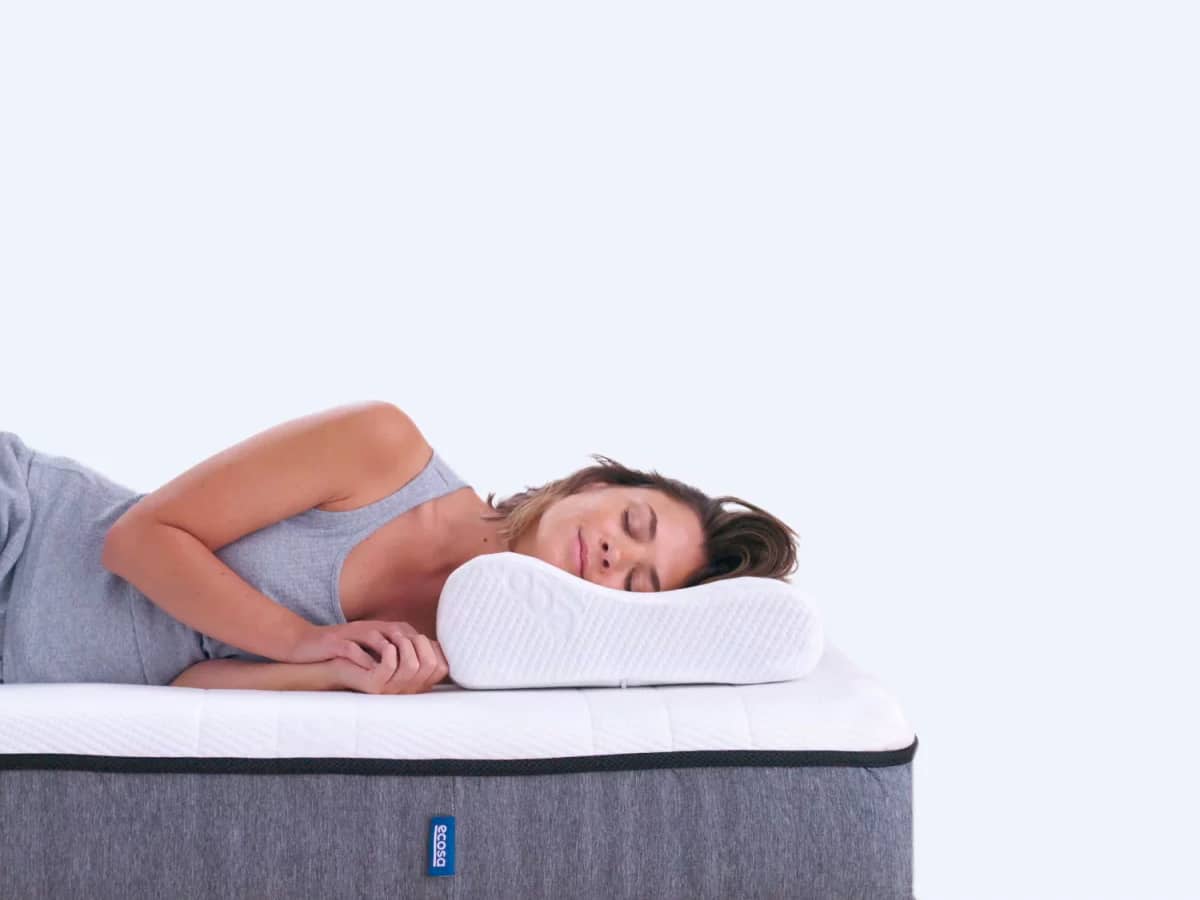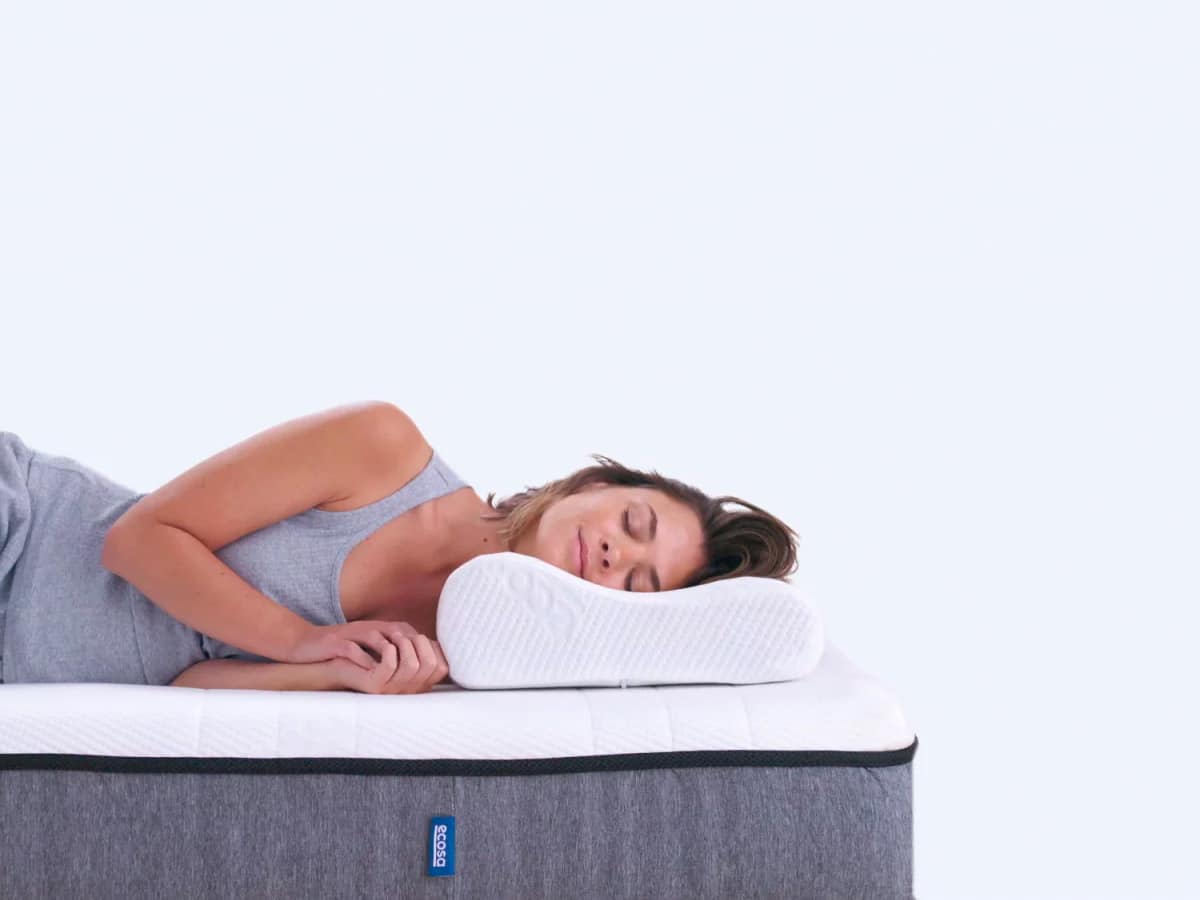 No two sleepers are exactly the same and it's this very fact that informs the Ecosa Pillow's versatile underpinnings. To accommodate all potential users, each one comes with two elevation pads. Simply slip one or two of the pads under the pillow on the inside of the cover until you've achieved the sweet spot of ergonomic support. The pillow also features a taller side and a shorter side, which similarly dials up the versatility factor. Most sleepers prefer to rest their neck on the taller side as it fits perfectly with the neck's natural curvature. Those who need more adjustment can add elevation pads as necessary or switch to the smaller side.
Meanwhile, memory foam is in and of itself a gloriously supportive material, in that it adapts to the contours of your head and neck at all pressure points. Each Ecosa Pillow combines that with a breathable 3D structure, which helps move heat and moisture away from the outer surface. The pillow's removable cover is likewise breathable and also flexible, machine-washable, and effortless to take off or put back on. Oh, and did we mention that the pillow is travel-friendly, hence the inclusion of a vacuum-sealed bag and a drawstring bag with every purchase?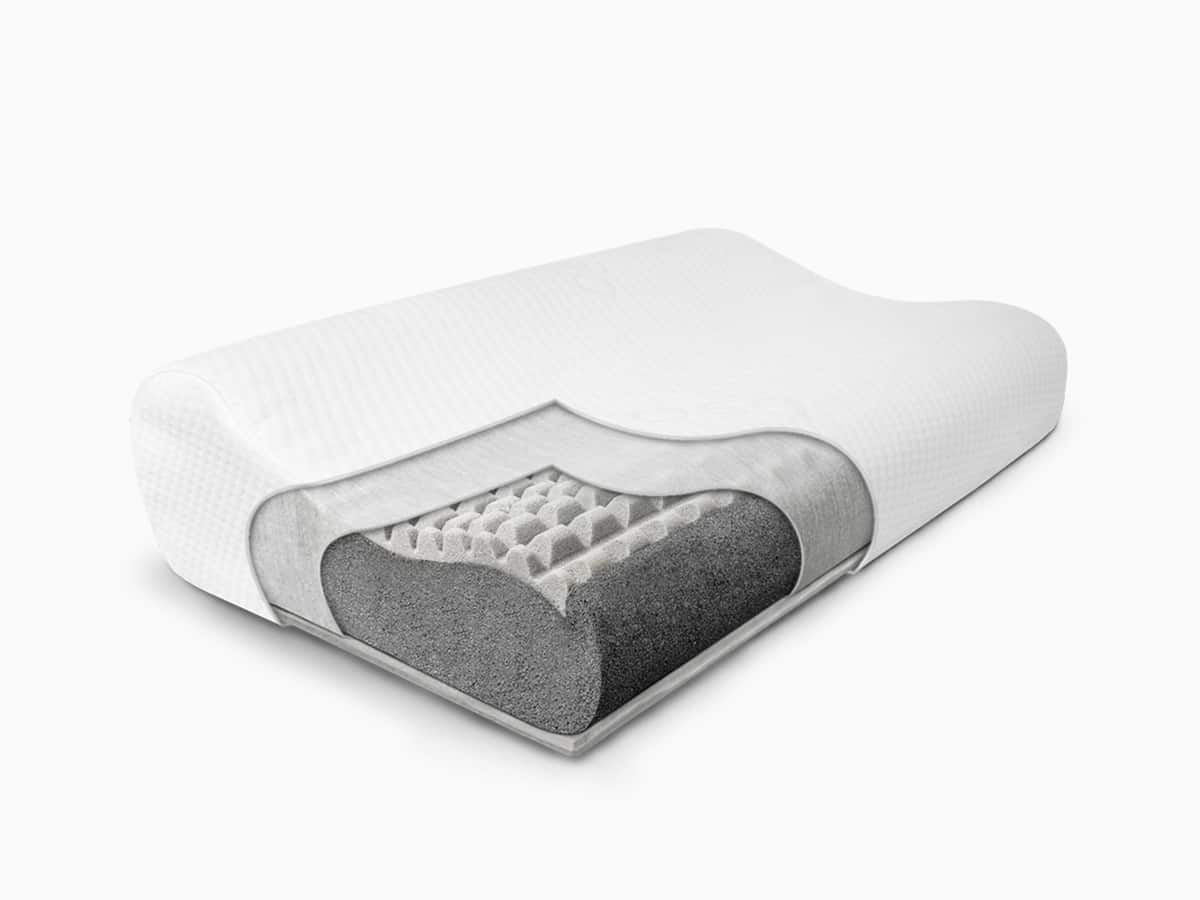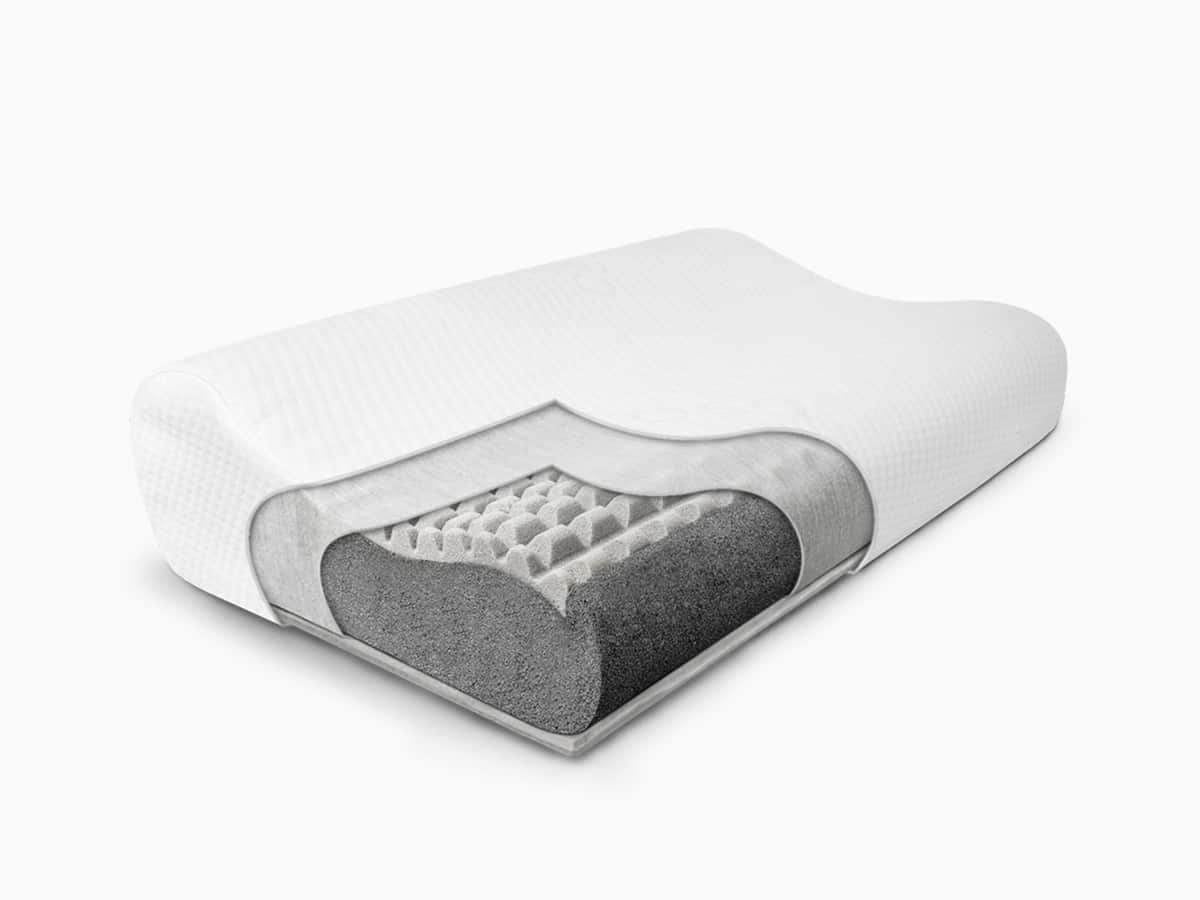 As someone who both tosses and turns when they sleep and often wakes up with a stiff neck and back, I was thrilled to take the Ecosa Pillow for a proverbial spin. In my opinion, it strikes the perfect balance between cushy comfort and firm support, with an ideal curvature that keeps deft pace with my movements over the course of a night. I woke up feeling great though it'll probably take a few weeks for me to determine whether this product is as effective as it appears to be. At the very least, it's an incredibly breathable and comfortable pillow.
The New York Times Wirecutter team uncovered a similar experience when putting this pillow to the test, naming it the "best contoured memory-foam pillow" of 2022. Senior Staff Writer Jackie Reeves claimed it was the "overall favorite in our testing with back- and side-sleepers who struggle with neck, shoulder, or arm pain while they sleep.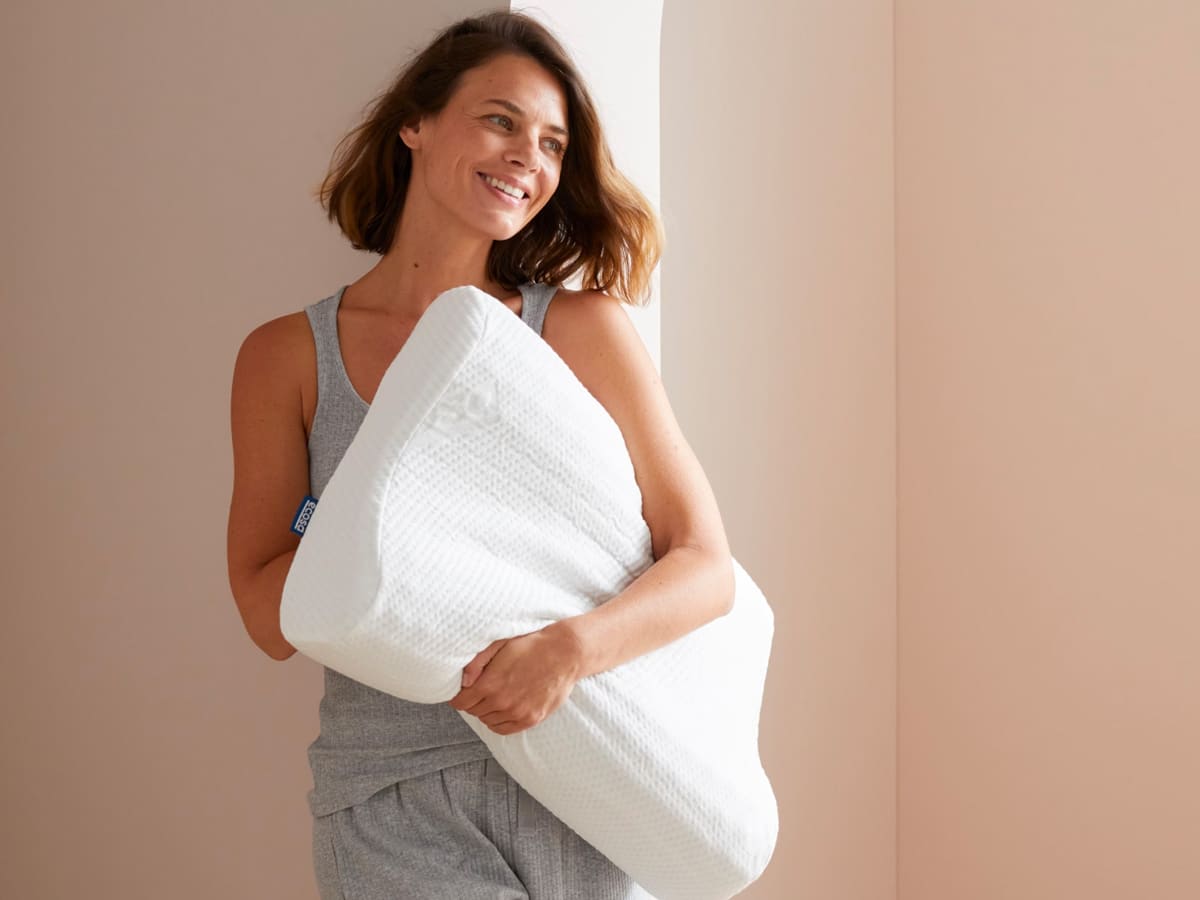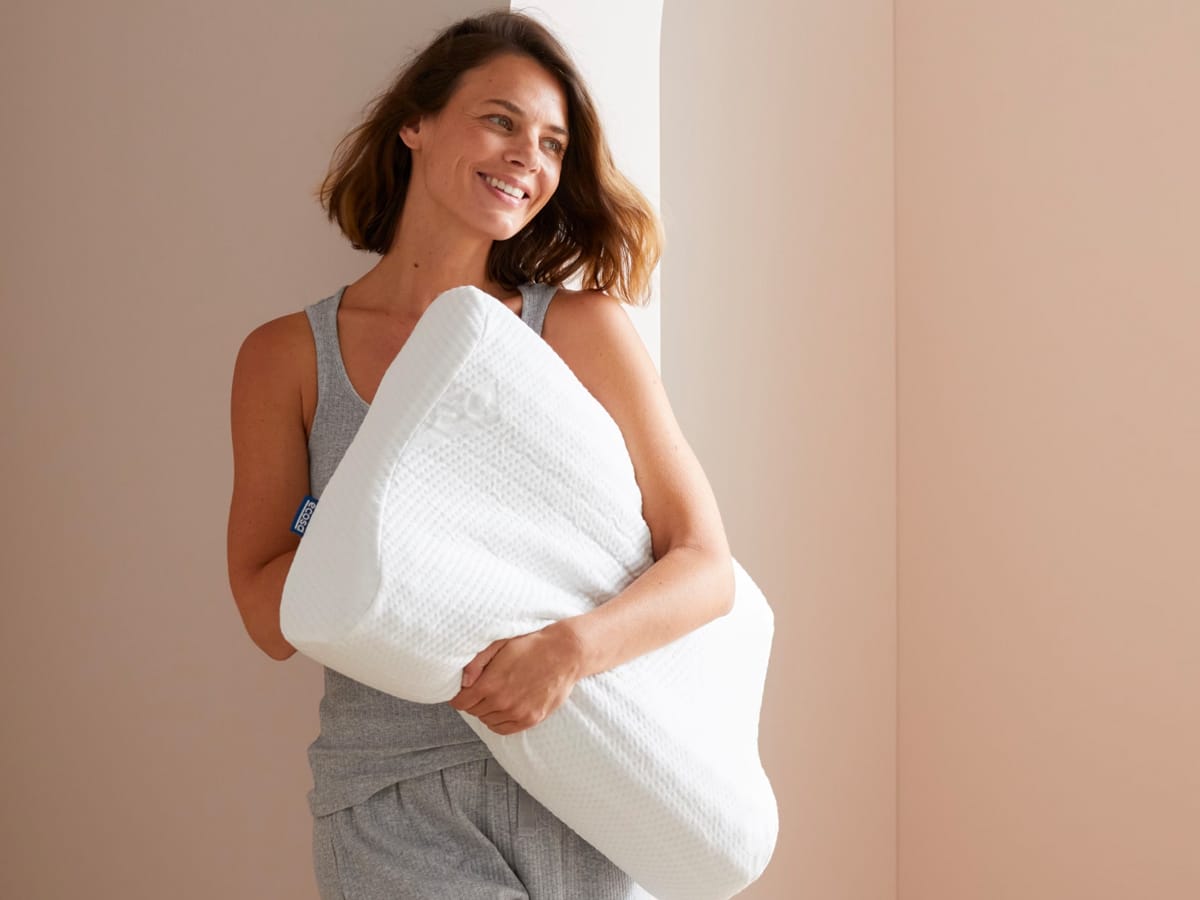 The pillow is firm with a bit of squish, so our testers felt cradled without sinking. It's also more adjustable than any other solid-foam pillow we tested—it comes with two sheets of extra foam you can add to the bottom (inside the cover) to adjust its height. We think it's the best contoured pillow for most bodies."
Breathable. Comfortable. Adjustable. Ergonomic. Travel-friendly. These are definitely the kinds of words one looks for in a modern memory foam pillow. Ecosa's version delivers these qualities in stride and comes backed by a risk-free, 100-night return policy. There's no wrong reason to check one out and behold its versatile support as you experience the good night's sleep you deserve. It's not just a game-changer, it's a life-changer! Enjoy 20% and buy your first one for only $80.00 USD.