EGB2 Record Console and Bar by Luno
Luno's flagship record console, model EGB2, is a welcome update of classic ultra stylish record consoles from the 50's and 60's that we know and love. This gorgeous retro inspired look with its boutique understated turntable, slick pull out MiniBar, and gold rimmed whiskey glasses evoke the luxurious modernist design of the 1960s. Each console lovingly is crafted by hand in the U.S. from beautiful American walnut and will be a terrific conversation piece in every home it finds its way into.
But looks are not all the EGB2 offers. Look inside and you find a massive high fidelity sound system. Each EGB2 is wired by hand and is easy as pie to use. Plug it in, drop the tonearm on your favorite vinyl and enjoy the rich, warm, sound that the EGB2's custom built two-way speaker system puts out. Want some more bass? No problem. A separate 100w subwoofer and three band tone control are built into every EGB2 console.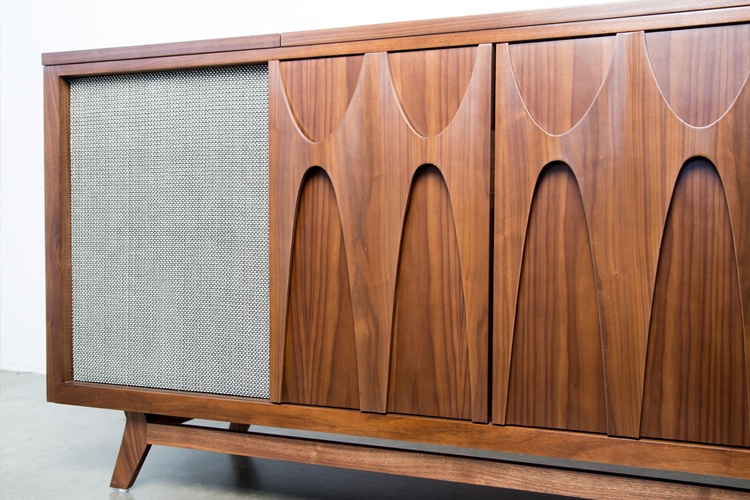 Would you like to stream music direct from a digital device? Simply toggle the selector and you can control the EGB2 console from any Airplay or Apple compatible device in your home. Need to store your record collection? The EGB2 has a built storage space that will accommodate up to 150 records. Care to have a drink while you listen to your records? It also features a swanky pullout minibar with the gold-rimmed Whiskey glasses we mentioned and storage for four liquor or wine bottles.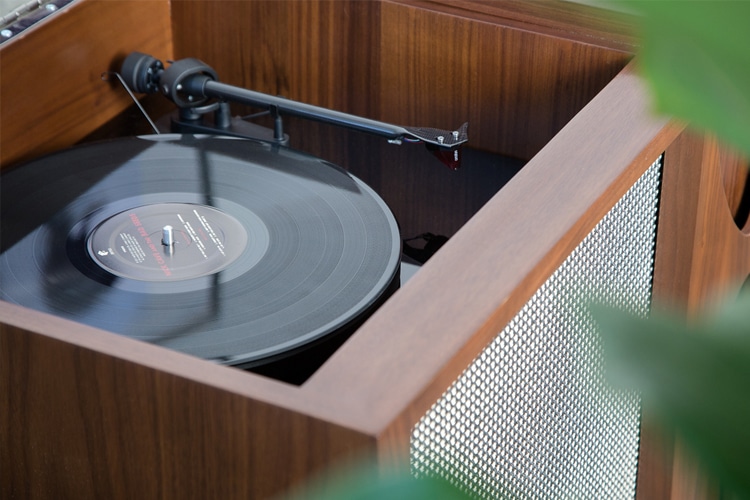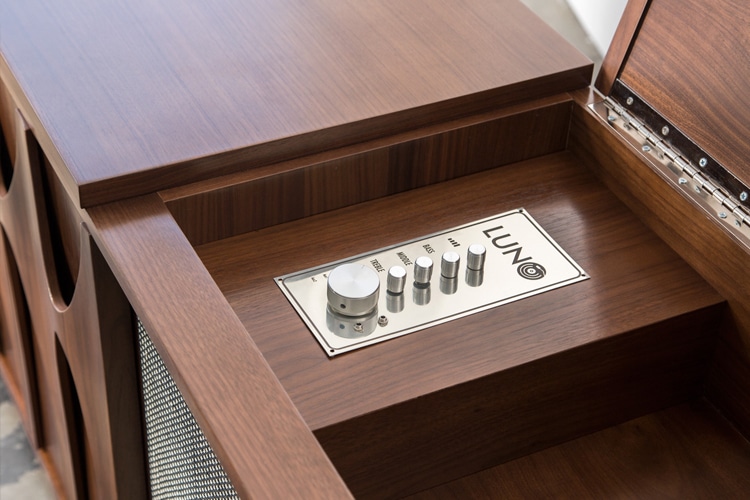 Have you subscribed to Man of Many? You can also follow us on Facebook, Twitter, and Instagram.