Because Everyone Can Use More Ping Pong in His Life – The Woolsey Ping Pong Table
Entering the luxury market as a multi-purpose, handcrafted excuse for a great time is the Woolsey Ping Pong Table. The Woolsey is part business, part pleasure thanks to an adjustable design that can transform it into a polished Black Walnut dining room or conference table in a matter of minutes. That "conference table" option is already giving us visions of a bunch of executives playing round robin in the meeting room with one guy assigned to lookout. He shouts the boss is coming and the executives hide their paddles, transform the table and pull up chairs just as far as the boss enters. He nods with approval at his tireless staff. As you were, gentlemen!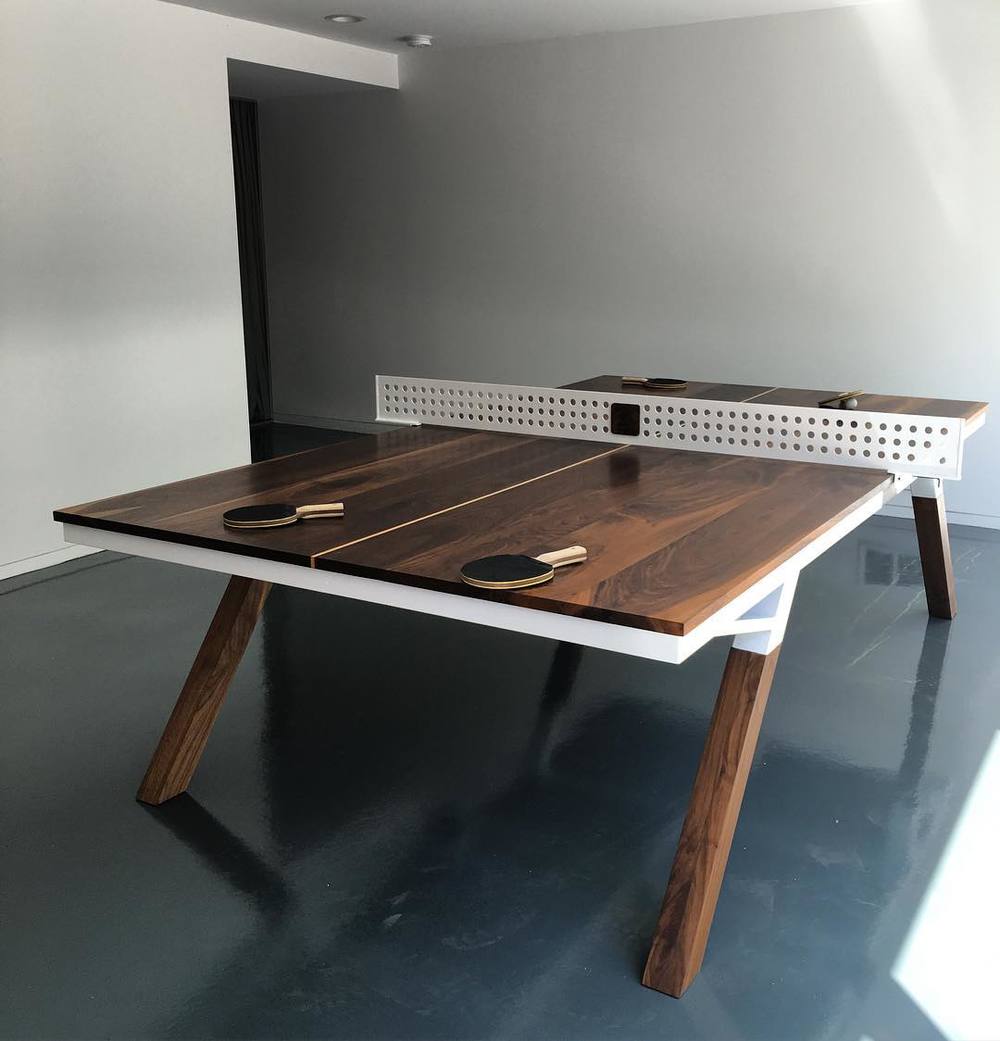 With a price tag of $9000 the Woolsey definitely brings a lot of high-end flair to the game of ping pong. The quality wood is meant to endure years of game play. The paddles are custom made using walnut and maple wood. Also included are 3 star Japanese ping pong balls and a mounted rack display. Suffice to say The Woolsey is a pretty striking combination of beauty and brawn.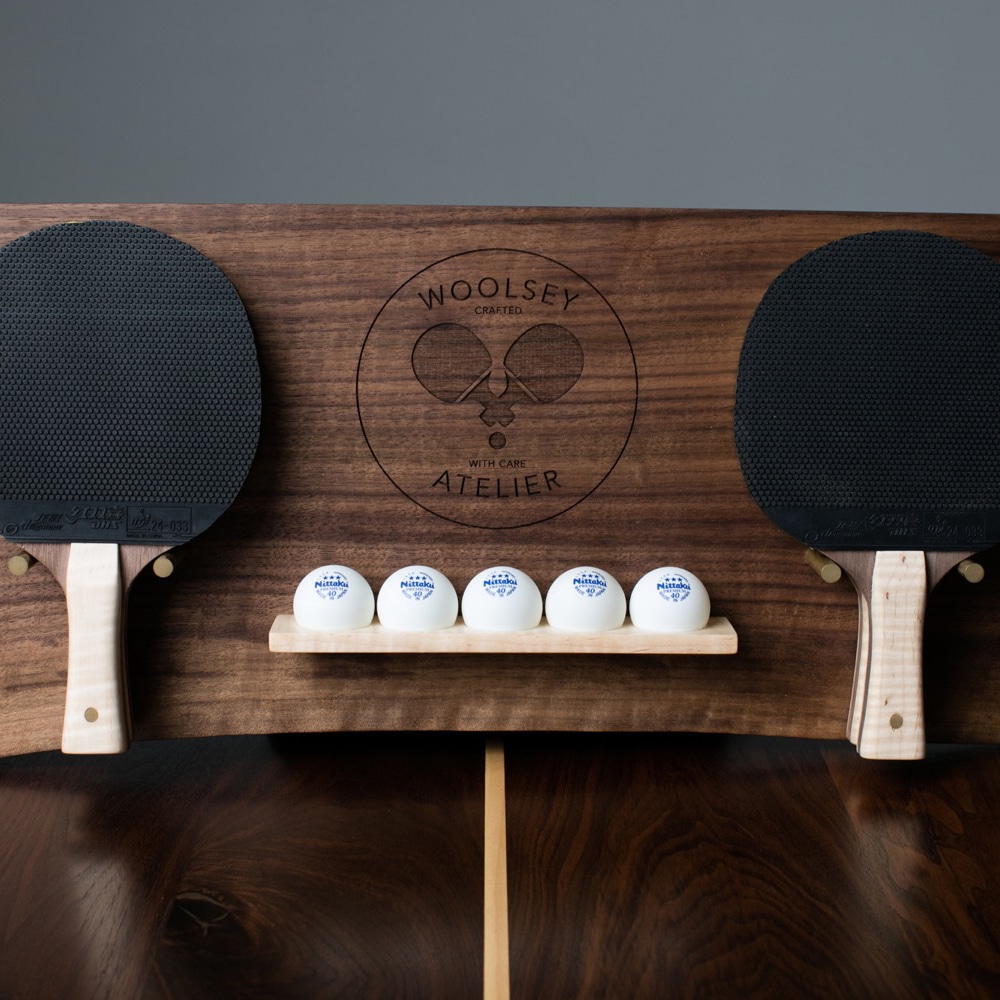 You're in good hands with California's Sean Woolsey, who takes a painstaking, eco-conscious approach to handcrafted goods. He makes products that are built to last and look downright amazing, and donates a tree for every piece of wood sold. If you have the cash to spare you could do much worse than a premium ping pong table that uses the finest wood and doubles as a dining room of conference table of equal if not more prestige.