2019 Father's Day Gift Guide – The Handyman
Tools are a man's best friend. They provide opportunities to display skills, make us feel useful and save money otherwise required to call in a professional. Our Father's Day Gift Guide for the Handyman doesn't get too technical; the most clueless dad will still appreciate receiving one or more of these recommendations. Even if dad displays confidence and can recite stories from his labouring days, we agree electrical work and plumbing should be left to the tradies.
Note: Father's Day in Australia is on the 1st Sunday of September which is a different day to the USA and UK which is on the 3rd Sunday of June, but it doesn't mean you can't still shop the gift ideas listed below!
Related Gift Guides:
2019 Father's Day Gift Guide – The Outdoorsman
2019 Father's Day Gift Guide – The Luxury Lover
View All Gift Guides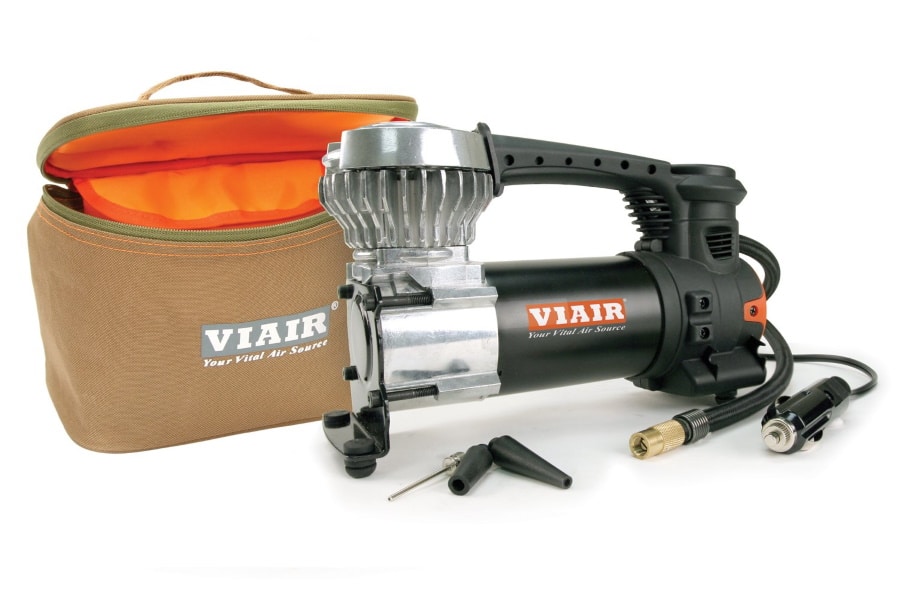 VIAIR 85P Portable Air Compressor
Dad becomes the hero of the household when he whips out the air compressor. Inflating footballs, netballs, bicycle tyres, car tyres and air mattresses should keep everyone happy and off his back for at least a short while. Many of the modern compressors come with an auto shut off feature to stop further inflation once the desired pressure is reached. Also, most are powered by a car's 12-volt power outlet; meaning the compressor can be kept in the trunk to use in case of a flat tyre while out on the road. $30 – $459
Buy it here (AUS) Buy it here (US)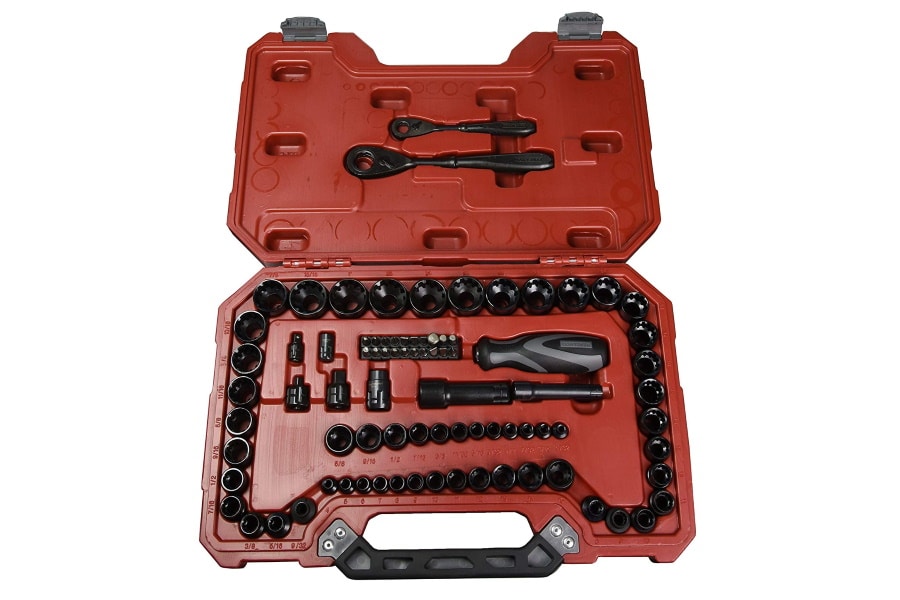 CRAFTSMAN 937698 85 Pieces Universal Max Axess Set
This 58 piece all-rounder socket set features a unique pass-through design that makes short work of both flat and peaked fasteners to eliminate the hassle of swapping between standard and deep-well. The reach-boosting extensions make fast work of Phillips, slotted and hex shapes. The tools are reliable, built from rugged alloyed steel and coated in protective black oxide. The case shrugs off moisture while keeping gear organised and ready for transport whenever duty calls. $149
Buy it here (AUS) Buy it here (US)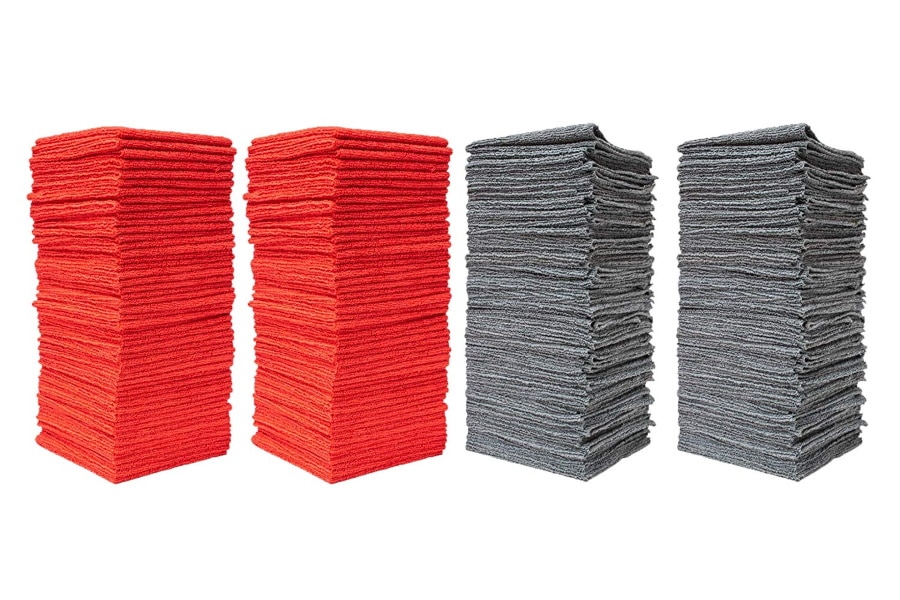 Pull N Wipe Microfiber Cleaning Cloths
The Pull N Wipe microfiber cleaning cloths are ideal for grease, glue, ink or for whatever a hands-on dad may need to clean. These cloths come in pre-packaged dispenser boxes just like tissues, making that cleaning experience a convenient one. Best of all, microfiber cloths are reusable. So throw them in the washing machine, and they should be good to go a second round. With sustainability on everyone's minds, single-use clothes are quickly becoming a thing of the past. $49
Buy it here (AUS) Buy it here (US)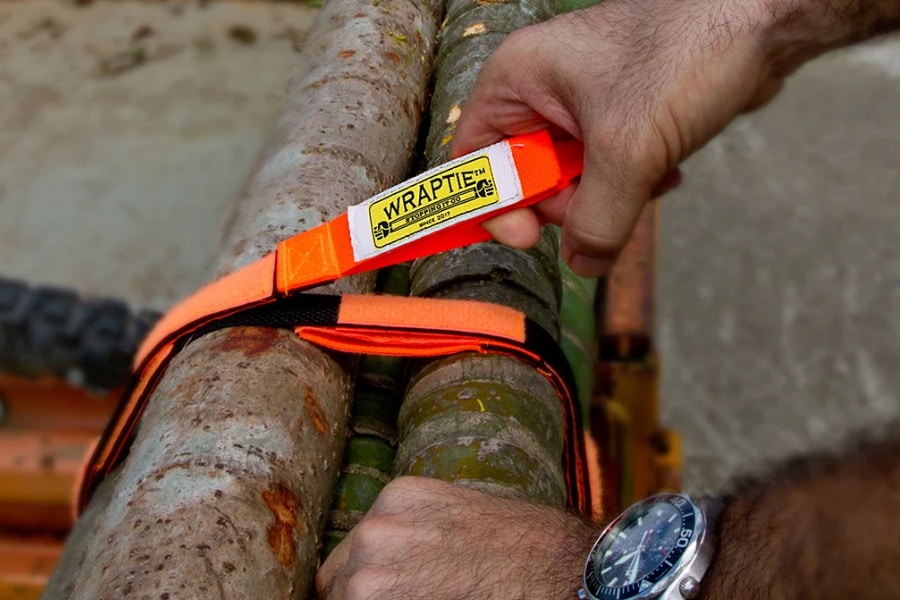 WrapTie Straps
Whether it's hauling a load via Ute, truck or trailer, tie-down straps are a must. Wraptie is widely considered the ultimate all-purpose strap for your daily transport needs. Each Wraptie strap boast a unique hook-and-loop fastening system, so you won't have to deal with dangerous hooks and complicated buckles. Available in four different lengths, Wraptie straps are safe, fast and come in twin packs for convenience. $28 – $63
Buy it here (AUS) Buy it here (US)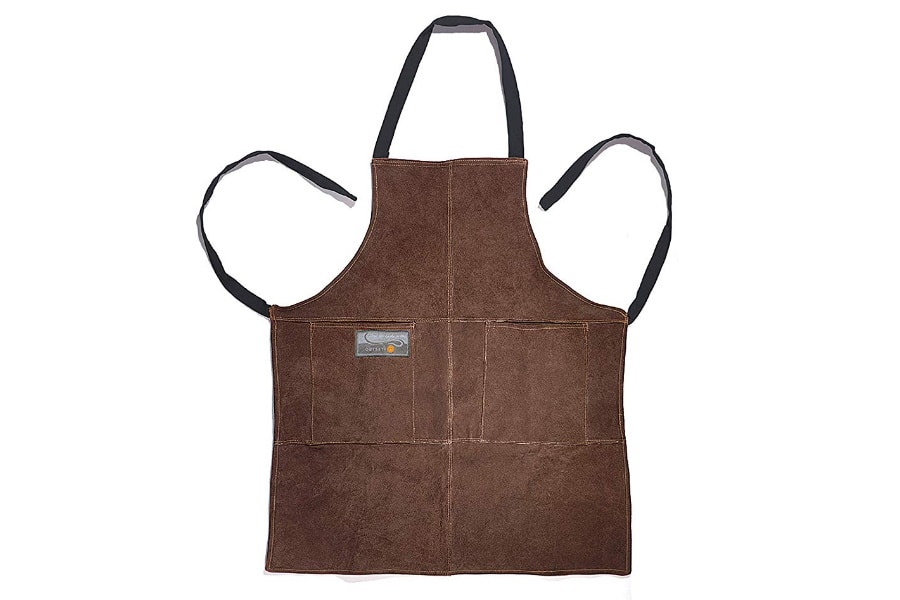 Outset F240 Leather Grill Apron
Any self-proclaimed king of the grill will appreciate this durable leather apron as he fires up the hotplate and cooks up a storm for the entire family. The apron ties around the waist and has two deep front pockets ready to store all the tools, condiments and accessories needed. A flame-retardant lining protects clothes from splatters and hot grease. One size fits all, and the neck strap can be adjusted. $69
Buy it here (AUS) Buy it here (US)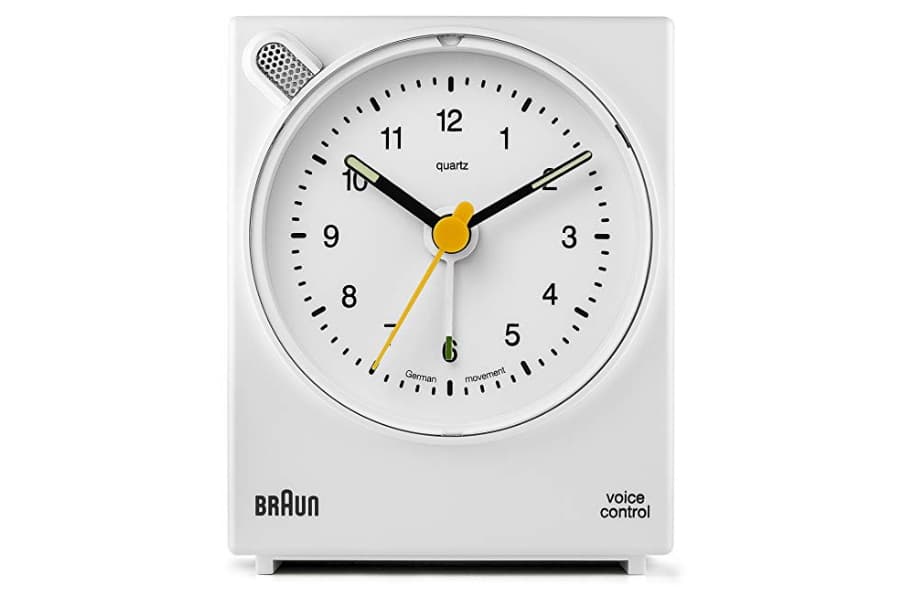 Braun BNC004WHWH Classic Analog Quartz Alarm Clock
This portable Braun alarm clock features a classic, minimal design. It has an easy to read dial layout, crescendo alarm, voice-activated snooze function and a quiet German precision quartz movement. You better believe a Duracell battery is included. The clock measures 76mm x 63mm x 34mm and is available in three colours. It's perfect for keeping track of time while taking on jobs in the garage or it could rest beside the grill to ensure those steaks are cooked to perfection. $50
Buy it here (AUS) Buy it here (US)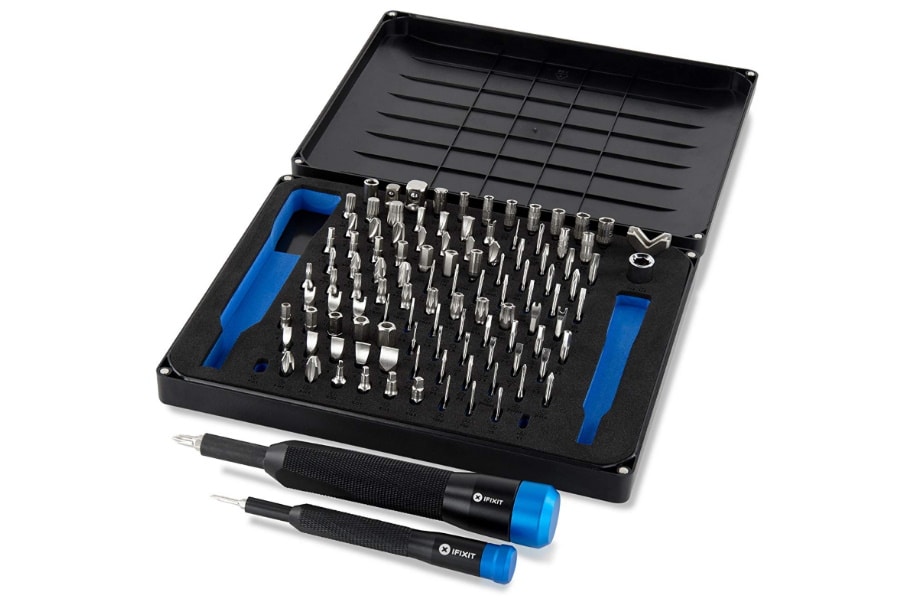 iFixit Manta Driver Kit – 114 Piece Bit Kit
This 114 piece Manta Driver Kit from iFixit includes a comprehensive assortment of bits, complete with every driver head you'll need to tackle repairs and DIY projects. The kit comprises standard bits like Phillips and Flathead in a full range of sizes plus all the exotic bits: from Pentalobes for Apple iPhone and MacBook repair to Game-bits for your vintage Nintendo consoles. $107
Buy it here (AUS) Buy it here (US)
Related Gift Guides:
2019 Father's Day Gift Guide – The Outdoorsman
2019 Father's Day Gift Guide – The Luxury Lover
View All Gift Guides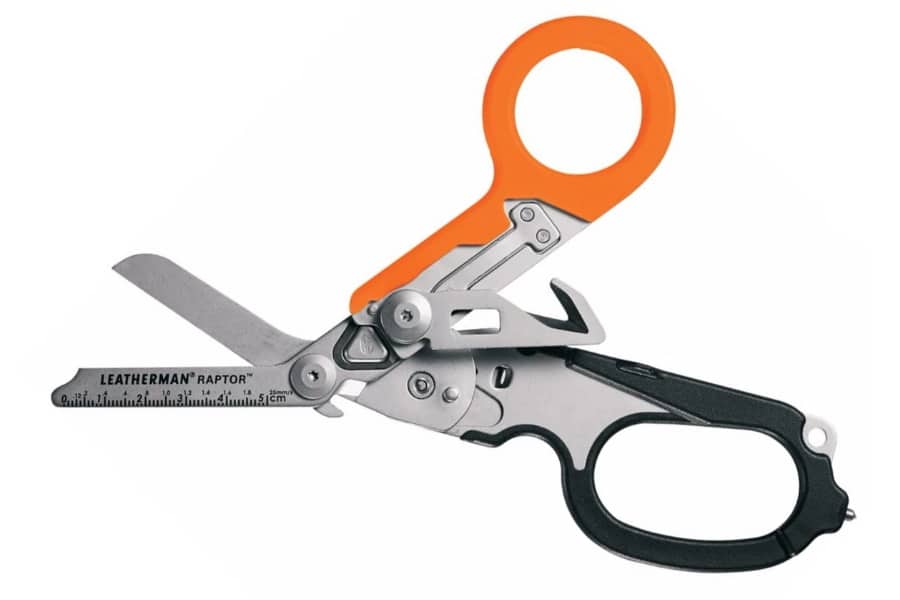 LEATHERMAN – Raptor Emergency Response Shears
Leatherman Raptor folding shears feature all of the necessary tools to safely and quickly go to work in an emergency. We're also pretty sure they are named after one of the smartest and most deadly prehistoric creatures.?Developed with the input of special operations medics, EMTs and fire professionals, Raptor finds the right balance of multipurpose features without being overkill and complicating life-threatening situations. When it's a question of survival, Raptor answers loud and clear? $127
Buy it here (AUS) Buy it here (US)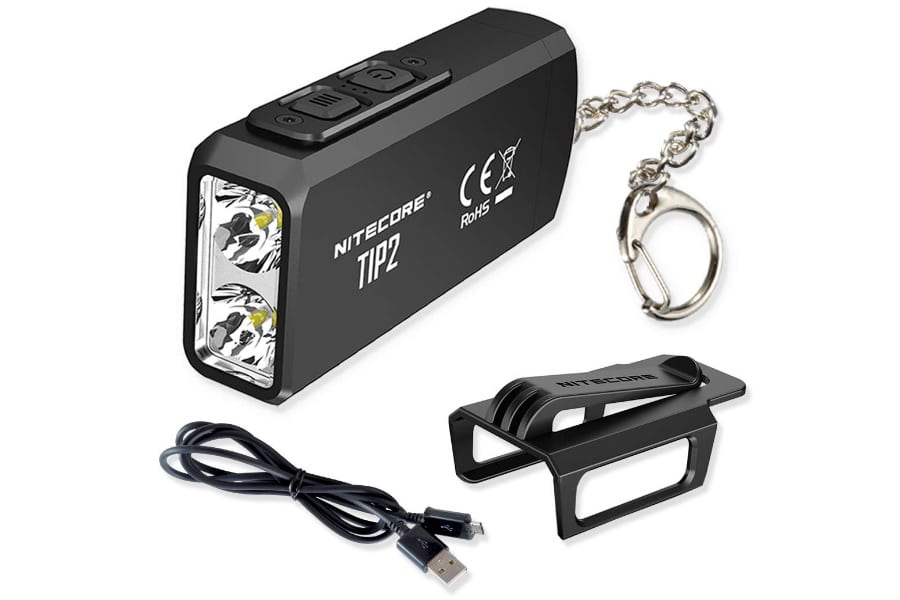 NITECORE TIP 2
Nitecore Tip2 redefines keychain flashlights. Doubling the power of the previous version, Tip2 reaches up to 720 lumens of brightness and over 90 metres in distance. It's shorter than a car key and ultra-lightweight. The flashlight is USB rechargeable with an indicator that displays the remaining battery power. Tip2 also remains waterproof by concealing the USB port with its magnetic cover. You won't have to rely on that smartphone light anymore. $74
Buy it here (AUS) Buy it here (US)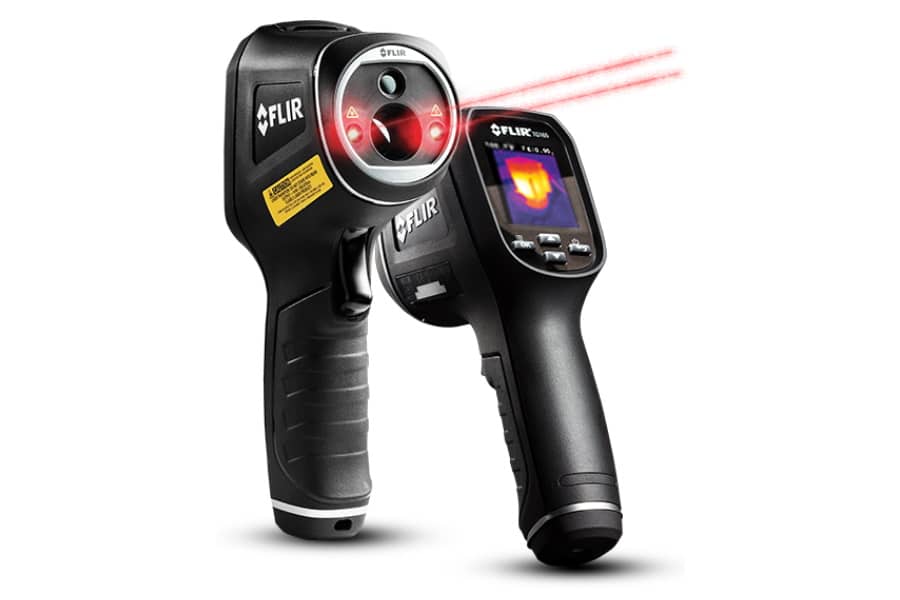 SPOT THERMAL CAMERA FOR GENERAL USE FLIR TG165
Despite what you may think, there are many applications for a FLIR thermal camera that do not involve hunting. When taking the kids camping, the thermal camera can be used to spot nocturnal animals or keep track of everyone in the dark.?Easily find hidden hot and cold spots for instant electric troubleshooting, or a personal favourite: re-enacting scenes from the movie Predator. I guess that's technically hunting. Still, the possibilities are near endless? $577
Buy it here (AUS) Buy it here (US)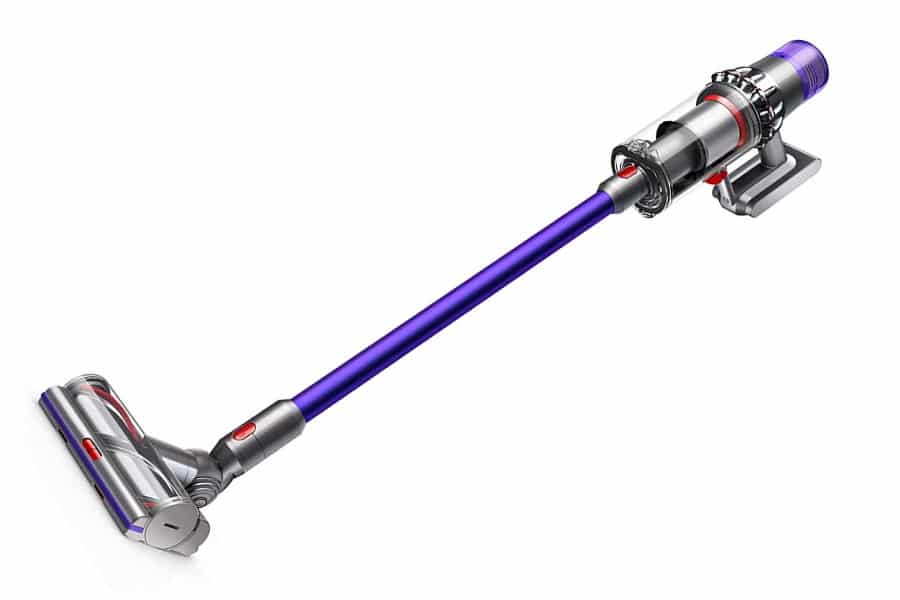 Dyson V11 cord-free vacuum
Dyson's V11 cord-free vacuum makes one of the worst household jobs a breeze. Offering twice the suction of any cord-free vacuum, Dyson's latest baby captures 99.97% of particles as small as 0.3 microns.?The Dynamic Load Sensor automatically changes the motor's speed between carpets and hard floors and reports performance in real-time. Things like power mode, remaining battery life and blockage reports are all displayed on an LCD screen. There's a good reason why Dyson is considered the best in the business.? $981
Buy it here (AUS) Buy it here (US)
Related Gift Guides:
2019 Father's Day Gift Guide – The Outdoorsman
2019 Father's Day Gift Guide – The Luxury Lover
View All Gift Guides